The triennial AEON Fashion Preview, which recently debuted new trends for November 2022 to February 2023 to meet changing lifestyles and needs, will be celebrated this year with great anticipation. The introduction of AFP22 at Tapak Urban Street Dining KL included four main collections and assemblages: an AEON exclusive with Neonate x Guys' Vision; Scarlet Loungewear turning into the life of parties; Ti:Zed taking the lead in couple wear; and the impending invasion of rabbits to commemorate the Lunar New Year 2023.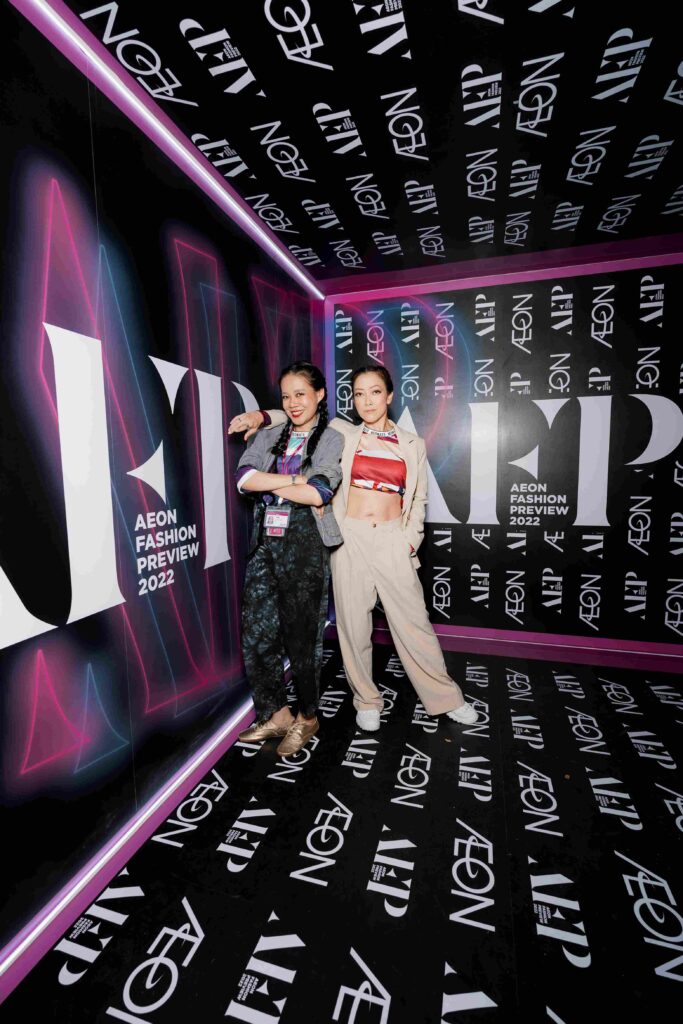 "As we celebrate AEON's 38th year in Malaysia, we are also thrilled to grow the various AEON fashion brands and fashion essentials such as Scarlet, Agenda, Suave and Crème that have been so much a part of Malaysians' way of life, from the growing years to building a strong career. We have been working on cutting-edge fabric technology that is continuously functional for customers' needs, and we are also making it a priority to maintain aesthetics and promoting wellness – so you are seeing new brands such as innerCasual, iC as well as + Collection to fill in size gaps," enthused Nauya Okada, Deputy Managing Director and Chief Operating Officer of AEON CO. (M) BHD.
Another key benchmark of AFP22 is how AEON is leading the charge to promote the value of dressing for oneself, as opposed to dressing to impress others. In addition to #ownwhatyouwear and #comfortfit, AEON is launching access to confidence, connectivity, and most importantly, affordability. The AFP22 year-end event featured street food, live music, and performances by the Orang Orang Drum Theatre, Yonny Boii, Aruel Ariel, and Aman RA. This event was definitely designed to be an outside-the-truck experience.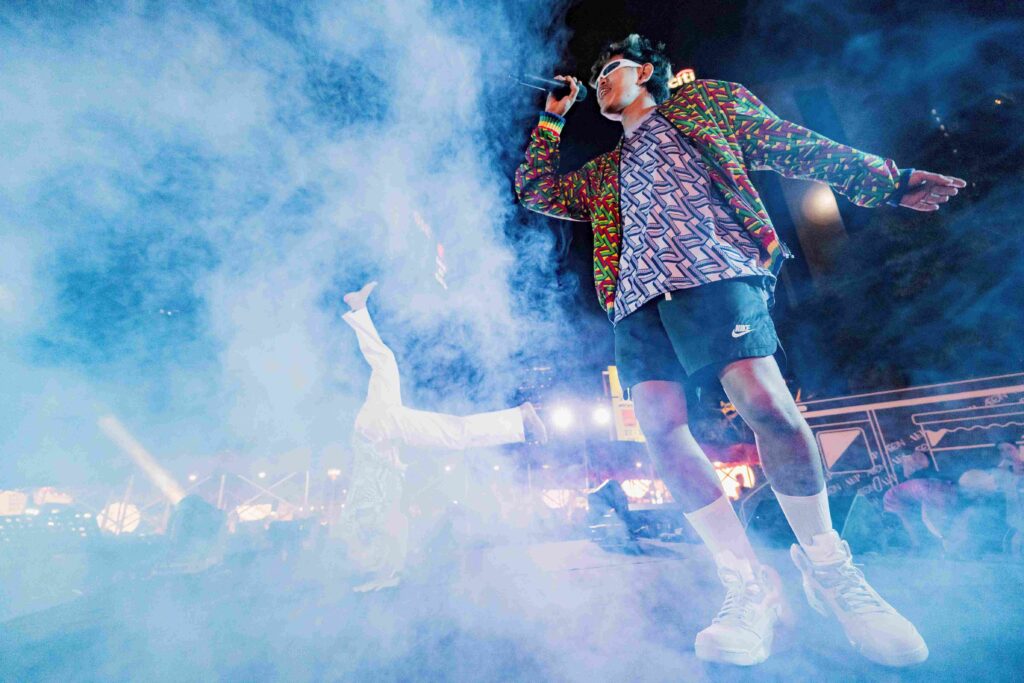 Neonate x Guys' Vision, an AEON exclusive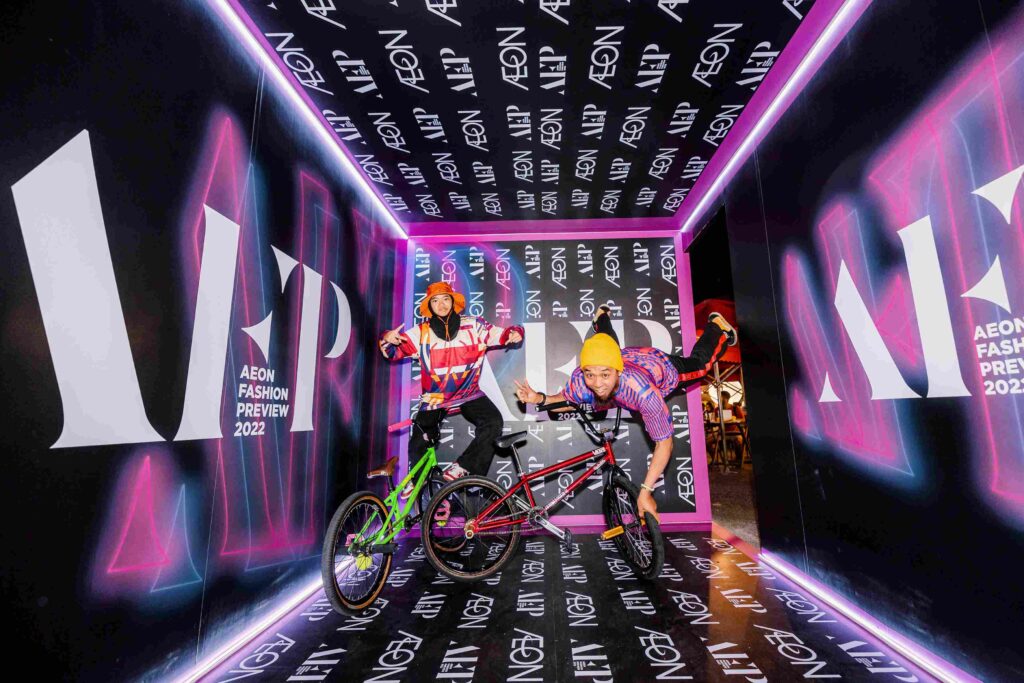 Neonate Clothing Company, a well-known Malaysian streetwear brand founded in 2019 by Karl Shafek Ibrahim and Ahmad Syahir Hamdan, took part in the last inaugural installation of the AEON's Guys' Vision for the birth of the Neostalgia collection, which will be made available for the first time at 10 selected AEON stores across the country: Alpha Alpha Angle, Taman Maluri, MidValley, Bandaraya Melaka, Nilai, Shah Alam, Bandar Utama, Cheras Selatan, Queensbay and Tebrau City. Colours and design cues from the 1960s to the 1990s are given a contemporary twist in this collection, including arcade games and television test patterns. The embody an athleisure lifestyle, both indoors and outdoors, thanks to jersey fabric's light weight and breathability!
Party Wear: From Zoom Screen to the Runway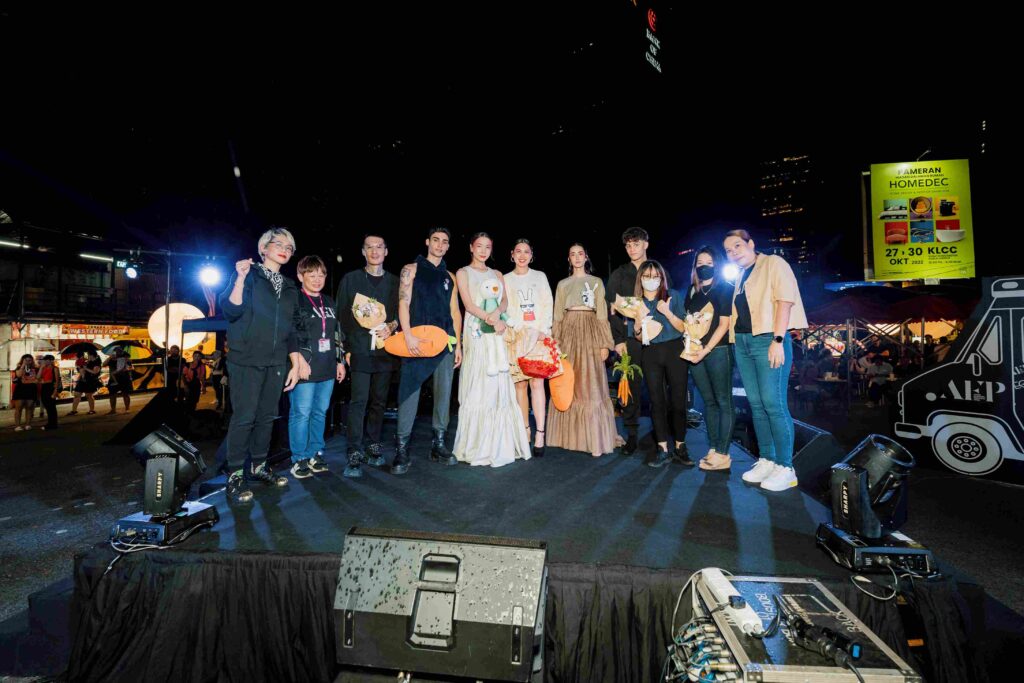 Year-end celebrations are back, but we don't have to give up the freedom and comfort we've grown accustomed to from working from home while wearing pajamas or even fashionable sleepwear. A big supporter of casual fashion, AEON's Scarlet Loungewear draws inspiration from carefree glam to dress up comfort and elevate coziness. Once you try on Scarlet Loungewear's offering of soft stretch fabric made with cotton for luxurious comfort, you'll probably party from your bed throughout December. How about an early Galentine's PJ Party?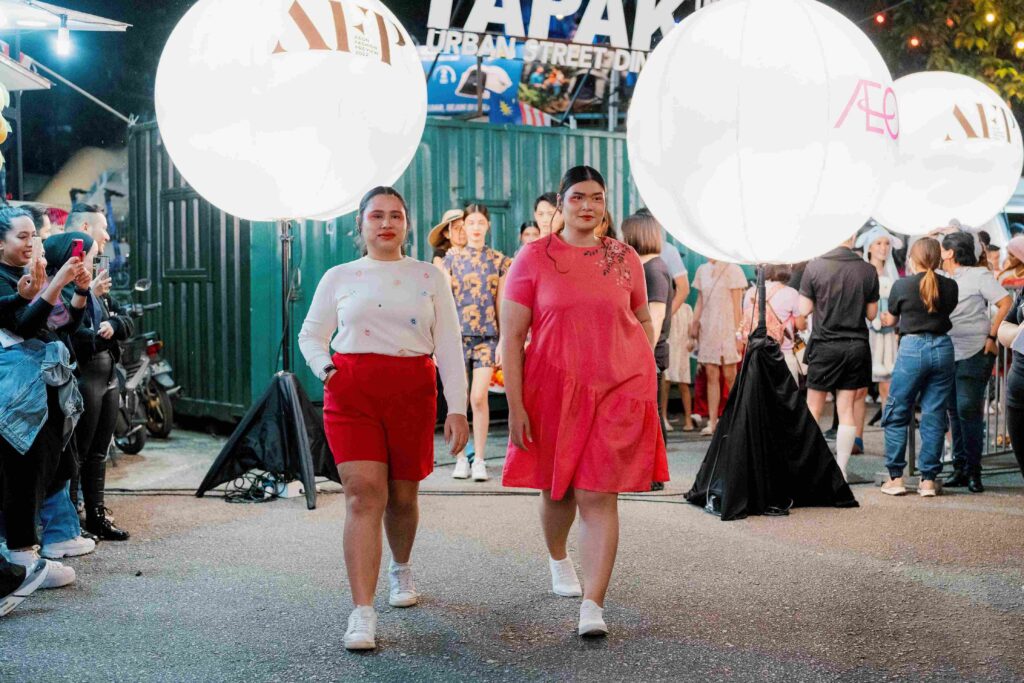 To "slay at party," you must also dress in a way that allows you to move freely while accommodating your body in a variety of sizes, weights, and shapes. You'll have the sparkle you need to shine in Guys' Vision with its trendy machine-knit tops and popular ankle knee pants, while Crème, with its various modern silhouettes in satin, dotted with sequins, small ruffles, and asymmetrical hems will bring the chicness.
Twinning Couple Wear
Matching your outfit to your other half is quickly becoming a global trend, as couples seek to strengthen their twosome identity after two lonely years apart. This is the time of year to reconnect with one another after a time apart, and twin wearing is undoubtedly a great way to do that!  It goes well with Ti:Zed's adorable pullovers, sweaters, and matching cotton t-shirts, all of which come in vibrant prints and colours. Additionally, any of SCAR's uncomplicated pieces will go well with Guys' Vision's cotton and rayon simplicity.
Rabbits Invasion of the Lunar New Year 2023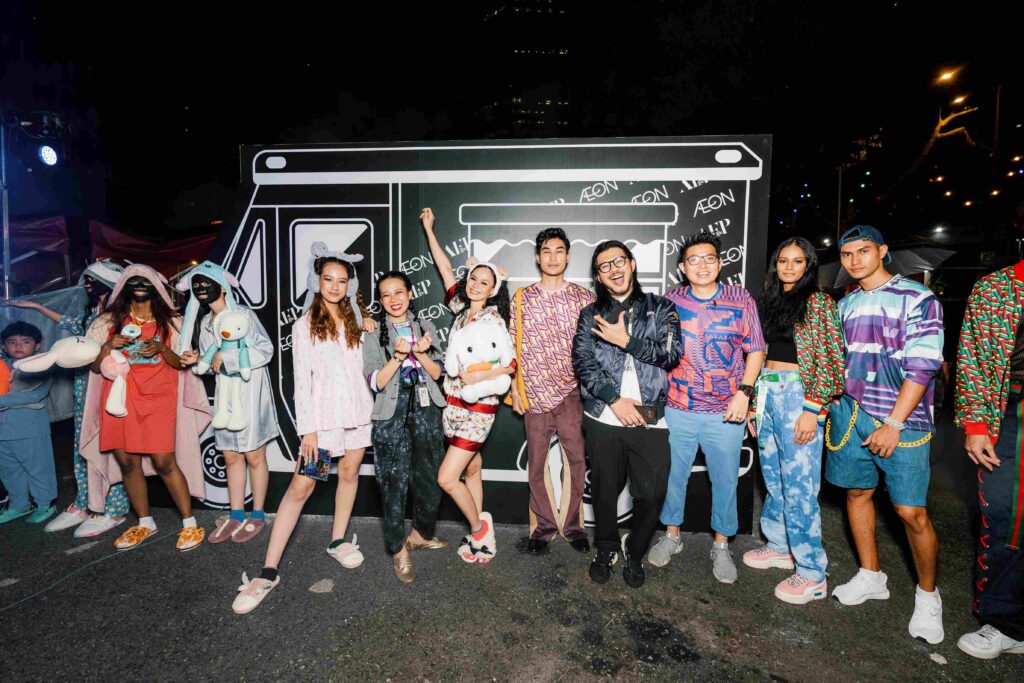 This upcoming celebration of the Lunar New Year 2023, a.k.a the year of the Rabbit, is in all shades of red, with jolts of pastels. Themed tù-gether, it is all about harnessing the energy of many rabbits bringing about the abundance and prosperity in health and wealth!
Both AEON's SCAR and innerCasual are showcasing a new type of collaborative; of brands with high personalisation by launching "AEON tù-gether with White Rabbit." Tù-getherr, a new synergy of co-creation with customers, is created by introducing iron-on patches of rabbit visuals by artist Evelyn Pow Qian Ping, that are inspired by the iconic brand of White Rabbit. StevenSunny, a renowned stylist, trend guru, and fashion guru, then customises these patches on favourite must-have essentials to welcome the new year.
"innercasual or iC, is AEON's inner wear specialty concept of functional innerwear, active wear and casual wear that has sustainability high on its agenda, so working on a personalisation programme like this with SCAR, White Rabbit and various artisanal talents, speaks volumes about AEON's intentions to extend the lifecycle of every piece of apparel from AEON, that is made with so much love", professed Low Ngai Yuen, the Chief Merchandise and Marketing Officer of AEON CO. (M) BHD.
For more information, head on to AEON's Facebook, Instagram, Twitter, LinkedIn, and official website.
More on fashion? Read: