It's time to treat your skin with the goodness of Chinese medicine!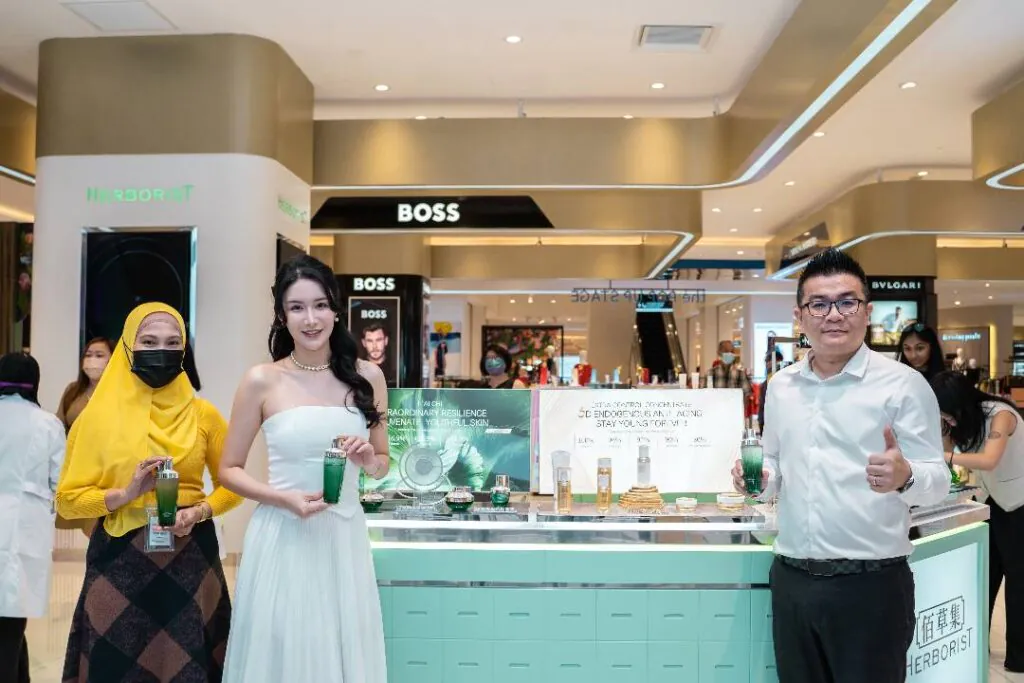 Herborist is a skincare brand renowned for its Chinese herbal-based and alcohol-free ingredients. Based on the ancient Chinese focus on nature and striking a balance, the brand devoted its attention to searching for and combining the most suitable herbals for skincare products. They subtly blended traditional knowledge and the most innovative formulas to create products that can instantly solve skin problems from the root, and stabilize skin conditions for a longer period.
"Here at Herborist, we've come to realise the growing demand for anti-aging products among Malaysian skincare consumers. With age, our skin will become less elastic, more fragile, and drier; whilst wrinkles, fine lines, and age spots start appearing on the skin. Malaysians believe anti-aging skincare is a must-do routine in assisting to slow down the speed of skin ageing effectively. Hence, we are introducing two series best suited to aid this need. We believe our consumers will be able to maintain optimal skin conditions with our products," said Alex Pan, the CEO and Chairman of Shanghai Jahwa.
On November 29, Herborist launched its premium series, Imperial Wu-Xing and T'ai Chi, in Malaysia. The precious ingredients and advanced technology used in the creation of the series provide users with enhanced skin conditions. Both anti-aging lines are now available for offline purchase at selected Parkson outlets across Malaysia.
T'ai Chi Series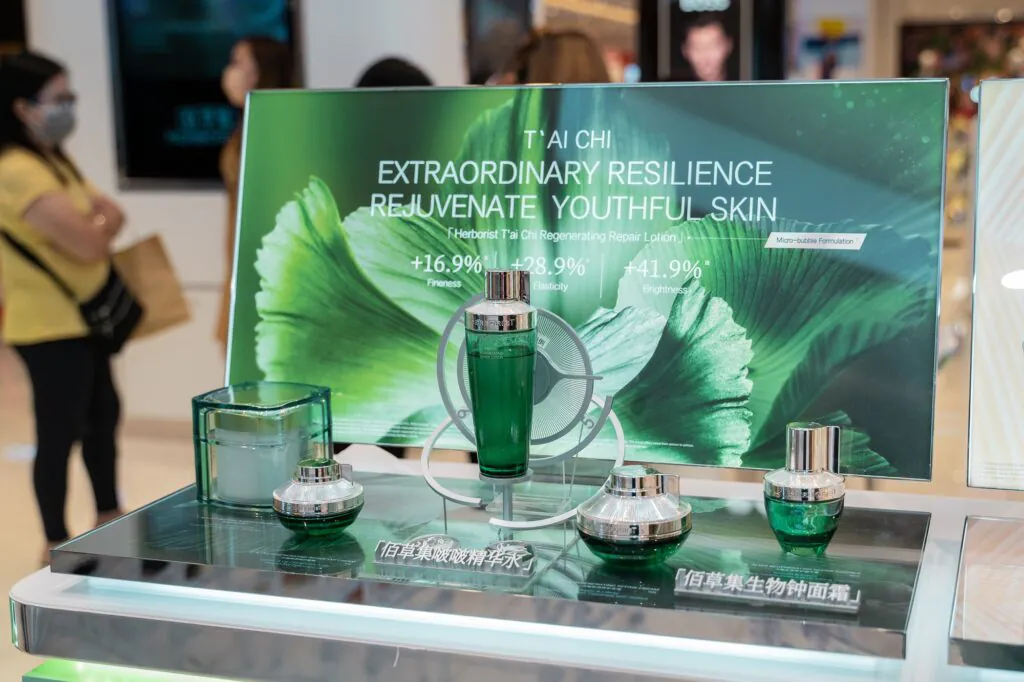 The Tai Chi series is designed for people who often stay up late and are forced to go about their day with minimal sleep. Condensed Paeonia Suffruticosa and Lindera Strychnifolia root extracts are included in this product series, along with exclusive Biological Clock Technology to allow skin to return to its normal rhythm. They also enhance the skins' self-protection in all aspects and potentially reverse skin damage. Within this series, there are:
Revitalizing Repair Cream
Revitalizing Repair Eye Cream
Revitalizing Repair Toner
Revitalizing Repair Essence
Imperial Wu-Xing Extra Control Concentrate Line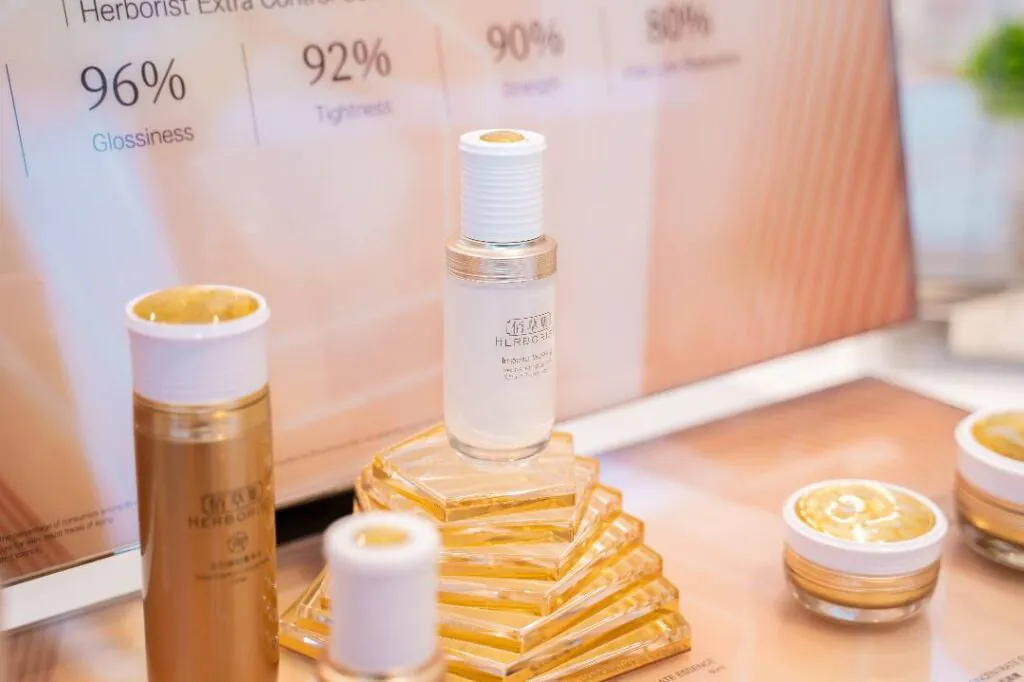 Inspired by the Taixuan Codex, Herborist combines precious herbal extracts in its Imperial Wu-Xing line, including Pearls, Panax Ginseng, Solomon's Seal, Osmanthus Flower and Amber, to give extra control to the natural dynamics of skin ageing. These five ingredients represent the metal, wood, water, fire and earth elements, respectively, in the Taixuan Codex to maintain bright skin. They also protect skin from free radicals and loss of elasticity, hydrate deeper layers of the skin, accelerate skin's metabolism and support absorption.
Skincare professionals applied the M3 Pro Technology to this series for high efficacy and long-lasting results. With this technology, the ingredients are coated in multiple layers for sustained release to reduce fine lines and wrinkles, improve aged skin's appearance and make users look youthful. In addition, this series contains Yeast Extract with concentrated antioxidants to improve skin's natural defenses. This product range is suitable for women aged 25 and above who wish to keep their skin looking youthful. The line comprises:
Imperial Wu-Xing Facial Cleanser
Imperial Wu-Xing Toner
Imperial Wu-Xing Essence
Imperial Wu-Xing Eye Essence
Imperial Wu-Xing Eye Cream
Imperial Wu-Xing Emulsion
Imperial Wu-Xing Day Cream
Imperial Wu-Xing Night Cream
The T'ai Chi Series and Imperial Wu-Xing Series are available from RM1,600 and RM3,920 onwards, respectively. To purchase, simply drop by any Herborist outlet at Parkson Pavilion Bukit Jalil, Pavilion KL, 1 Utama and Sunway Velocity.
For more on Herborist and its skincare products, visit its official website.
More on skincare? Read:
Self-Care Starts With Me(eth): Meeth's Multifunctional & Skin Oil