Let's face it, how many of us can proudly say we own a whole stash of local products? Shame on us, because, often times, we tend to lean more towards international brands than local ones for some odd reason. And that needs to change. I mean, come on guys, there are so many local brands and products that are so worthy of your attention. Like what, you may ask? Well, lucky you asked that, because AEON is here to guide you on that.
Since our Independence Day is around the corner, AEON is looking to show its support to homegrown Malaysian brands and increase their reach by providing them the amazing direct opportunity to engage with their customers as well as beauty experts. Under REAL BEAUTY – AEON's prestigious stamp of product approval – AEON is introducing eight local brands, that are striving to establish their names, via an exciting online reality show!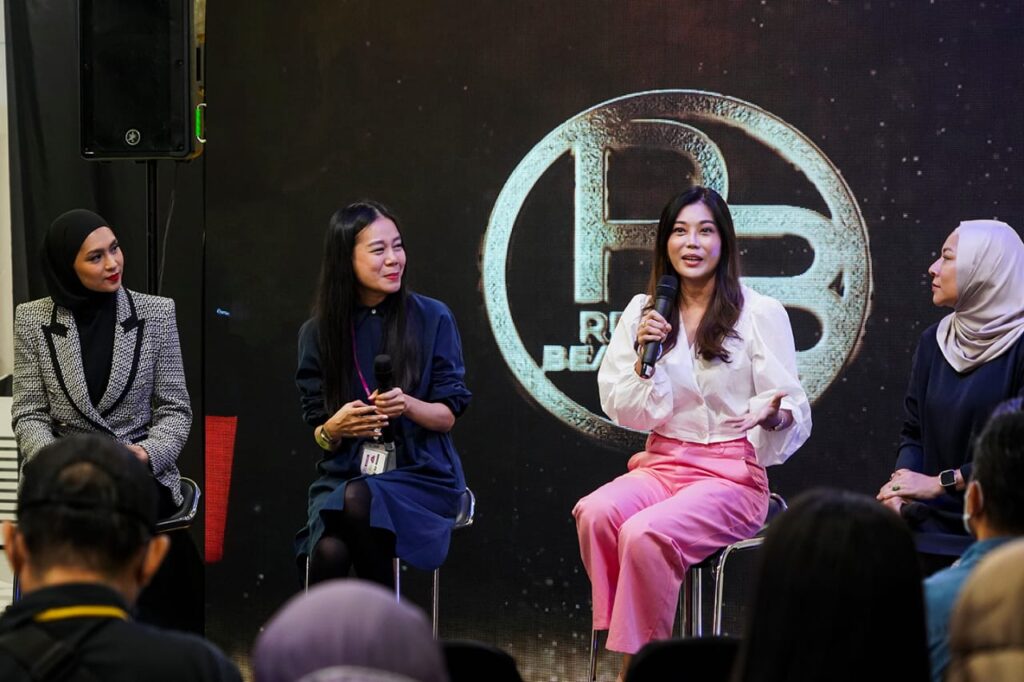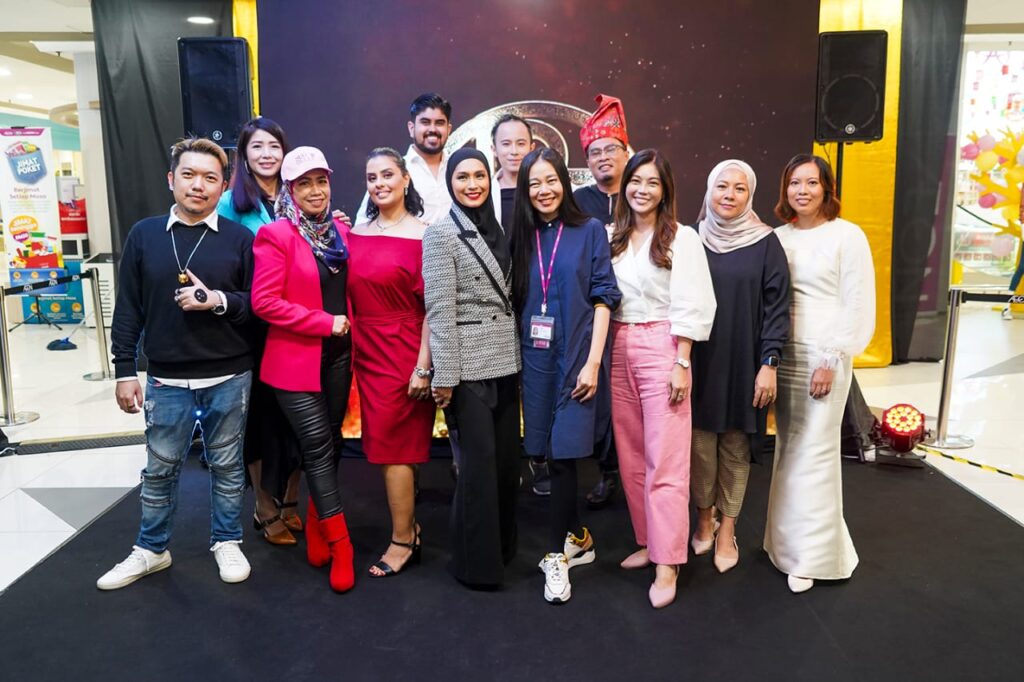 In a media launch that took place on the 22nd of August at AEON Mall Alpha Angle, AEON introduced these eight brands that have outstanding products, heart-touching brand-stories and the determination to bring Malaysians together with their high-end quality products. These brands will compete for mentorship by beauty experts, a contract to sell their products at AEON outlets, and the REAL BEAUTY stamp of approval on the new reality show!
Alright ladies – let's not keep you waiting anymore – here are the brands that are participating in REAL BEAUTY by AEON.
Alluskin 
Founded by Dr Nurul A'in Sa'ari, Alluskin is a company that aims to set a benchmark for all local skincare brands in producing safe as well as effective products that are super gentle on dry and sensitive skin. Products from this brand are also suitable for acne-prone skin. With the tagline "Make Your Skin Glow", Alluskin is looking to be your go-to skincare to achieve that glowy and supple skin.
Alnefre 
Alnefre by Rana cosmetics, founded by Rana, is a touching story of a 7 year old girl's dream turning into reality. Rana, who is a child of divorce, has seen her mother go through the hardships of being a single parent. Now, the inspiration behind the whole startup of the brand is Rana's mother.
Her mum always had thick, long lashes – but they soon started to fall out because of a certain international mascara brand. To her dismay, her lashes never grew back. Motivated by this, Rana decided to make her own mascara brand so her mum could enjoy wearing waterproof mascara again. Now, Rana is hoping to share this joy with all Malaysians. Out of passion, Alnefre develops innovative products that solve problems and fill a gap while offering luxury and affordability.
Claire Organics
Founded by Louise Chu, Claire Organics was sparked by Chu's maternal instinct  to provide the best for her baby girl. This brand is all about Kind Beauty that inspires kindness in every living being on the planet. Claire Organics handcrafts all-natural skin and body delicacies using only pure and natural plant-based goodness to create every day's affordable luxury for you and your whole family.
Null Factory | Hillton
Founded by Roger Beh, HILLTON, a deluxe brand established in 2020, originates from NULL zero waste factory. By retaining a sustainable zero waste concept and elevating the quality of products to their finest, Null Factory, HILLTON aspires to redefine the sensory pleasure of every touch – The Touch of Heaven.
IL Fragrance
Founded by Tang Han Tiong, IL Fragrance was established in 2003, and was previously known as Innovation Lifestyle Corp. (M) (later rebranded as IL Fragrance Batik Series). According to IL Fragrance: "You have your lifestyles. IL Fragrance innovates the scent to enrich your luxurious lifestyles."
Reneuf – Halal Beauty Mask 
Founded by Nicholas Hys, Reneuf is a proudly made-in-Malaysia beauty brand that actively ventured into Halal-certified product development in 2018 with natural, high quality products. With its star product, Bintochan Charcoal, Reneuf has a range of whitening as well as hydrating facial masks that will work wonders for your skin.
Sugarbelle Cosmetics 
Founded by Sheila Samsudin, Sugarbelle strives to become an innovative and affordable-luxury cosmetic brand in Malaysia and globally. "We will always be in the first line to create satisfaction for women of all ages and skin tones!" they said.
~ Gimme a moment to say something here. Have you girls tried Sugarbelle's lip balm? BISH! – first of all, the packaging wowed me. Second of all, lip balms are usually my enemy, cause they never seem to work for me, and they always end up drying my lips as opposed to what lip balms are supposed to do. BUT Sugarbelle's lip balms are the bomb-dot-com. Truly a high-quality product! ~
Zagara
Founded by Jasmel Singh, I-Scent Group was established back in 2009 with the aim of providing its clients with the largest range of fragrances and beauty products. Since its establishment, I-Scent Group has come a long way from its small enterprise days, constantly growing a list of brands and products.
REAL BEAUTY Reality Show!
The 8 participating brands will appear on REAL BEAUTY – an online episodic reality show hosted by prominent entrepreneur/celebrity Nana Mahazan, who is also the founder of Nana Mahazan Beauty. Joining her to support the participating brands as beauty and business coaches are Sunshine Kelly (renowned beauty blogger and influencer); and Nana Ghazali (entrepreneur and co-founder/editor of BeautyDesk.my).
All of the eight participating brands will be given ten (10) intensive outreach challenges in order for them to take their product, as well as brand name, to the next level.
"We definitely hope that through REAL BEAUTY, serious brands are given the chance to build a new track record to realise their brands' maximum potential. Additionally, REAL BEAUTY will also be the answer to support brands with possible investment and financial support," Low Ngai Yuen, Chief Merchandise and Marketing Officer of AEON Malaysia.
By October 2022, at least one of the brands will win the right to use the REAL-BEAUTY-with-AEON stamp in order to validate their products – plus a 2 year contract to sell their products at AEON's many stores and malls across the country.
"In the last few years, the trend has been about the sprout of indie beauty brands developed out of passion, love and need. Many are of respectable and even high quality, using natural and organic ingredients. While these brands are garnering strong followings, a platform like AEON can be just what they need for the next step towards growth and expansion of the brands. From being an experiential platform that connects and engages
the customers and the professionals, all the way to distribution and marketing strategies, REAL BEAUTY has a role to play and a gap to fill. REAL BEAUTY champions really good products to be discovered by as many as possible, because of the brands' authenticity and genuineness." – Low Ngai Yuen, Chief Merchandise and Marketing Officer of AEON Malaysia.
Wanna get a glimpse of REAL BEAUTY? Watch the YouTube premiere below:
For more, visit AEON on their Facebook, Instagram, Twitter, LinkedIn and official website.
More on makeup and skincare? Read these: