If you didn't know, Hype's 10th Anniversary Party, a.k.a THE party of the year, officially ended with a bang! Over 200 handpicked guests attended the exclusive event, and we're still swooning over all the sickening lewks of the attendees! From Miss Malaysia to Hype's very own staff, here are some of the night's best looks!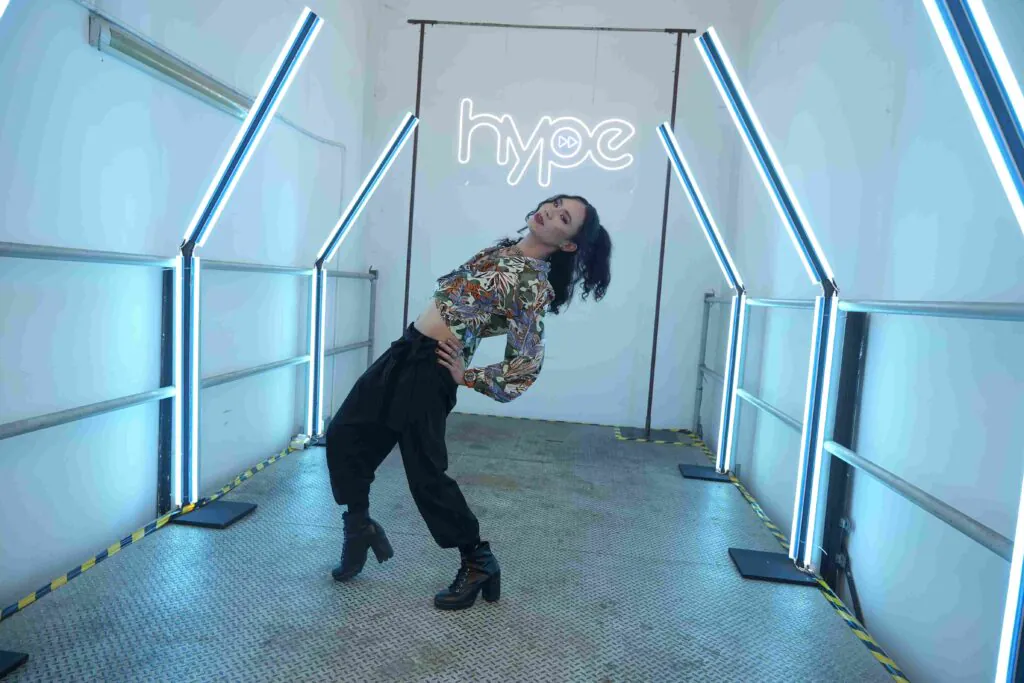 This girly brought Fashion Week to the Hype neon photo section, since she's posing the house DOWN! Her beautiful floral pattern blouse is the perfect statement piece that also compliments her beautiful eye makeup!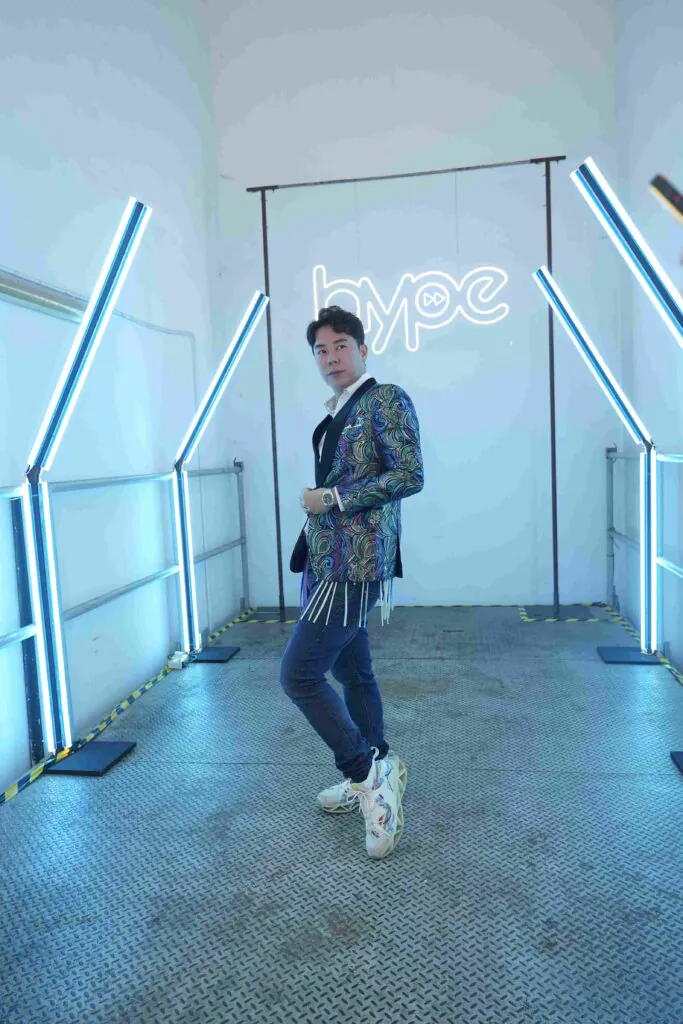 Did someone say… holographic peacock?! The fabulous MC for the night, Kevin Chong, understood the assignment and slayed the Hype partay with his vibrant blazer that matched perfectly with his eye-catching kicks! He was genuinely THE life of the party throughout the night!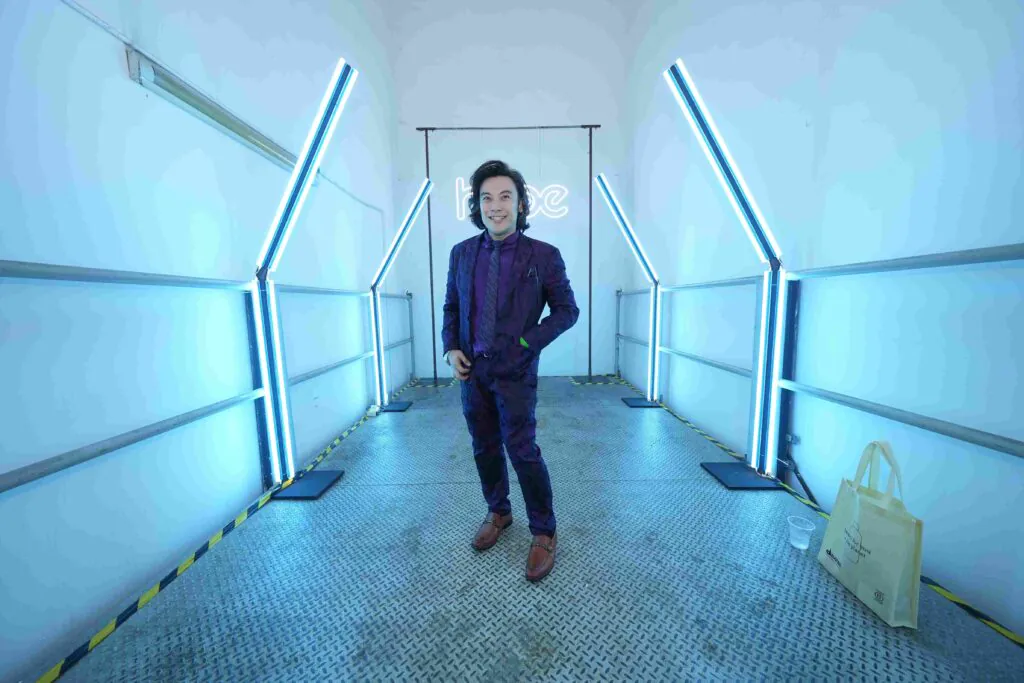 It's giving the Joker-meets-FAB! This gentleman definitely made a statement with his purple suit, both in the Hype neon photo booth AND the dancefloor!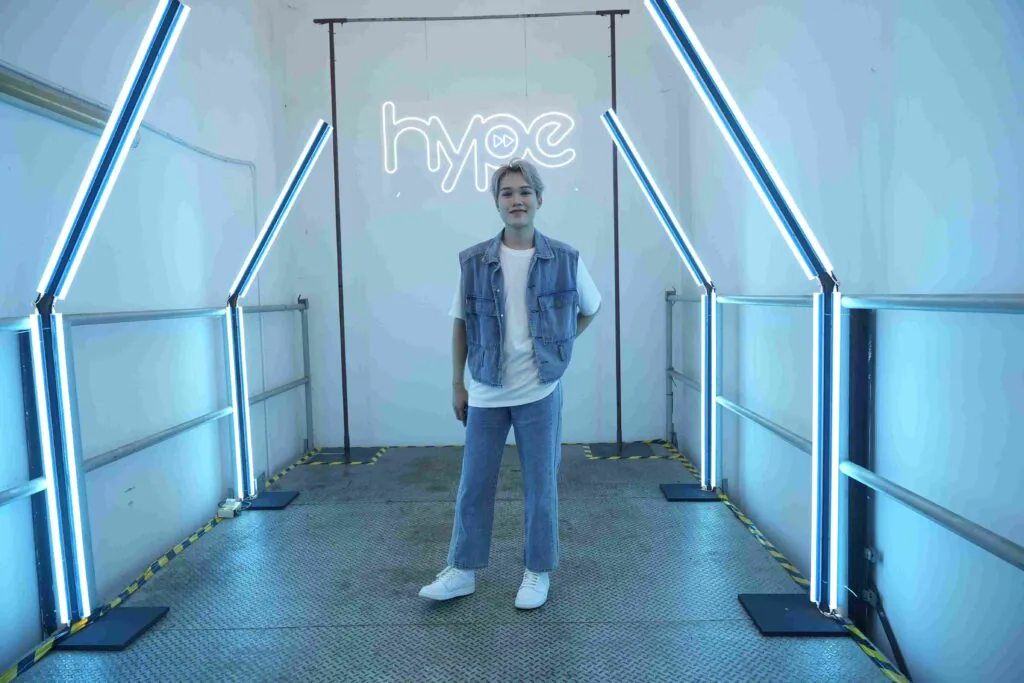 Aside from his amazing performances, Meernash did not disappoint with his Hype party fits! His jeans-on-jeans look paired surprisingly well with the bright blue Hype background. Spoiler alert: this wasn't the only look from Meernash that slayed the night!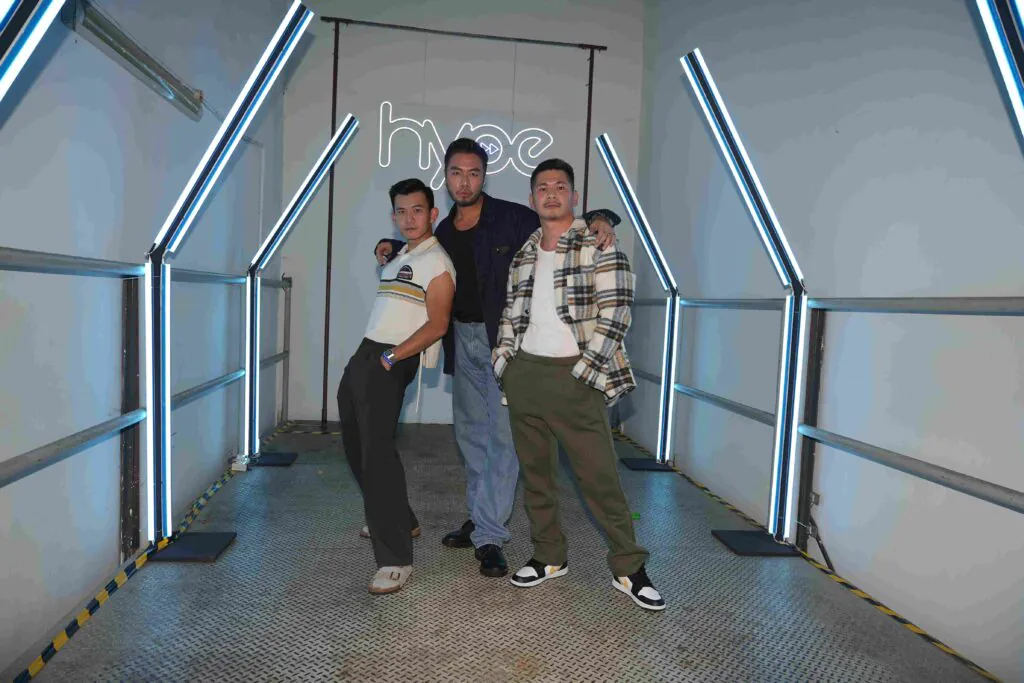 It's true that all good things come in threes, since this trio SERVED and brought some street style to the Hype hive! All of their looks complimented each other, yet each of them was still perfectly put together individually. Now THAT'S fashion!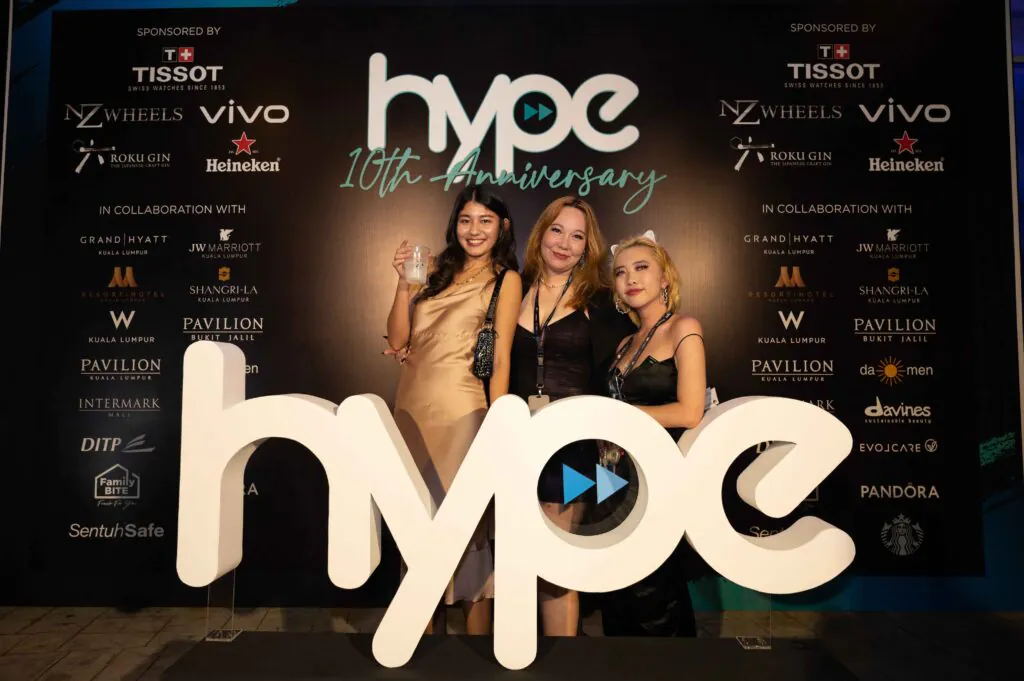 When it came to looks that slayed, our very own Hype staff did not disappoint! These girlies purr-fectly embodied the Hype spirit, serving glamour and playfulness on a platter.
Needless to say, when Prince Opoku arrived at the party, he caught the attention of many, and with good reason! His bright peachy hair definitely tied his sophisticated fit all together.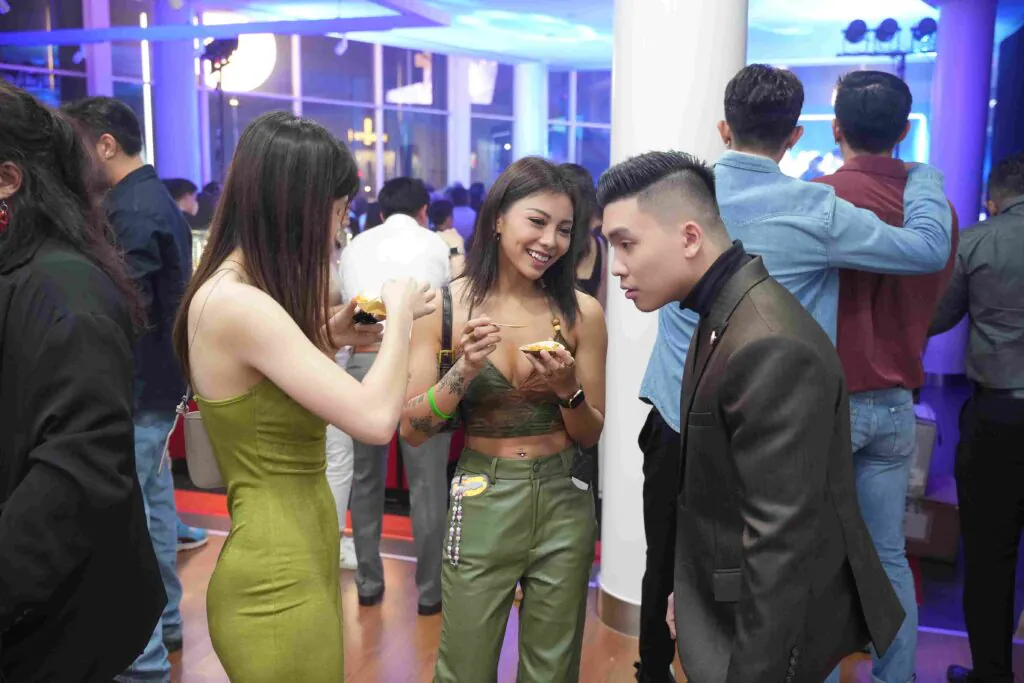 Summer is not over just yet. These girlies brought some greenery into the sapphire atmosphere. It's the perfect fit for the hot Malaysian weather, and the 'Hypiest' party of the year!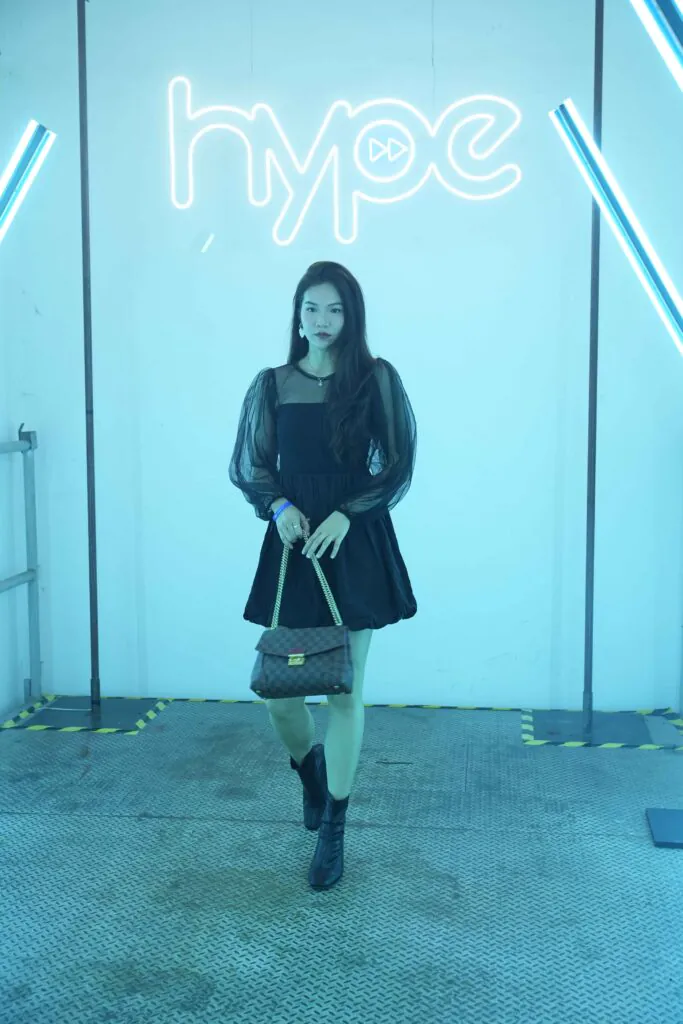 You can never go wrong with a classic LBD (Little Black Dress)! This beauty gave this timeless look some flair with some bishop sleeves that added some fun to the overall fit. Her voluminous hair went perfectly with her flowy dress!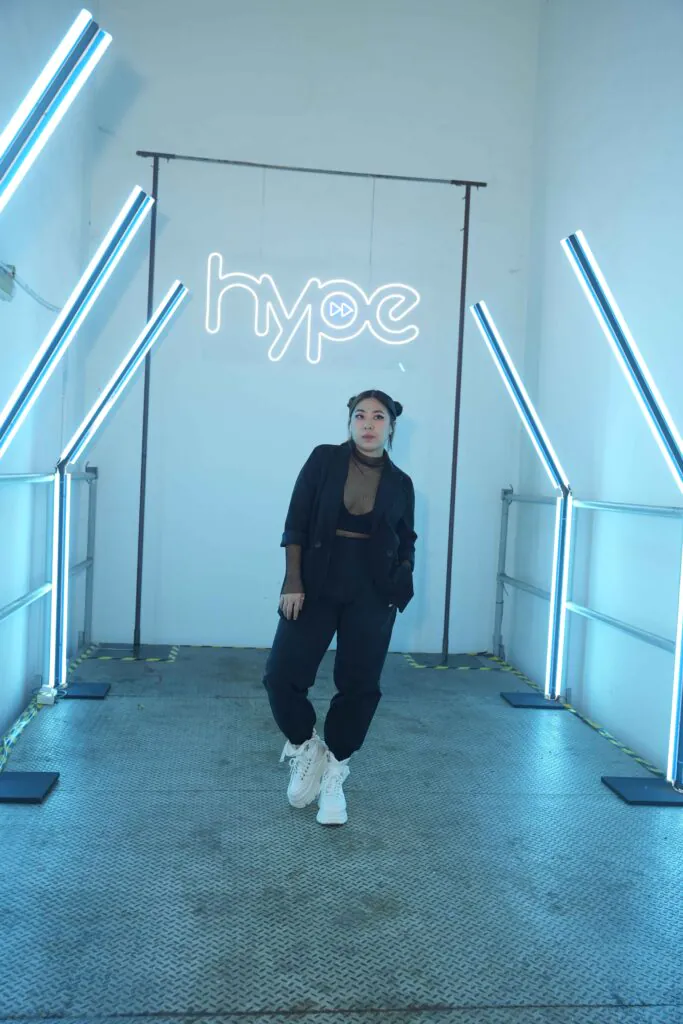 DJ Cher brought a ton of hype to the Hype party during the later hours of the night. She werked the turntable throughout the night in this elegant suit with a mesh innerwear that gave her entire look a playful twist – perfect for the Hype spirit!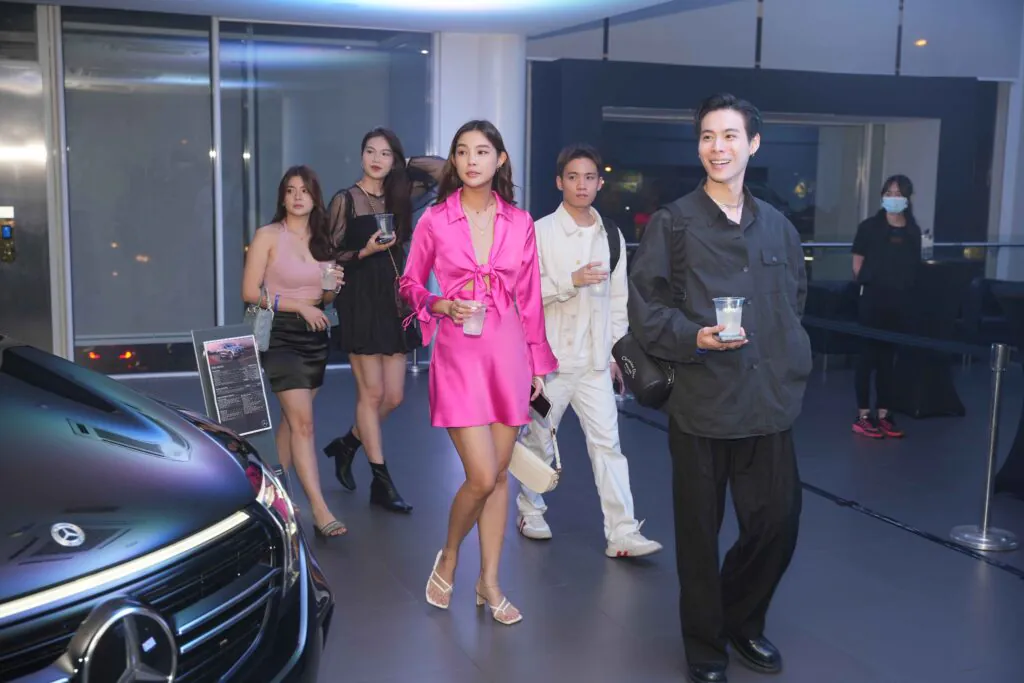 It was a Pink Friday for this girly! Her adorable Barbie pink two-piece set definitely stood out from the crowd. And thanks to the flowy and silky material, it gave some movement to her dress, making it the perfect fit for a night of partying!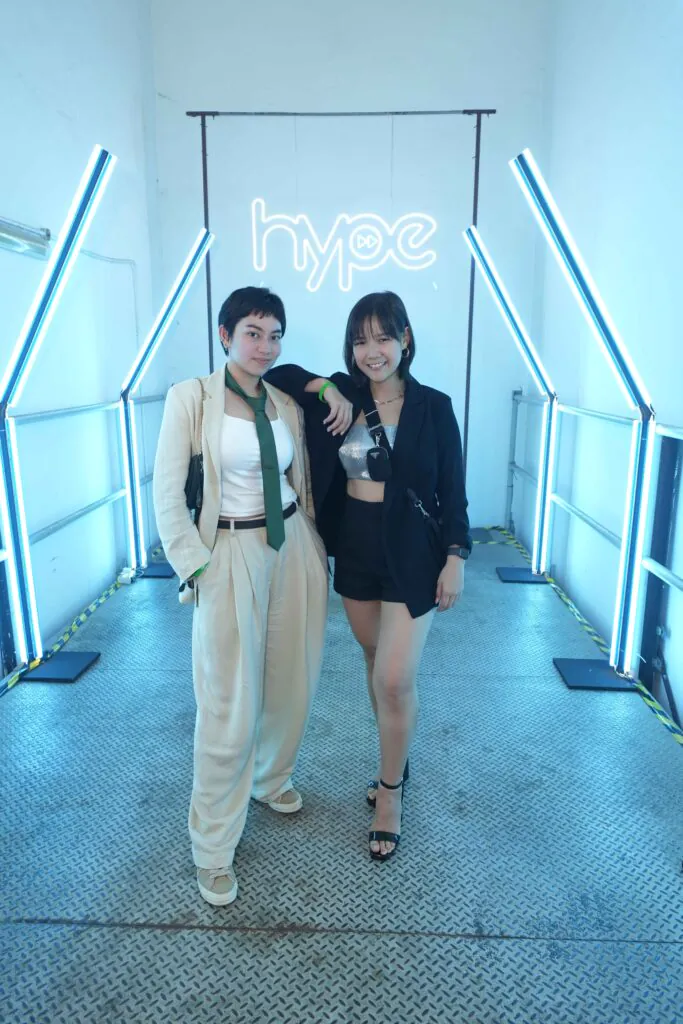 Women in powersuits are just superior. These beauties are here for some serious BUSINESS! Bringing some fun to the formal, the green tie just 'ties' her whole fit together!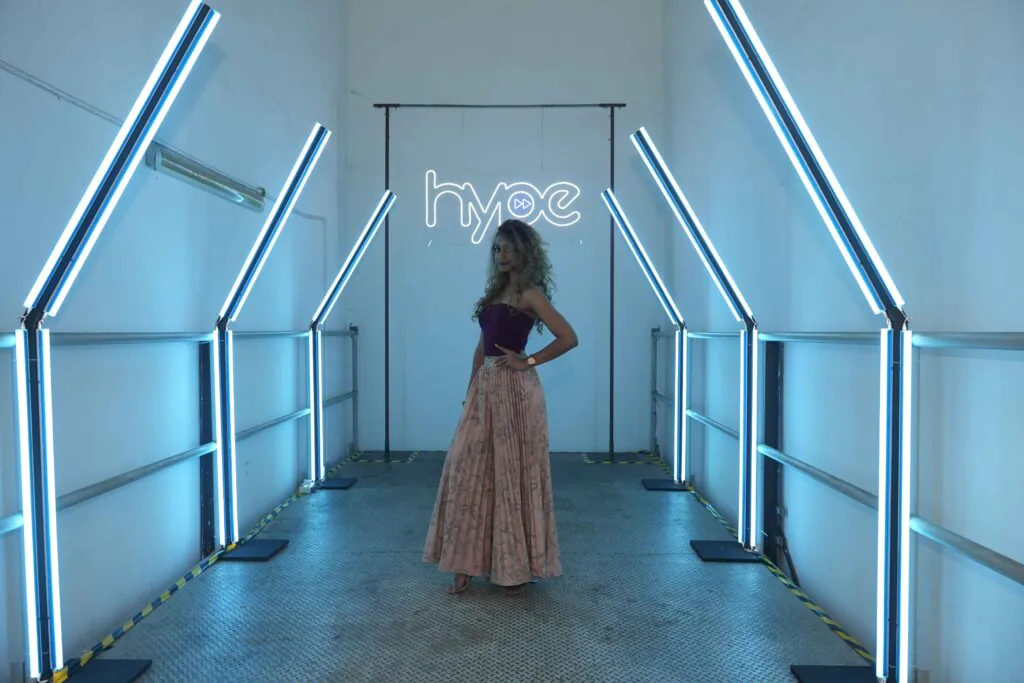 This goddess graced the Hype party in her flowy pleated dress, giving an ultra feminine look. She's in her goddess era, and we're living for it!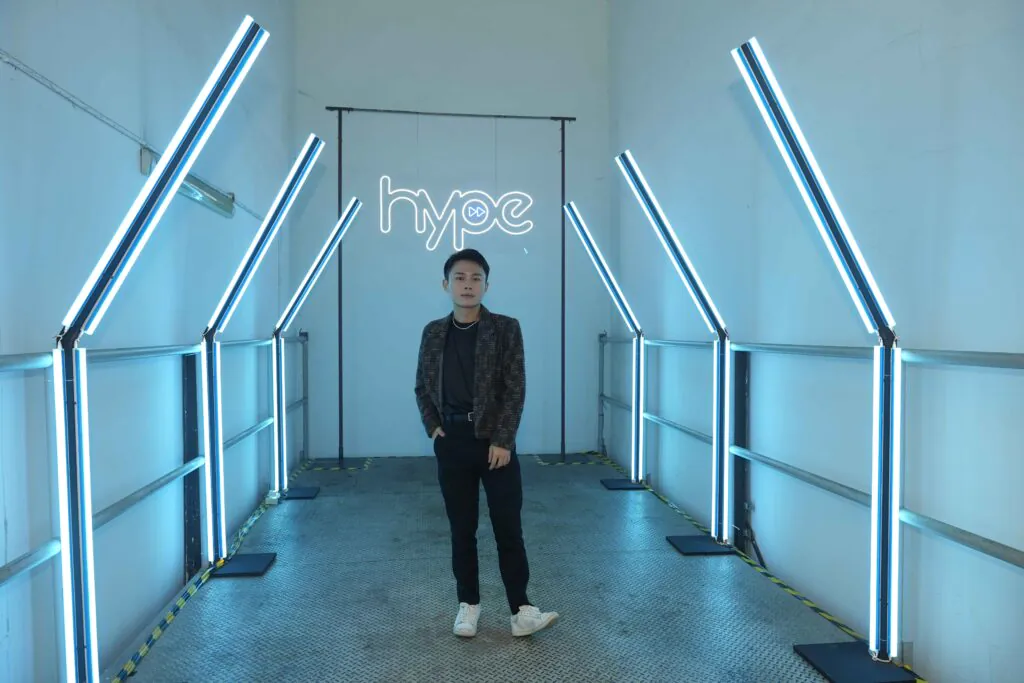 Always keep it simple, but not basic. Also, always strike a pose as if YOU. OWN. EVERTHING!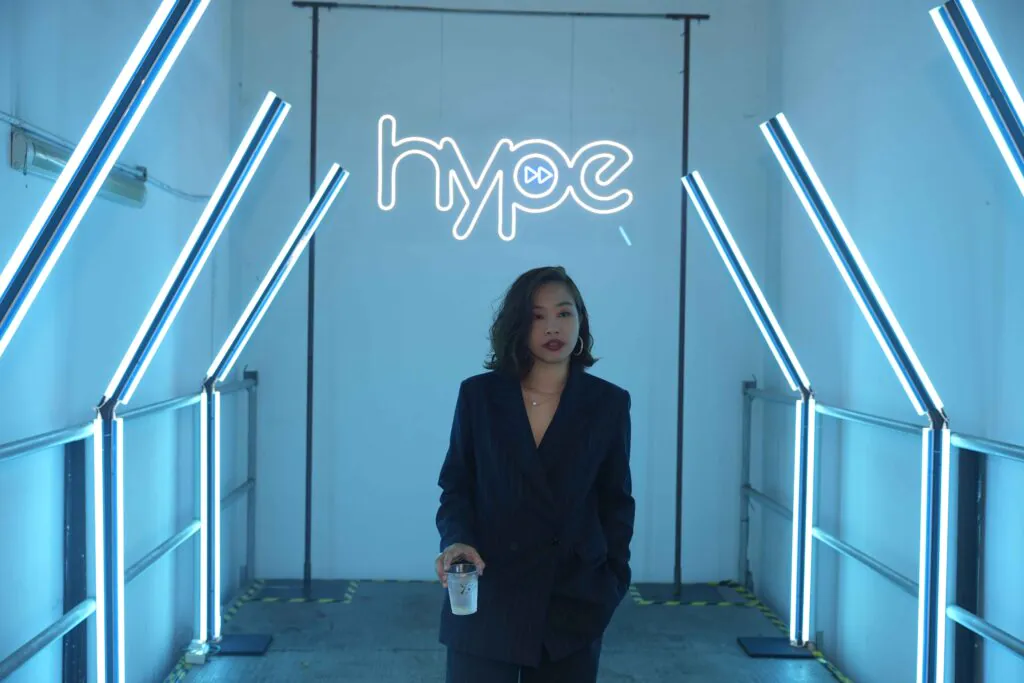 Once again, women in powersuits are SUPERIOIR Though the suit is certainly a statement piece, her makeup brings it to a whole new level.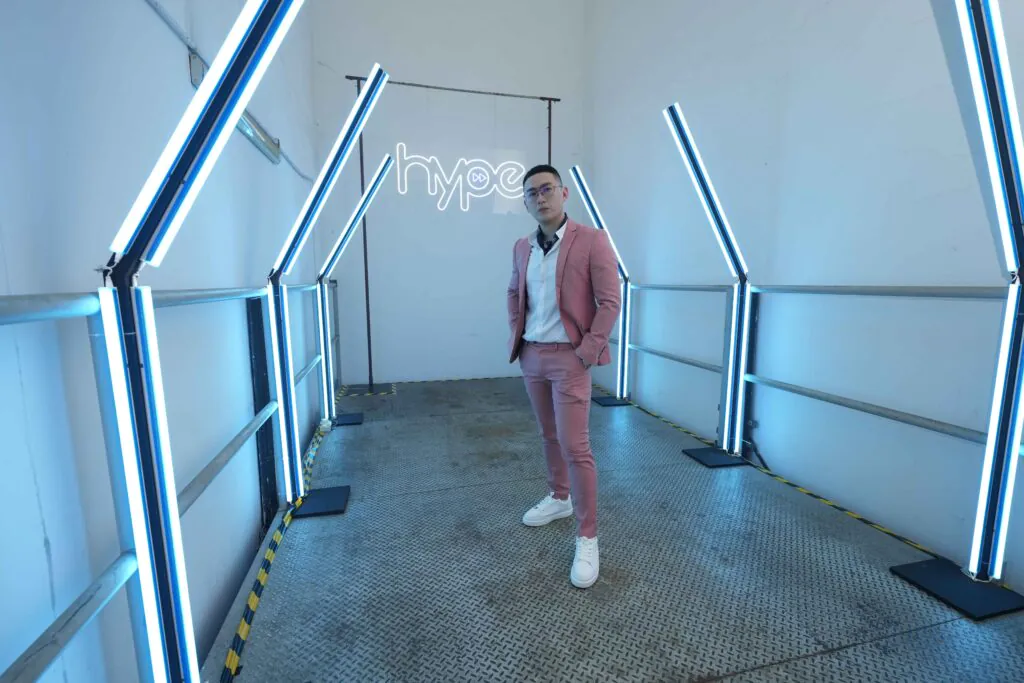 When it comes to well-dressed fashionistas, Hype certainly knows what they're doing. This gentleman charmed the Hype party with a stunning pink two piece suit, an amazing contrast to the blue-themed setting.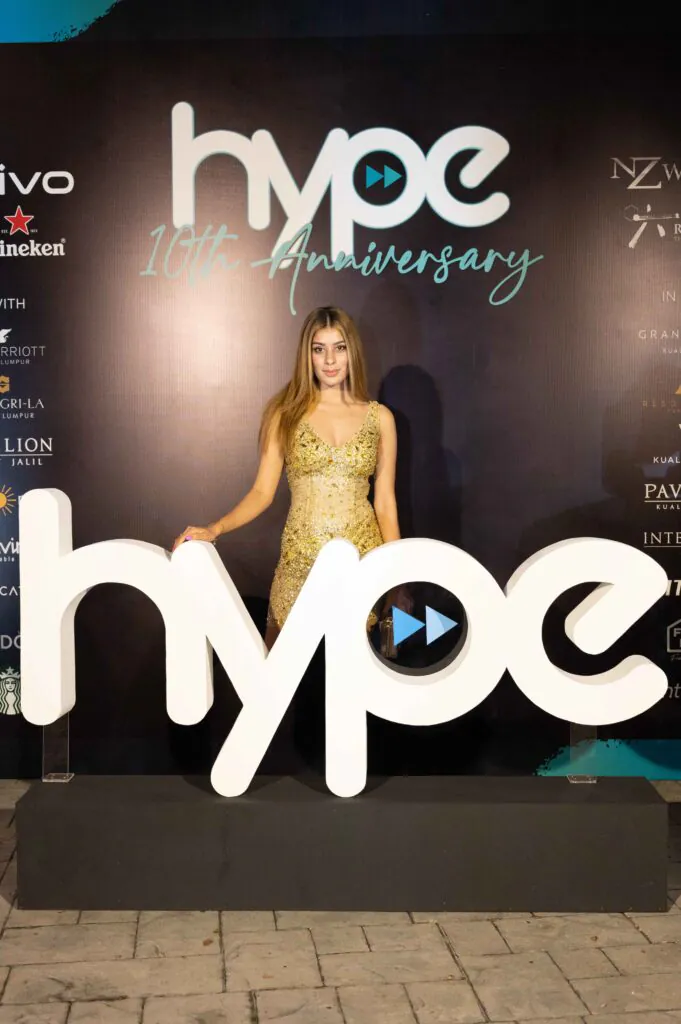 Hey everyone, it's Miss Malaysia! She showed off her pageant beauty in a form-fitting yellow sparkly cocktail dress, the perfect embodiment of a party dress!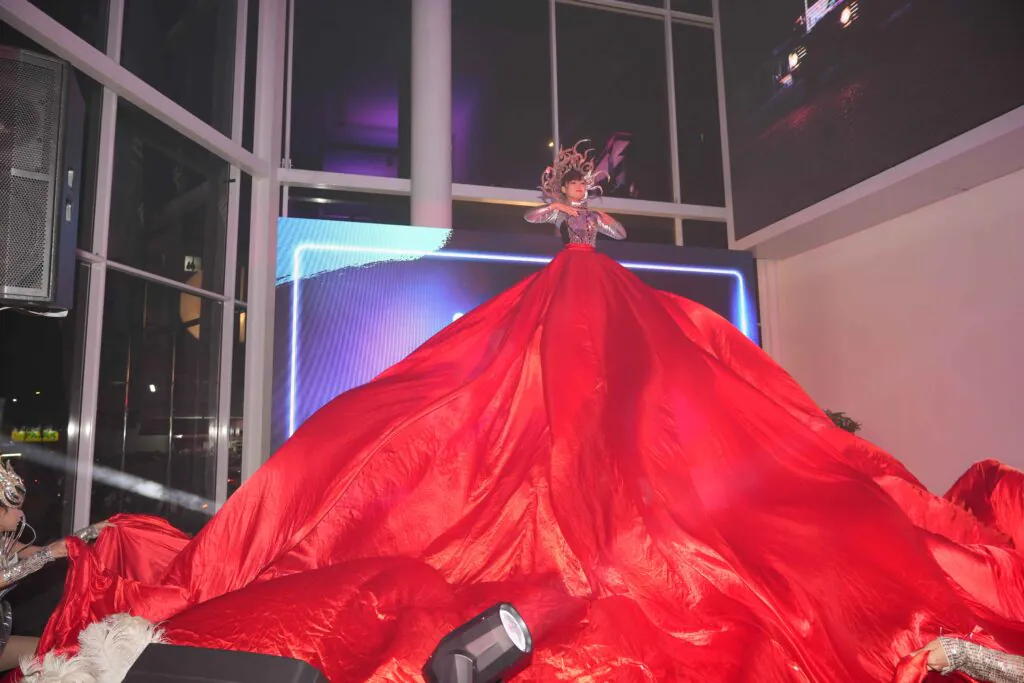 You know we gotta include this insane dress put together by the talented Next Level Dance crew! When a dress involves a 10-foot-long skirt and requires 2 men to carry you, it's an ultimate W in our book!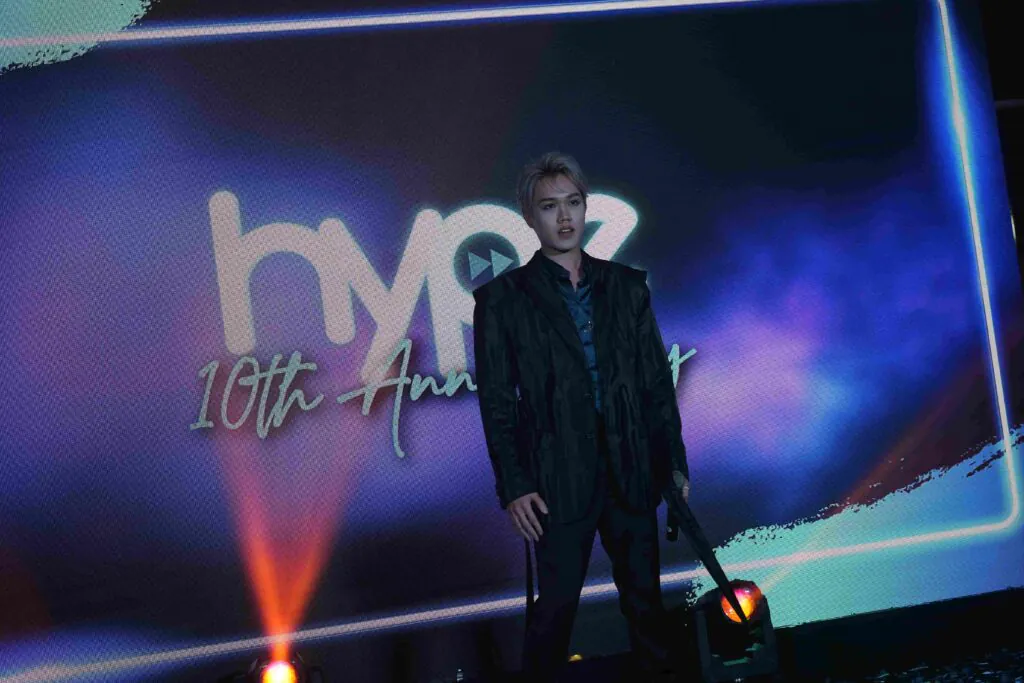 Meernash werked the Hype stage with his amazing vocals and his intricate, structured two-piece suit. He's having his superstar moment and we're ALL ABOUT IT!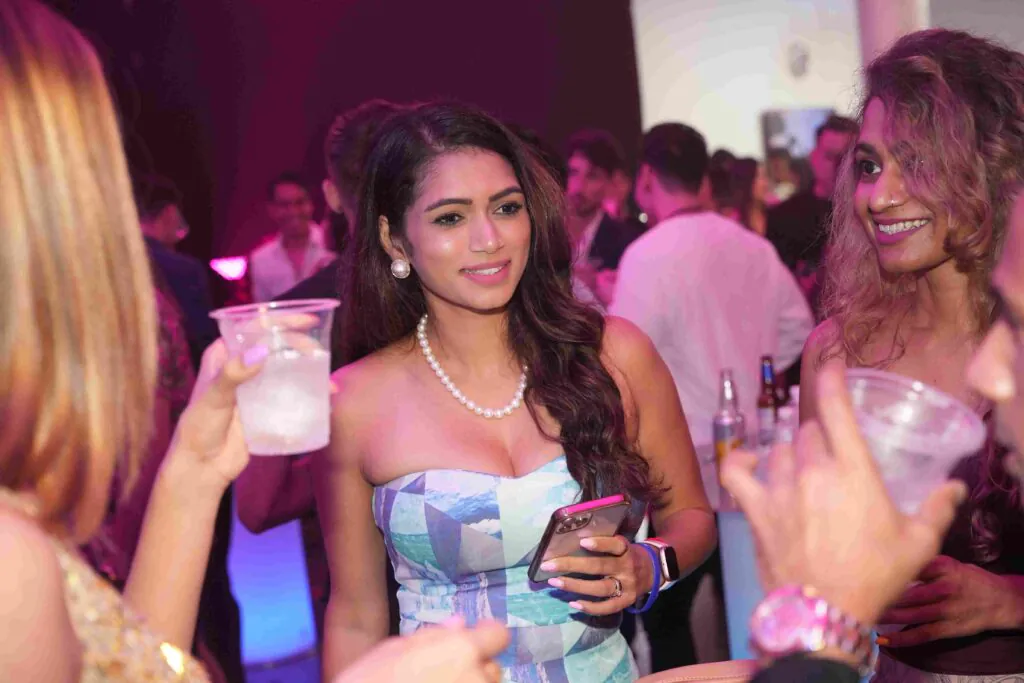 This beauty caught our eyes when she entered the room in her lovely blue dress. And can we PLEASE talk about her matching pearl earrings and necklace?! She looked like a real life mermaid!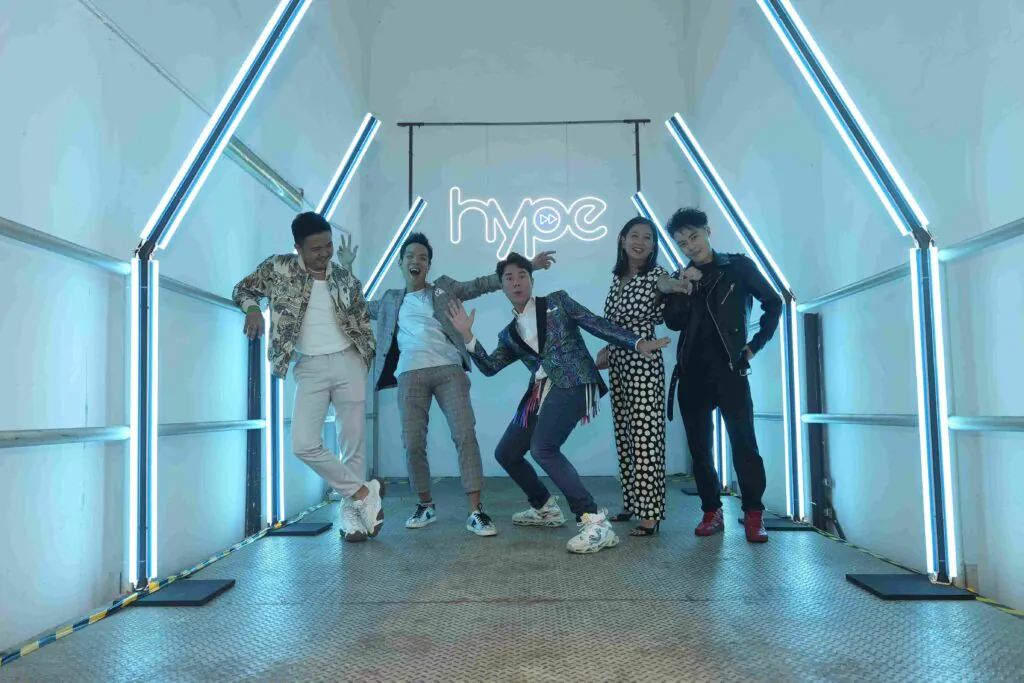 Nothing beats a group of well-dressed friends partying the house down! These peeps understood the assignment and delivered some HYPE-appropriate lewks that had us on our knees!
More on fashion? Read these: