While some know Julia Fox from her breakout role in Uncut Gems, others know her as one of Kanye West's former fashion muses. When first appearing together with West, she stunned the Internet by wearing a Schiaparelli mid-riff-baring two piece denim garment, styled by West.
From that moment on, Fox was propelled into the fashion world and remained there, even after her association with the American rapper ended. The actress/model can now be seen wearing the most daring outfits at events and even on the streets. Here are some of the most risque and eyebrow-raising ensembles she has worn since becoming a fashion-forward fashionista.
Grocery Run 
It gets hot when you're running an errand. Fox's solution – just bare it all, like she did during a recent grocery run. She was clad in a matching Alexander Wang bra and underwear set, which she paired with an oversized denim jacket (for modesty, we presume) and denim boots. The actress was quick to defend her choice of garment – or lack thereof – after being under fire on Instagram.
"I just think that if it's socially acceptable at the beach, it should be the same everywhere lol."
Paris Fashion Week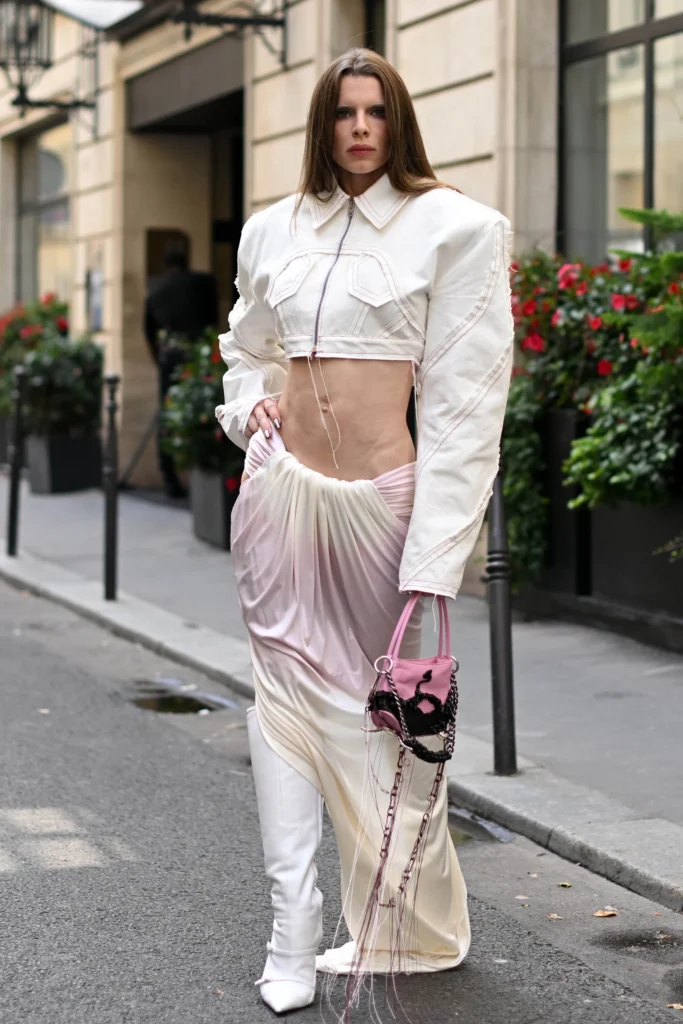 For Paris Fashion Week, Fox donned the campiest ensemble ever, almost rivalling what was coming down the runways. She strutted down the streets in a white and pink maxi skirt and a cropped, white jean jacket with huge shoulder pads.
Film Independent Spirit Awards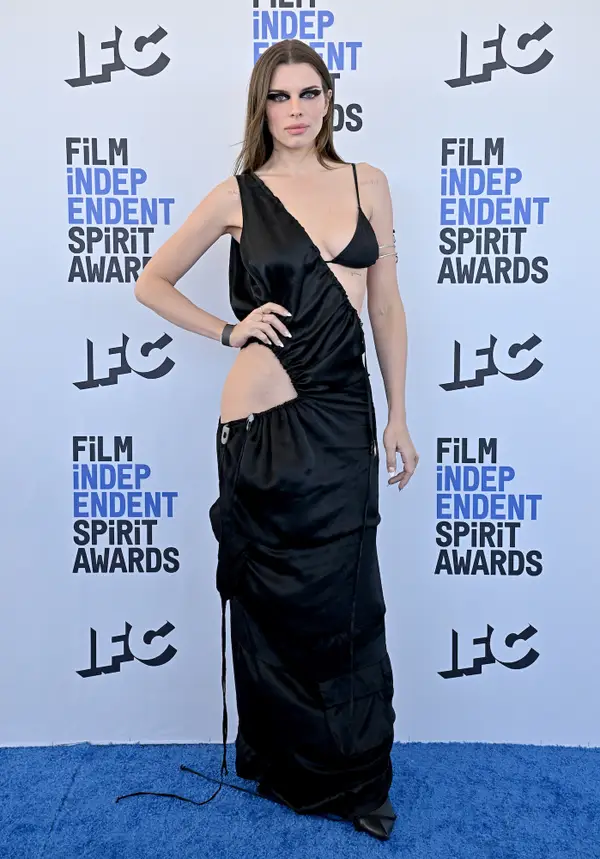 Fox loves to bare it all wherever she goes, and that includes award ceremonies. At the 2022 Film Independent Spirit Awards, she wore a black dress with cutouts at her left breast and right hip. She finished off her daring look with her signature smoky black eye that has become a staple look for her.
Out And About In Hanes Tank Top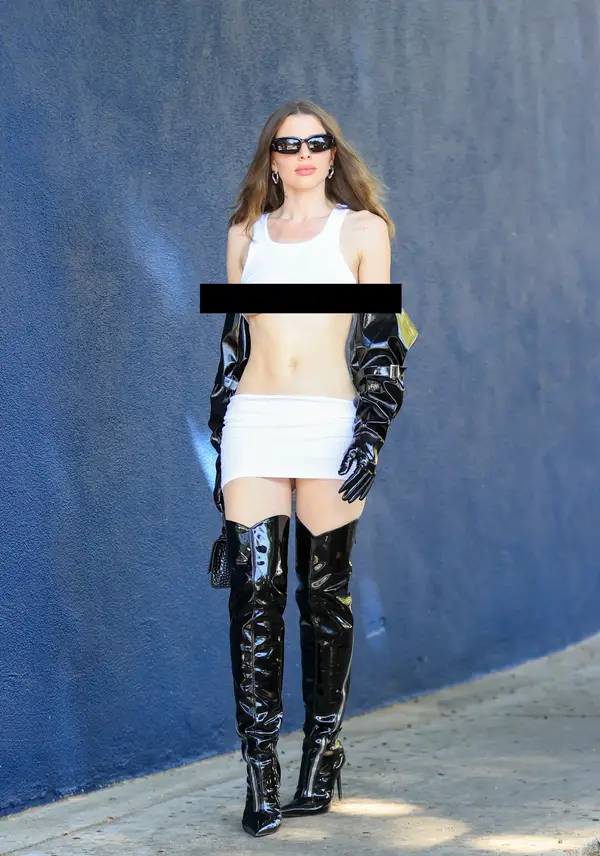 Before stepping out with this get up, Fox surprised her followers with a quick tutorial on how she achieved the look. A simple tank top cut in the middle to make it a two-piece? Mind-blowing – only Fox could pull this off, with matching black pleather gloves and boots.
2022 Vanity Fair Oscars Party
This was the dress that was the talk of Twitter for the week. Fox attended the 2022 Vanity Fair Oscars Party with the most eye-catching black dress that featured a hand detail clutching her neck. With her signature smoky black eye look that she "did herself", Fox walked the red carpet and captivated the eyes of the public and the Internet.
Night Out
Talk about low rise pants! Fox certainly knows no limits in terms of how low her pants can go. Fox had a fun night out with her friends wearing what seemed to be a fallopian fit… fit just for her.
More on celeb fashion? Read these: 
https://lipstiq.com/celebrity-entertainment/195825/fashionasta-7-lil-nas-x-red-carpet-looks-that-give-us-life/
https://lipstiq.com/celebrity-entertainment/199990/bella-hadid-wore-what-the-supermodels-most-daring-outfits-to-date/