Do you ever wonder what you can actually fit inside your vagina? Well, I'm not sure why you might be wondering that, but… the list is actually shorter than you think. Just cause a vagina can stretch and expand, that doesn't necessarily mean you can put all sorts of things inside it. There are only certain items that have the luck of being able to fit inside your coochie.
If you think vaginas are for smuggling and hiding sh*t – uhm, are you maybe standing beside a wall? Okay, take a few steps back, darling, and run fast and straight into the wall, okay? Like, what do you think a vagina is, a treasure box? Well, I mean, sure – it is precious and deserves to be explored like a treasure box, but it ain't a place to stash your money, jewellery, guns and crack! The f*ck, do you think this is?
Anyway, for those who are genuinely curious, here are a FEW things that deserve to be inside your vagina.
1. D*CKS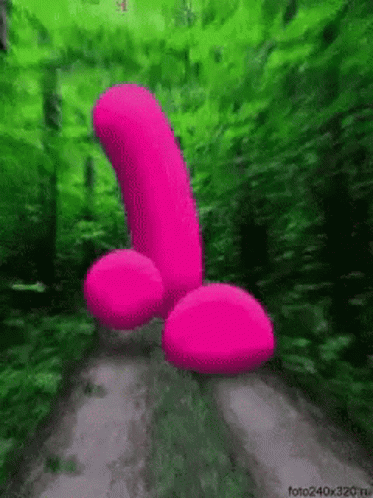 All hail King Dick-son! The primary thing that fits perfectly inside the vagina, is, for sure, the penis. In fact, the d*ck is made for the vagina. And NOTHING can replace it's mighty power and reign. A d*ck inside a vagina feels like that final missing piece to your puzzle. You know that sense of joy and happiness? Yeah, heckin amazing!
2. FINGERS 
Finger lickin' good! Fingers definitely fit well in a vagina, and yes, they are allowed in, as long as your fingernails are trimmed and the edges of your nails are filed well. If your fingernails are neat and tidy, then yes, you are allowed entry. If your fingernails be looking like this:
Come near me and Imma chop your fingers off!
3. LUBE

Lube is used for various reasons, though its main role is to reduce vaginal dryness when a woman is aroused, and ease the process of penetration by providing a slippery and smooth base for entry to your vagina.
Oil based lubes and natural oils are perfectly fine to be used as lubricants for your vagina. However, synthetic-based lubes may actually cause vaginal infection. Similarly, a silicone-based lubricant may be safe, but a water based-lubricant may not be of the same Ph level as your vagina.
Make sure to do your research before actually buying your lubricants. But yes, lube is certainly allowed inside a vajayjay.
4. SEX TOYS 
The next most deserving thing, besides the penis, is the dildo and/or vibrator. Sex toys are meant for your vagina, and let's face it, most women straight-up prefer a dildo inside their vagina than a cock.
However, even with sex toys, there are certain materials that are not exactly safe for penetration. Sex toys that are made from chemically stable materials that do not cause the growth of bacteria and fungi in the pores are the safest choice for sex toys. Chemically-stable materials include silicone, body-safe metal alloys like titanium, aluminum blends, stainless steel, glass as well as properly sealed ceramic and wood. Although there are no specific regulations when it comes to sex toys, again, you might wanna do some research.
Nonetheless, sex toys totes belong in the vagina.
5. SELECTED FOODS

When I say food, I don't mean those Thai chillies sitting in your fridge. Stuff like cucumbers, eggplants, whipped cream, honey, etc are totes safe inside and around your vagina. Bish, you crazy if you tryna put a jalapeno in your vajayjay.
If you're a vegan, then I guess celery, bak choy, bananas and carrots are totes healthy for your hoo-ha. Honestly, gurl – if you believe in yourself and the power of your vajayjay, you can put anything you want in there. Anything that is harmless, of course.
6. MISCELLANEOUS PHALLIC OBJECTS 
Some of the objects lying around your house can also make for great sex toys. Click here to read what they are, cause momma has written all about it. Makeup brushes, hairbrushes, ladles, spoons – if you can't find a sex toy, then these household items can also fit perfectly inside your vagina. Also, before you decide to stick a makeup brush up in there, please make sure to clean the handle of your makeup brush. Trust me – some of ya'll makeup brushes be looking nasty as sh*t.
And that's pretty much it folks – I mean, what else can you actually put inside your vagina, right? Grenades, maybe? Kidding bish – I'm kidding!
More on the vagina? Read these: