Hey, bishes! How's your Tuesday going? If you question the title, I understand – but for some reason, Tuesday seems like the perfect day to talk about vaginas! So, yesterday, while I was scrolling through the Internet, momma came across an article about vaginal douching. And I was like – what in the world of vaginas is vaginal douching?
After much research and reading and being bombarded with info about the vajayjay, I figured, why not tell you guys about it too? You know what I don't get? Is how people love to do sh*t to their vaginas. Like, gurls, Miss V is just sitting there, minding her own business, so why the hell would you wanna irritate it?
Do you guys not love your vaginas? From steaming to putting random sh*t up in there – and now even douching??? Anyways, this article is going to be all about vaginal douching and why you girls SHOULD NEVER do it! If there are any guys reading this, don't be ashamed – read it till the end so you can tell your girlfriend to NEVER douche her vajayjay.
What Is Vaginal Douching?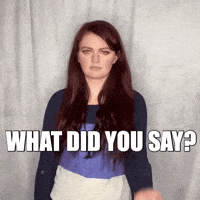 Douching is derived from the word "douche", which originated from French, meaning "to wash" or "to soak". The minute I said soak, you should already know this is going to go so wrong. So, what vaginal douching essentially is is a method to wash out the vagina. Yup  – WASH OUT the vagina!
Usually, this whole washing out thing is done with a mixture of water and vinegar or OTHER types of liquid solutions. These other types of liquid can be baking soda, iodine, etc. Baking soda? Sure, put in baking soda, some butter, eggs, and try whisking the sh*t outta your vagina, then later, go sit in an oven and bake yourself a p*$$y cake. Who in their right mind would wanna put baking soda and vinegar in their vagina?
This intravaginal cleaning is a method where the liquid is sprayed into the vagina as a means to cleanse the insides of the vagina.
You see, here is where some women can get confused. Washing the outside of your vagina with warm water during a shower is good, and indeed the best way to clean her. However, douching requires you to wash the insides of your vagina with the liquid solution. Which is a very questionable practise, to be honest.
Are Vaginal Douching Products Sold? 
Yes, they are being marketed, and many women do buy these douching solutions. However, you can never find these products sold from a trustworthy store like the pharmacy, Guardian and so on. Vaginal douching products are usually sold online. Although I'm not sure how many women in Malaysia are fond of this activity, in the US, 1 in 5 women buy vaginal douching products.
Advantages Of Vaginal Douching?
No honey – simply put, there are no advantages or health benefits to washing your vajayjay with baking soda and vinegar. Like, what do you expect? For your vajayjay to be squeaky clean? Hell no! Instead, your vajayjay might be facing a lot of risks once it is exposed to vaginal douching.
Disadvantages of Vaginal Douching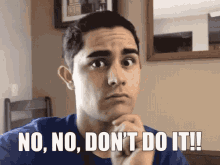 In previous research, it was revealed that women who practise vaginal douching have admitted to having a cleaner and fresher vagina, Apparently, vaginal douching helps reduce vaginal odour, cleans menstrual blood, as well as avoid them from being infected with STDs. If I'm going to be completely honest with you, these are bullsh*t. In fact, a lot of doctors as well as medical experts have disagreed on this, and even advises women to NEVER do vaginal douching.
Vaginal douching can cause various harms to Miss V, and here are the reasons why medical experts are against this practise:
1. Causes Vaginal Infections 
Or also known as bacterial vaginosis – this can be one of the common effects of vaginal douching. Intravaginal cleaning with such liquids can upset the natural bacterial balance within the vagina. Messing this up can trigger the growth of bacteria which then leads to infection.
Previous studies have found bacterial vaginosis more common in women who do vaginal douching compared to women who don't. Just like how one thing can lead to another, especially when it comes to medical illnesses, bacterial vaginosis can also increase the risk of preterm labour and sexually transmitted infections.
2. Pelvic Inflammatory Diseases (PID) 
PID is an infection related to the uterus, fallopian tubes as well as the ovaries. Women who douche are said to be 73% more prone to being infected with PID. Ironic how vaginal douching is supposed to "clean" your vagina, but it can also lead to unwanted and severe infections as such.
3. Pregnancy Complications 
If you are trying to get pregnant or would like to have kids someday, medical experts strongly urge you to stay away from vaginal douching. Women who douche their vajayjay have a harder time getting pregnant for obvious reasons. Also, the owner of a douched vagina is 76% more likely to have an ectopic pregnancy. Ectopic pregnancy is when the embryo gets planted outside the uterus and having your vagina douched by such liquids can totes cause this in your pregnancy.
Douching can also increase the chances of early childbirth or premature childbirth. One study found that women who douched during pregnancy were more likely to deliver their babies much earlier than the due date.  Delivering the baby way before it's set due date may cause various other health complications for both the mother and child.
4. Cervical Cancer 
And of course, douching your vagina can also lead to developing cervical cancer.
Myths About Vaginal Douching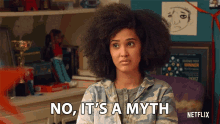 To all the women who douche their vajayjay, ya'll honestly be swearing by it as if you guys wake up with a new vagina. No, you don't wake up with a rejuvenated vajayjay, you actually wake up with a more harmed vagina. Some of the MYTHS of vaginal douching are as follows:
Vaginal douching helps thoroughly clean the vagina. (More like thoroughly wipe out your vagina).
Vaginal douching is great for getting rid of vaginal odour. (No bish, it's going to demolish your vagina for good).
Vaginal douching is amazing for pregnancy. (Oh Lord, have mercy!)
Vaginal douching helps avoid STDs. (Quite the opposite actually).
Vaginal douching helps clean menstrual blood. (The menstrual blood INSIDE your vagina does not need to be cleaned and if it does, vaginal douching is not the way).
So, there ya go ladies and gents – this is exactly why you should never douche your vagina. Just stop doing stupid things to your vagina, okay? Let the girl be – she knows what she's doing and I've said this a million times, SHE DOESN'T NEED YOUR HELP! If there is anything at all that doesn't feel right down there, go see the doctor instead of following what the internet is saying. Anyhoo, have a great Tuesday ahead!
More on vaginal health? Read these: