She's an icon. She's a star. She's FAME! Introducing the new feminine fragrance by Paco Rabanne – FAME.
The FAME woman represents the very essence of Paco Rabanne's femininity, and she is personified by a true icon, the young American actor, Elle Fanning. As radiant, assured, and complex as the legendary muses of the couturier, they remain ultramodern even today.
Think Jane Fonda as Barbarella. Audrey Hepburn in Two for the Road. Brigitte Bardot in glittering chainmail. Françoise Hardy in a mini-dress assembled from gold plates inlaid with diamonds… It's an avant-garde, distinctly feminine signature scent in a glittering, fashion-forward bottle inspired by Paco Rabanne's most iconic designs.
As revolutionary in 1966 as they are today, Paco Rabanne's designs challenged classical codes and explored ideas of radical craft. With a cutting-edge, sensual fragrance, a pricey, ultra-covetable bottle, and a stunning new ambassador, Paco Rabanne's iconic codes today take on a fresh, glamorous new incarnation.
Fame in a bottle.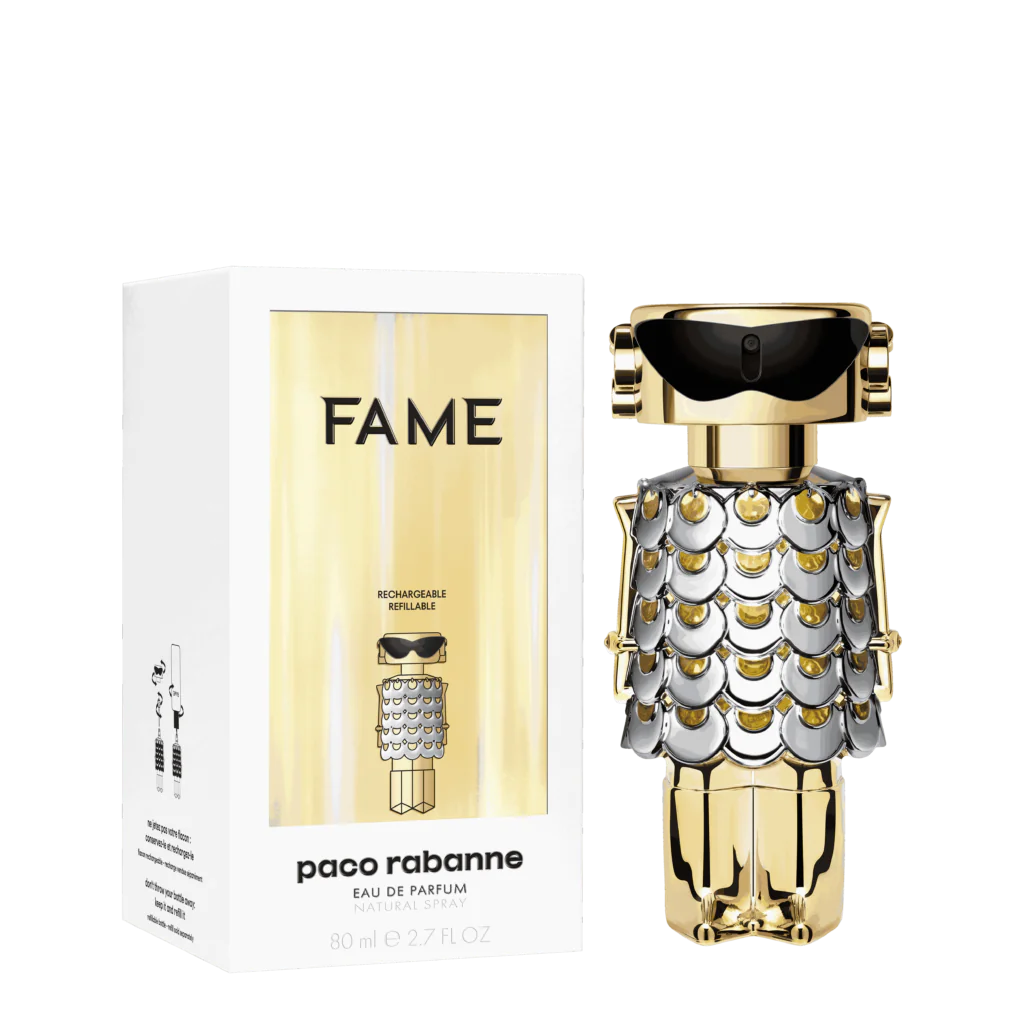 When you call a fragrance FAME, it's got to be an absolute star. It's a bold new vision of femininity, a quintessential avant-garde luxury. A super-innovative composition, bursting with precious ingredients resulting in a truly irresistible scent, radiating joy and audacious sensuality. Made in France, FAME is crafted in Grasse from precious, customised, sustainable ingredients obtained through cutting-edge technology.
FAME features a star-studded cast of notes that have never played together in a fragrance. But that's not all – the team that created FAME has assembled an exciting line-up of hero ingredients, some of which have never been used before in a fragrance. Take a look:
Innovative Mango Accord
The top-billed ingredient is paired with a newcomer: the first mango accord that is 100% of natural origin – in a daring, unexpected combination. The most sought-after exotic fruit was recreated in Grasse for Paco Rabanne because it cannot be distilled.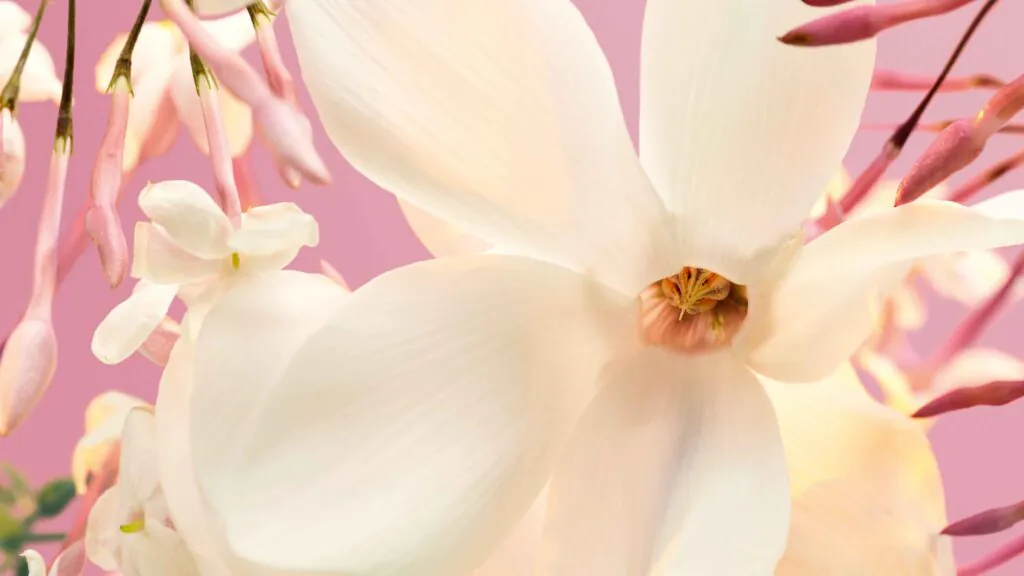 Avant-garde Jasmine From Grasse
The priceless natural ingredient, which is produced in Grasse using micro-liquid technology – a state-of-the-art extraction method that extracts the water naturally present in the flower to express its purest olfactory quality. The scent of the flower is captured in high-resolution.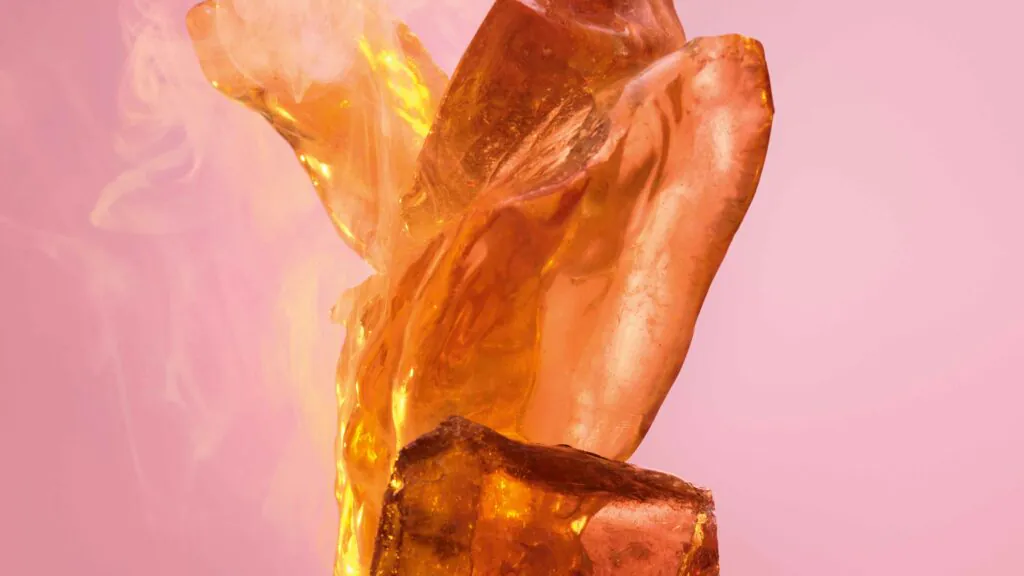 A Customised Incense Blend
Ensuring its dedication to sustainable collection, social responsibility, and fair-trade principles, incense tears are sourced in Somaliland and manually harvested by a community that obtained a Responsible Sourcing certification in 2021.
Sustainably Sourced Sandalwood
The most valuable and sought-after quality of sandalwood, which was on the verge of extinction in India due to intensive farming, is now grown in Australia where hectares of trees have been replanted. The species is protected and regulated for sustainable farming.
Socially Responsible: Vanilla
Sourced from Madagascar, where farmers hand-harvest the vines, patiently dry the pods, and pollinate the vanilla orchid flowers. In order to support inclusive and 100% traceable businesses, train farmers, and help them diversify their income, Paco Rabanne teamed up with the fragrance company Firmenich. Both companies have a strong commitment to their local communities.
High-tech Natural Molecule
Dreamwood™ is a true hero from Firmenich. A brand-new, renewable, biodegradable molecule with a 100% natural origin that is produced using white biotechnology and blends with sandalwood to make an irresistibly sensual, creamy, woody combination.
FAME IN PARIS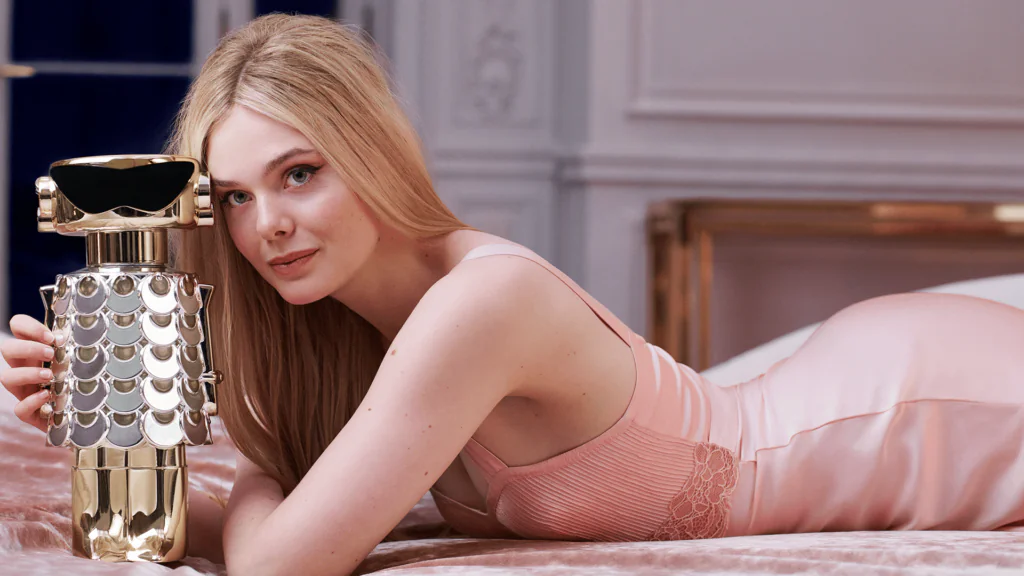 In the extravagant new campaign shot by Solal Micenmacher, Elle Fanning personifies FAME in a magical, ultra-chic Parisian setting.
The story opens as Elle strolls past the Paco Rabanne flagship store on the avenue Montaigne, the most prestigious avenue in the City of Lights. FAME catches her attention, comes to life, and slides into Elle's slinky 1969 bag from where it is hiding in a window, shining like a priceless piece of jewellery. She stole FAME! Cut to a stunning pastel-coloured apartment in Paris with a view of the Eiffel Tower.
Is she rehearsing a role? Is she playing her own character? They're all Elle. All the women she is. All the women she can be… Isn't that what FAME is about? Trying on as many identities as you like. Letting all your facets shine, trailing a scent as unique and spectacular as you are!
Embody FAME by Paco Rabanne now at any Sephora outlet as well as AEON, Isetan, Parkson and SOGO, starting 15 September 2022.

Price List:

FAME EDP 30ml – RM274 (Sephora Exclusive) 
FAME EDP 50ml – RM410
FAME EDP 80ml – RM549
More on fragrances? Read these: