The current viral beauty hack is shaving. Not your legs, arms or lady bits, but your face. Might be a shocker for some of you, but a lot of women swear by it. For you ladies who are skeptical about it, here are the truths and myths about shaving and whether or not you should try it. Before we get started on anything here, a gentle reminder – these are suggestions and views based on the internet, testimonies and what dermatologists say. You should know your skin better and what best suits it, before taking any decision in regards to your face.
Now, let's get started, ladies.
THE TRUTHS
1. Getting Rid Of Unwanted Peach Fuzz
You know those little, tiny strands of hair that we have on our faces? How annoying! I'm not kidding, but sometimes, I look at myself in the mirror and wonder if I'm secretly related to wolverine. If you have the same thought and would really like to get rid of that peach fuzz, then try shaving. Shaving removes the fuzz, also known as vellus hair, on your face and is completely safe. However, you have to be careful, cause a wrong move can cause nicks and cuts and then comes bleeding. Not really what we're going for. So if you have a big outing and you want a clean face, then shave, honey. And DO NOT forget to  moisturise right after, because shaving can cause dryness.
2. Removes Dead Skin Cells
Exfoliating and facial oil massage treatments remove dead skin cells – but if you want to take it a step further, shaving is also a good alternative. Shaving is famous for the fact that it removes all dead skin cells, leaving you with soft and fresh skin. We may not realise this because we are not able to see with our naked eyes, the clogged pores and all other nasty stuff that live rent free on our faces. Shaving your face can remove dead skin cells more than regular cleansing and exfoliating can. "It definitely exfoliates your face and removes small growths" says dermatologist Michael Swann. This process is kind of similar to dermaplaning, which is freaking expensive and is usually performed by aestheticians. Shaving gives similar results but at a much lower cost.
3. A Clean Canvas For Makeup
The best thing about shaving is that it provides the smoothest and cleanest canvas for makeup. If your makeup doesn't glide on perfectly like Cinderella's feet into her glass slippers, and it appears patchy, shaving can help you solve that. The thing about makeup is that it shouldn't look like makeup – rather, it should look like skin. It's kind of hard to achieve that when your skin is not smooth and has a bunch of dirt on its surface. If skincare alone is not helping you, shaving can. If you are not convinced, then how do you think celebrities' makeup always look flawless? Apart from getting their makeup done by professionals, most celebs have a pretty regular shaving routine that they stick to. Since shaving removes impurities from the surface of your skin, it allows your skin to be smooth and even provides a natural glow under your makeup.
THE MYTHS
1. It's Fine To Dry Shave
No, it's never okay to shave your face dry. When your face is dry, the skin is more coarse and rough, making the blades of your razor not glide smoothly over the facial hairs. And this can lead to more cuts and scars. Dry shaving can also cause breakouts and little red bumps on your skin that are painful. Always use facial oils or a heavy water-based moisturiser for a pre-shave, so your skin is prepared for the shaving process.
2. Shaving Causes Hair To Grow Back Thicker/Darker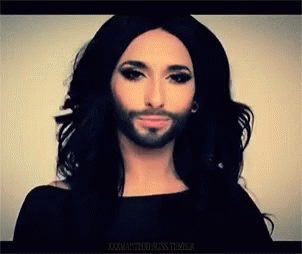 The hairs on your face are already fine, so how on earth is it going to grow back any thicker? No, facial hairs when shaved, will not grow back thicker. However there might be ingrown hairs and stubs if you do not have a proper before, during and after shave-care routine. You might need to shave once a week or even more often based on your hair growth. But please, NEVER shave daily – once a week should do you right. "It is a myth that shaven hair grows back thicker or darker", confirms Dr David Loh, who is a medical director.
3. Shaving Can Lighten Skin Tone
Shaving exfoliates dead skin cells and removes impurities. It also regenerates new skin cells, making your skin tone appear brighter and healthier, but certainly NOT lighter. So do not be fooled, cause shaving is not a lightening agent.
THE DOWNSIDE OF SHAVING 
Although shaving has a bunch of pros, there are some cons as well. For one, shaving can cause hyperpigmentation. If your shaving routine is rather aggressive and you shave way more than the suggested limit, your skin can appear darker. Just to be clear, the act of shaving does not make skin darker, but the nature and style of your shaving can contribute to such effects.
Another downside is that shaving can cause razor burns and cuts that sting and eventually bleed. Shaving can be a mess if you make one wrong move. One thing to never think about when shaving your face is your ex and his new boo.
So there you have it. The pros, cons, truths and myths about shaving. Now you can decide if shaving your face is a yea or a nay.
More on skincare? Read these: