One of the most amazing, euphoric forms of partner-play is oral sex. But it can also be one of the most uncomfortable and unpleasant situations. It makes sense to take some time to determine which oral sex method or position is ideal for you, your partner, and your situation, as having oral sex is arguably the most intimate thing you can do with someone.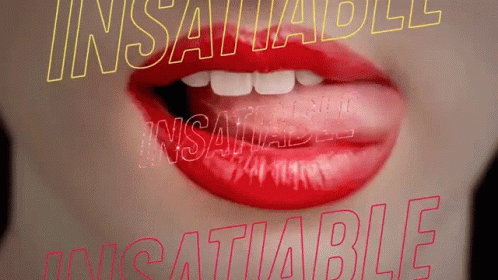 Although blowjobs, 69, and even the occasional face-sit are frequently pictured when we think about oral sex, the actual range of methods and positions is much greater. Both members of a couple can recline in many different positions, and many of them offer fun variations on time-tested classics.
Whether you're an oral sex expert or just looking for new methods and positions to experiment with, we've got a list just for you.
The Comfy Blowjob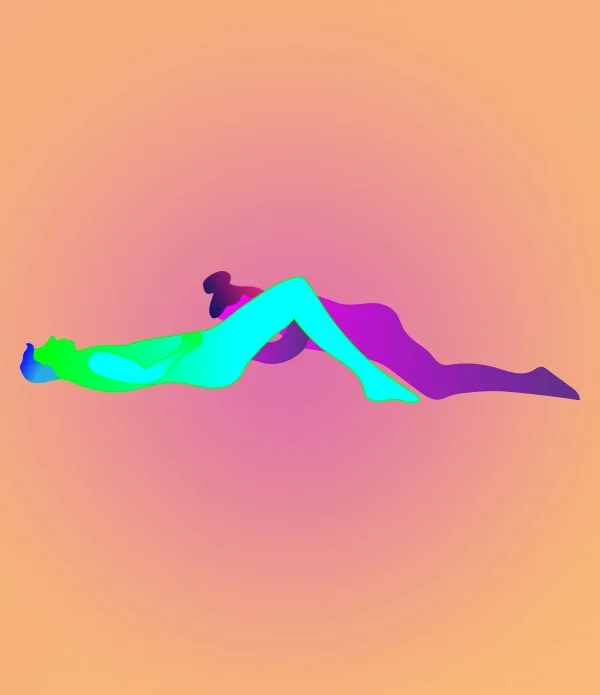 This is a simple and straightforward oral sex position that is ideal and comfortable for anyone with a penis or vulva. All you have to do is just lie back on a comfortable surface (which is usually a bed or a couch) as your partner lies on their stomach to eat you between your legs. The position is ideal since it offers both the giver and the receiver a great deal of comfort. For easier access to the areas you want to be stimulated, you can decide to lay a pillow under your hips. Feel free to stoop, lay flat on the bed, or even wrap your knees around the top of your partner's head.
69
The 69 oral sex position calls for you and your partner to align on top of each other in opposite directions, allowing you both great access to each other's genitalia. Typically, one partner lies on their back, and the other lies on top of them, straddling their head with their knees. The 69 is a fantastic oral sex position for ladies as well as those interested in blowjobs positions, regardless of gender or anatomy. However, there are several (solvable) drawbacks to this position. Holding the position and giving and receiving at the same time can be very distracting and painful!
Sideways 69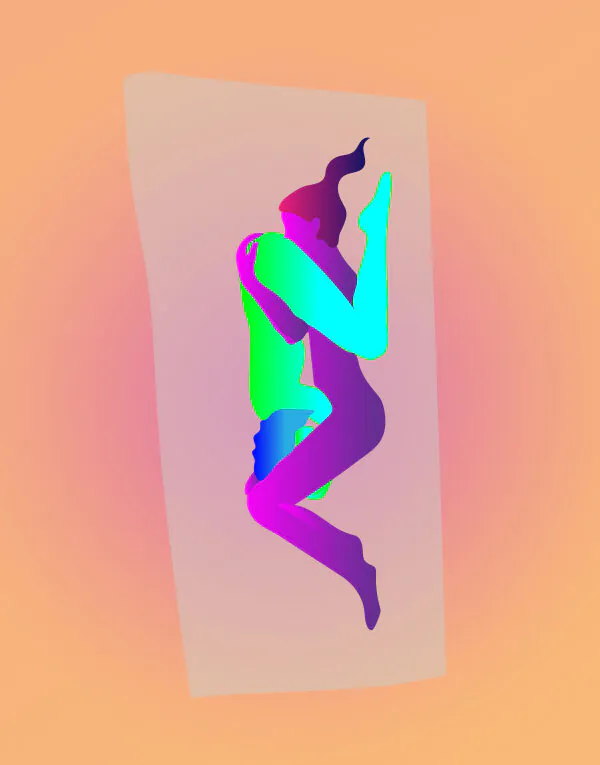 69 is a classic for a reason, but if you've never tried it before, it can be overwhelming. In addition to being simpler for everyone, shifting the posture sideways results in the same reciprocal stimulation without any of the potential suffocation. Lay on your side with your partner's genitalia facing you to start. Have them follow suit. To draw your partner in and increase the pressure, you can lift your leg up and wrap it around their body or neck.
Sit & Kneel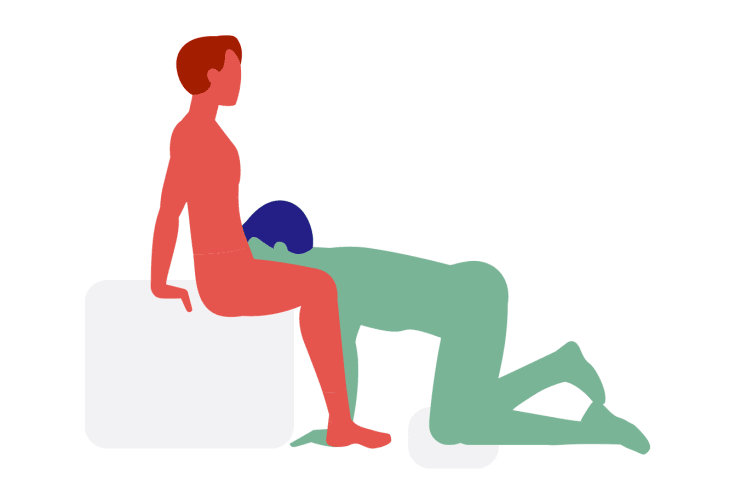 You sit, they kneel. Easy, isn't it?
The receiver sits with their pelvis at the edge of a chair, couch, bed, kitchen counter, or any other comfortable surface; while the giver kneels down and oral pleases them. The giver can also place a pillow between their knees to make this posture more comfortable. Additionally, those who have vulvas can provide their partners a deeper all-access pass to their genitalia by placing their foot or leg on their shoulders.
On Your Tummy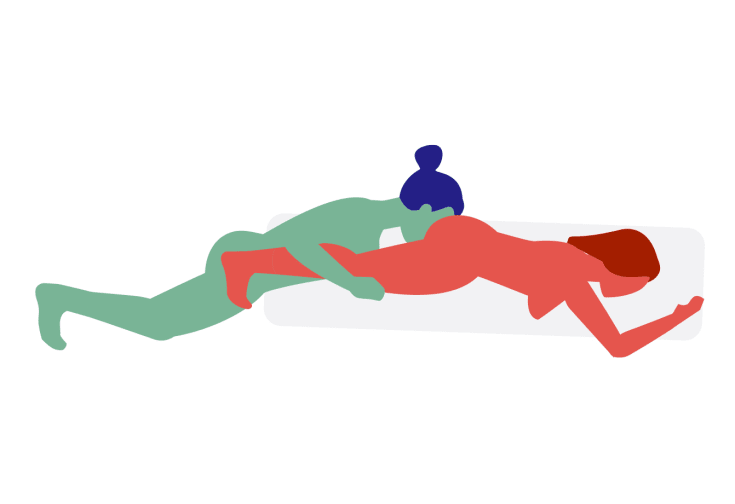 Spread your legs apart and slightly arch your hips while lying on your stomach to allow your partner to orally please you from behind (a pillow is useful!). This oral sex position is suitable for those who have vulvas, and you are free to amuse yourself with toys or your hands concurrently. This is a little more comfortable than the dog method, but they can still access the same portions of the receiver's body. The giver isn't arching, raising, or extending their butt. So, rest assured, it's a comfortable position for oral sex.
The Giraffe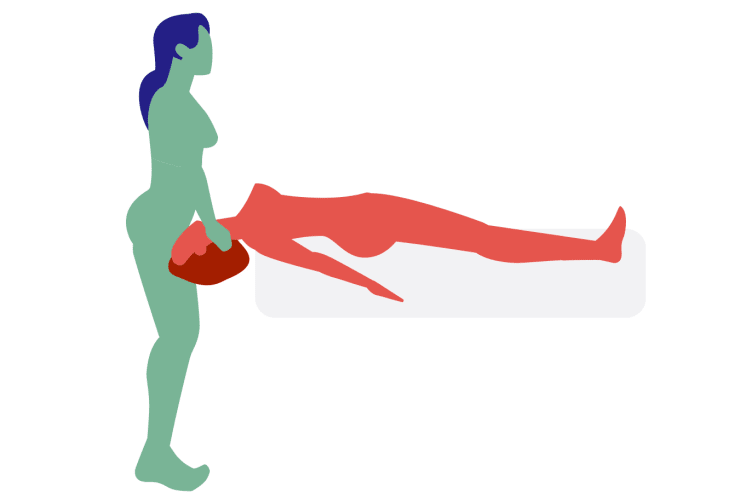 This oral sex position goes by various names, but here's how to execute it: one partner lies on the bed's edge with their head just barely protruding. The top partner is directly on the bottom partner's mouth as the top partner stands over them and leans forward. You can do this while facing your partner's body or face, but for a sexy perspective and the opportunity to appease them, you might want to access the rest of their body. Since it is not very neck-friendly, this may not be the ideal blowjob position for the receiving partner, but you can easily make it one if the top partner lowers the penis into their partner's mouth. Alternatively, if the bottom partner has a penis as well, the top partner can suck them off simultaneously, converting the position to 69.
Relaxed Face-Sitting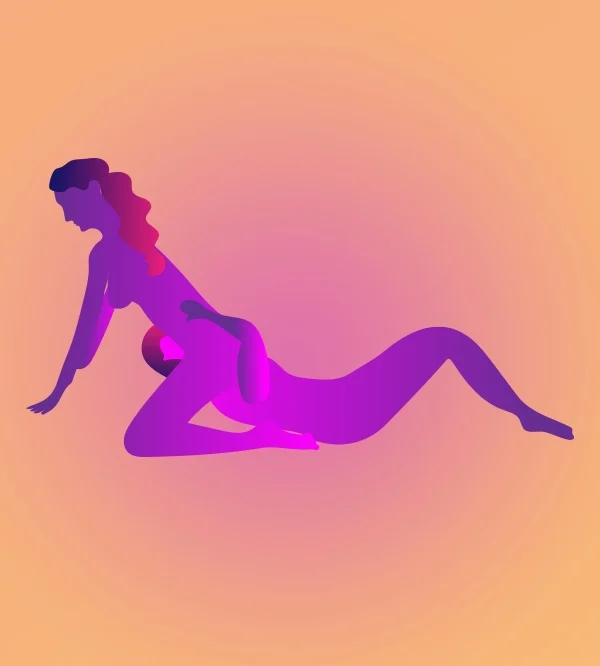 'Sit on my face' doesn't really sound convenient. But this relaxed way of doing the job makes things seem a little more understated. Have the person doing oral sex lie flat on their back. Then, have the receiver mount their partner's face. Here's where the relaxation kicks in; the receiving partner should lean forward so they're on all fours, resting on their hands or elbows, rather than sitting erect and looking down. This provides the best pressure and lessens some of the discomfort brought on by the traditional face-sit. The receiving partner can also move forward and backwards as a result, giving them more control over their enjoyment. This position is entertaining and seductive, because it allows the receiver to interact more actively by grinding and moving their hips. Additionally, it fosters a sense of dominance and submission, which may be extremely sexy.
Go Doggy
Getting on all fours is a great way to enjoy oral sex. This is a respectable oral sex position that is possible for penis-owners, but probably more enjoyable for vulvas or ass-eating due to easier access, whether you raise your butt to reach doggy style, or you support yourself on your hands and knees. In order to have a more intense tease as the recipient, you can stretch your legs out to allow your partner's mouth to enter more fully. Once you are in this position, the other person kneels behind you and uses their lips or sex toys to stimulate your genital area.
The Kivin Method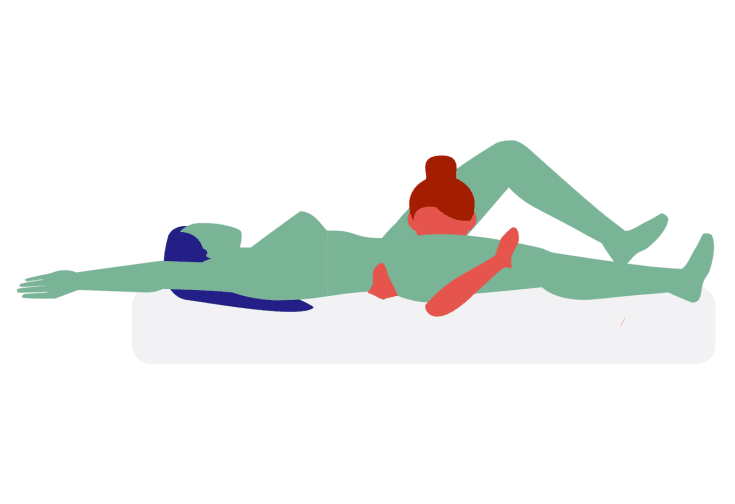 The Kivin method gives the standard oral sex position a sideways twist, while still producing blowjobs and cunnilingus. In this move, the provider lies parallel to their partner's body while the recipient rests on their back. The recipient can put their leg over the giver's neck as they lick or suckle their partner's genitalia, which further opens the legs and heightens clitoral sensation.
More on sex? Read these: