Pop culture fads come and go, but one that has endured is the Korean wave craze, which has swept the globe! While many appreciate K-pop and its extensive discography, others prefer Korean skincare to obtain that coveted Korean glow.
NUTOX, Malaysia's premier anti-aging skincare brand, has combined the best of both worlds by launching its newest skincare collection, NUTOX Renewing Treatment, with a K-pop-inspired themed campaign to assist Malaysians in achieving hydrated, glowing skin!
The NUTOX Get-Set, Glow campaign begins with a personalised K-pop-inspired music video of the same name, which takes you on a journey to achieve that instant, long-lasting glow; while highlighting the two stars of their Renewing Treatment range – the NUTOX Renewing Treatment Moisturising Essence and Ampoule.
Achieve Instant Radiance, 72 Hours Hydration
The NUTOX Renewing Treatment has been carefully developed to increase moisture and luminosity, giving you an instant, long-lasting glow and confidence without the need for a lengthy skincare regimen.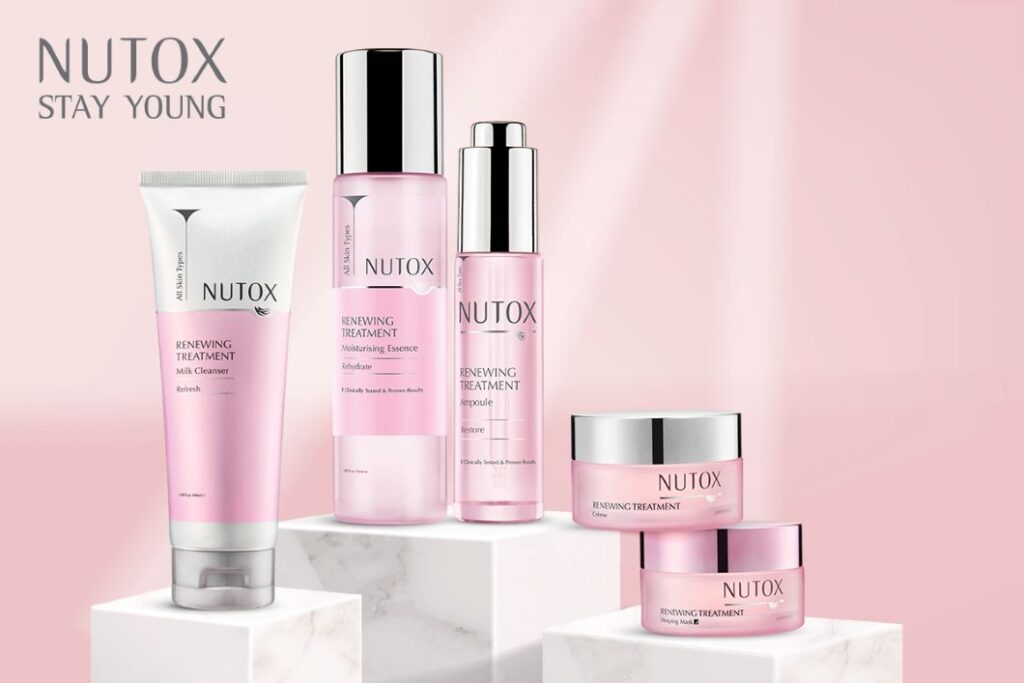 Its Renewing Treatment Moisturising Essence and Ampoule contain active ingredients such as Actistem Gold Nest (Bird's Nest Collagen), Caviar Lime (AHA), Betaine, and Niacinamide, all of which have been shown to enhance skin texture, increase hydration, and stimulate skin renewal. The collection also includes technologies designed to gently exfoliate, repair degraded skin, and brighten the face.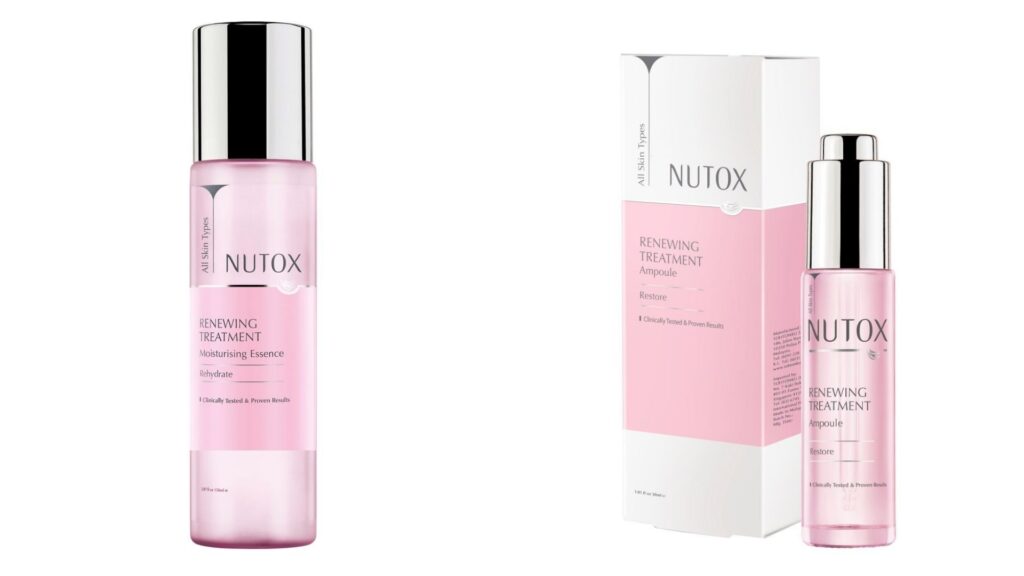 The Renewing Treatment Moisturising Essence is made up of moisture-rich compounds that permeate fast and deeply, to deliver rapid and long-lasting hydration for up to 72 hours; while the Renewing Treatment Ampoule boosts active ingredient absorption. It restores skin's natural young glow with only one application, revealing immediately beautiful skin.
Ready, Get Set, And Win
NUTOX is running their campaign at The Get-Set, Glow pop-up store at Mid Valley Megamall Kuala Lumpur till 15th of May, to let Malaysians learn more about obtaining the healthy glow of their fantasies.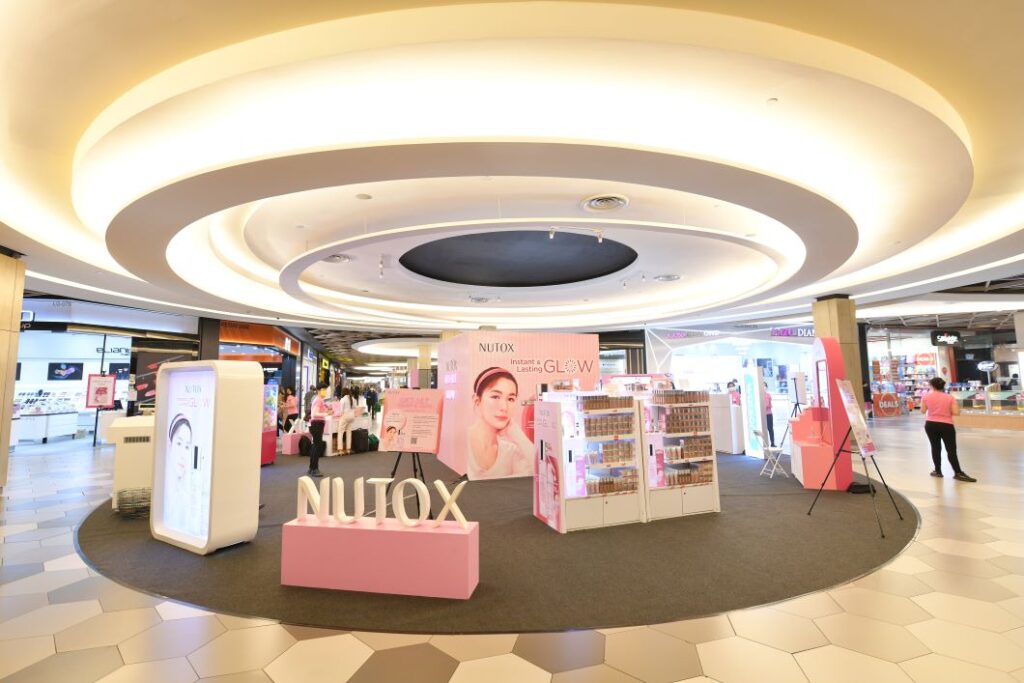 Customers will be able to have a skin test, see product demos, and take photos in NUTOX's exclusive photo booth, among other things. Furthermore, NUTOX has joined with Watsons to offer consumers a unique reward at their Mid Valley pop-up booth. Customers who spend a minimum of RM100, RM180, or RM250 on NUTOX products until the 15th of May will qualify to win gifts containing the whole Renewing Treatment collection!
Any RM50 purchase of NUTOX products will give you a free cosmetic pouch, NUTOX tote bag, nano mist sprayer, and a NUTOX Bath Towel; while any NUTOX product will get you free Korean snacks, and on weekends between 12-4pm, you can even get a free Korean-style makeup and hairstyling touch-up by a professional!
NUTOX pop-ups will also spring up at the Queens Bay Mall in Penang (2-6 June 2022) and the IOI City Mall in Putrajaya (22-26 June 2022).
Get the skin you've always dreamed of with NUTOX's Renewing Treatment collection, available on Shopee, Lazada, and in-store at Watsons, Guardian, and AEON Wellness!
More on skincare? Read these:
I Kid You Nuts! Innisfree Launches Peanuts Collection & Reintroduces Green Tea Seed Serum!
About-Face: High-Tech Facial Treatments That Reverse Damage And Achieve Glowing Skin