If this is how you eat p*$$y…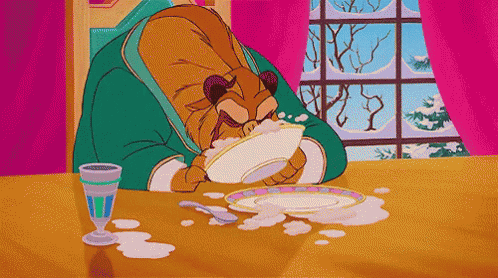 …then I can only imagine the amount of girls you've tormented with that hopeless skill of yours. But no need to worry. Today, we're going to walk you through the art of cunnilingus, with a step-by-step guide on how to eat your girlfriend's vagina like a pro.
Yes, there are steps to it – you don't just attack a girl down there. Like I've mentioned in previous articles, it may be easy to turn her on, but getting her to cum is another skill you have to master. A woman sometimes tends to have orgasms through means other than straight-on penetrative sex – like p*$$y eating, breast stimulation, fingering, etc. It's not always the penetration that helps her reach her high.
So, if you're a noob in the p*$$y-eating department, sit down and educate yourself on how to properly dine at the Y.
1. Rinse That Nasty Mouth 
Before you bring your mouth anywhere near a girl's private areas, do us all a favour and please rinse your mouth with mouthwash. And, it would be lovely if you could spend a few minutes flossing your teeth. Imagine eating her out, and bits of that chicken you had for dinner start showing up.
YUCK! Anyways, you may ask – eating p*$$y is only going to get the whole situation nasty, so why waste time rinsing? If you think rinsing your mouth is meant for YOUR cleanliness, no sweetheart – it is for HER wellbeing and hygiene.
2. Kiss Your Way Down There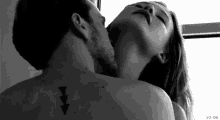 When you say let's get down to business, don't take it too seriously. A woman needs to be super turned on in order for you to get some vajayjay in your mouth. So, foreplay is very important in this case. Kiss your way down there slowly and seductively.
Start with her neck, find her sweet spot. Give her a few hickeys and love bites. Move on from the neck to the centre of her breasts. Play with her breasts and nipples, and then once you hear slow moans and deep breaths exhaling from her mouth, you have your cue right there.
Start kissing her stomach, make circles on her belly with your tongue and finally, when you see her legs start opening up – that's her way of letting you know that it's time you do your job.
3. Remove Her Undies In A Sexy Manner 
Don't just yank it down, it ain't a gift box. Well, actually, you know what – it's a treat that needs to be slowly and gently unwrapped. Where's the fun when you're overeager? You have all night (or day) to devour her, so take your time teasing that bish – especially when you're taking off her undies.
A tip to make her go wild is to gently plant kisses on her vulva through the outside of her panties. It's almost like giving her a heads up. But don't give her what she wants just yet. Women reach ultimate orgasm when there's more teasing and lingering around before getting to the point.
Plus, isn't it fun to see her impatient for your touch? Once, you get to unveiling the p*$$y – this is how you should strip her down. There are two ways:
You could use your mouth to tug on her undergarment and gently pull it all the way down, bit by bit.
Or, grab both sides of her panties and shimmy it down her legs slowly, while looking into her eyes.
If your eyes let her know how hungry you are for her, she'll cum right then and there.
4. Start By Stimulating The Clitoris 
On to the main course – the cunnilingus. Cunnilingus is an act of stimulating female genitals using the tongue or lips. You don't just lick it like a lollipop.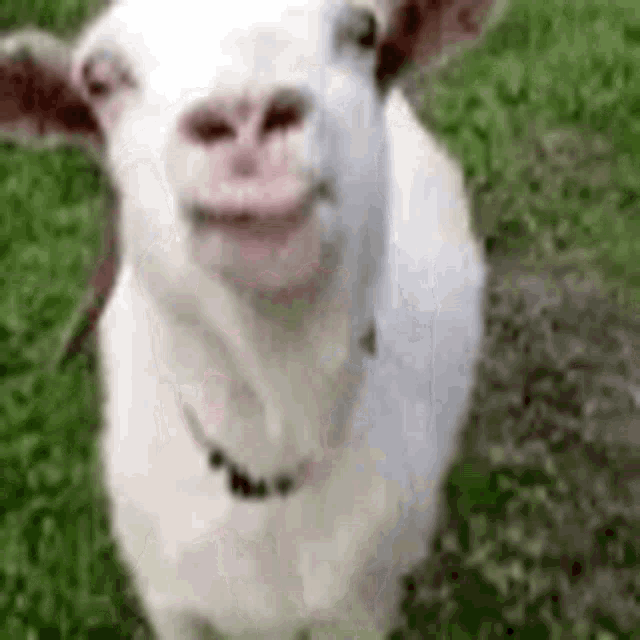 There is a certain way that makes every girl loose it. Start exercising your tongue a few days prior, cause that tongue gotta move like a gymnast.
First, just give her clitoris a few licks, while rubbing circles at the opening of her vagina. Cup your mouth over her clitoris and suck on it. Nibble on the nub of her clitoris. Every now and then, move away from the clitoris and kiss the skin surrounding the vulva, just to create more tension.
5. Make That Tongue Do Magic
Like I said, the tongue gotta move like a gymnast. Never lick her in one straight line. Draw shapes and patterns on her clitoris. Move you tongue in the most magical way. Maybe like this: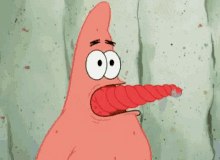 6. Lick Between The Vaginal Opening 
Although your focus should be on the clitoris, never forget the vaginal opening. Have a taste of her juice. Lick her vaginal opening and play with the soft skin around her outer labia. Suck on the skin and wet the skin with your saliva. Which is why I said – rinse your f*ckin mouth.
7. Use Your Hands To Stimulate The Rest Of Her Body 
While your tongue is at it, don't let them hands be free. Get to working, buddy. Your hands can either finger her or stimulate her nipples. This adds to the built up pleasure and she will surely get closer to releasing her sweet juices.
8. Ask Her If She Likes It 
Never forget to ask her if everything is alright. But don't bluntly throw in the "Are you okay?" while eating the sh*t out of her – that could be a turn-off. Just throw in dirty comments like "You like it, huh?" Just to make sure you're all good and she is actually enjoying it.
9. Make Eye Contact 
And, finally the most crucial part is the eye contact. You gotta let your woman know that you are going to get the job done right. So, in between intense licking and sucking, send dominant looks her way. Send her a thirsty glare that will make her legs quiver from the rapture.
And in no time, my friend, you will have your lady bursting like a broken pipe.
So, I hope this helps. Until next time, thank you for reading!
More on sex? Read these: