So a friend of mine recently had a f*ck session with a stranger – yes, she has zero stranger danger instincts. Everything went smoothly. They started with a make out sesh, smooching and smothering all over each other, and that led to various other things, before finally ending up in her bedroom. All was well, up until he started fingering her. Lo and behold, this horny ho was immediately turned off.
Did you believe that story? I was just kidding, folks. Momma ain't got no nasty friends like that. That introduction was to illustrate how incompetent some people are when it comes to doing something so basic – fingering! This is where sex education has failed us, ya'll. Anyways, just like my imaginary ho, a lot of women actually go through similar situations. And, most times, they find themselves faking moans or their orgasms. If you have short sausage fingers, you are excused. Other than that, both men and women MUST be educated on the basics of fingering.
Fingering ain't like sucking a shaft – you just put the whole thing in your mouth and stroke it up and down. The vagina needs more. So, let's educate ourselves on fingering. Whether you are learning to impress her tonight – or, dear owners of the vajayjay, if you are learning this for yourselves – here are the basic steps to orgasmic fingering.
1. Wash Your F*cking Hands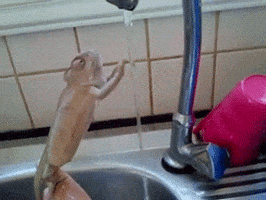 Some people are really out there fondling vaginas with unclean hands. Men and women, please remember that the vagina is sensitive and needs proper care. When the vagina comes into contact with bacteria, unwanted things could happen – like rashes, itchiness, redness and etc. So, no matter how steamy and hot the situation gets, before placing your hands down there, run to the washroom and just give your hands a good wash.
She'll be thankful and even fall in love with you for being so considerate.
2. Know Your Way Around The Vajayjay
You don't just drive about aimlessly and waste your time – you obviously need to have a destination in mind. Similarly, fingering requires you to know where your fingers are heading. Here is a basic anatomy of the vulva:
As you can see, there is the pubic mound, the inner labia, outer labia, vaginal opening and the clitoris. Yes, our vaginas are just as complicated as we are. There's a lot going on down there. But you don't have to worry about all that. The only thing you have to focus on when fingering is stimulating the clitoris and G-spot. The clitoris is the most sensitive part of the vulva. Before sticking your fingers up in there, you gotta make her wet. We'll get to that next.
3. Warm Up 
Don't just straight up bombard her p*$$y. That can be a major turn off. Kiss your way down there, caress her body, play with her boobies, find her sweet spots and give her hickeys. All these actions are such turn ons for women, and they can instantly start getting wet and needy down there.
So, when do you actually start going further? When she starts being more pushy in her actions, that's when. When she seems impatient, that's the cue letting you know that she wants things to escalate. So, if you're doing things right up until here, she will want more of you down there.
4. Lube 
Women get wet when they're turned on. The vagina becomes very moist, allowing penetration to take place. In some cases, women tend to need more lubrication. Don't worry, it doesn't necessarily mean she isn't aroused – there are so many reasons why a woman might need external sources of lubrication. For instance, menopause, stress, hormonal imbalance, dehydration and medication are some of the causes of a decrease in the vagina's natural lubrication.
So, always be ready with some sort of lube, just in case she needs it.
5. Start With The Clitoris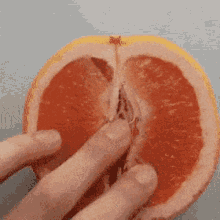 Put your focus on the clitoris and vulva. Stimulate that area by gently stroking it in a clockwise motion. Caress her labia. Play around with your speed – you may stroke it from slow to moderate and fast, and then get back to slow and moderate strokes again. Every time she is close to an orgasm, lower your speed because the fun hasn't even started yet.
Other creative ways to stimulate her is by thigh stroking and palm rubbing. Nope, not stroking her thighs – if that's what you're thinking. Thigh stroking means stimulating her clitoris using your thighs. Place her on your thighs and ask your lady to grind her hips into your thighs. The friction of the movement will stimulate her clitoris.
Palm rubbing: While stroking her clitoris with your fingers, stick your palm on her opening and gently press and wiggle around. This creates more tension and arousal down there.
6. Put That Mouth To Good Use 
Your fingers aren't the only parts of your body that can stimulate the clitoris. It's time you show what the tongue can do. Now, just like fingering, eating the vagina also has a method. First of all, your tongue has got to be extremely flexible. Like, some of ya'll be swiping your tongue on that p*$$y like a credit card.
Instead of the boring up and down tongue motion, draw different patterns on the clitoris with your tongue. Try swirling, sucking on the nub of the clitoris, GENTLY nibbling on the nub, wiggling your tongue over the clitoris – there are so many ways to make her moan out loud with just a mere tongue movement.
While your mouth is doing its job, your fingers mustn't rest. Use your middle middle and index finger to gently stroke the opening on the vagina. Do not enter just yet, this is to tease her and let her know what's next. Draw circles around the opening and stroke the labia.
8. Insertion 
Now, it's show time. Bring out those mighty fingers and get the job done right. Usually, fingering can be done with your middle and ring finger combined. Once the vaginal opening is extremely moist and slippery, insert both fingers in (maybe one for beginners), and start rubbing your fingers against the front wall of the vagina. The movement of your fingers should be pulling towards you, in a "come hither" motion.
Once you're in, feel for the tissue that is spongy and firm. if you have reached the right spot, press your fingers towards her pubic bone and repeat the "come hither" finger movement. Add pressure and speed, alternate between slow and fast movements – and there ya have it, you're fingering her in the right way. Well, if she is moaning in disbelief, then yes you are doing a good job!
9. More Fingers? 
At this point, some women may already be on their way to cumfest. However, some may ask for more. In which case, you can introduce more fingers into her vajayjay till she feels fuller. Best case scenario – you may even put all your fingers in and use your thumb to play with her clitoris while fingering her.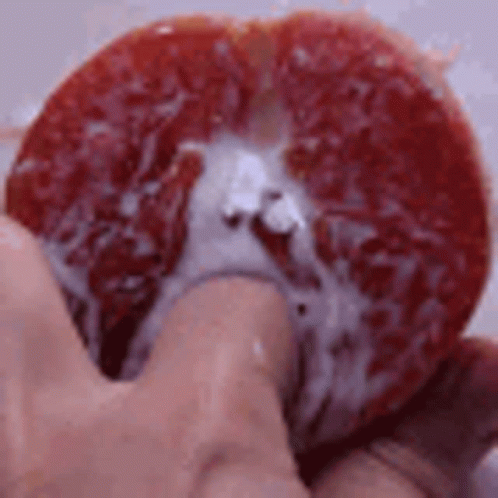 Be careful though! If you see that toe-curling and her eyes rolling to the back of her head – stand back, cause she may squirt on your face. If you ever make a woman squirt with just your fingering technique, your fingers should be crowned.
That's it – you're all set! See ya later – and have a squirt-tastic time tonight!
More on sex? Read these:
https://lipstiq.com/sex/205954/euphemisms-for-sex-youve-probably-never-heard-of/
https://lipstiq.com/sex/205939/the-sex-bucket-list-we-should-all-have/