I'm pretty sure we've all watched Fifty Shades of Grey. So we know that a few sex toys here and there, sexy role playing and a blindfold can turn your 'meh' into a 'wow' experience. But how do you use blindfolds without strangling yourself?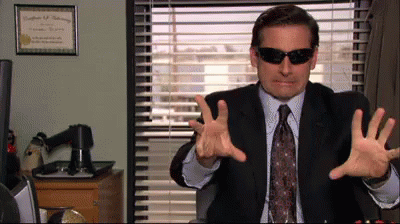 To be honest, there isn't much left in the bedroom to liven up your sex life after the novelty of various sex positions and role-playing wears off. But have you thought of closing your eyes and relishing the excitement of what comes next? The simplest, yet one of the most pleasurable, methods to boost your sex game is definitely  using blindfolds. It may not work for everyone, and some might think of it as a weird thing to do, but trying out something new to spice up your sex life is actually a good thing.
Curious to see what you can do with a blindfold? Read on!
Blindfold Outside The Bedroom
While blindfolding your lover in your typical bedroom is exhilarating, doing so in a place you both aren't very familiar with might make you both feel aroused for an extended period of time. Being unsure about where to sit or stand leaves you vulnerable to your spouse, who will find creative ways to make you feel good in ways you can't foresee. Plus, that's where the fun begins!
Feed Your Partner Blindfolded
Delight them with the sourness of a lemon, the bitterness of dark chocolate, or the sweetness of a strawberry (no judgment on that). Whatever food you choose, know that incorporating food into your sex life opens you up to new sensory experiences – in addition to tasting and enjoying the varied flavours. Instead of just feeding, you can try playing 'guess the food' in a flirtatious way. Just be sure not to stick the food elsewhere besides the mouth.
Blindfold And Masturbate
You can sometimes let your guard down by covering your eyes. Hence, you can try blindfolding each other and touching yourselves if one (or both of you) is a bit shy. Or perhaps, you can each watch while the other wears a blindfold and masturbates. The goal is to enjoy the moment while exploring your own bodies without feeling self-conscious. Additionally, concentrating solely on hearing each other might be more enticing.
Blindfold And Go Down
You've probably seen this coming, and with good reason. The party with the blindfold may just relax and take it all in. Beginning gently and descending, allowing the anticipation to grow, the enjoyable element is that the blindfolded person won't know when or what to anticipate. So, it's SURPRISE MF!
Blindfold And Ice
These two work well together, especially on a hot day, since they will both make your companion feel fantastic and pique their desire for sexual activity. Keep in mind that dragging the ice could get painful. Instead, you can delicately contact different parts of the skin with ice, which makes for much better play. Here's what I would suggest: put ice cubes in your mouth and gently kiss your partner anywhere. This would stimulate your partner and save your fingers from ice burns. If cold stuff isn't your thing, you can try something warm, like water droplets or chocolate fudge. Just be sure it's not too hot.
Use As A Restraint
Want it more extreme, but you've got no tools? Blindfold to the rescue! Blindfolds can serve as restraints for your wrists or your ankles, depending on the design. If all parties are on board with this idea, it's a fun way to introduce a bit of restraint to your sex life. You don't have to do it all the way through. After a few moments of restraint, you can switch the blindfold to your eyes. Do you need a safe word? Well, blindfolds aren't really a BDSM thing, but if you want to feel more comfortable, you can pick a safe word to alert your partner.
Use As A 'Feather'
Using feathers on the body can be very arousing. And something close to a feather would be a blindfold. If your blindfold is silky, you can still rub it over your partner's body, even if it is probably not strong enough to serve as a whip. You might discover that utilizing a longer piece of fabric makes this work best. In either case, imagine it as a feather you're using to gently tickle your spouse.
Blindfold Sex Positions
Blindfold sex is unquestionably fantastic. But experimenting with certain sex position with blindfolds can really offer you the complete sensory experience. Here are 3 positions to try out.
The Private Dancer
For this position, the man sits on the edge of a bed or chair while blindfolded. The woman faces away from him and sits in his lap. On the upstroke, she leans into him. On the downstroke, she leans away from him for the deepest penetration. This position gives the female complete control. If her partner isn't accustomed to this role, then blindfolding makes it easier.
The Rock 'n' Roll
This position requires both parties to wear a blindfold. The man then sits with his legs extended straight in front of him against the headboard, while the female sits on his lap with her feet on the side of his hips. All she has to do is rock back and forth as he pulls her hips towards his. This posture is ideal with blindfolds on, since it requires minimal movement. Although simple, this posture is intimate as it is a face to face thing and requires both parties to sense the rhythm to stay in sync.
X Marks The Spot
Have one partner lie on the bed with a blindfold on. For a few minutes, the other partner licks and kisses their body. Once the blindfolded person is aroused, tie their hands and feet to the bed. Switch between penetration and oral, and spice things up with props like feather ticklers, sex toys, ice, and other sensation-producing materials. However, just keep an eye on how your partner responds to being restrained, as some people dislike the thought of being controlled.
More on sex? Read these: