Coach has launched Coach on The Move, and is going on TOUR! Going to four major cities across Malaysia, it's a tailored experience and they're stopping at some of the country's most recognised holiday locations throughout December. The life-sized Rexy inflatable piece is inspired by "Feel the Wonder," the house's holiday messaging that captures the season's joyful, child-like sense of wonder. Rexy, the house's fearless mascot since 2016, will be seen in three different holiday designs in Malaysia, Singapore, and Thailand.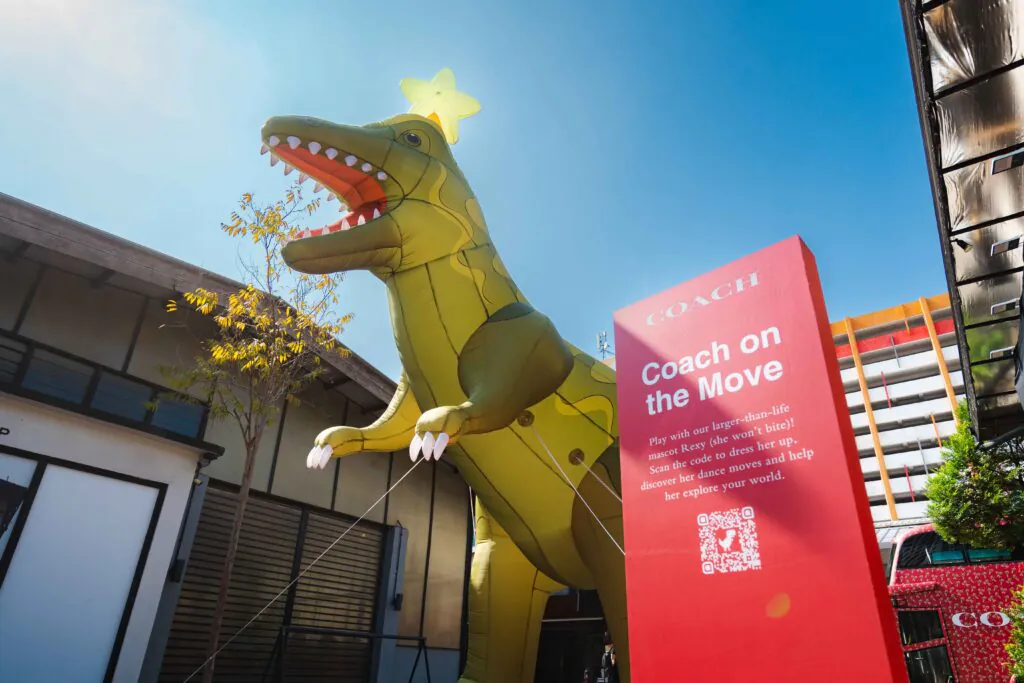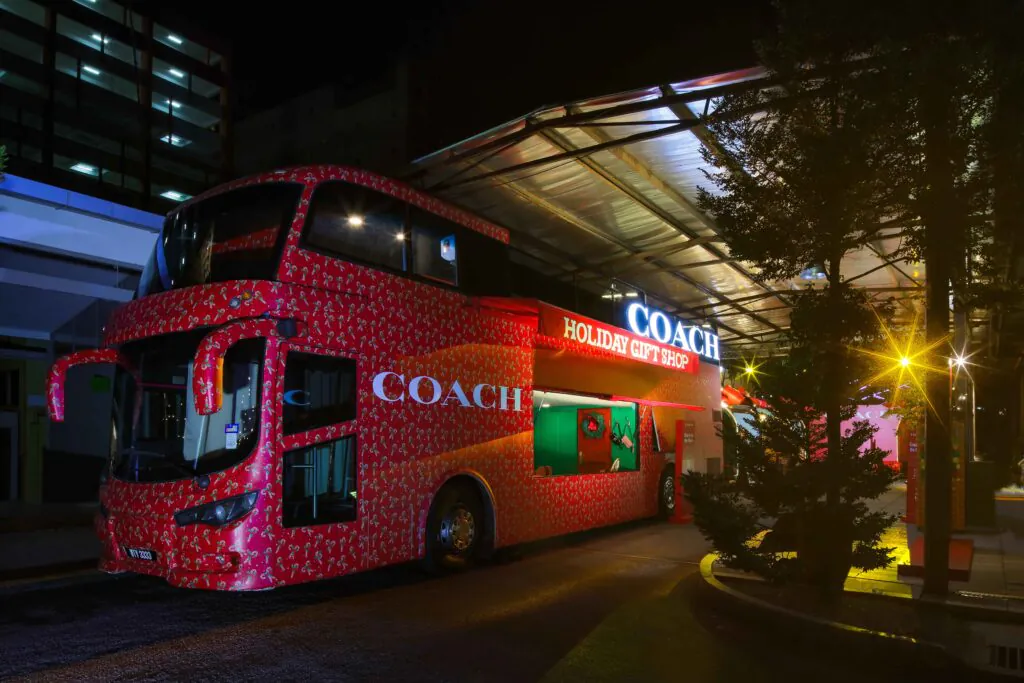 Coach on the Move began with a blast, debuting on December 2nd at APW Bangsar Kuala Lumpur before moving on to Johor, Penang, and Putrajaya. Guests were able to see a life-sized Rexy and a double-decker bus decked out in joyous Coach Christmas décor, as well as other fun-filled activations like several photo places and outdoor lounges. Visitors can board the bus and enter a whimsical, playground-inspired experience, as well as interact with Coach's playful and fun decorations on both levels.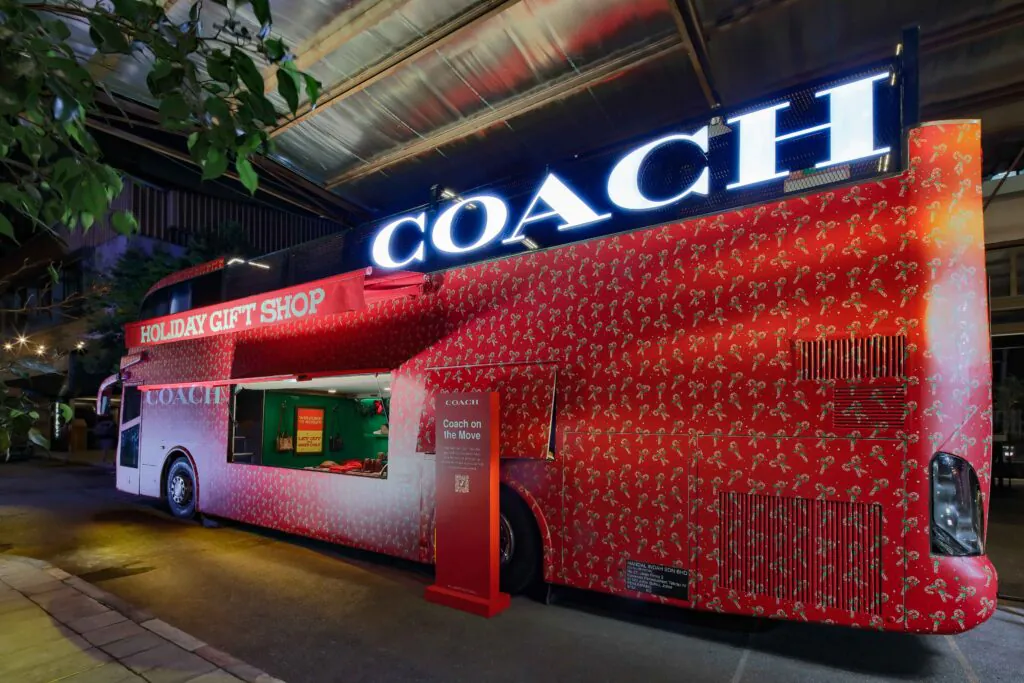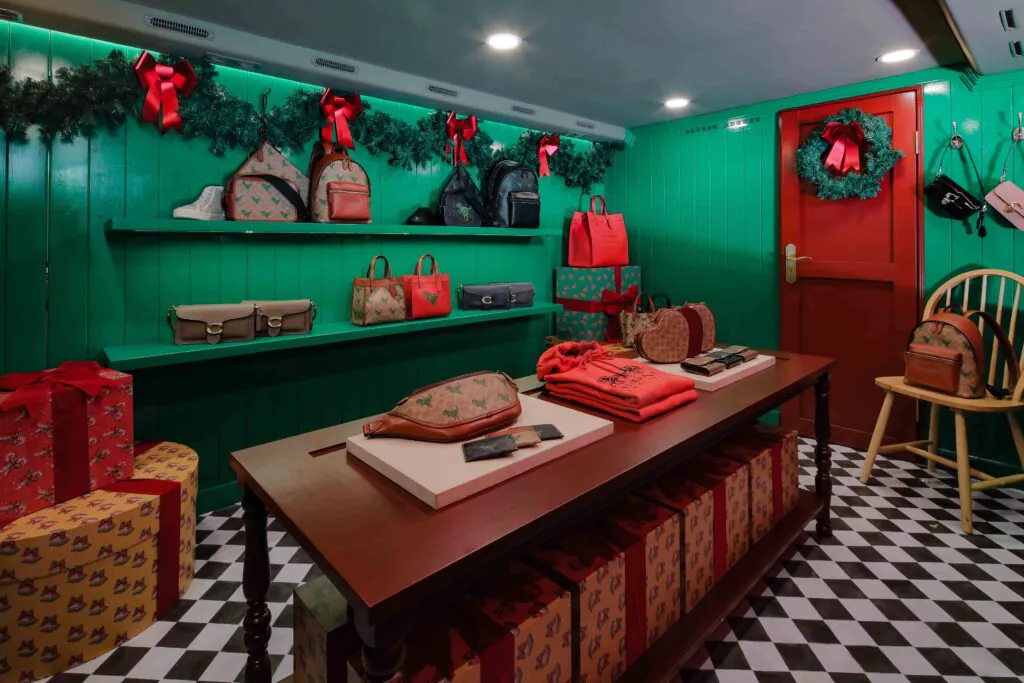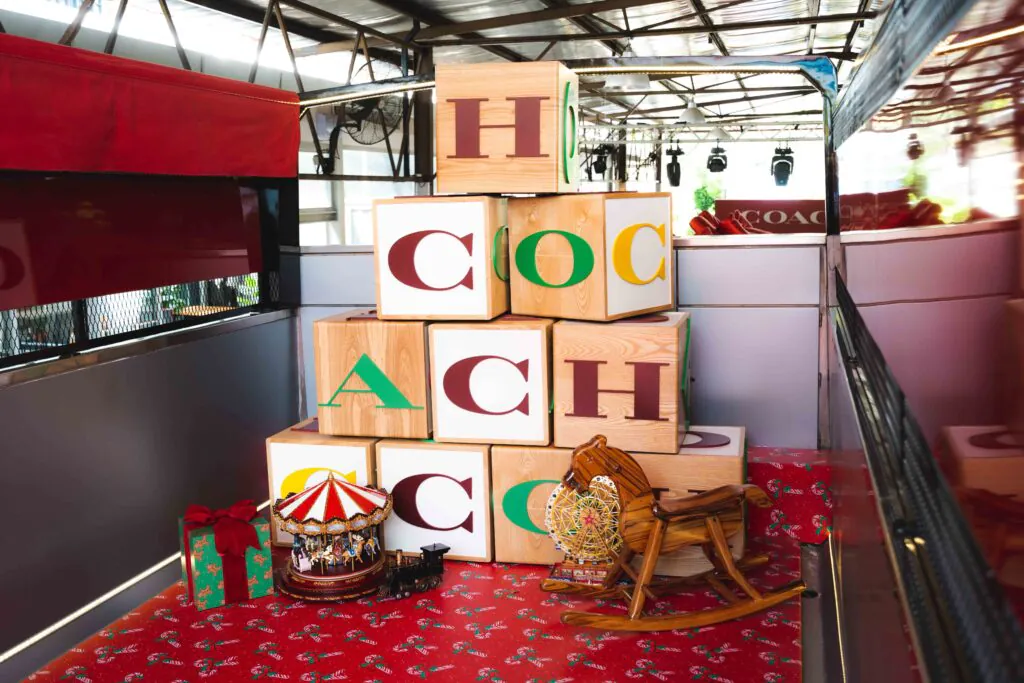 This Holiday season, Coach on The Move will also have a holiday coffee station by Gigi Coffee, an activity with Rexy figurine acrylic painting, and a skincare booth by Chuck's! Visitors may find a bespoke holiday coffee menu inspired by Coach's festive enchantment sold only at the booth by Gigi Coffee for a limited time.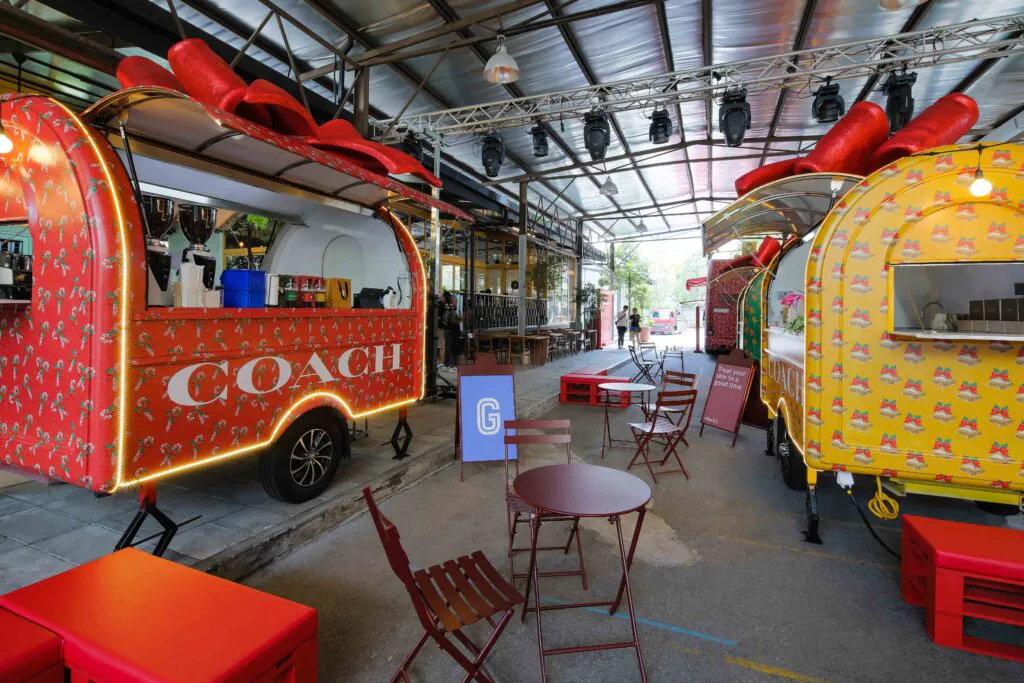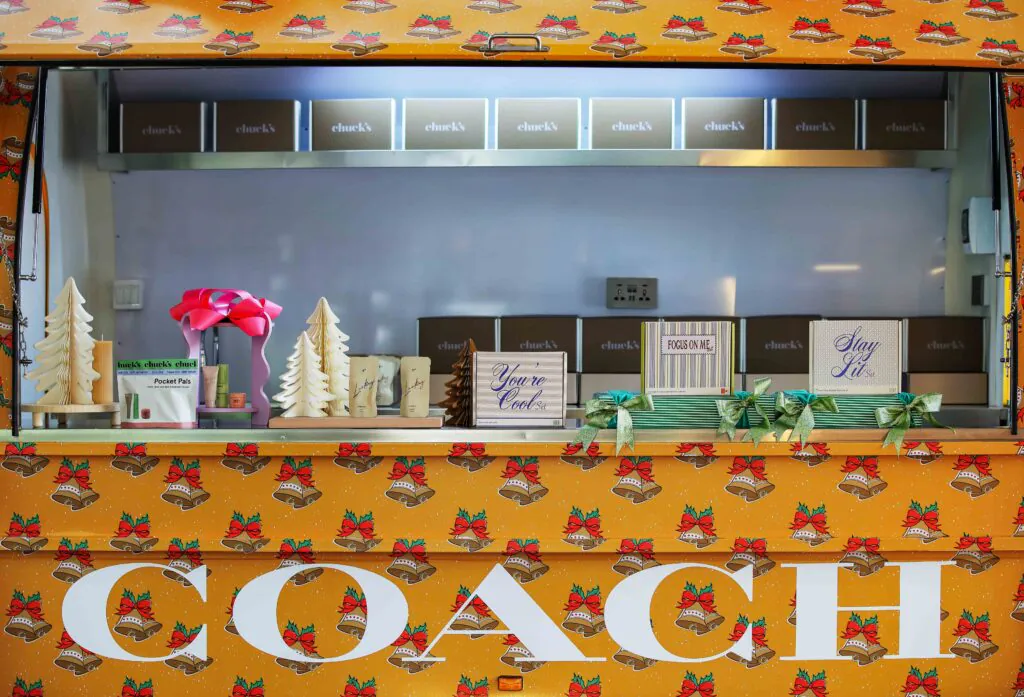 Visitors to Coach on The Move can also participate in a digital Augmented Reality (AR) Rexy experience by scanning a QR code provided at the venue. The QR code will take you to Rexy's "playground" and users can dress her up,  discover her dance moves, and help her explore the physical space.
Lipstiq joined the party last week at APW Bangsar and got to experience the whimsical experience at Coach on the Move, and let's just say it was an event that you do NOT wanna miss out on! Aside from the amazing installments and vendors, we also got to dance to Jovynn's fire remixes, ALYPH & Joe Flizzow's invigorating performance, and partied the HOUSE DOWN to Blink's DJ set.
We were also treated to plenty of food and drinks at the event, so we were energized throughout the night and got to fully enjoy all that Coach has to offer. So what are ya waiting for? Go join the fun! Here are all the deets to their special holiday experience:
The Coach on The Move holiday experience will stop at the following locations:
Kuala Lumpur: APW Bangsar from Friday to Sunday, December 2nd to 4th
Johor: Johor Premium Outlets from Friday to Sunday, December 9th to 11th
Penang: Hin Bus Depot from Friday to Sunday, December 16th to 18th
Putrajaya: IOI City Mall Putrajaya from Friday to Sunday, December 23rd to 25th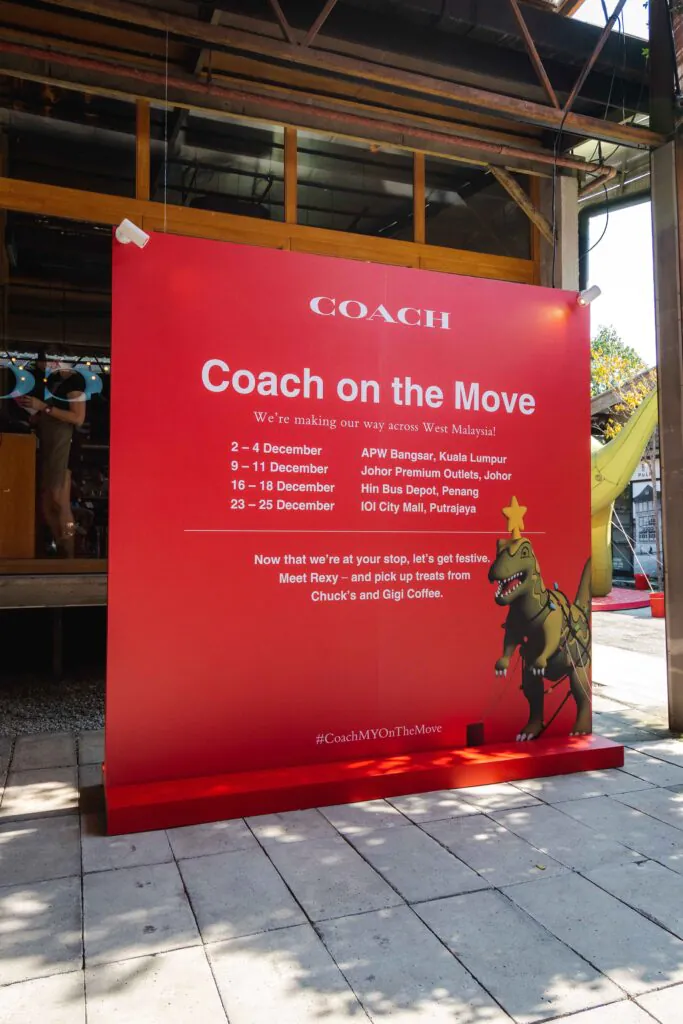 Visitors are also invited to visit their nearest Coach store or browse through the website to discover the house's winter collection, including the iconic Tabby and Rogue bags, holiday party bags, and a special collection featuring Rexy.
For Coach on The Move's locations, programmes, and performances, click HERE.
More on events? Read: