We're just one day away from December and everyone's on and about Christmas, including Kuala Lumpur's most famous mall, Pavilion! And this year, Pavilion Kuala Lumpur has something magical in store for shoppers!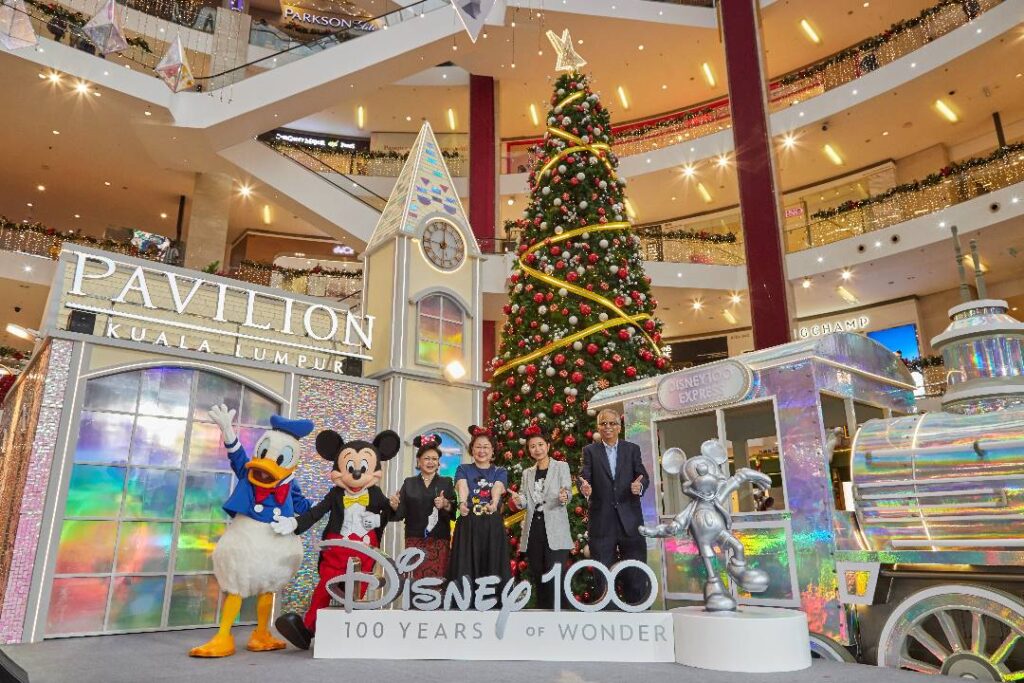 As The Walt Disney Company celebrates its 100th anniversary, shoppers at Pavilion Kuala Lumpur will be the first in Southeast Asia to experience 'Disney 100 Years of Wonder'. The mall's Centre Court will transform into an enchanting village of 'Season of Wonder' from now until 26 December 2022.
Following the success of its 'A Starry Christmas' Star Wars holiday extravaganza, held in conjunction with the release of Star Wars: The Rise of Skywalker, Pavilion KL is pleased to kick off a year-long celebration of Disney100. The festivities include Parkson's 'Disney 100 Years of Wonder' retail pop-up at the Centre Court, where shoppers will be treated to an exclusive first look at Disney100 merchandise. In addition, shopDisney.asia, The Walt Disney Company Southeast Asia's flagship e-commerce destination, will also curate a special pop-up for the first time.
Along with a showcase of Disney collectibles and merchandise, 12 Limited Edition Doll designs, including Jasmine, Snow White, Tiana and more will be featured. As an additional surprise, children might also get a chance to meet some very special Disney friends, including Mickey Mouse and Donald Duck.
Shoppers can hop aboard the Disney100 Express, a life-size train installation to embark on a wondrous experience featuring Disney, Pixar, Marvel and Star Wars films and animations. Travel through the ages in each carriage – from Mickey Mouse's first appearance in Steamboat Willie released in 1928, to Snow White and the Seven Dwarfs, Disney's first feature-length animated film. Friends and families can also come together to celebrate their love of The Walt Disney Company's entertainment with The Many Adventures of Winnie the Pooh, sing "Hakuna Matata" with the motion picture The Lion King, or imagine getting transported to a galaxy far, far away with Star Wars and The Mandalorian series. In one carriage, fans can fall into the fantasy world of Alice in Wonderland to sing The Unbirthday Song, which comes fully furnished with shop Disney.asia's Mad Tea Party themed dining and drinkware. While in another, set off on an adventure To Infinity and Beyond inside the Toy Story carriage designed as Andy's room decked out with all of Andy's replica toys.
At the main entrance, shoppers can also admire the Chanel No. 5 Holiday campaign, one of seven magnificent installations around the world, featuring a spectacular culmination of gorgeous design and interactive elements for shoppers to enjoy. Santa Claus will also be dropping in for kids to share their wishes.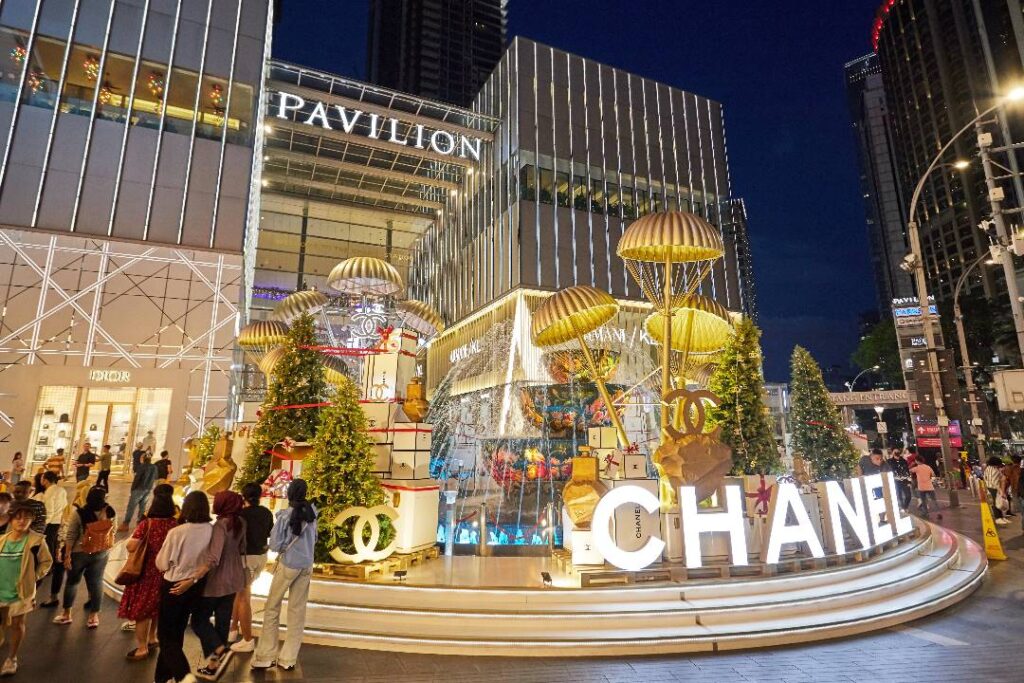 You'll experience fantastic shopping, entertainment, and dining at Pavilion Kuala Lumpur with the opening of several new brands, such as coffee houses HWC Coffee and Kenangan Coffee and the revamped Sacoor Brothers store; and can catch the latest flicks, such as Disney's upcoming film Avatar: The Way of Water at Dadi Cinema on December 15.
Pavilion Privileges Members can pick up complimentary Dadi Cinema movie passes when they spend RM300 and above (RM500 and above for non-members) in a single receipt, while shoppers spending RM800 and above (RM1,500 and above for non-members) can redeem premium Dadi Cinema Star+Passes. Maybank cardholders who spend RM1,000 and above can walk away with a Disney Double Wall Glass and Stirrer, while those spending RM2,000 and above can take home a Disney Leather Tote Bag.
For more on 'Season of Wonder' activities and promotions, visit pavilion-kl.com or check for real-time updates via Facebook, Instagram; or contact Pavilion KL's Concierge at 03 2118 8833.
More on festivities? Read: