France's No.1 premium wheat beer, 1664 Blanc – and its raspberry variant, 1664 Rosé – is fascinating consumers with the playful elegance of its 'Art With a Twist' artist edition cans, charmingly designed by French artist, Michaël Cailloux.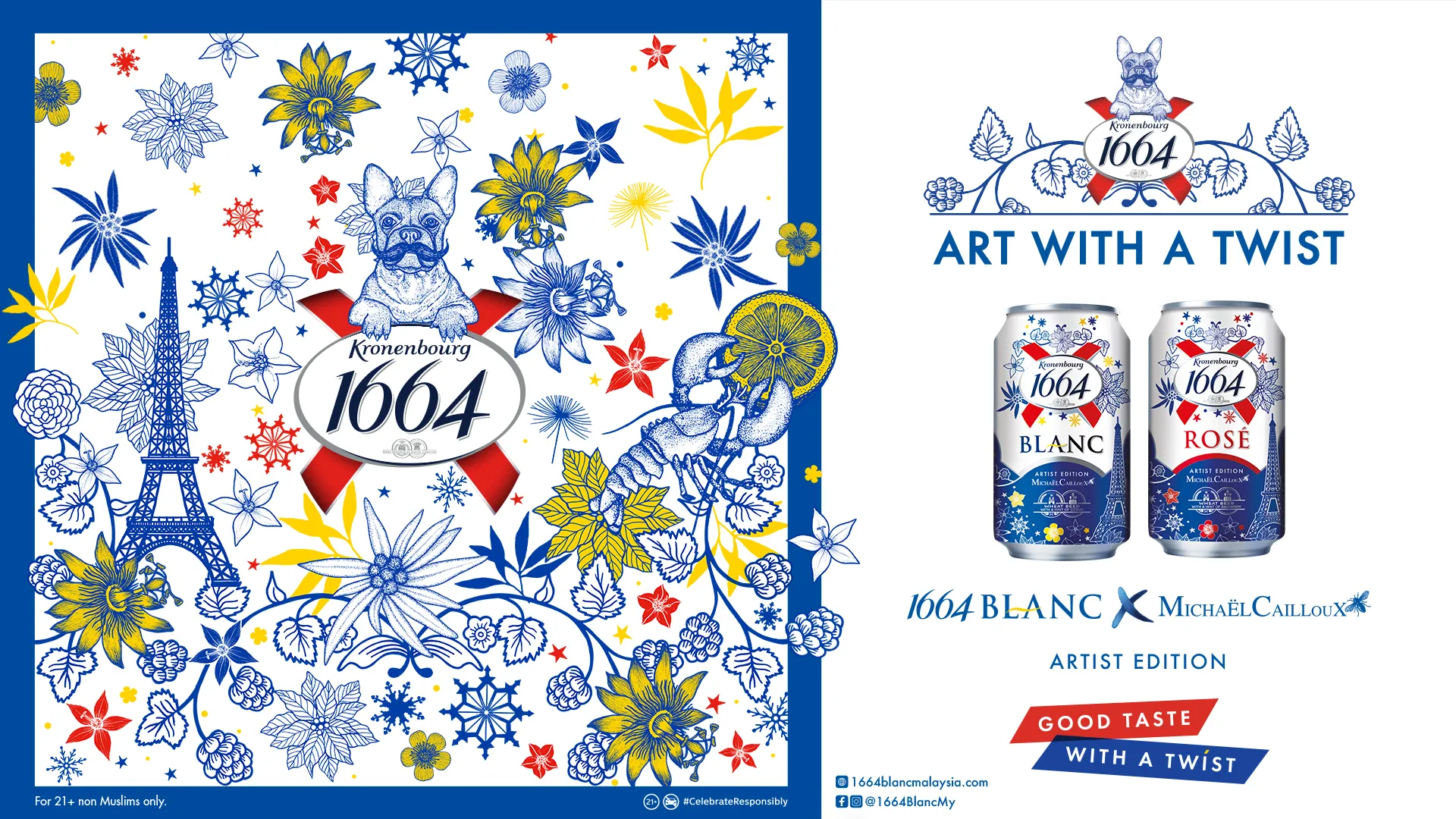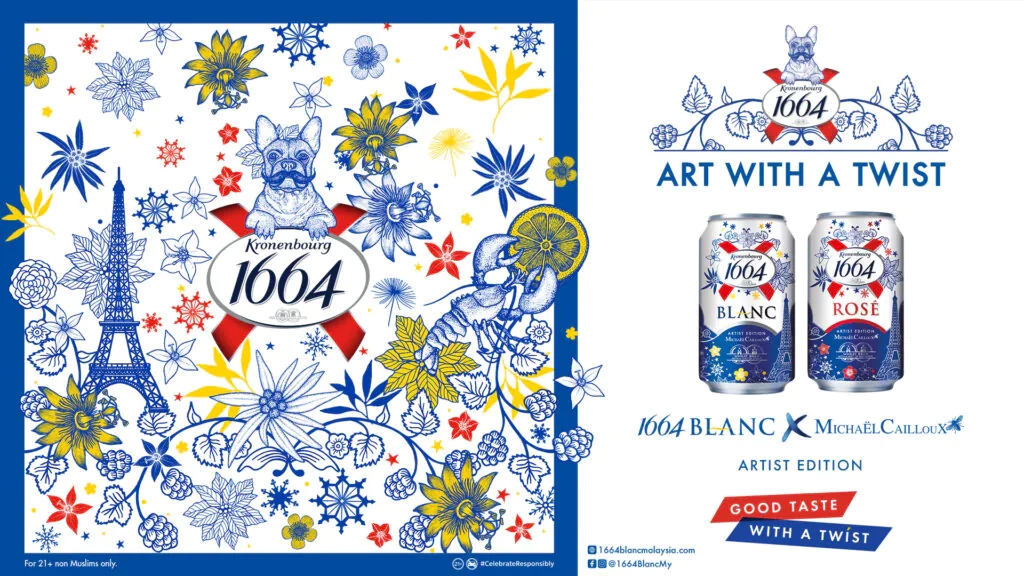 Building on the encouraging response of the 'Bon Appétit-Lah' campaign, which highlighted French-Malaysian fusion cuisine "with a twist", the Art With a Twist campaign is an elegant interpretation of art that elevates the French lifestyle, while adding simple, aesthetic pleasure to simple occasions here in Malaysia.
The artist edition 1664 Blanc and 1664 Rosé cans – inspired by nature and colours – explore art nouveau naturalism, depicting a surrealist Parisian garden where the French bulldog wanders in and where the flowers are in full bloom. Truly a whimsical masterpiece, the art illustrations around each can and its packaging transports consumers on a blissful journey of playful elegance and discovery.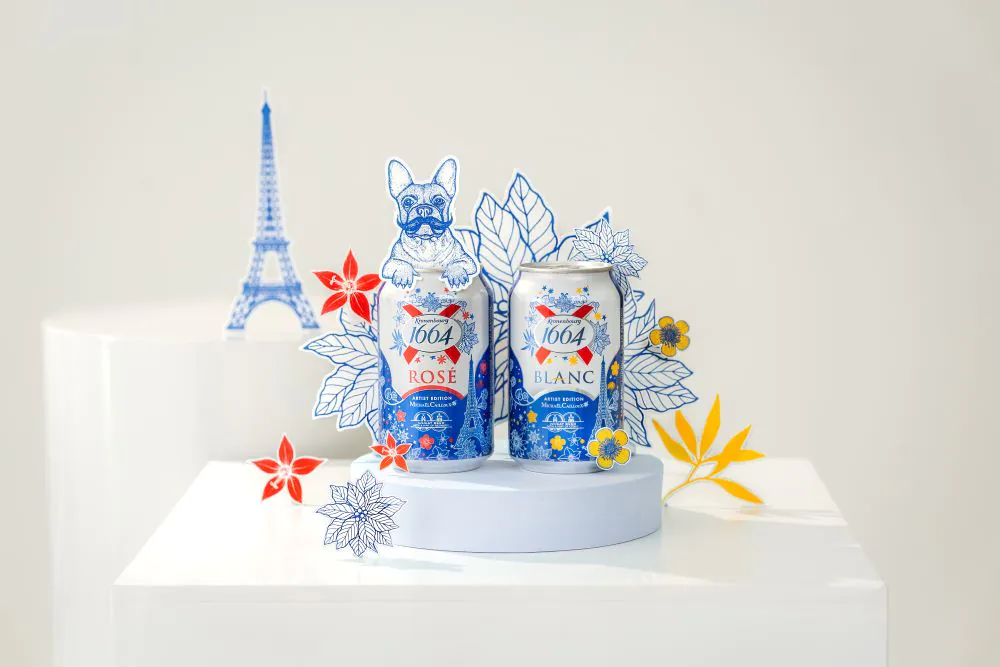 Running from now until November; 1664 Blanc's Art With a Twist looks to deliver an array of artistic pleasures – from artist edition cans to artist edition merchandise – that will kick-off year-end festivities. To reward consumers who join in the celebration of art, a host of exclusive merchandise await lucky winners.
To take home the limited-edition artist edition collectible can set of either 1664 Blanc or 1664 Rosé, consumers merely need to purchase three full pints, six half pints or one bucket of either variant of 1664 Blanc, at their favourite pub. Alternatively, fans can also get two sets of the artist edition collectibles with any purchase of 1664 Blanc beer tower.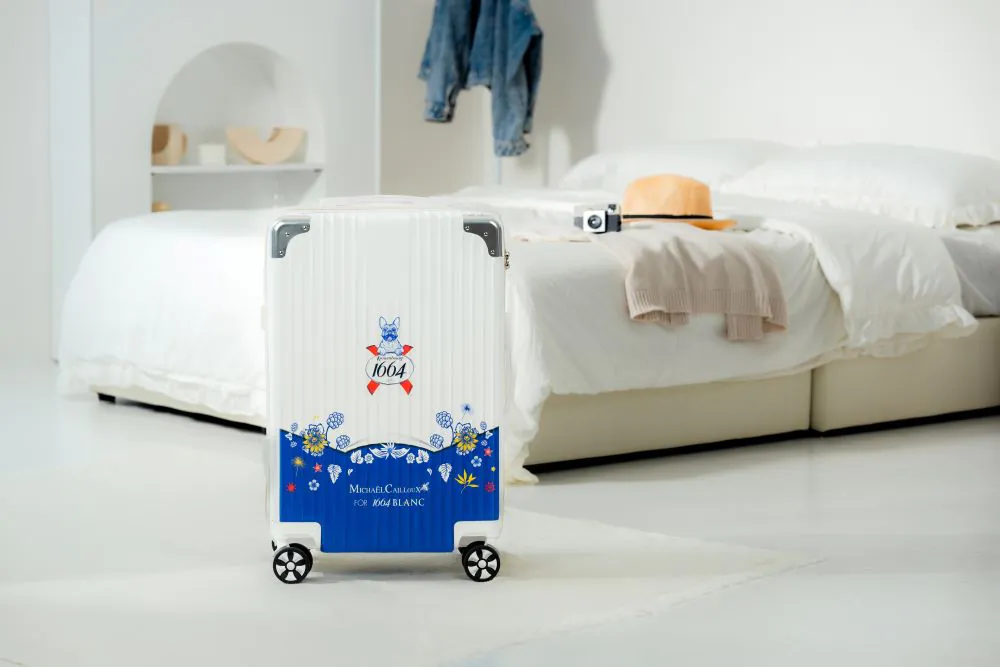 For those who are feeling extra lucky, purchase either a can or bottle of 1664 Blanc or 1664 Rosé at participating convenience stores – and they might just bag themselves an exclusive artist edition 20" trolley bag.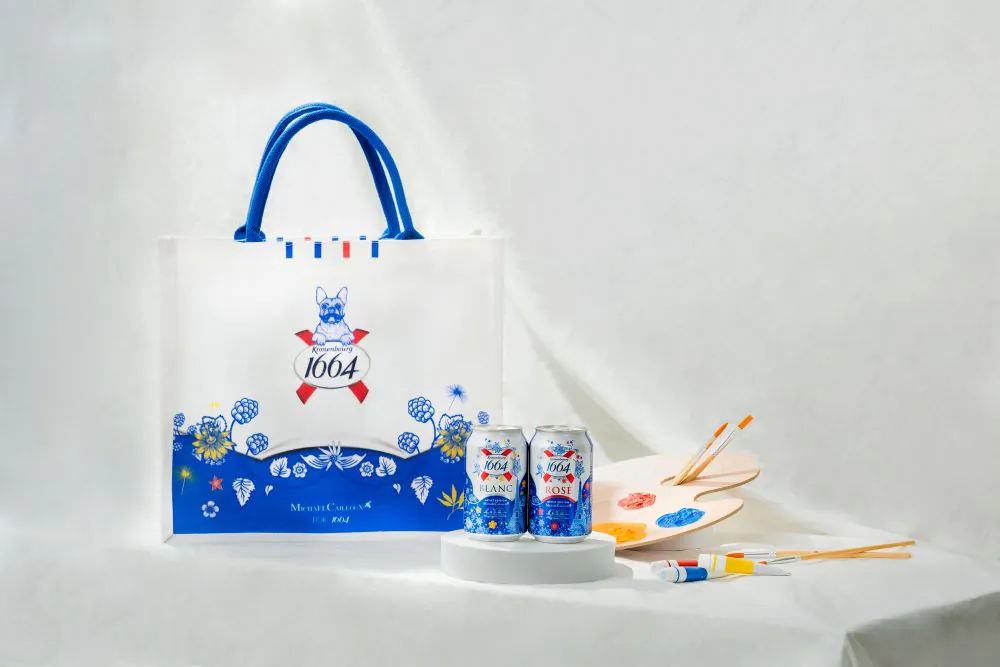 At super-hypermarkets and official Carlsberg online stores, an artist edition canvas tote bag awaits those who purchase any two four-can pack of 1664 Blanc or 1664 Rosé (while stocks last). An e-commerce exclusive artist edition pack set, consisting of 1664 Blanc and 1664 Rosé, is also available solely on e-commerce sites, namely Shopee, Shopee Supermarket, Potboy, and Pandamart.
Visit 1664 Blanc's Facebook and Instagram pages, or its website for more details
More on Carlsberg? Read these:
Lip-Smacking: Lipstiq's Review Of Carlsberg's ExBEERience At Saujana Hotel
Say No To Drink-Driving: Let's Celebrate Responsibly With Carlsberg Malaysia While Dining Out And Drinking