Breakfast is never going to be the same again, because the most important meal of the day is about to get an upgrade!
OATSIDE oat milk has been revolutionising the way we drink milk – and Malaysians can now experience the plant-based beverage as an all-new breakfast menu item at specially-curated cafes and restaurants across Johor Bahru, the Klang Valley and Penang from October 11 to November 6!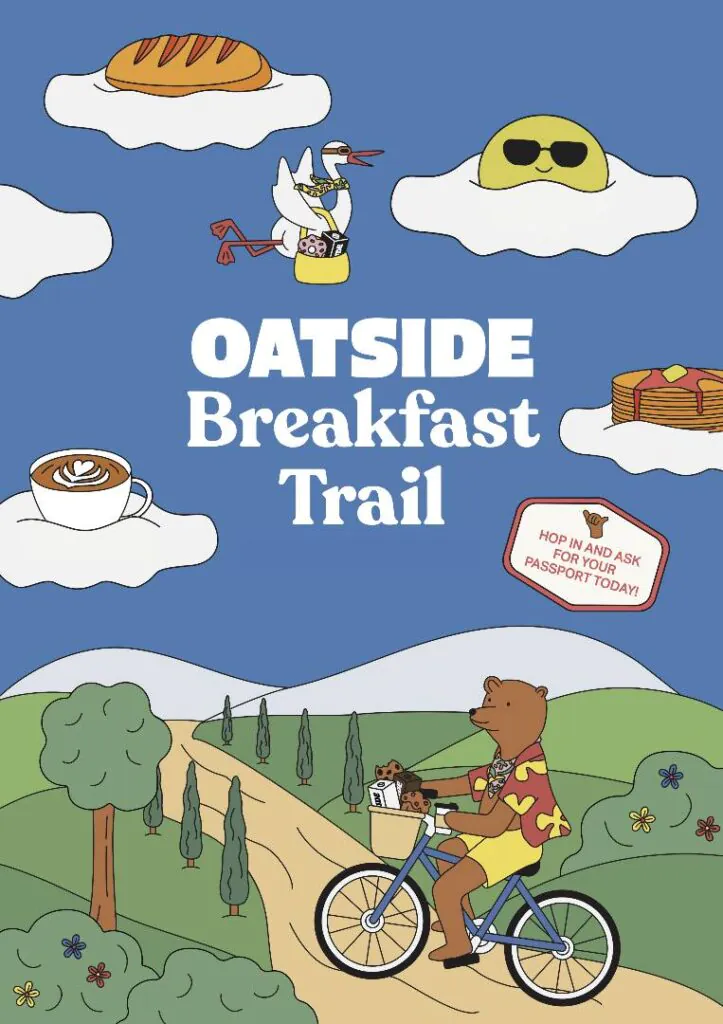 The OATSIDE "Breakfast Trail" will see participating cafes creating their own mix of hearty, savoury and sweet breakfast items incorporating OATSIDE's creamy, balanced, and malty oat milk into the mix for a healthier, more sustainable start to the day.
Some of the popular hang out spots for coffee lovers and brunch seekers include: In the Klang Valley – 28 Fireplace, Feebay.Co, Hani Eatery, Story of Ono, 103 Coffee Roaster, VCR Bakehouse, VCR Bangsar, Fine Coffee & Flower, Scoby Cafe, V88 Cafe & Bar; In Penang – McCallum Coffee Roaster and Frank Laurent Coffee Roaster; and in Johor Bahru – Content Grain Bowl JB, Shaka by Poke Twins and The Starter Cafe. Here's OATSIDE's take on the upcoming Breakfast Trail.
"As a coffee maker as well as a coffee lover, a cup of oat latte to start my day is a must. And what I love about OATSIDE is not just how well it blends with high-grade specialty coffee, but for me, the coffee that I love directly reflects my love for fashion. Consuming coffee without feelings and imagination is just too boring. What OATSIDE provides me is purely fashionable and satisfying. Additionally, good for making latte art"— Winner of two World Latte Art competitions and founder of 103 Coffee, Irvine Quek.
"Amongst the coffee lovers in KL, VCR is known for its specialty coffee offerings. We are meticulous in crafting our coffee beverages, and are always looking to expand our alternative milk offerings. One factor in our deliberation is the environmental sustainability of the ingredient, and OATSIDE meets that while being delicious to boot."— Andrew Lee, founder and owner of VCR.
According to Jessie Chuah, Country Manager for OATSIDE Malaysia, there's nothing better than a good breakfast that not only tastes delicious, but is good for you and the environment. OATSIDE is excited to be collaborating with some of the country's top-drawer cafes offering unique and innovative breakfast pairings with OATSIDE's oat milk— truly worth waking up for.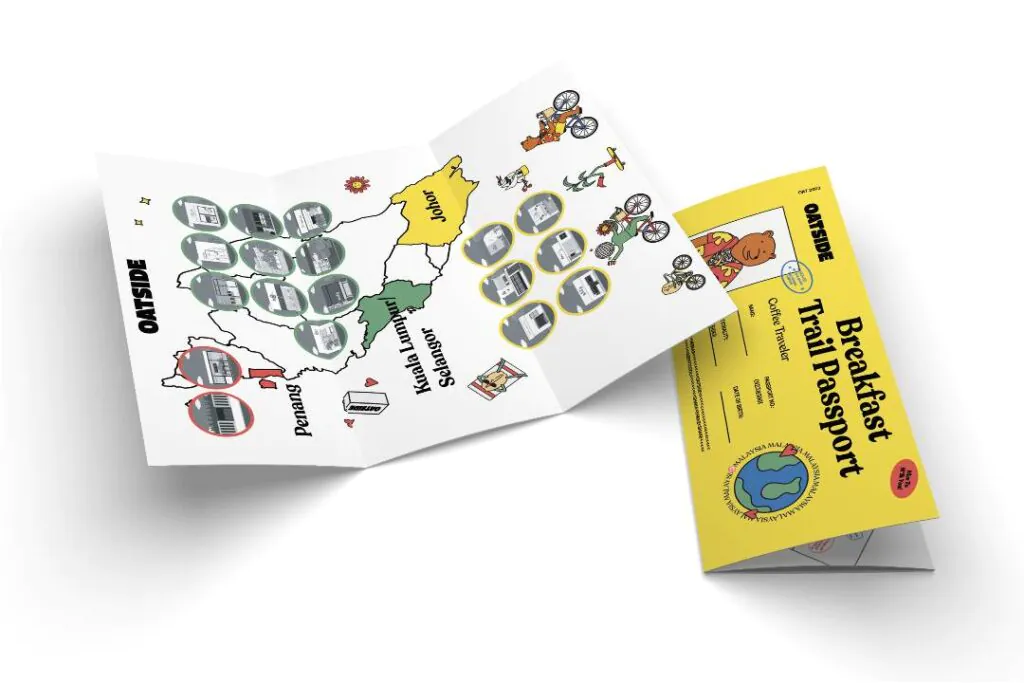 OATSIDE Contest!
Besides satiating appetites with tasty exclusive new items, OATSIDE will also be launching a social media contest, in which 10 winners will stand a chance to win a 3-month supply of OATSIDE, consisting of 3 cartons of OATSIDE Barista Blend and OATSIDE Chocolate Blend. To enter, simply pick up a physical copy of the OATSIDE Breakfast Trail passport at any of the participating cafes. Next, customers will receive a stamp with the purchase of an OATSIDE Breakfast Trail item from each participating cafe location. Once a minimum of 8 stamps have been collected from various locations, customers simply need to upload a photo of their passport as an IG story or IG post with the hashtag #OATSIDEBreakfastTrail @Oatside to stand a chance to win. Winners will be announced via OATSIDE's Official Instagram.
Oat-Standing Ovation
While oat milk in general is the more environmentally-friendly milk of choice, requiring much less significant land use compared to dairy, OATSIDE takes it up another notch by being lactose-free, using clean labels, and only incorporating real ingredients such as Rainforest Alliance-certified cacao beans and hazelnuts, which are responsibly sourced, and meet rigorous environmental and social standards.
For more details on OATSIDE, check out their website and Instagram.
More on food? Read:
Inside Scoop: ShopeeFood Reveals Top Tea Orders; Coolblog Embraces Yogurt!