ShopeeFood
It's clear that Malaysians love to eat. And whenever the hunger pang strikes, Malaysians do not have to worry about not being able to find food. After all, we are spoilt for choice, as delicious treats are widely available here, regardless of the time of day. And tea-time is popular with Malaysians, who have a wide range of favourites to choose from for a quick mid-day bite. So, what's for tea?
Tea-time snacks have never been easier to locate, thanks to ShopeeFood. ShopeeFood connects users to various eateries, from restaurants to local street food stalls, where they can choose from a wide variety of cuisines and perks such as: weekly super food deals, flash sales, or free deliveries. ShopeeFood is currently available at six locations: Kuala Lumpur and Putrajaya, Selangor, Penang, Johor Bahru, Ipoh, and Kota Kinabalu; and customers can order in for most of their meals – from breakfast to supper, and yes, even for tea!
All you have to do is launch your Shopee app, tap the ShopeeFood icon, and browse stalls or restaurants near you, selling whatever you fancy. There's also the option of integrating your ShopeePay for cashless payment, right from your Shopee mobile app, making the entire process seamless, convenient, and absolutely hassle free. All you need to do is wait for your food delivery with anticipation building in your taste buds. 
What Are The Favourite Tea-Time Snacks In Each City?
Pisang Goreng is a top favourite in Johor Bahru, Ipoh, and Kota Kinabalu – every bite a crunch with the crispy exterior of the banana fritter that will hit the spot for quick cravings. Meanwhile, Penangites seem to have a sweeter tooth, as Bubble Tea beverages top the list for tea-time orders – just what's needed for a refreshing mid-day treat. In Klang Valley locations, Fried Rice and Pisang Goreng are often the go-to foods for ShopeeFood users when the 3pm cravings hit. Not forgetting too – sundaes – to satisfy every sweet tooth.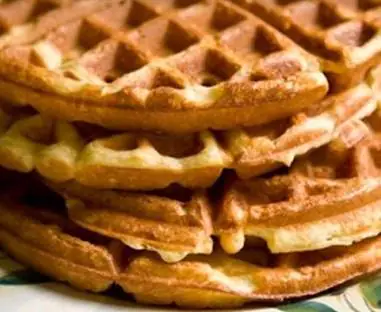 Interestingly, ShopeeFood users often order food not normally consumed for tea-time. Popular in Penang, Johor Bahru and Ipoh is Assam Laksa and even Nasi Lemak Ayam Goreng. In Klang Valley, Pau is the treat of choice for those who want a little bit more sustenance to satisfy hunger pangs; and in Kota Kinabalu, Roti Canai and even Roti Telur are quirky, but popular, tea-time food. Users from all six locations also have another clear favourite – fast-food burgers served with fries. After all, when the cravings hit at tea–time, all you want is to quickly order something good to eat and have it delivered to you as soon as possible so you can chow down and enjoy every single bite. 
Countdown to 10.10 Sale 

October is another month that brings great value for ShopeeFood users. Get exclusive deals from a wide range of restaurants and order all your favourite food on 10.10 with these super offers:  
Free Delivery RM0 min spend 
Discount of 50% on selected merchants
Shocking Sale at RM10 from 4th to 10th Oct  
Coolblog Yogurt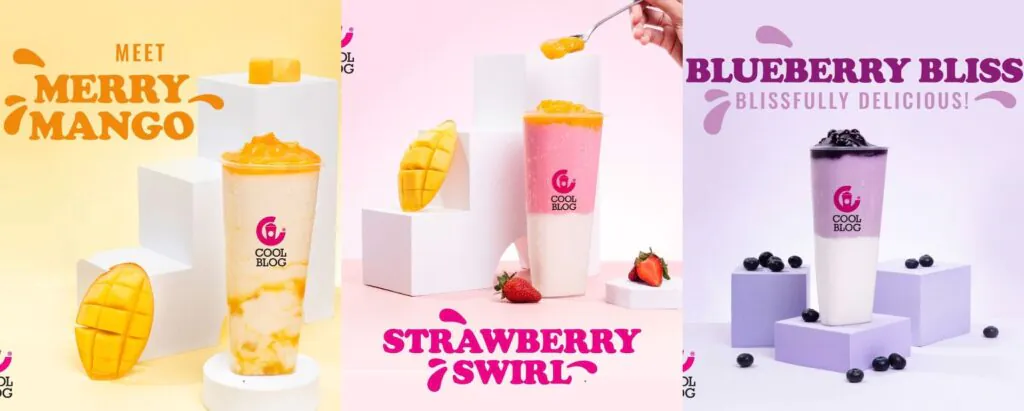 Coolblog has always strived to continuously innovate their products to cater to current consumer palettes and trends. And just recently, it launched a delicious lineup known as the Cool, Amazin' Yogurt series, available for a limited time only. Often recognized for their vibrant flavors, Coolblog is introducing three new hearty yogurt smoothies: Merry Mango, Blueberry Bliss and Strawberry Swirl. 
Comprising three superfruit flavours, every smoothie is yogurt based, with a balance of sweetness to better bring out the taste of the real fruit puree toppings. The Merry Mango smoothie is a creamy mango yogurt smoothie topped with real mango puree. Blueberry Bliss on the other hand is a decadent blueberry yogurt smoothie topped with real blueberry puree for a  tart zing of flavor, perfect as a pick me up. And for those who appreciate variety, the Strawberry Swirl combines two fruit flavours in the form of a strawberry yogurt smoothie, topped with real mango puree.
Coolblog has also partnered with local brand Amazin' Graze  to promote an uplifting lifestyle. Consumers will now be able to get their yogurt smoothie and granola fix at selected stores across Malaysia. This pairing is the perfect snack to leave anyone feeling good, and is packed with deliciousness to help consumers feel ready to take on the day. 
Not only that, Coolblog is also deeply committed to uplifting local communities, especially during Pink October. This has inspired the brand to partner with BookDoc to provide exclusive discounts on women's health screening packages via the BookDoc E-marketplace website for loyal supporters of Coolblog. In line with this initiative, the Strawberry Swirl smoothie will also be dedicated to Pink October, with Coolblog contributing RM1 from every purchase of this flavour to the National Cancer Society Malaysia to aid in their ongoing initiatives for breast cancer awareness through education, care and support for those affected by breast cancer.
The Cool Amazin' Yogurt series will be available from now to 24th November, 2022 at all Coolblog stores across Malaysia. Although decadent, the smoothies have been priced at a reasonable RM11.90 for Blueberry Bliss and RM10.90 for the Merry Mango and Strawberry Swirl, in line with Coolblog's belief that everyone can treat themselves to the very best whenever they want to. Do your part this Pink October through every purchase of Strawberry Swirl and treat yourself to the Cool Amazin' Yogurt series!

Fore more details, visit Coolblog's Facebook, Instagram and official website.
More on food and drinks? Read:
Sofitel Tempts Gourmands With French Flavours & Thai Treats!