Looking for fancy and gastronomically exciting spots to dine at? We've got what you're looking.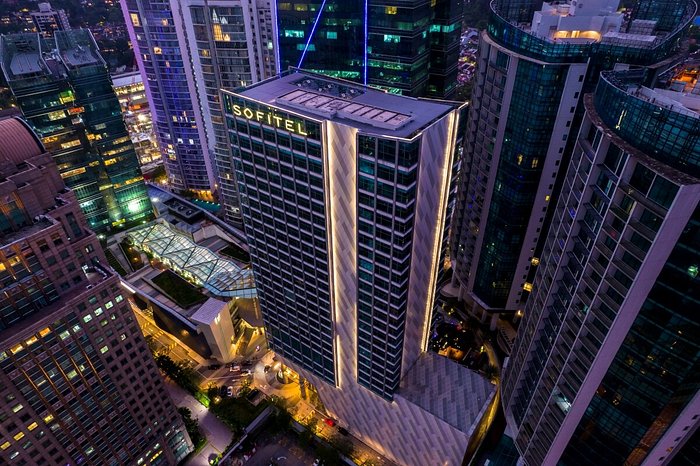 Sofitel Damansara, a five-star luxury hotel with unsurpassed comfort, stunning vistas, elegant modern design, and traditional French Riviera elegance that seamlessly meld together, is back for not just one but two amazing treats this October. Whatever the occasion or your mood, you can enjoy sophisticated and inventive cuisine at the restaurants and bars at Sofitel Damansara. From traditional Thai flavours at Kwee Zeen to the delicate, savoury and sweet treats at Le Bar Cocktail & Stories – satisfy your taste buds with Sofitel's amazing offerings this month!
A Pink October Charity Campaign
Sofitel Kuala Lumpur Damansara is collaborating once again with the Breast Cancer Welfare Association Malaysia (BCWA) by helping raise funds for their noble awareness and education campaigns on breast cancer. From now to 31st October 2022, Sofitel Damansara's Pink October Afternoon Tea, priced at RM158 per set with a choice of Illy coffee or Dilmah tea, will be served daily from 2 p.m. to 5 p.m. A contribution of RM10 from each order placed will go directly to BCWA. The proceeds will support BCWA in their commendable efforts in executing awareness campaigns for breast cancer.
The Pink October themed afternoon tea at Le Bar Cocktails and Stories is a delicately curated ensemble of delicacies infused with French expertise and aesthetic presentation by Sofitel's very own French born Director of Culinary, Roland Hamidouche. To add significance to the theme, most of the sumptuous treats, ranging from sweet to savoury, have been ingeniously crafted to appear in pink hues, a visual presentation that represents femininity and support for breast cancer awareness.
The Pink October menu includes crab and apple salad, quail scotch egg, la boule de foie gras, cured salmon rillettes, le pink club (smoked chicken, cranberry, micro gem) Chef's autograph savoury crumble of the day, parfum de Fraise (strawberry mousse, lavender crèmeux), macaron à la rose (hibiscus rosa-sinensis macaron, cherry ganache), vanille de France (Dilmah's rose tea with French vanilla, mini sable, wild berries), pink forest gateau (raspberry, white chocolate voluptuous), financier au litchi (essence of flower, lychee, jelly, lime curd), sofidonut (strawberry chocolate, passion caramel, pistachio crumbs), plain and cranberry scones (homemade jams, crème chantilly, lescure butter, flavoured honey).
The price mentioned is subject to prevailing government tax. For reservation or inquiries, please call +603 2720 6668 or email to [email protected]
A Pink October Afternoon Tea

1st to 31st October 2022 (2pm to 5pm) 

RM158 per set
The Flavours Of Thailand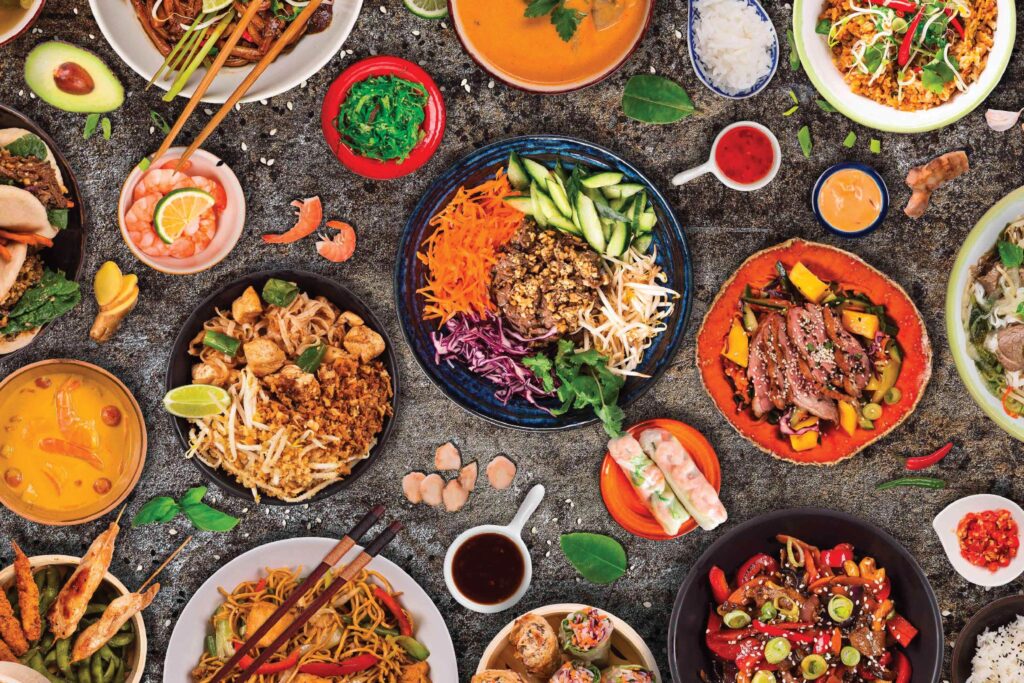 Embark on a gastronomical journey with top Thai guest chefs from Thailand at the forefront. The exotic Flavours of Thailand buffet dinner promotion will debut at the Sofitel Damansara's Kwee Zeen restaurant, from 7th to 16th October 2022.
This exciting collaboration with well-seasoned chefs, Chef Jay (Nopparut Audkanta), and Chef Noi (Somchai Pothibandit), from Sofitel Bangkok Sukhumvit highlights carefully crafted recipes that capture the essence of Thailand. Chef Jay, an experienced and experimental professional currently heads Voila! at Sofitel Bangkok Sukhumvit's international buffet restaurant. Chef Jay loves creating dishes that are flavourful and celebrates fresh produce. Chef Noi is a master of authentic Thai cuisine with years of experience and specializes in slow-cooked techniques.
Come savour the exotic tastes of Thailand without leaving the country, with a journey through Thailand's most loved dishes, such as Som-Tum (green papaya salad), Poh-Pia Sod (fresh vegetable spring rolls), Tom-Yum Goong (spicy and sour soup with prawns), Panang (traditional Thai curry), Gang Kiew Wan (green curry), Kao Niao Mamuang (mango with sticky rice and coconut sauce) and many more.
Enjoy this curated Thai experience from 6:30 p.m. until 10 p.m., at RM128+ per person (Monday to Thursday), RM148+ per person (Friday to Sunday) and children aged 7 to 11 years enjoy 50% discount. The prices are subject to prevailing government tax. For further inquiries or reservations, please call +603 2720 6608 or visit the website.
The Flavours Of Thailand

7th to 16th October 2022 (6.30pm to 10pm)

RM128+(Monday to Thursday)/RM148+ (Friday to Sunday) 
More on food? Read these:
The Alley's Croissant X Waffle 'Croffle' Is The Greatest Ship!