Hello, coffee lovers! Have we got news for you!
International Coffee Day is just one day away – and we coffee lovers need to celebrate the occasion. Every coffee enthusiast is aware that the greatest way to start the day is with a delicious cup of coffee. Truth be told, having coffee at any time of day is awesome. Which brings us to the totally dope idea of "coffee tours"!
Recently, Lipstiq received an invitation to a "Crazy Kopi Tour" that took us to some of the hottest locations in KL for the tastiest and most distinctive coffees. We binged on coffee in all its iterations – from triple coffee to cofftails. Five coffee shops that are part of the "Crazy Kopi Tour" are spread throughout Pavilion Bukit Jalil – make a beeline for them NOW!
CO2 Coffee Bar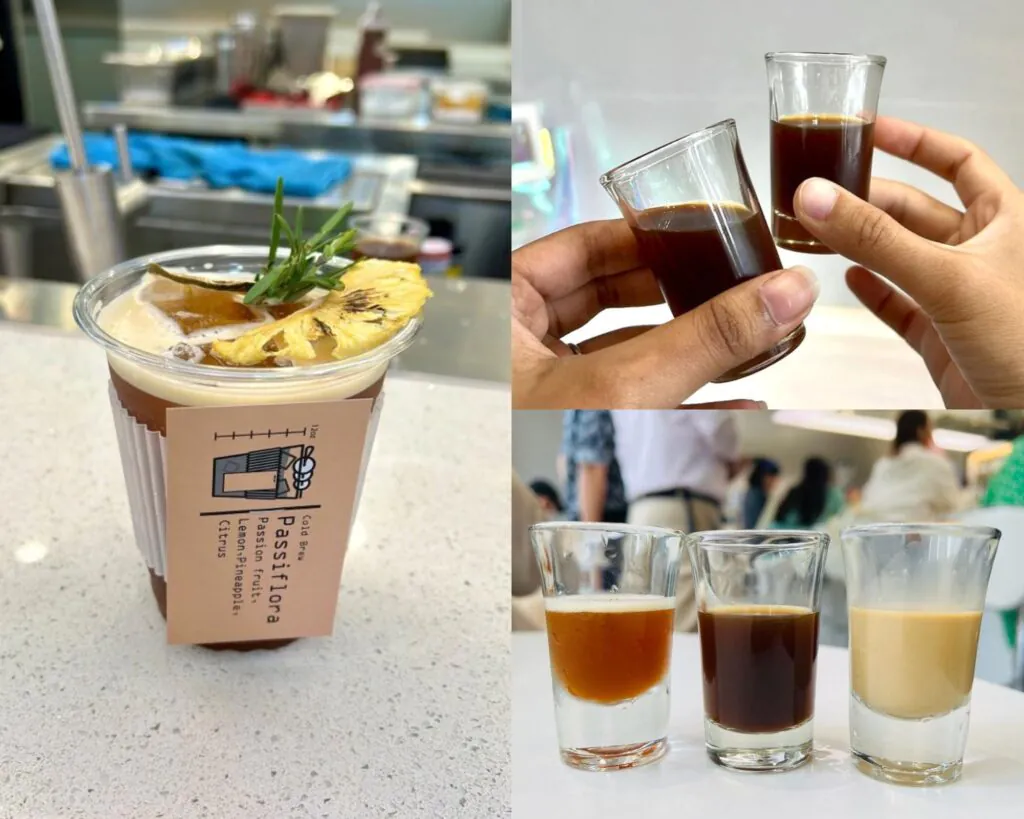 Nothing sounds better than coffee with alcohol. Jazz up your caffeine hit with CO2 Coffee Bar, which serves up nuanced coffee cocktails, or more like cofftails, with a fun mix of caffeine, fruits, smoky spices and herbs. We tried their Young-Man-Go, which is highly recommended. This beverage is a blend of cold brew coffee with condensed milk and lemon juice, topped with rosemary and fresh mango. It's an incredibly refreshing pick-me-up that'll leave you coming back for more. Another must-have drink is the Coco-Get-Nut, which is coffee with coconut milk and brown sugar that gives you a coco-nutty flavour and Passiflora, which is a cold brew coffee with passion fruit, lemon and pineapple that gives you a citrusy and refreshing feel.
Artelier Coffee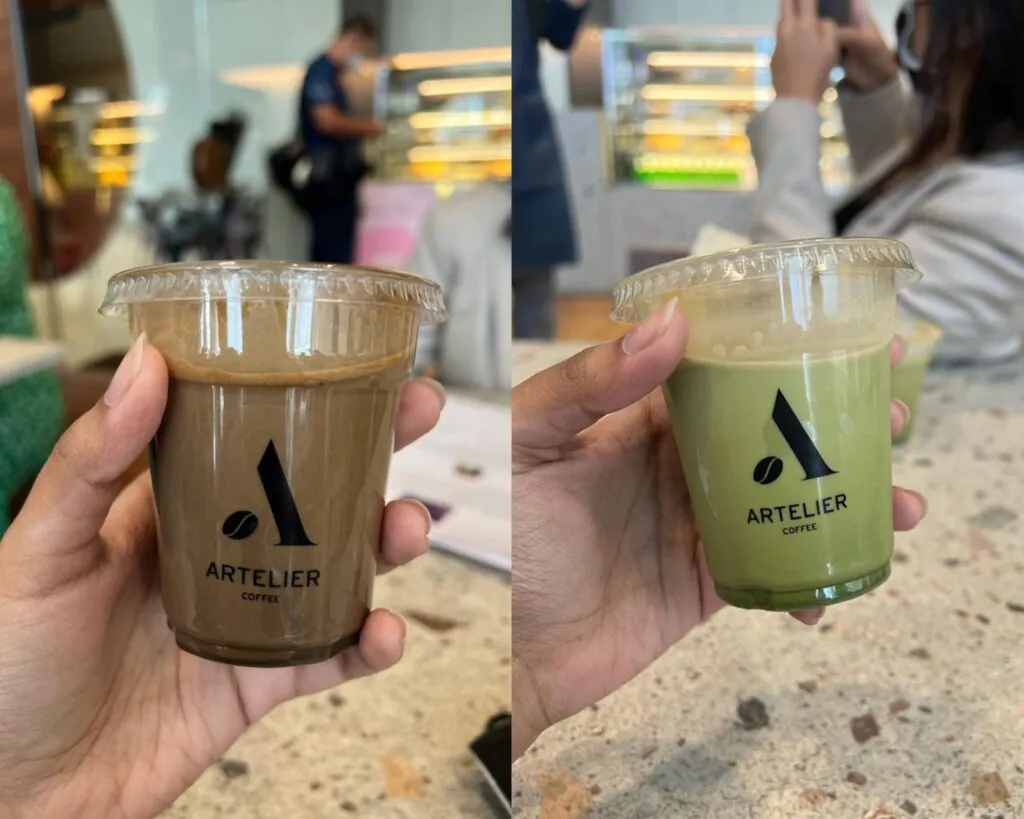 The method and length of roasting give coffee beans their distinctive flavour and colour – the darker the beans, the bolder and more flavourful they become. Artelier Coffee is a must-try for coffee lovers. Japanese master barista and coffee consultant Masahiro Aoki heads the brand and taps on his world-class skills to create expertly-crafted drinks that'll mocha you crazy! Pouring hot, flavourful espresso over extremely cold milk – created a cup of dirty! Artelier Coffee offers its Dirty series coffee every month and some of its specialties are Dirty (Latte), Dirty Matcha, Dirty Houjicha and many more. Don't miss out on Dirty Mocha, which will be exclusively available in October.
Level 3 (Orange Zone) & Level 5 (Orange Zone), Pavilion Bukit Jalil
Tsutaya Cafe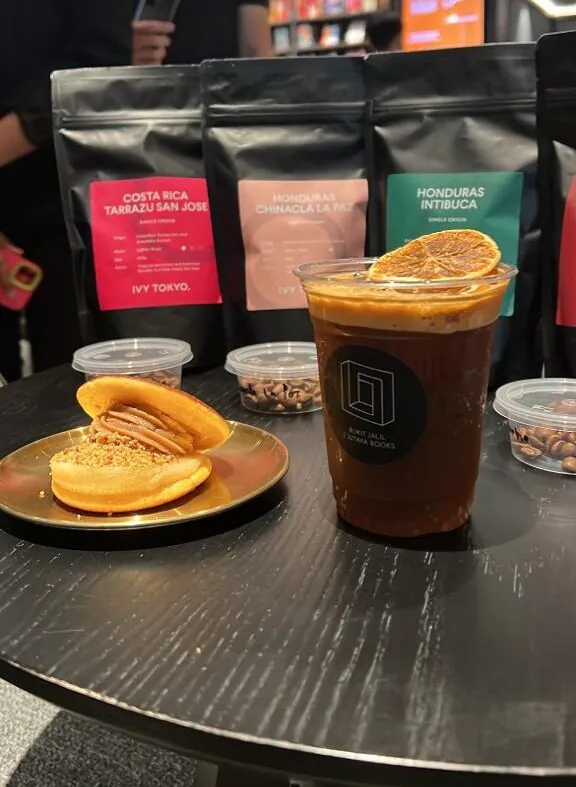 A study has shown that those who drink caffeine beverages immediately before shopping buy more items and spend more money! That's definitely an interesting fact. But you need not worry about overspending here, because this place is just paradise. At Tsutaya Books, you get to explore nooks and crannies filled with the written word, while enjoying coffee from their in-store café. Check out their selection of freshly brewed coffees that can be paired with their Autumn Special Mont Blanc Dorayaki – a Japanese pancake filled with sweetened chestnut cream. We also recommend trying their Espresso Tonic because it's definitely mind-blowing.
HWC Coffee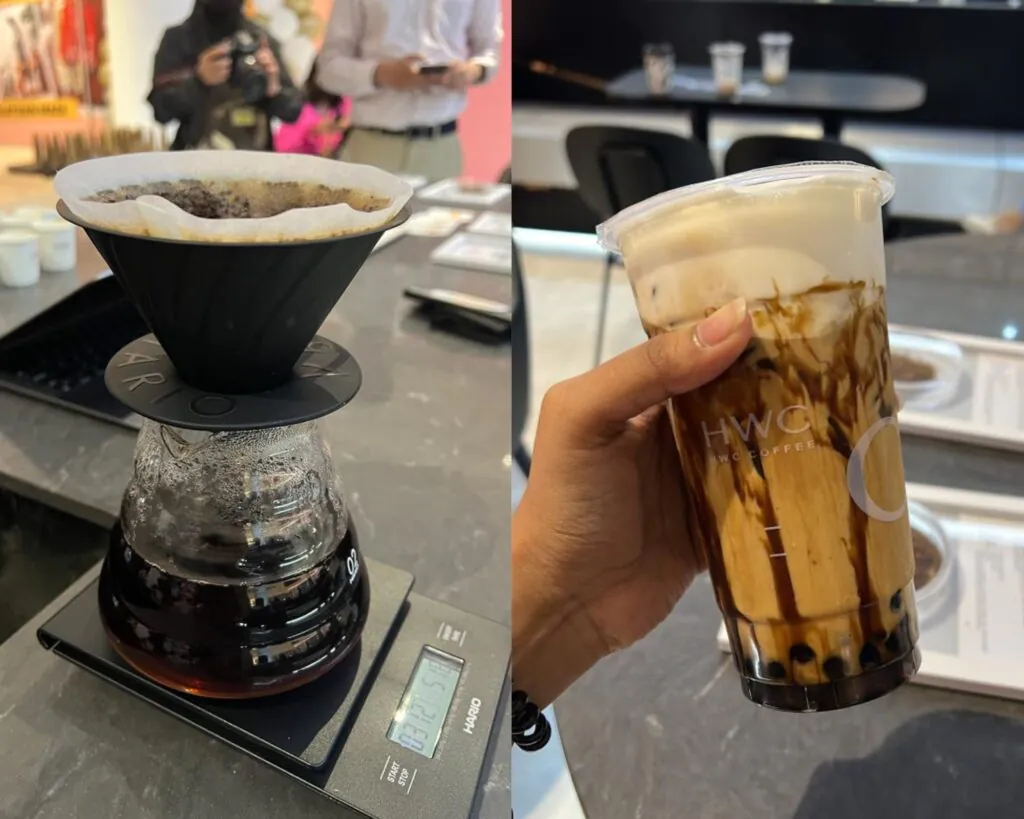 While browsing for your perfect cup of coffee, you may have noticed a 'Coffee Review' graphic with a numeric score. It's one of the leading coffee guides in the world by coffee sommeliers that aims to review coffees with the same level of precision and comprehensiveness as wine. HWC Coffee recently unveiled a new seasonal specialty coffee bean, NEROLI, which scores 93 points under the Coffee Review. This makes it the highest-rated coffee bean carried by HWC Coffee! If you're a fan of honey and floral notes, along with a hint of fruity flavours and rich aromatic woody undertones, this coffee is for you. You can also check out their Triple Champion Brown Sugar Bubble Caffe Latte, an espresso using 91 Points Specialty Coffee Bean mixed with brown sugar, milk and tapioca balls, which offers a multi-layered texture that enriches your taste buds.
 illy Caffe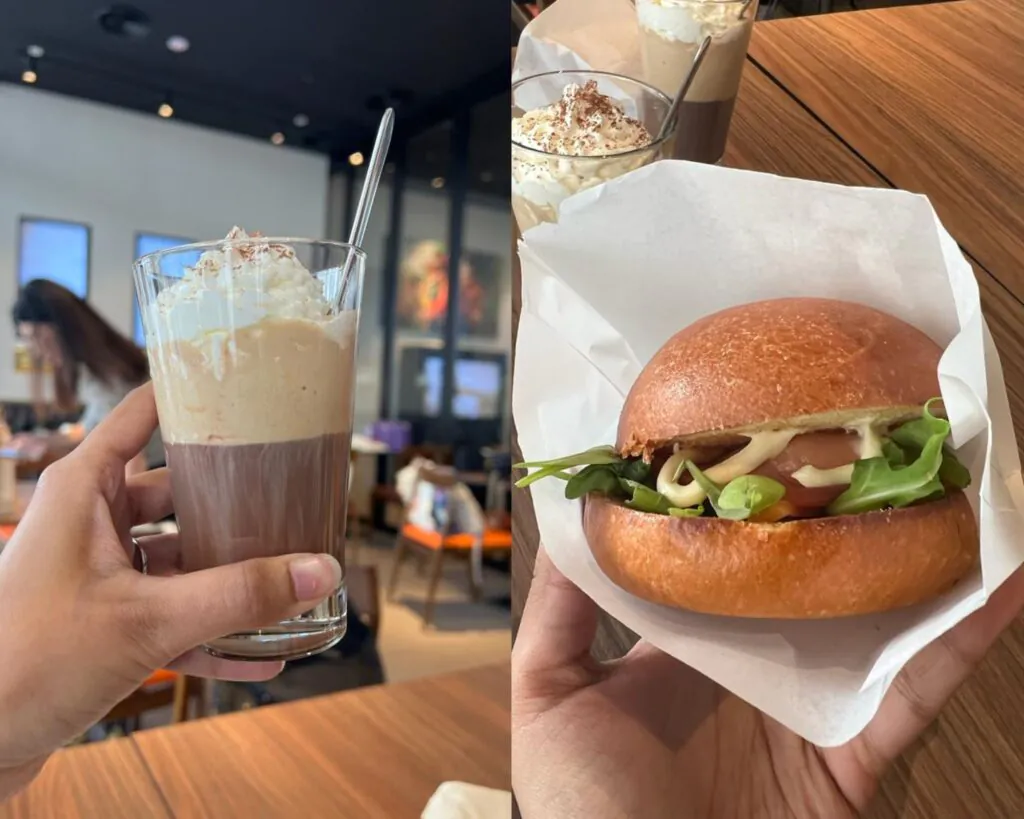 Run by one family for three generations, Italian-founded illy Caffe is renowned worldwide and recognized for the high quality and velvety taste of its coffee – a blend made of nine varieties of pure Arabica. Built on a world of experience, taste, science and art, the glorious illycrema is a remarkable take on illy's espresso that is whipped and cooled to create a creamy, rich and indulgent coffee treat. You can have it as it is (more like a smooth coffee ice cream) or as a drink. One drink we would recommend is the Nuvola – the ideal combination of hot chocolate on the bottom, cold, creamy coffee on top, and exquisite, fresh whipped cream on top. Even people who don't like coffee can enjoy Novula, a sweet delight. For a flavorful combination, be sure to combine your coffee with one of illy's freshly baked pastries.
Of course, five cafes aren't enough for coffee aficionados. So, to spice things up, we've got more coffee spots for you to check out.
Oppa Toast
In early 2020, almost everyone was in their kitchen putting their forearms to good use to whip up a Dalgona Coffee. The drink became a worldwide trend, with searches for Dalgona Coffee surpassing 1,800% in mid-March 2020! If you're still craving for Dalgona Coffee, but have no time to whip them up yourself, just head to Oppa Toast. They not only serve you Dalgona Coffee, but other types of coffees, such as Black Sesame Latte, Butterfly Pea Latte and Rose Latte. You could also pair your coffee with their delicious sandwiches and toast that come in a variety of flavours, like shrimp and avocado, teriyaki BBQ, crispy chicken cheese and more!
Starbucks
This brand needs no introduction cause' she's the queen of coffee! Espresso your love for Starbucks coffee with their all-new Iced Shaken Espresso beverages. Be sure to try their Chocolate Malt Oat Milk Iced Shaken Espresso that features a harmonious mix of espresso, mocha sauce and chocolate malt powder, topped with creamy oat milk.
The Coffee Bean & Tea Leaf
The history of cold brew started in Japan and over the years, cold brew has skyrocketed in popularity amongst coffeeholics. The best part of it is that there's no bitterness, sourness or diluted flavour. It has a smooth and sweet aftertaste, which makes it a popular beverage on the menu. The Coffee Bean and Tea Leaf offers amazing cold brews, with a premium blend of Bali Blue Moon and Ethiopia Yirgacheffee coffee with chicory steeped cold for 20 hours for rich, vibrant flavours. Definitely a heavenly sip of caffeine! There's more. CBTL just turned 25 this year and to celebrate, they're offering a wide range of purple-themed food and drinks. Be sure to check out their Instagram, Facebook and website for more updates on their latest offerings.
ZUS Coffee
ZUS is always one of a kind. From beverages to pastries, there's always a little something for everyone. Ever thought of adding butter to your coffee? Well, you should try it at ZUS. In Western countries, butter coffee is a staple for most coffeeholics. It's usually a great way to kick-start your mornings, as the caffeine mixes with the oils and fats from the butter to provide the drinker with slow-release energy throughout the day. For those of you who are daring enough to try this unique coffee, you can find it readily available at ZUS Coffee. Just order the ZUS Keto Black and get ready to enjoy your energy boosting beverage.
More on coffee? Read these:
The Coffee Bean & Tea Leaf Goes Purple For The People On Its 25th Birthday!
Starbucks Coffees You Can Make At Home With Copycat Recipes!