We all wish for lush, thick hair, but getting there requires lots of work. If we dye our hair, we need specialized shampoos to preserve the colour; if we frequently use dry shampoo, we need a scalp exfoliator to remove buildup; and if we use hot tools to control and style our strands, we require a protectant to assist in preventing long-term damage.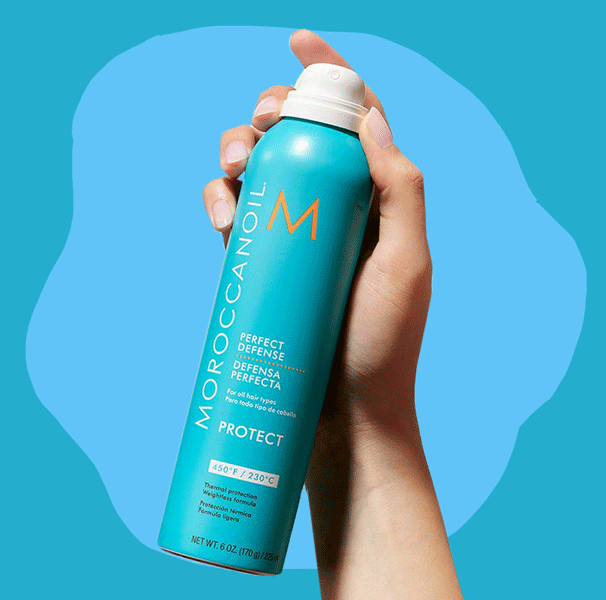 And let's face it – we can never go a day without using styling tools, especially when we have hard-to-deal-with kinda hair. Unfortunately, using heating devices like blow dryers, curling irons, and straighteners is sometimes necessary to get the effect we want. If you're familiar with these tools, you undoubtedly use a protectant spray of some sort to prevent heat damage. But instead of using heat spray that contains chemicals, why not opt for something more natural?
That's right! And the good news is, you might already have what you need to protect your strands right in front of you (as in, inside your pantry). Now, all you need is the recipe – and we've got that listed down for you.
1. Coconut Oil
It's no surprise that this baby is on the list. The thing that never goes out of style is coconut oil. This oil is the best choice for people with finer hair because of its low smoke point of 350 degrees. All hot equipment used to apply a coconut oil based protectant to hair should not, therefore, be heated above 325 degrees. Coconut oil has both conditioning and sealing properties. Because it genuinely penetrates the hair shaft rather than simply coats the exterior, as many other protectants on the market sometimes do, it can cure existing damage in the hair. This oil will not only make your hair feel much softer, but also smooth it down and prevent frizz.
How to use: Melt 1 teaspoon of coconut oil and add it to 3/4 cup of water. Pour the mixture into a spray bottle and give it a good shake before each use. Always apply this mixture to wet hair, keeping it all off the scalp and from the mid-shaft to the ends. You should be extra cautious when using this protectant on finer strands because they may easily become weighed down. Avoid spraying it on dry hair or applying it anywhere near the roots since it might make the hair appear oily.
2. Avocado Oil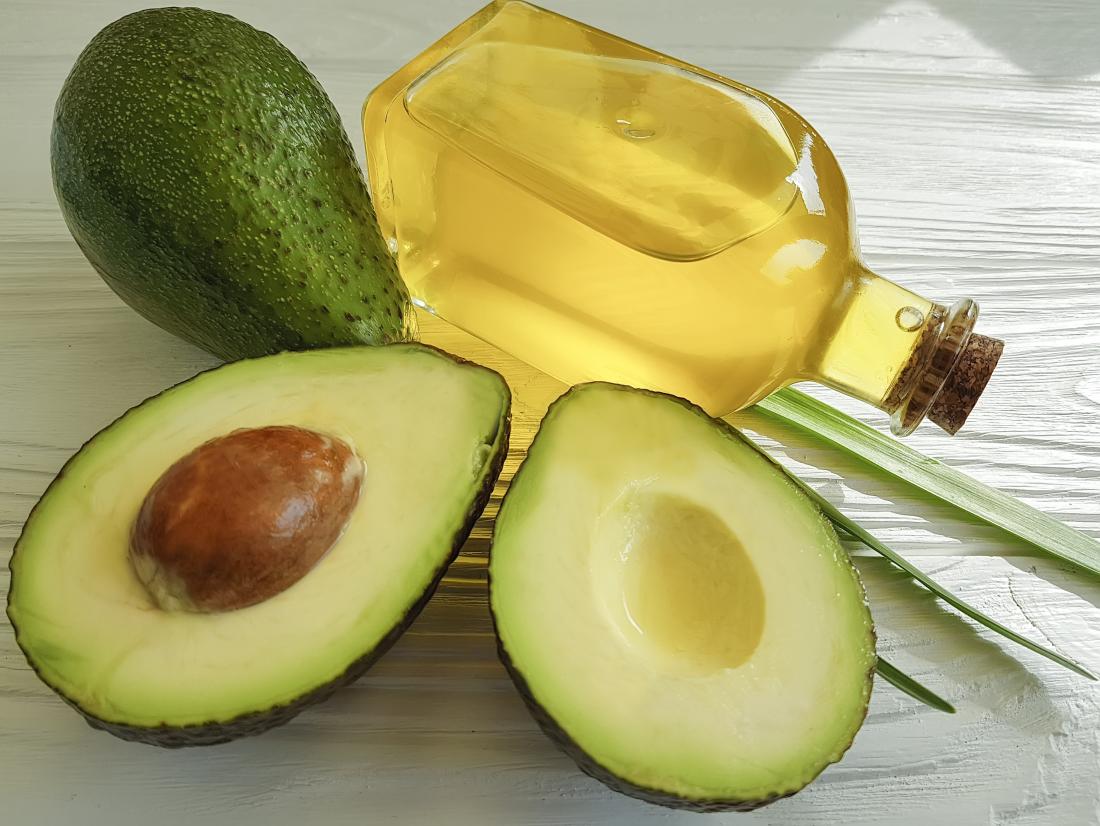 One of the special benefits of utilising avocado oil as the foundation for your homemade heat protectant is that it shields the hair from any heat, including heat from hot equipment and ambient heat from the sun. Avocado oil is a fantastic protectant choice for colour-treated hair or greying hair simply because of this benefit. Additionally, it has a 520 degree smoke point, which makes it a fantastic option for hair of any density or texture. Since avocado oil is so light, it won't make finer strands feel heavy. It also contains a lot of vitamin E, which has powerful antioxidant effects and might promote hair growth if applied to the scalp. Apply this protective oil when your hair is still wet, regardless of the type of hair you have, and give it time to absorb.
How to use: Combine 1 tablespoon of avocado oil with at least 1 cup of water in a spray bottle, and give it a good shake. If at all possible, let the hair air dry for a short while to allow for absorption, before using or exposing it to any type of heat.
3. Grapeseed Oil
Grapeseed oil is the perfect choice for you if you have thick hair and a dry scalp because its special qualities help to relieve dandruff and dermatitis. Additionally, grapeseed oil has a high smoke point of 420 degrees, making it a fantastic option for hair textures that are thicker and coarser. Grapeseed oil has conditioning characteristics that will leave your hair silky and lustrous, and naturally closes the hair cuticles to lock in moisture. It's also rich in antioxidants and vitamin E, which makes it excellent for the health of the scalp.
How to use: This oil doesn't require any dilution or mixing in any way. Simply rub your hands together, add 4-6 drops of oil to the palms of your hands, then rake the oil through your hair, from the middle to the ends. With regular application, this oil will show encouraging benefits for dull, lifeless hair. It absorbs fast.
4. Sunflower Oil
Sunflower oil has a high smoke point, making it a fantastic alternative to grapeseed oil for thicker, coarser textures. This oil can resist the extreme heat of the majority of hot equipment without burning thanks to its 440 degree smoke point. Sunflower oil's thermal conductivity coats the outside of the hair shaft in a manner similar to how silicone would. The distinction is that this oil's conditioning effects permeate the cortex of the hair, functioning as an emollient and leaving the strands incredibly silky. With regular application, sunflower oil's high concentration of vitamin E, antioxidants, and vital fatty acids can help nourish the hair and keep it strong and healthy.
How to use: Pour 2 cups of water into a spray bottle, then add 1 tablespoon of sunflower oil. Apply solely to the mid-shaft and ends of the hair for heat protection, leaving the rest of the hair dry. This is how most of these formulae should be used.
5. Almond Oil
Almond oil is a fantastic choice for over-processed hair because it absorbs easily. Despite having a high smoke point of 430 degrees, it's a fantastic option for finer hair because it absorbs rapidly and won't weigh the hair down. If you have a nut allergy of any kind, you should proceed with caution, however. We choose to always err on the side of caution and avoid a potential allergy outbreak.
How to use: Look for organic, cold-pressed almond oil and use it on your hair directly. You only need 3-5 drops of this oil, depending on the density of your hair, and you may comb it through damp hair and style it as desired, while keeping the heat at a safe maximum of 420 degrees.
More on hair? Read these:
Lock-less Monster! 5 Essential Tips That Help Prevent Hair Loss