When making travel plans, finding the perfect Airbnb can be quite the search. We often have to look through various options and sometimes settle for what's close to what we have in mind – yet our choice may be lacking in many ways. Travelling is totes awesome and refreshing – ONLY if you have a good place to put your head to rest at night.
So, booking an Airbnb at an affordable price and which suits your whole travel theme is absolutely important.
Speaking of which – timed to the country's 59th Malaysia Day, Airbnb is offering travelers a unique opportunity to stay at a curated variety of eight unique stays for RM59 ONLY! From an old loft nestled in the midst of a busy city, to the beachfront villa of your dreams – each stay is ideal for celebrating as well as exploring the best of Malaysia this long weekend with your family and friends.
Spanning across five of Airbnb's unique categories, these Airbnb homes are available for RM59 only for an exclusive one-night stay on 16th September. They are bookable starting today for an unforgettable Malaysia Day vacation.
Hey! The fastest fingers first – so get booking buddy.
● D' Bambusa Vulgaris Lodge, Langkawi, Kedah
● Raintree Seaside Villa, Lumut, Perak
● Classic Bohemian Loft, Kuala Lumpur
● White Cottage with Pool, Sungkai, Perak
● Roemah Dahaman, Jitra, Kedah
● Chemara 2, Paka, Terengganu
● Durian Guesthouse Double Room and Triple Room, Kulai, Johor
"There's no better moment than Malaysia Day to celebrate Malaysians, our Host community and the incredible diversity of tourism stays and destinations that the country offers. From farm stays in Kulai to designer villas in Langkawi, we're partnering with passionate local Hosts to offer unique getaways for RM59 only this long weekend. We hope this special offer will encourage Malaysians to kenali Malaysiaku and create precious holiday moments with their loved ones," – shared Amanpreet Bajaj, Airbnb's General Manager for Southeast Asia, India, Hong Kong and Taiwan.
Launched earlier this year in May, Airbnb's new Categories function organizes stays based on the distinctive design style, the location, as well as the proximity to an activity. With Categories ranging from Amazing Pools and Design, to Islands, Cabins, Farms and even Treehouses – it is now easier than ever for travellers to find the most jaw-droppingly unique stays in Malaysia and around the world, that they never knew existed.
Wanna take a look at some of the most breathtaking stays in Malaysia? Here we go:
Fairytale Cabins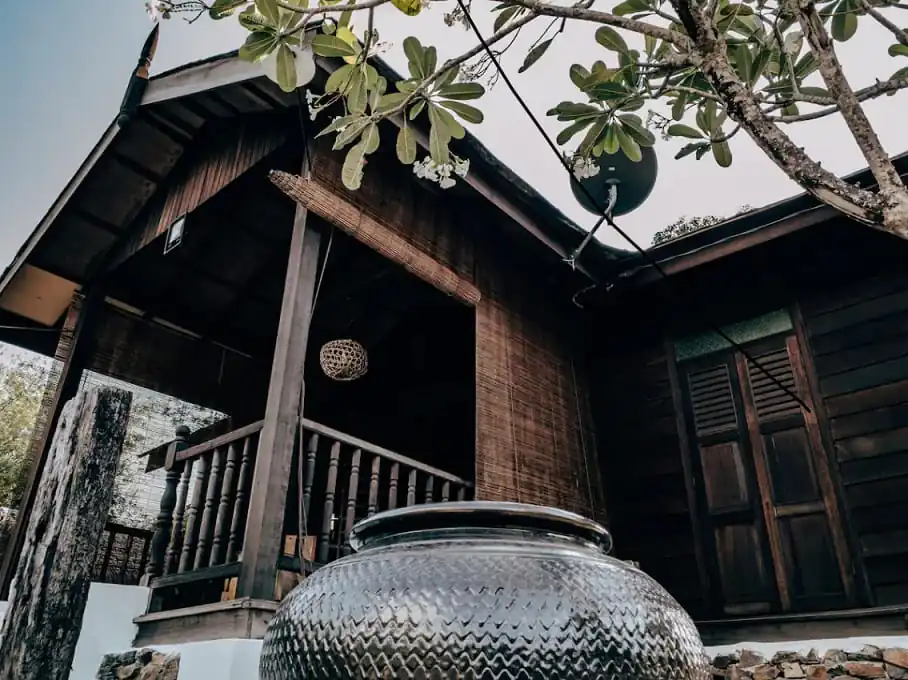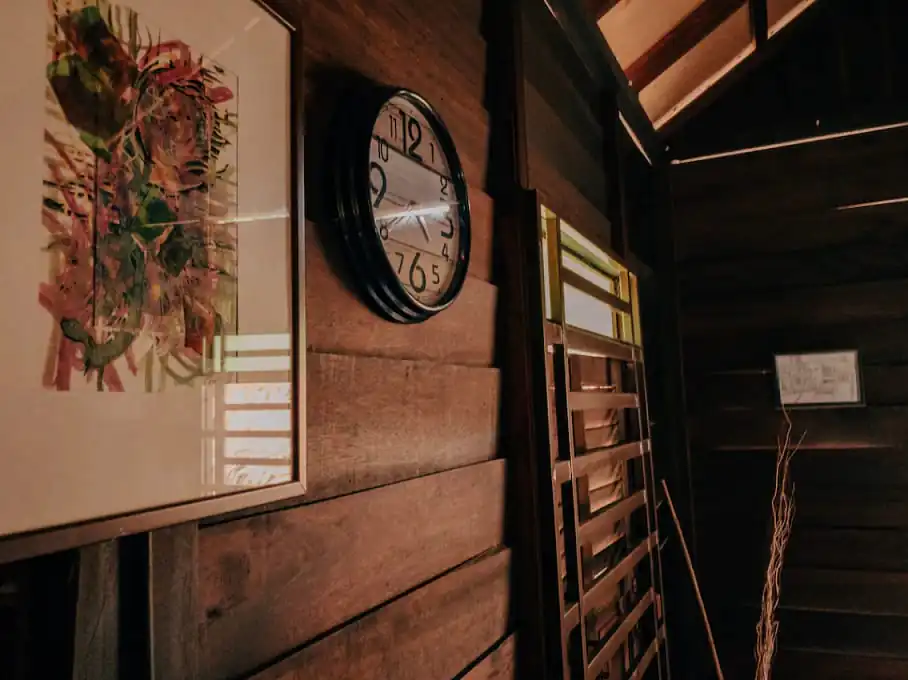 If escaping the city's hustle and bustle is your priority this holiday, then by all means, allow yourself to wake gently amidst the ever-so calming serenity at the D' Bambusa Vulgaris Lodge in Langkawi. Surrounded by lush greenery and tucked away from the busy streets, this picturesque cottage in the Cabin Category promises a rejuvenating retreat for those seeking to unwind this long weekend.
If you are all about that greenery as soon as you open your eyes, then waking up here is defo gonna give you an orgasm!
Beachfront Abodes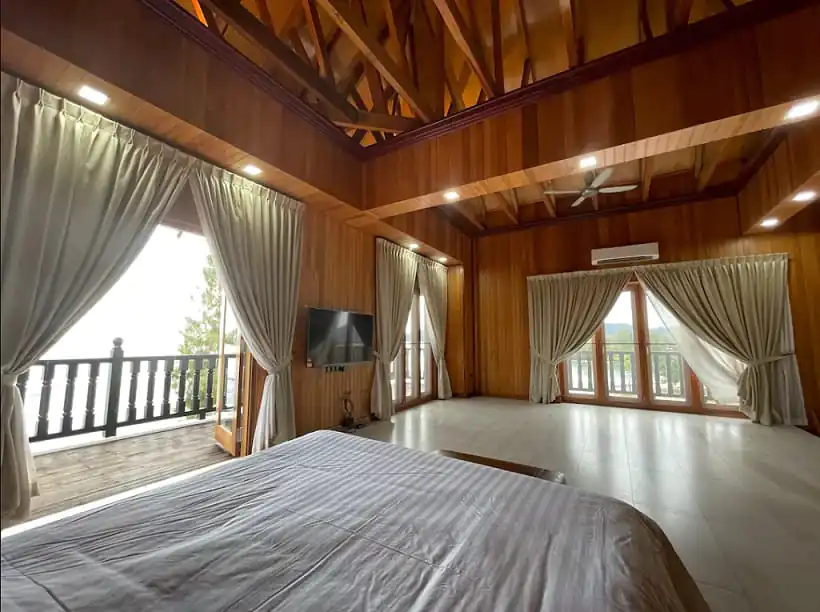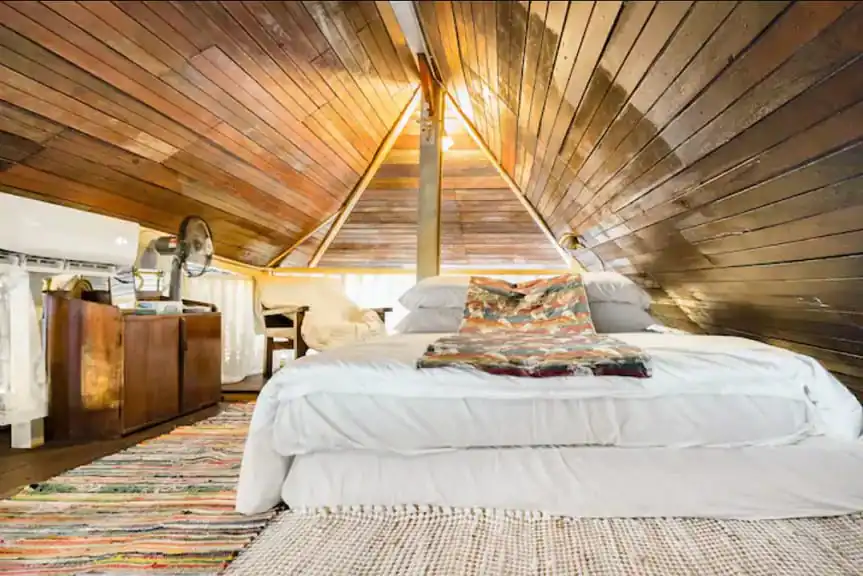 If the jungle and creepy-crawlies are so not your thing, then leave the concrete jungle behind for Raintree Seaside Villa in Perak – one of the many amazing beachside stays in Airbnb's Beachfront category.
Designed in Malaysian hardwood with a minimalist interior, this villa is perfect for large family gatherings of up to 16 pax. Imagine this – while the old men in your fam are enjoying their time fishing at the nearby jetty, you and your siblings, or your significant other could indulge in some barbeque overlooking the sea. Amazing, huh? Reconnect with your loved ones while soaking up the sun and the cool, refreshing ocean breeze – now that, sounds like a much needed staycation.
Designer Homes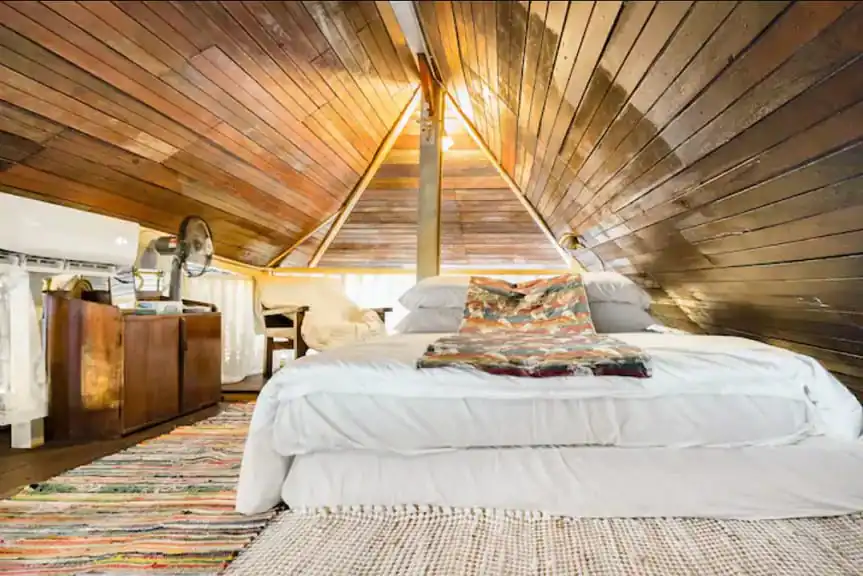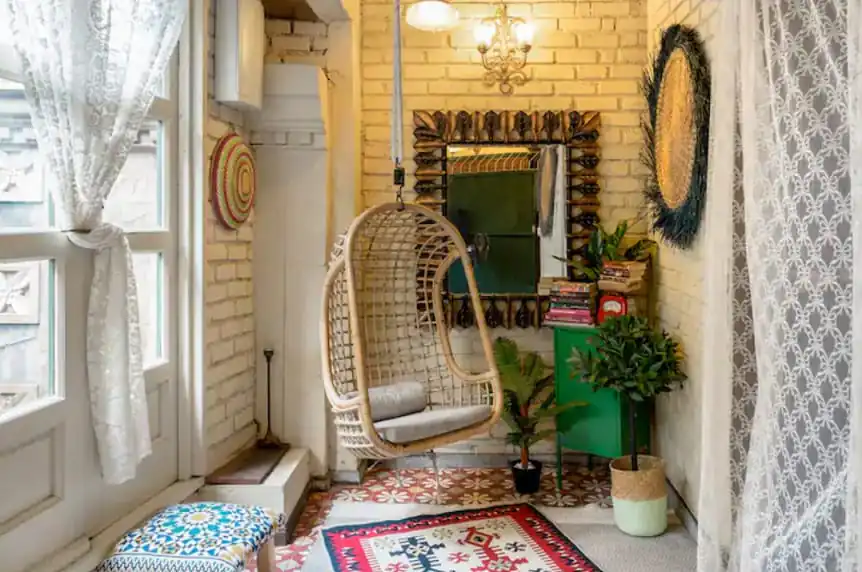 Escape into a world of wonder at this Classic Bohemian Loft hidden in the heart of Kuala Lumpur. That's right, honey, a Bohemian Loft right here in Kuala Lumpur, where an eclectic mix of colours and textures work in perfect harmony. With every corner of the house unique and full of character, this picture-perfect Airbnb Stay – deserving of its spot in Airbnb's Design Category – offers a truly one-of-a-kind experience for a memorable staycation.
It's like stepping into another realm just for a weekend!
Countryside Retreats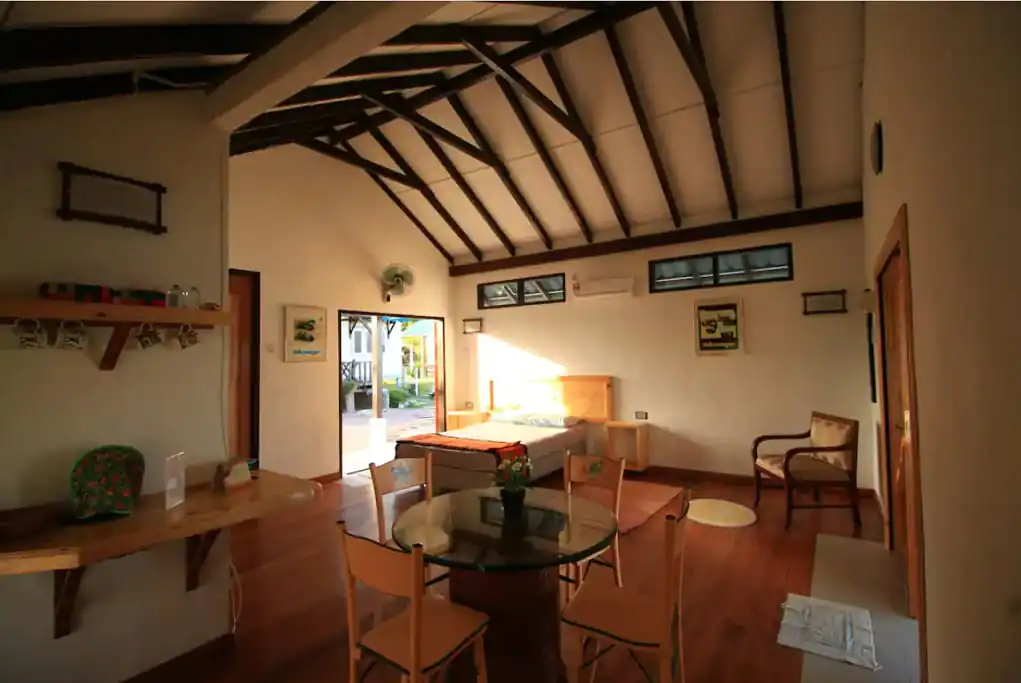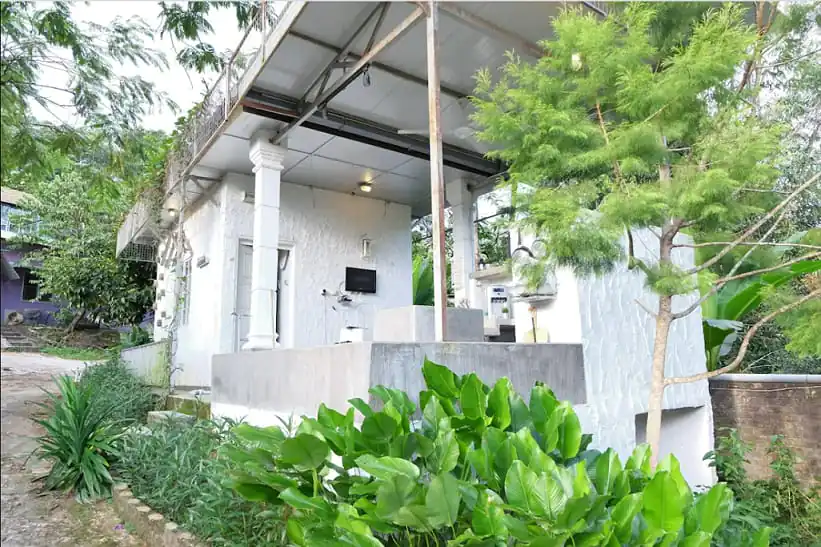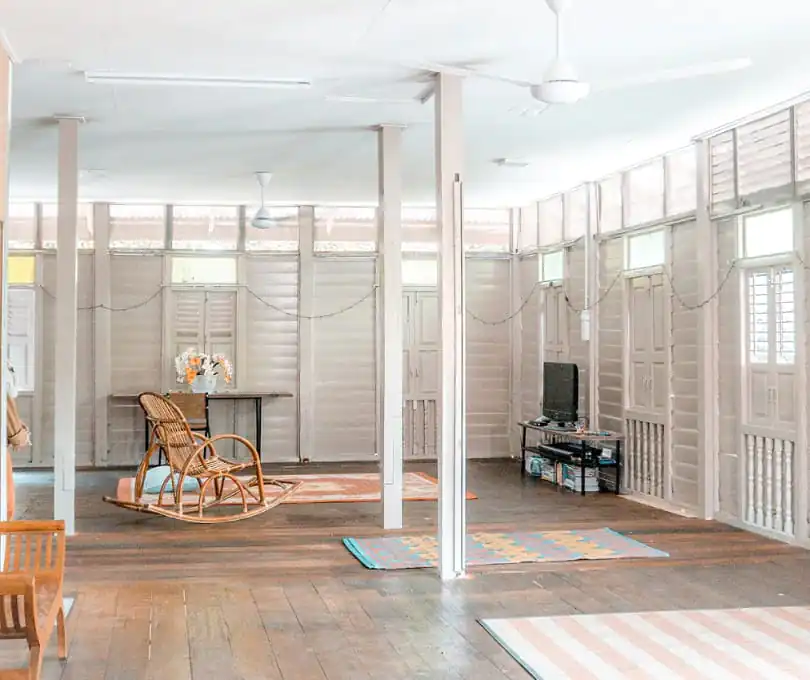 No matter how much of  a city gal or a city guy you are, almost no fancy place can give you an unforgettable holiday experience like a good old countryside vacation!
And if you happen to be yearning for a taste of the countryside – pack up and head on over to the Sungkai Organic Orchard in Perak where you'll discover a magical White Cottage with an outdoor pool and a small river nearby.
Guests can enjoy complimentary activities including a fruit farm walkabout and mini kids playground. For avid adventurers, Felda Hot Springs and Gaharu Tea Valley are a stone's throw away, and white water rafting and caving at Gua Tempurung an hour out.
Alternatively, enjoy the quiet bliss of kampung life in a beautiful Malay traditional house in Kedah, Roemah Dahaman. Also available for RM59 over the special weekend is Chemara 2 in Terengganu. The spacious, peaceful chalet for two offers beautiful sunset views overlooking the sea and a much-needed relaxation.
Farmhouse Fantasy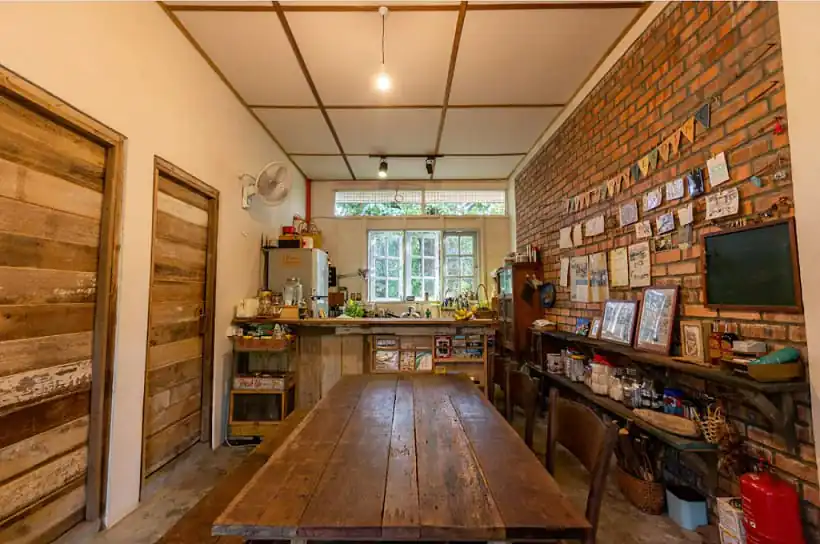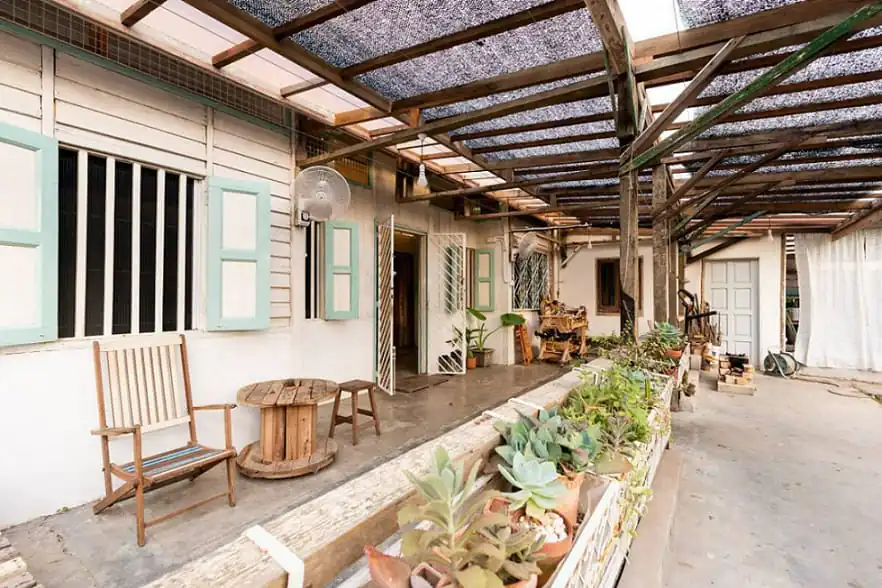 Immerse yourself in the farm life and enjoy a stay at either the Double Room or Triple Room at Durian Guesthouse, an easy half hour drive out from Johor Bahru. Boasting its own permaculture farm, eco-friendly soaps and handmade furniture – this Airbnb Green Stays Gold Award stay will totes lure you to take a step back and appreciate the little things in life – offering you a humble vacation experience.
For more incredible stays, visit airbnb.com or download the Airbnb app today; OR visit https://news.airbnb.com/ms 
More on travels? Read these: