Malaysia is home to a melting pot of cultures and peoples. This year's Hari Merdeka and Hari Malaysia theme could not be more aptly named: "Keluarga Malaysia Teguh Bersama". Hence, for the upcoming Malaysia Day, foodpanda brings back nostalgic memories with a variety of local delicacies specially made by their very own HomeChefs!
This amazing array of kuih-muih includes Karipap, Onde-Onde, Cucur Badak, Pulut Panggang, Keledek Goreng and Kek Sarang Semut.
HomeChef is an initiative started by foodpanda to provide a platform for aspiring chefs to earn an income while doing what they enjoy – cooking. Through this introduction, Malaysian chefs who do not have the capital to set up shop are still able to cook from their kitchens and grow their orders while achieving their personal entrepreneurial goals.
For the owner of Warung Tok Ciden, Herman Sinwan, the pandemic resulted in him having to close down three of his restaurants in Jalan Tunku Abdul Rahman, Kuala Lumpur. It was then that he decided to set up his very own home business and list it on the foodpanda app. The platform has helped him tremendously in generating an income – and for that, he's very thankful.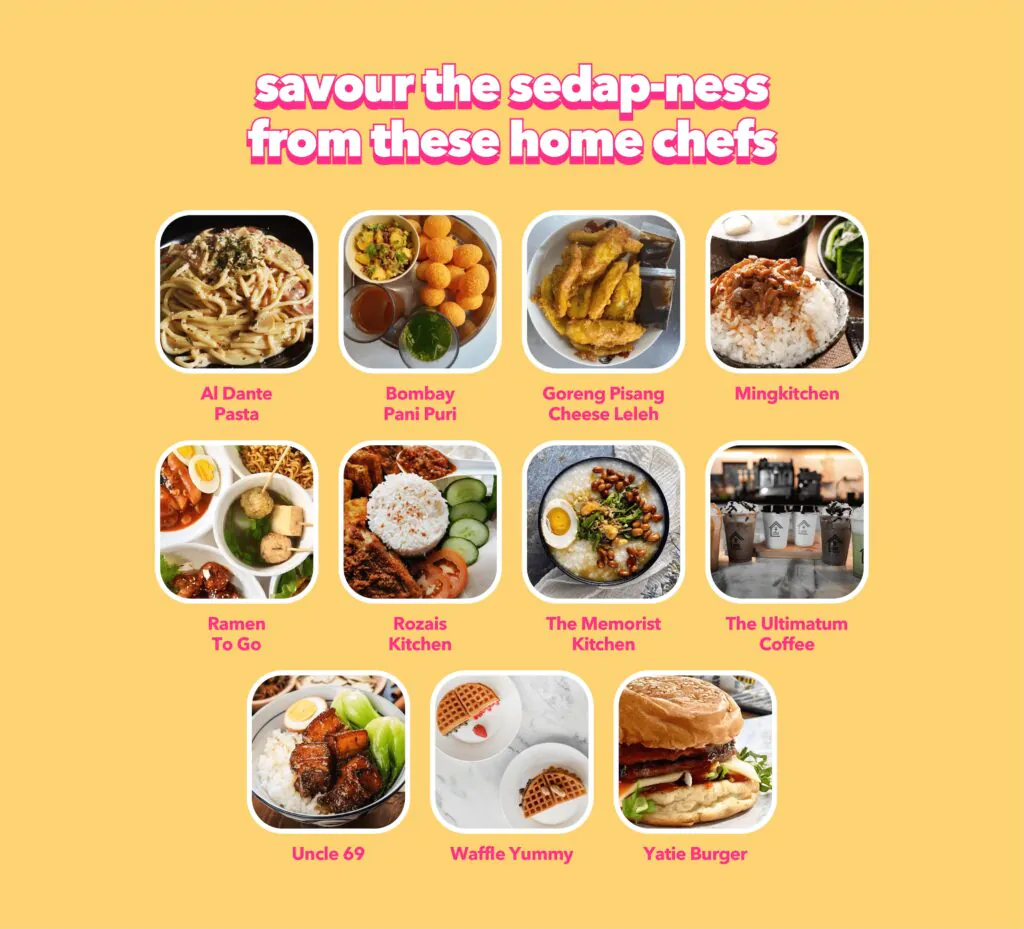 Meanwhile, Masrufa Binti Madi, owner of Ameera Kitchen Bake and Cook, shared that the pandemic resulted in her having to take leave without pay from her previous company. To cope with this, she suggested the idea of starting her own online business to her husband. They started off by selling desserts such as Banana Cake, Royal Butter and more on Facebook and Instagram. When the business was more established, they officially registered and listed it on foodpanda to increase their sales.
Wanna Be A foodpanda HomeChef?
If you would also like to hop on this business platform, you can follow these simple steps: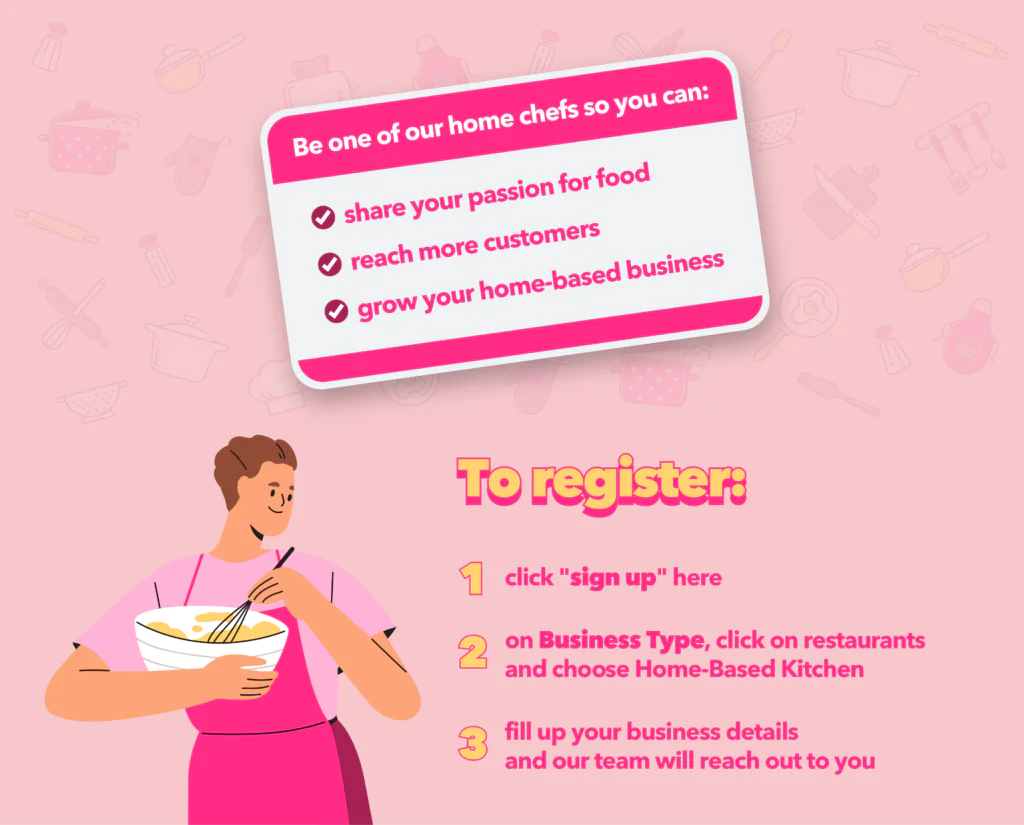 Foodpanda Malaysia continues to promote SMEs and home businesses by giving them the support they need for success and to reach their full potential in the spirit of enjoying everything Malaysian and its adored native flavours.
Click here to find out more about the HomeChef initiative by foodpanda.
More on food? Read these: