Last June, PARKROYAL COLLECTION Kuala Lumpur opened its doors to guests expecting nothing less than opulence and excellence. And that's exactly what they were treated to. What's so incredible about the 5-star luxury hotel is that the Pan Pacific Hotel Group (which owns PARKROYAL COLLECTION) advocates for sustainability, as the hotel industry tends to use high rates of water, consumable goods and energy, which has had a considerable influence on the environment. Thus, the Pan Pacific Hotel Group took the initiative to advocate for sustainability by launching PARKROYAL COLLECTION Kuala Lumpur.
Over the weekend, Lipstiq had the absolute pleasure of indulging in a one-night staycation at the PARKROYAL COLLECTION Kuala Lumpur, inclusive of a complimentary dinner and breakfast at their prestigious restaurant, Thyme.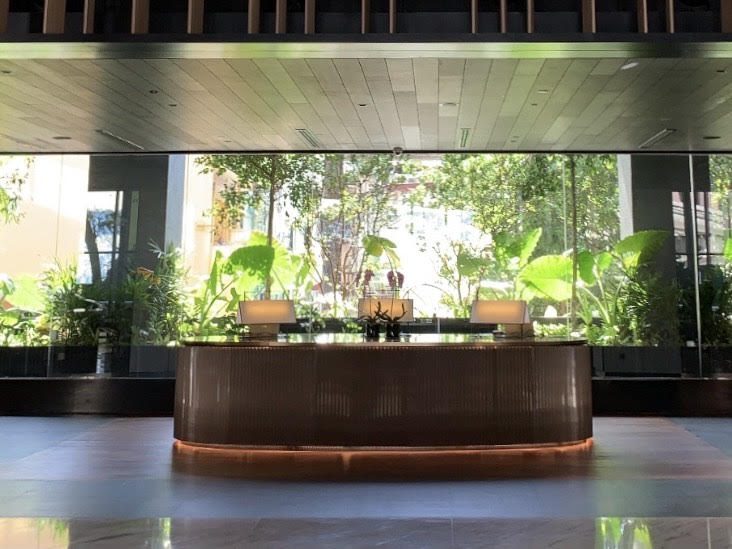 Upon arriving at the hotel, we were greeted by a beautiful interior surrounded by rich foliage, which created a tranquil ambience that most hotel guests wish to escape to. Checking in was a breeze, and the hotel receptionist gladly guided us through our itinerary for our one-night stay. We happily went our merry way towards our room, which was definitely one of the highlights of our stay.
COLLECTION Club room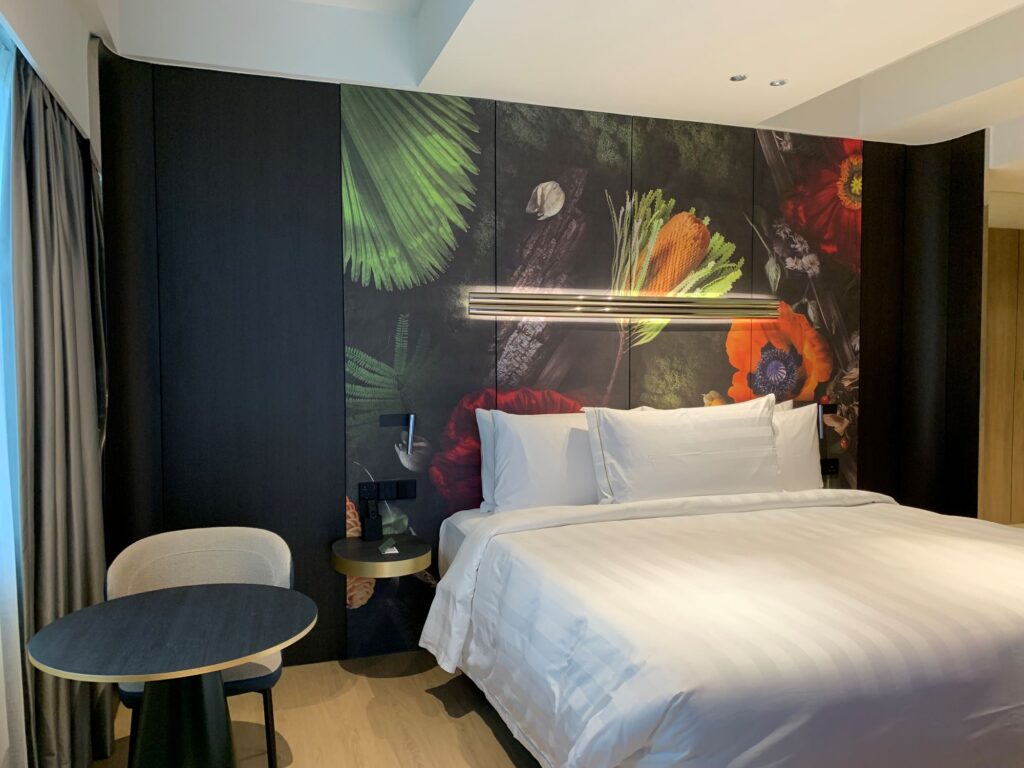 The room was a PARKROYAL COLLECTION Kuala Lumpur exclusive COLLECTION Club room, and it's unlike any other room they offer. We were enamored by the calming and soothing interior, consisting of dark wood that contrasted beautifully with the floral background. It was spacious enough to fit a king-sized bed and a workspace with a view of the bustling city. It was also furnished with an LED Smart television with local and cable channels for you to browse through. The great thing about the TV is that it has an Airplay Mirroring feature, which for those who have an iPhone, can easily connect their devices to the TV.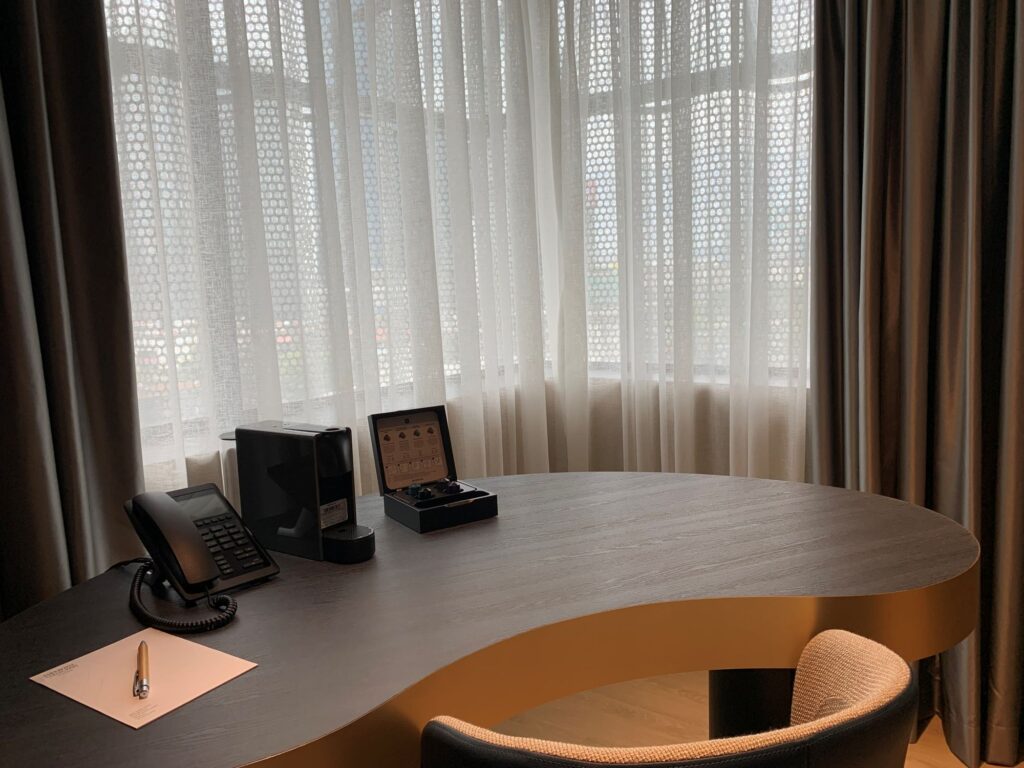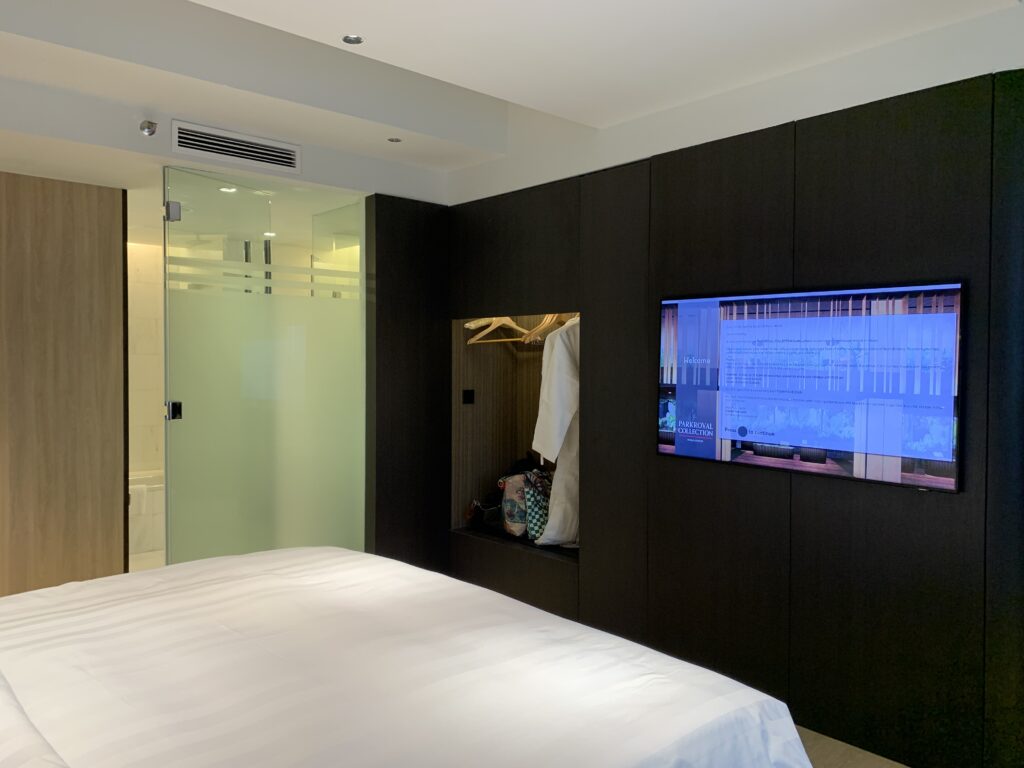 When it came to hugeness, the bathroom was no exception. There was a bathtub, a shower (with a rain shower!), a toilet with a bidet, and premium, eco-friendly and biodegradable bath amenities, including towels of various sizes, a hair dryer, soap, shampoo, and so on.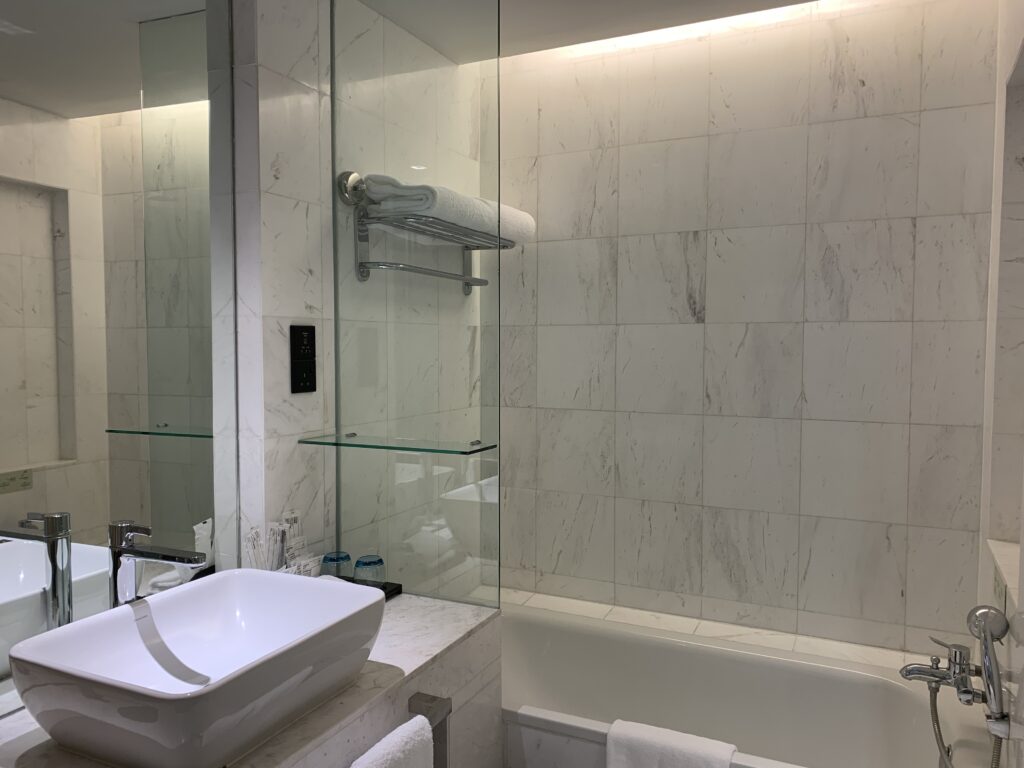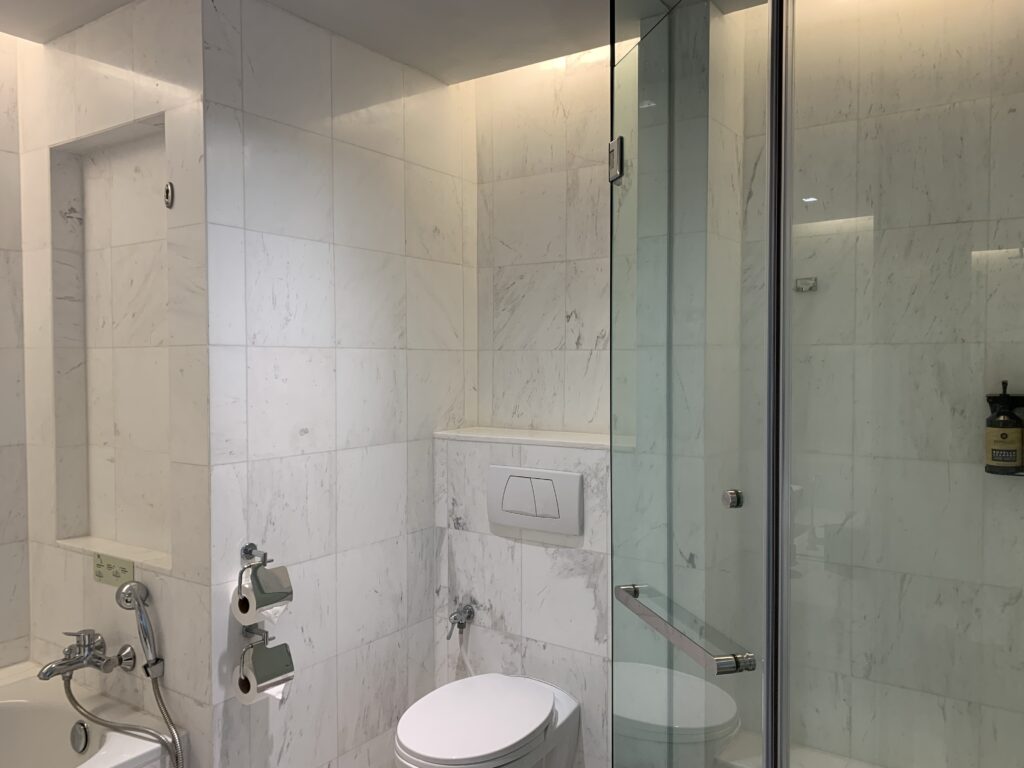 COLLECTION Club Perks
The cherry on top of staying in the COLLECTION Club room is the exclusive privileges that come with it. Staying at the COLLECTION Club room means you can access the COLLECTION Club Lounge, which is this beautifully-decorated space where you can lounge around and hang out during your stay at the hotel.
You are also entitled to other exclusive privileges at the COLLECTION Club Lounge, which include indulging in their daily buffet breakfast and evening mocktails with delectable hors d'oeuvres. Our favorite was definitely the Stir Fried Carrot Cake, which was just full of sweet and savory flavors unlike any other.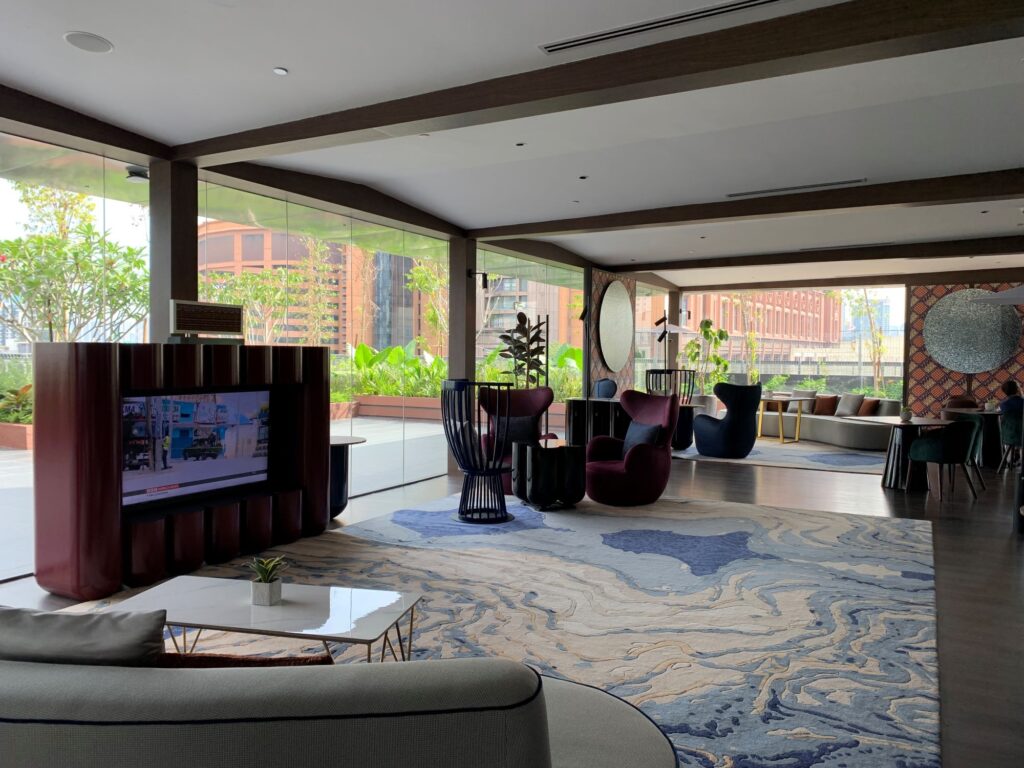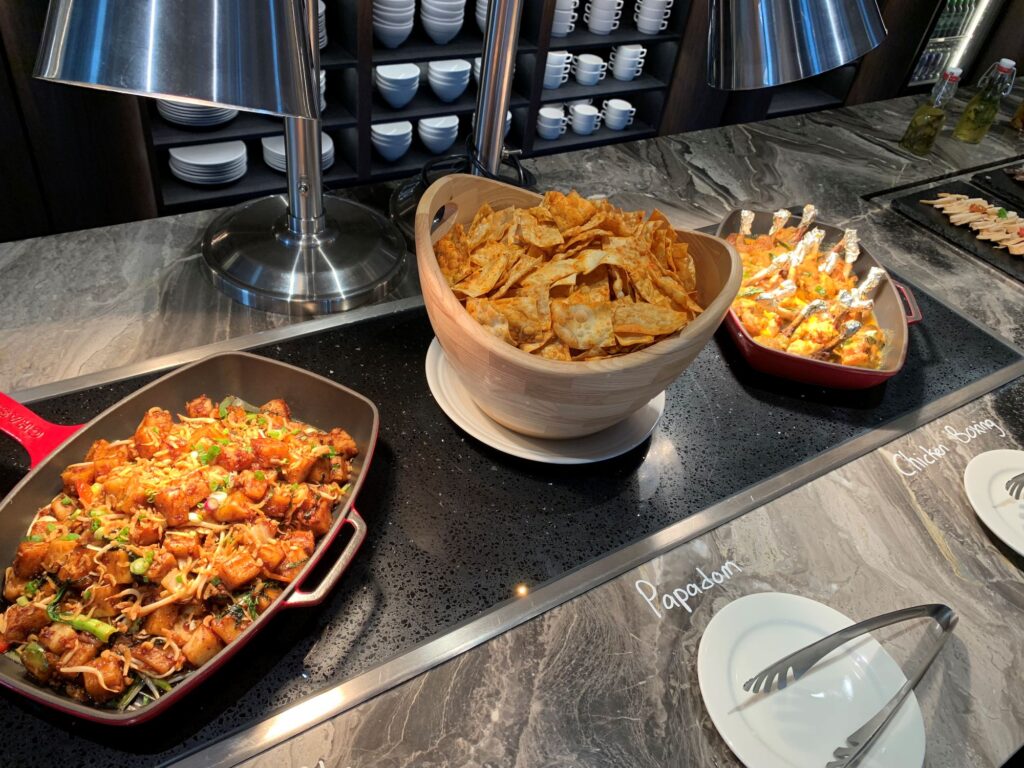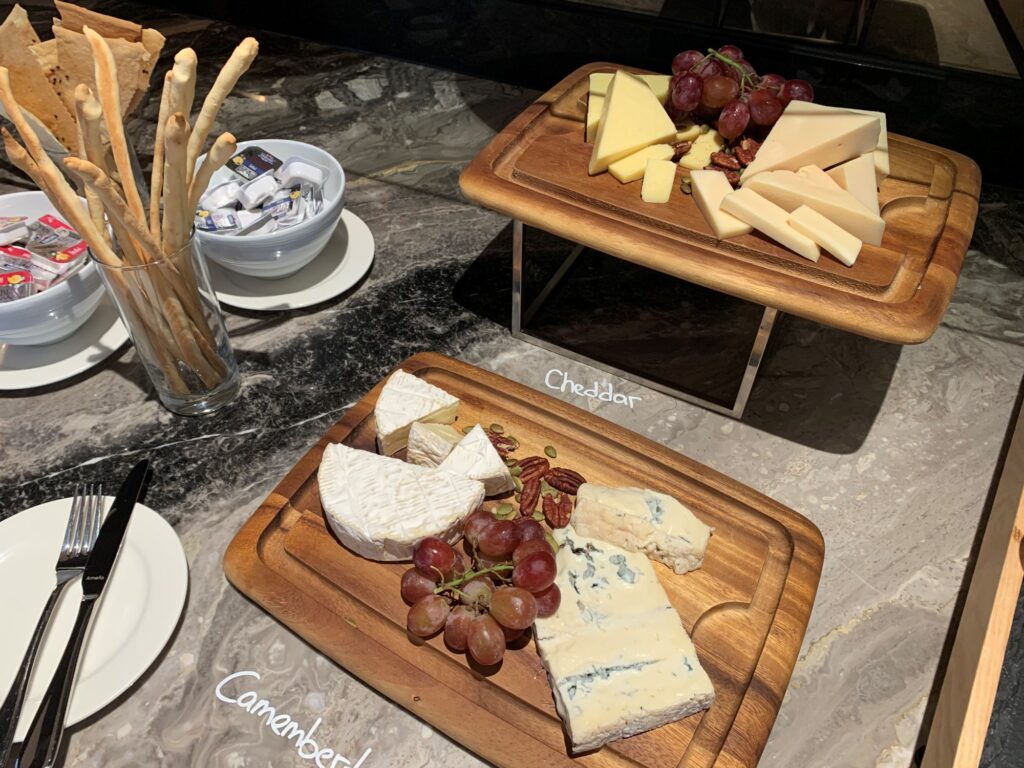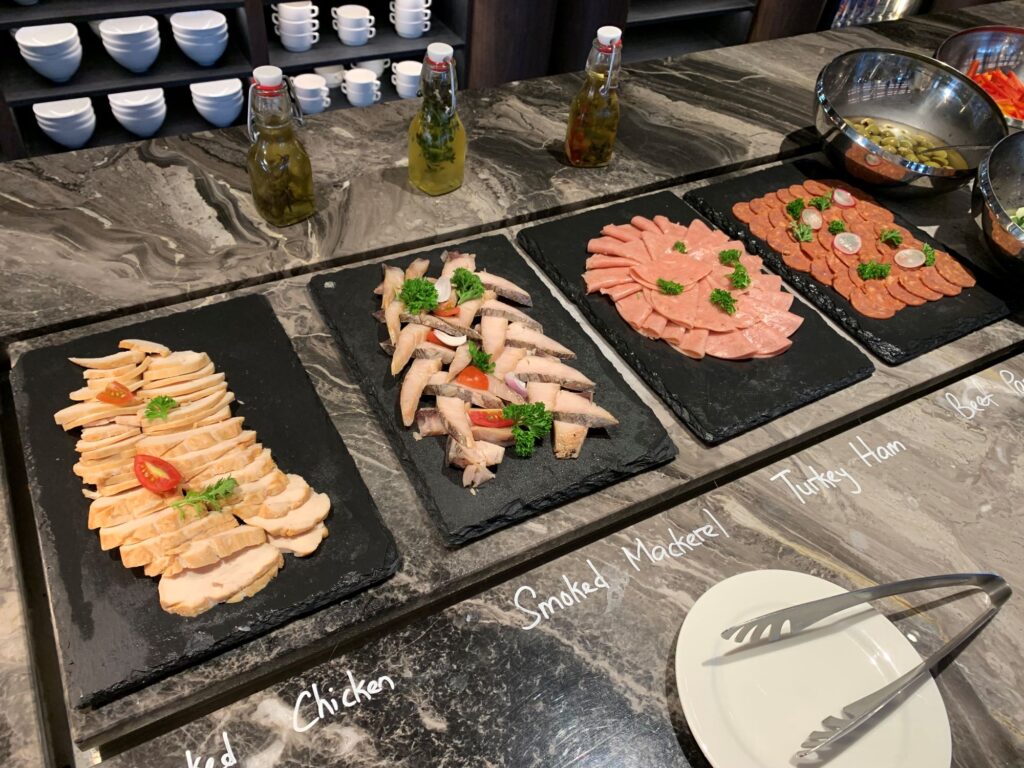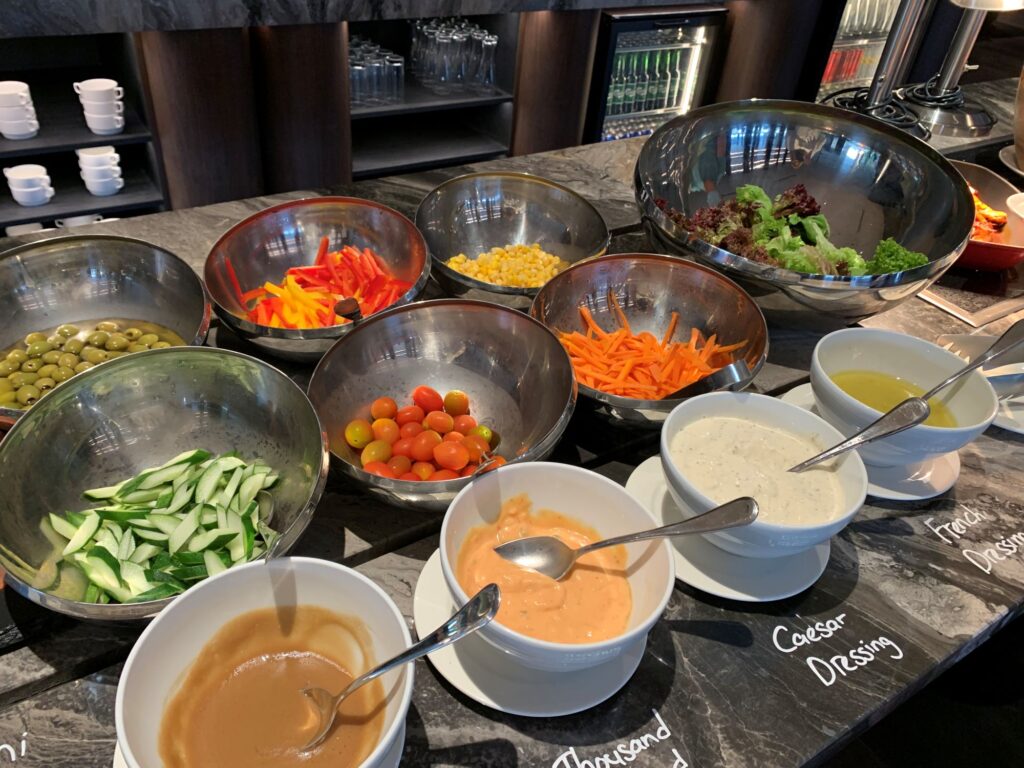 Thyme
At dinnertime, we were whisked away to PARKROYAL COLLECTION Kuala Lumpur's all-day dining restaurant, Thyme. The restaurant is gorgeous and spacious, with beautiful, dim-lighting. Serving both local delights and western staples, Thyme certainly elevates your gastronomic experience to another level.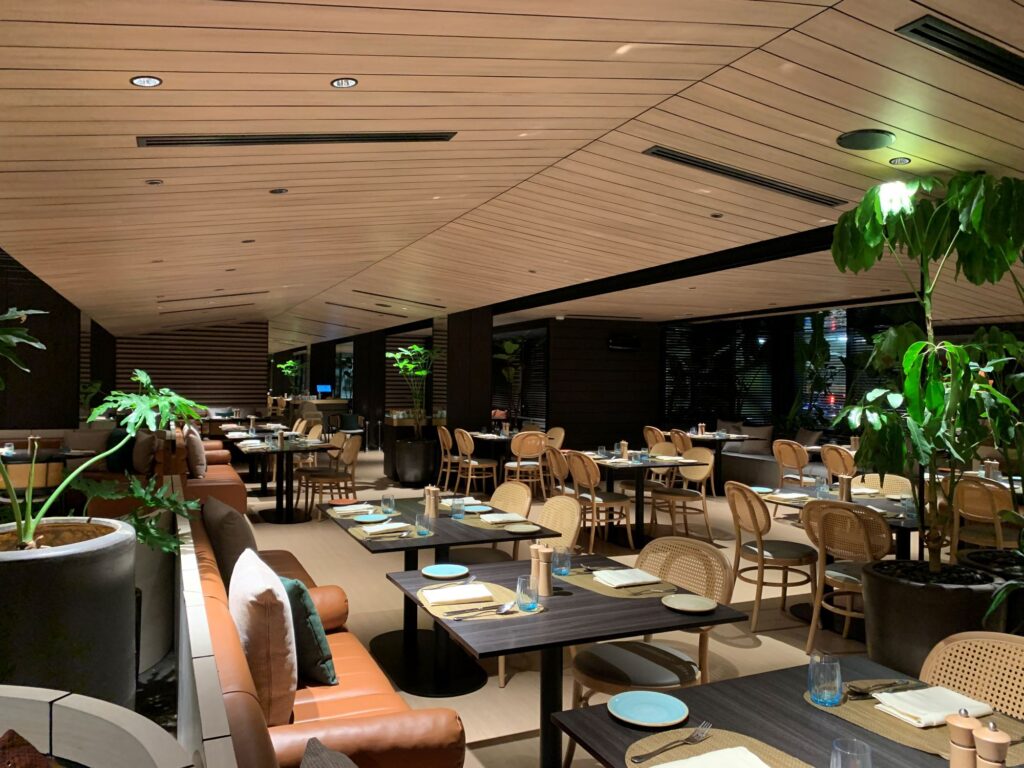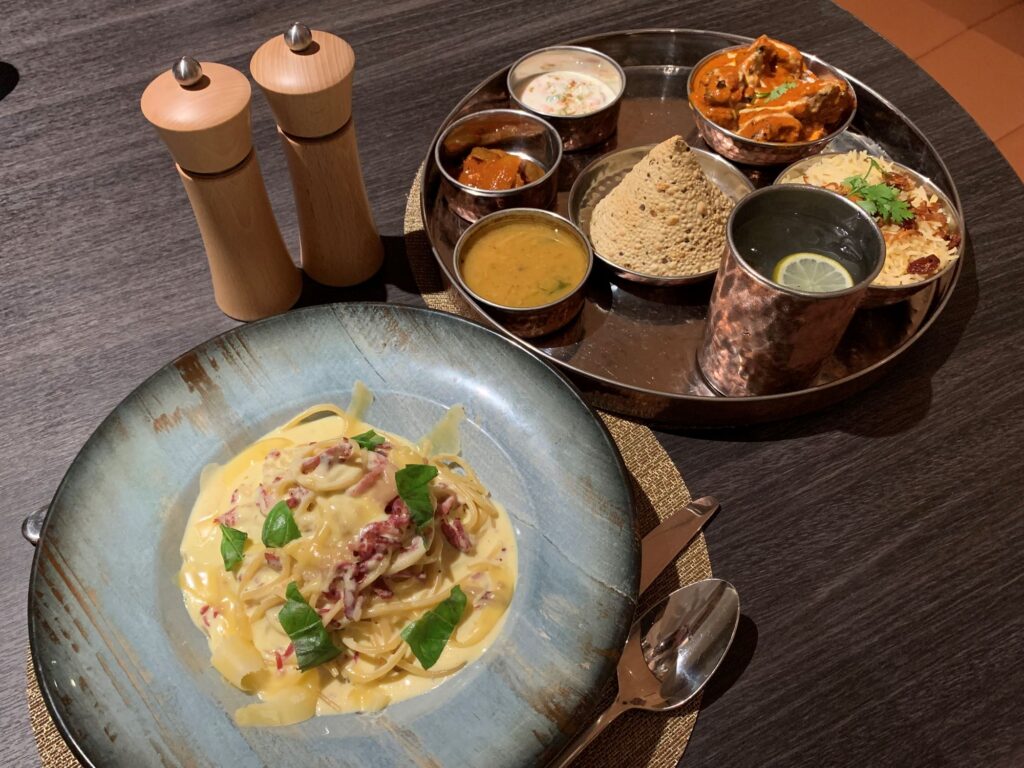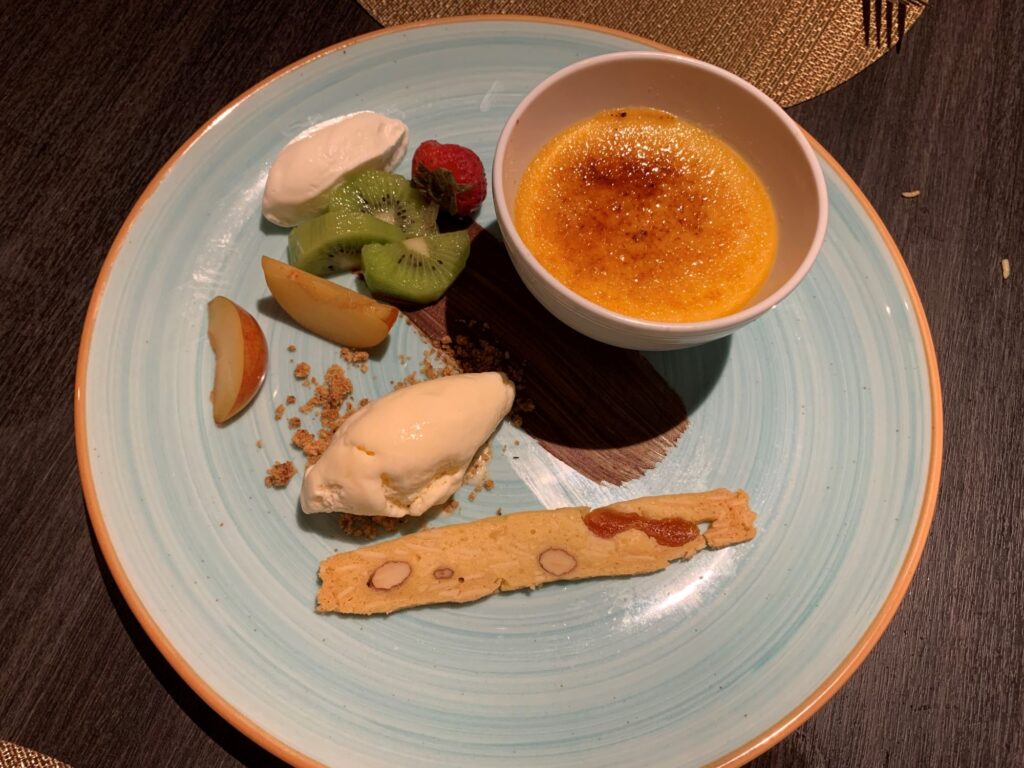 For dinner, we ordered two mains – the Traditional Indian Thali Set (which included biryani rice, raita, lentil dal tadka, mint chutney, papadum and a choice of a main side, which was the Butter Chicken Masala) and Spaghetti Carbonara. To say it was one of the best meals we've had thus far is an understatement. The dishes were exquisite, and we savored each and every bite to the last spoonful. Plus, for dessert, we ordered Tropical Ice Cream served with a side of crème brule, fresh fruit and cream, which was just heavenly – and the perfect way to end the night.
From the friendly waiters to the mouth-watering dishes, you definitely don't want to miss the chance of indulging in the gastronomic offerings at PARKROYAL COLLECTION Kuala Lumpur's Thyme.
The next morning, we revisited Thyme restaurant to indulge in their breakfast buffet. They served an impressive array of international and Malaysian breakfast dishes. From the local favorites nasi lemak and roti canai to dim sum and waffles, you won't have a tough time filling up your tummy to your heart's content with Thyme's selections.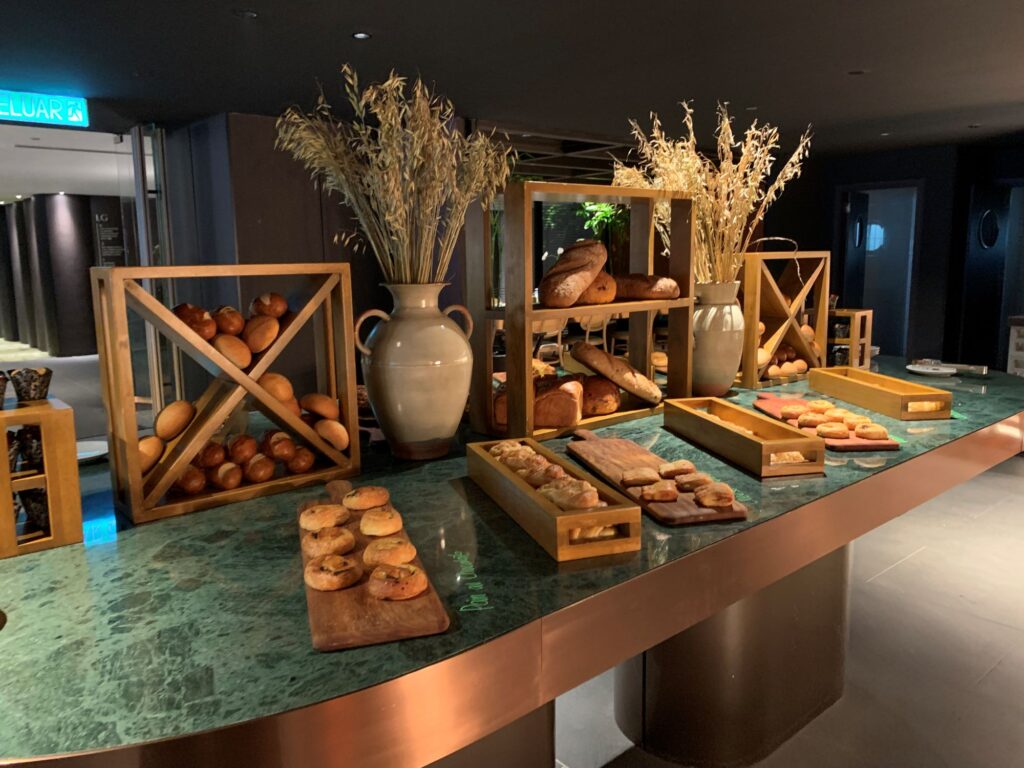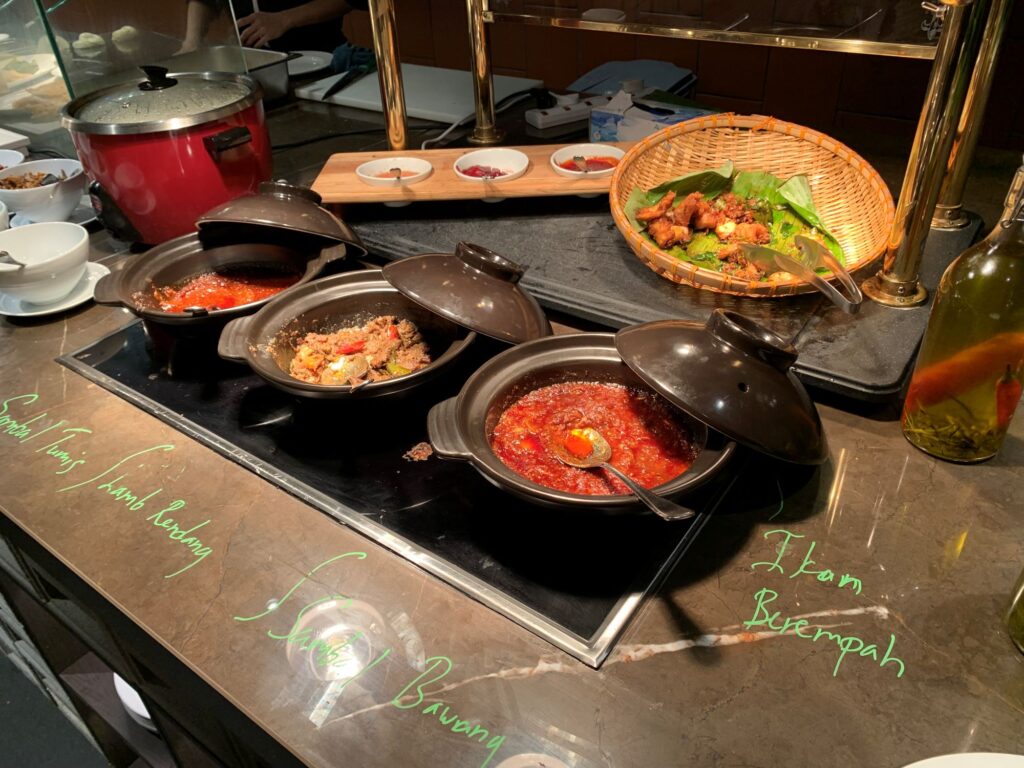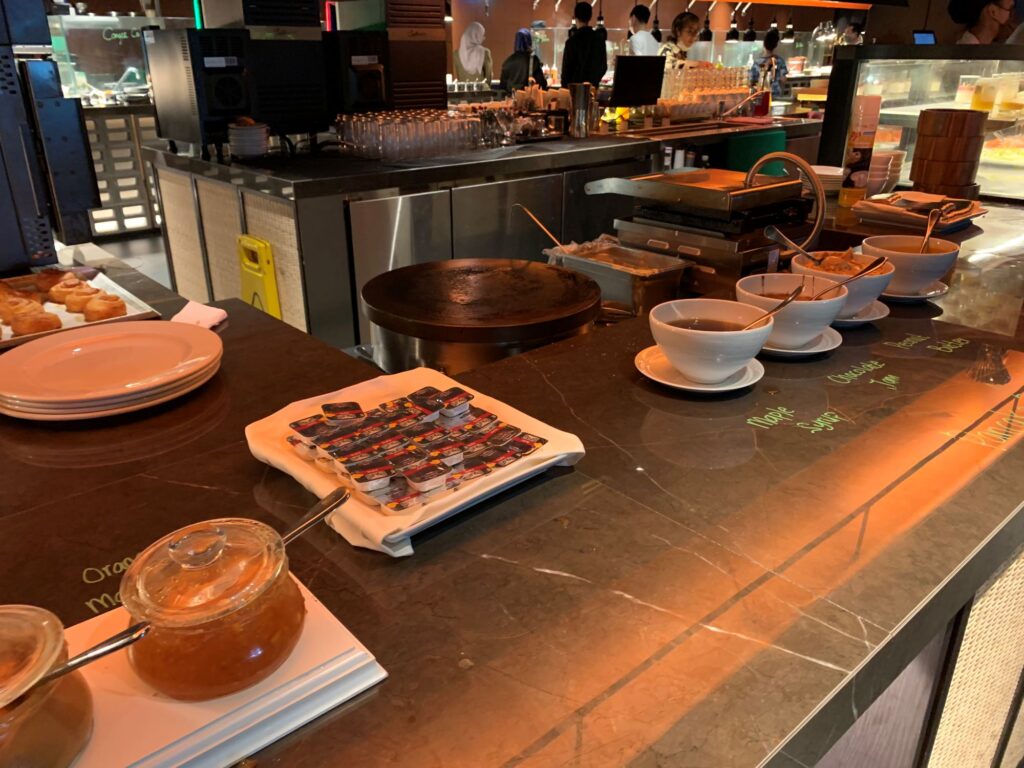 All in all, PARKROYAL COLLECTION Kuala Lumpur is definitely worth-visiting – even for just one night – to unwind and indulge in luxurious hospitality. Soothing ambience, magnificent interior, delectable meals, and kind staff – PARKROYAL COLLECTION Kuala Lumpur has everything that you need to refresh your body and soul.
Make your reservations now at PARKROYAL COLLECTION Kuala Lumpur!
More on LipTrips? Read these:
LipTrip: Lipstiq Luxuriates In An InterContinental Hotel KL Staycation! #Sliving