September is about to get a whole lot better, cause there are eats, sips, music and dope activities coming your way!
Passport To Feast: SG AT The Yard, is taking place this weekend. That means you can indulge in the best food and drinks from Singapore, along with some of the hottest up-and-coming musicians from Malaysia! The high-end cuisine will be served this weekend (9th – 11th September) by the Lion City's premier cocktail bar and their very own MasterChef winner! You'll also have the chance to speak with some of the founders and chefs while savouring their delectable creations. So mark your calendars!
Scaled by Ah Hua Kelong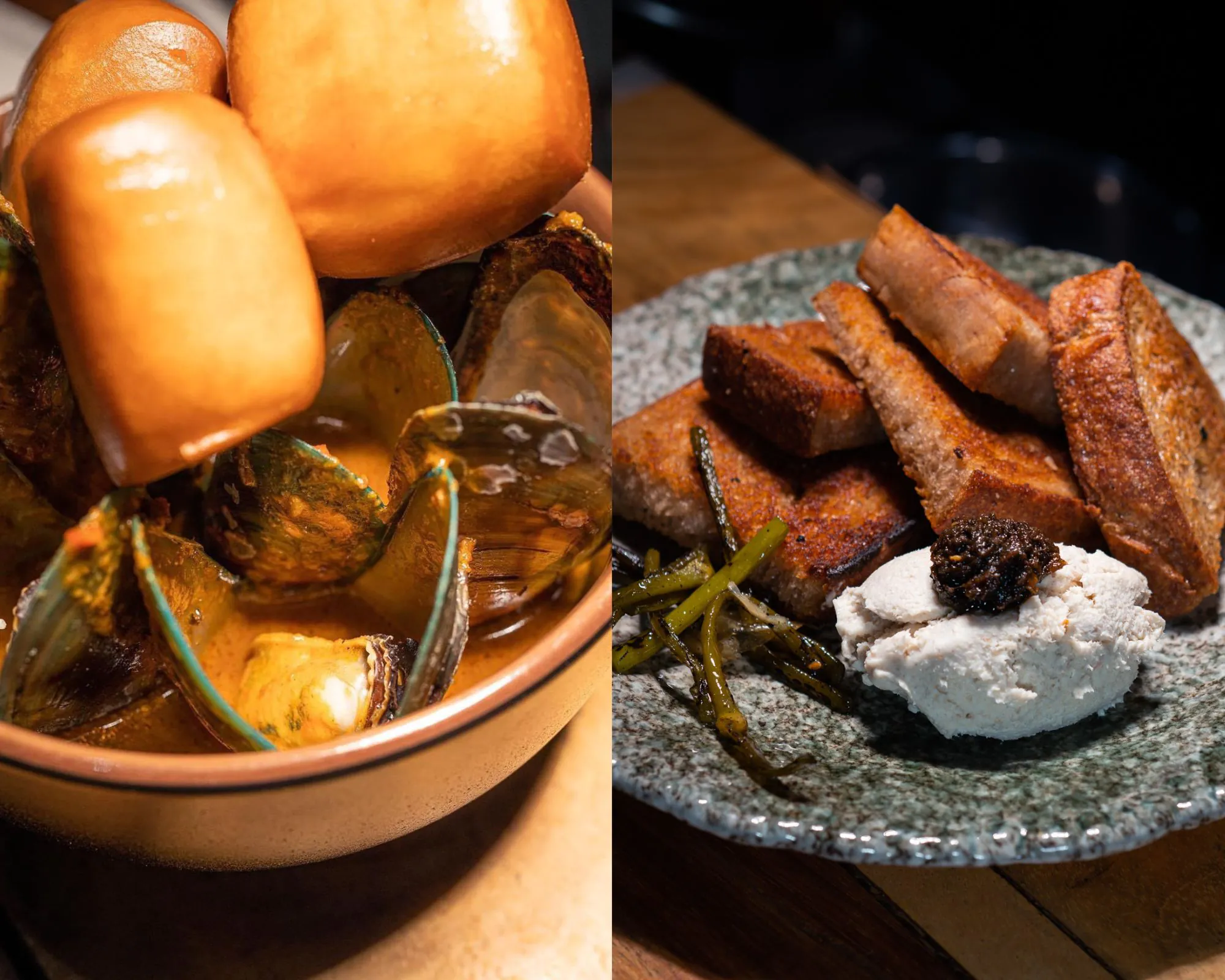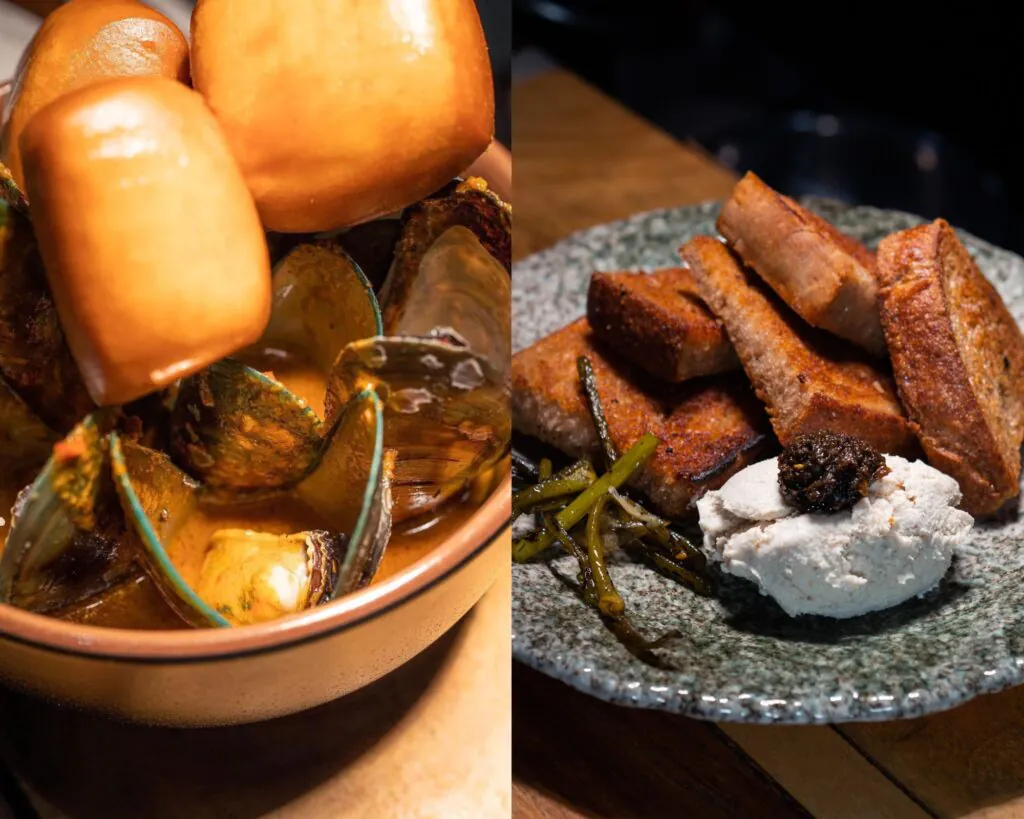 The first ever fish farmer-owned restaurant in Singapore, Scaled brought locally-farmed seafood from the kelongs around Singapore straight to diners' plates through the mod-Sin expression (smoked, torched, dipped in curry!) of co-founder/chef Ron. This 6-course sit-down dinner will only run for two nights, with limited seats. As you sample their seafood (hand-carried from their farms), founder Wong Jing Kai will also be on hand to tell you more about their ethos and way of aquaculture. Participation is by pre-booking only.
3 Picks from their Menu

Smoked Seabass Pate – Hickory Smoked Seabass, Rempah Emulsion, Rye Shokupan

Scaled Curry Mussels – Homemade Rempah, Fried Mantou

Vichyssoise – Pomfret Tortelli, Mussels, Wood Ear Fungus
Xiao Ya Tou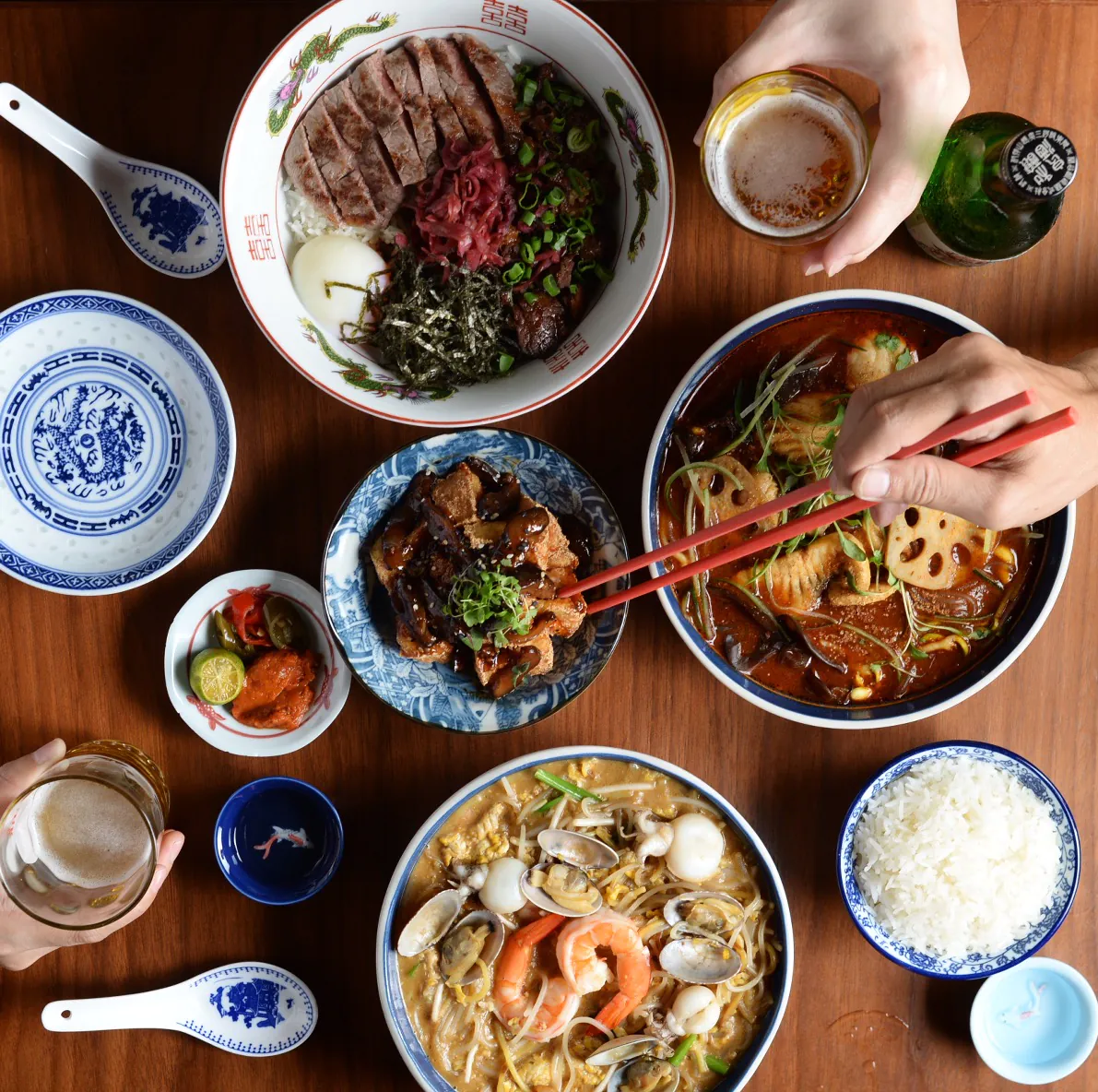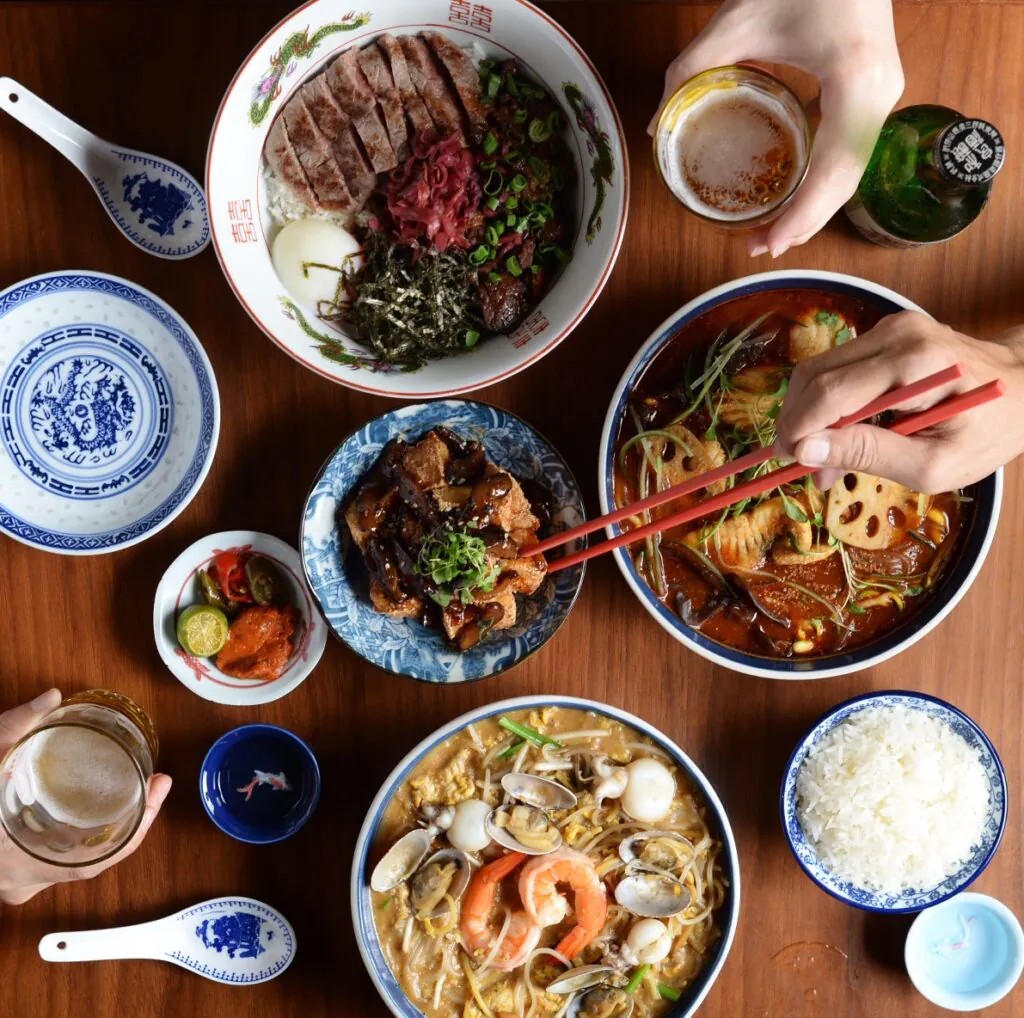 A fusion restaurant on hip Duxton Hill with a name that translates to 'little rebel', Xiao Ya Tou will be featuring their crowd-favourites in KL. We are looking forward to their modern take on Singapore-style Hokkien Mee that is full of wok hei; and their Lobster Kueh Pai Tee! This dish is available a la carte, all day.
3 Picks from their Menu

Spicy Mala Noodle Bowl – bean sprouts, cashew nuts, sansho peppers, crispy beans curd, lotus root, fungus, sweet potato glass noodles, cucumber, chilli oil, sansho peppers

XYT Singapore-Style Hokkien Mee – Wok-fried noodles, prawn broth, octopus, clams, bean sprouts, Chinese chives, spicy shrimp paste

XYT Wagyu Beef Rice Bowl – braised wagyu beef, onsen egg, pickles, seaweed, sesame seeds, spring onions
MasterChef Singapore S3 (2022) Johnathan Chew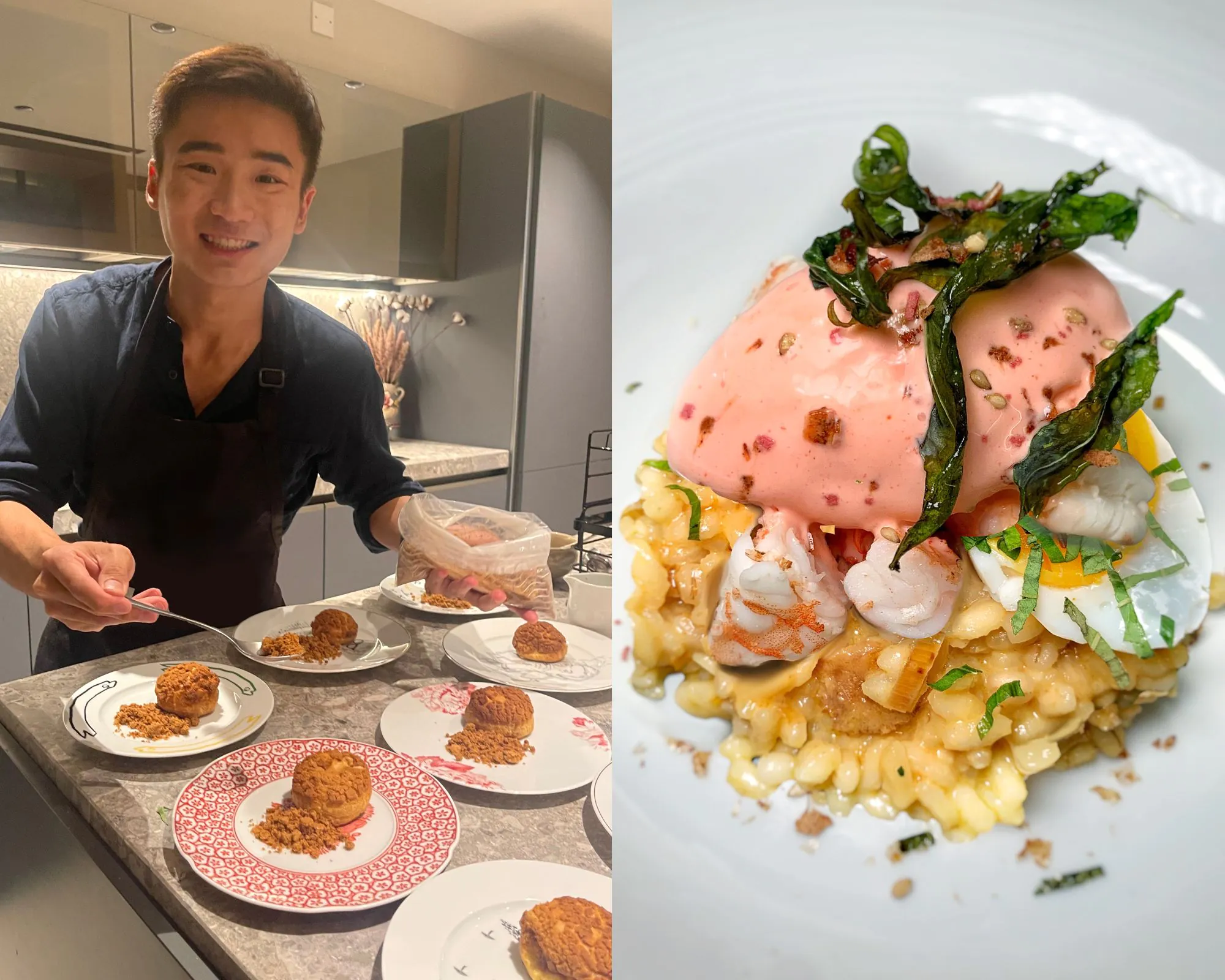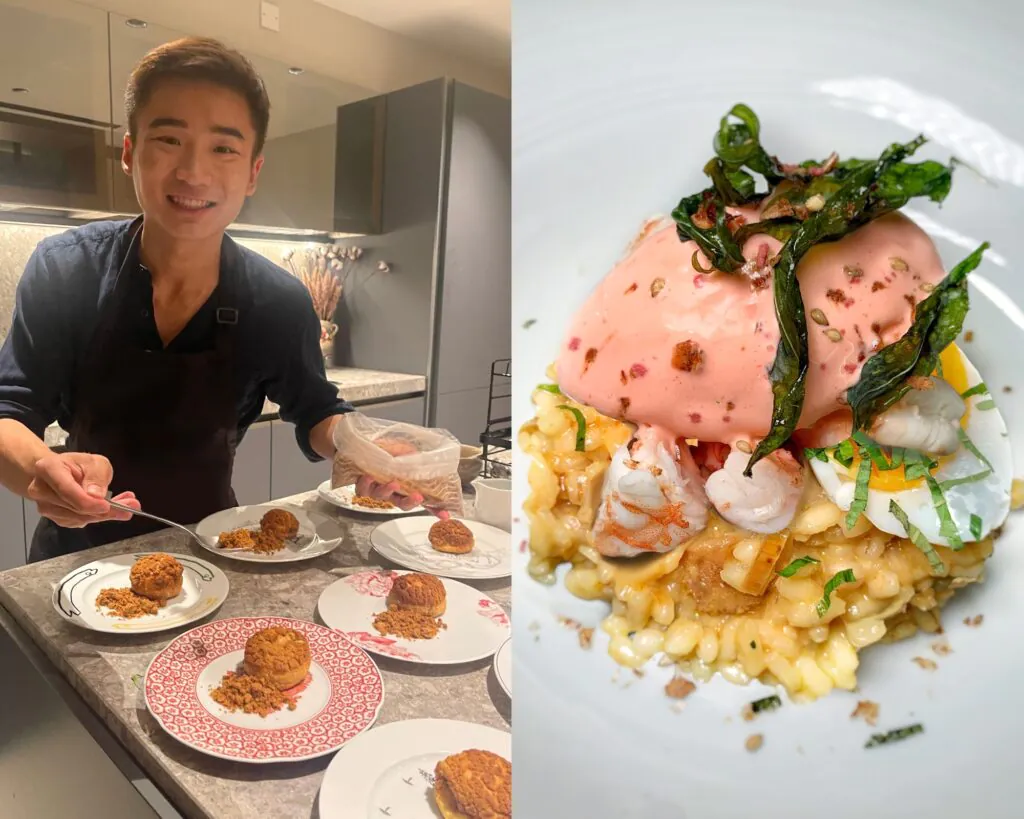 The winner of Season 3 (2022) of MasterChef Singapore, dental student Johnathan Chew, will present his modern take on a traditional dish in a live cooking station. Get ready to enjoy his Laksa Risotto with Sea Prawn & Bean Sprout Salad, Sous Vide Egg, Laksa Leaf Oil. This dish comes in a la carte and is available for lunch and dinner for limited portions only.
Laut Collective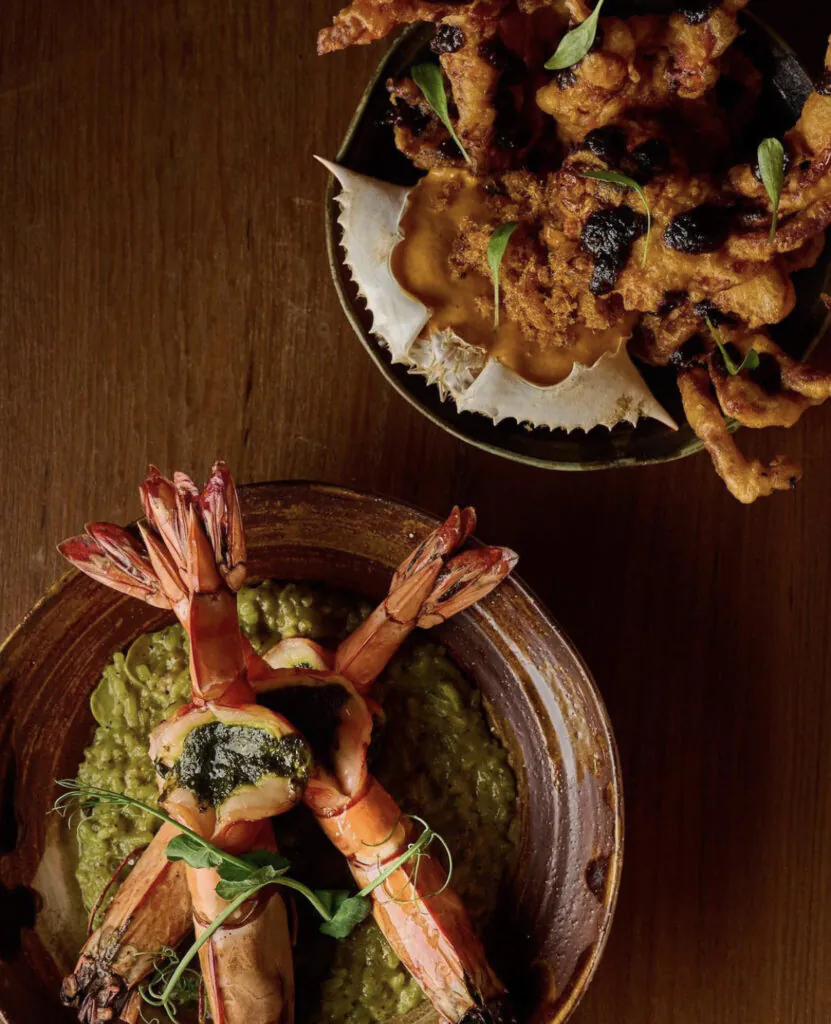 Laut produces seasonal cuisine experiences, with the aid of ardent local producers, using inspiration from the great diversity of culture and produce that Southeast Asia has to offer. Laut's dishes are available a la carte, all-day.
3 Picks from their Menu

Char Siu Tuna – Seared Aged Tuna, Char Siu Glaze, Calamansi Sambal Matah, Chilli Oil

Otah Sando- Saba Fish, Otah Rempah, Asian Tartare, White Toast

Pandan Donut – Pandan cream, Lavender Coconut Glaze, Cacao Nibs, Sea Salt
KIAP x Taco King Collab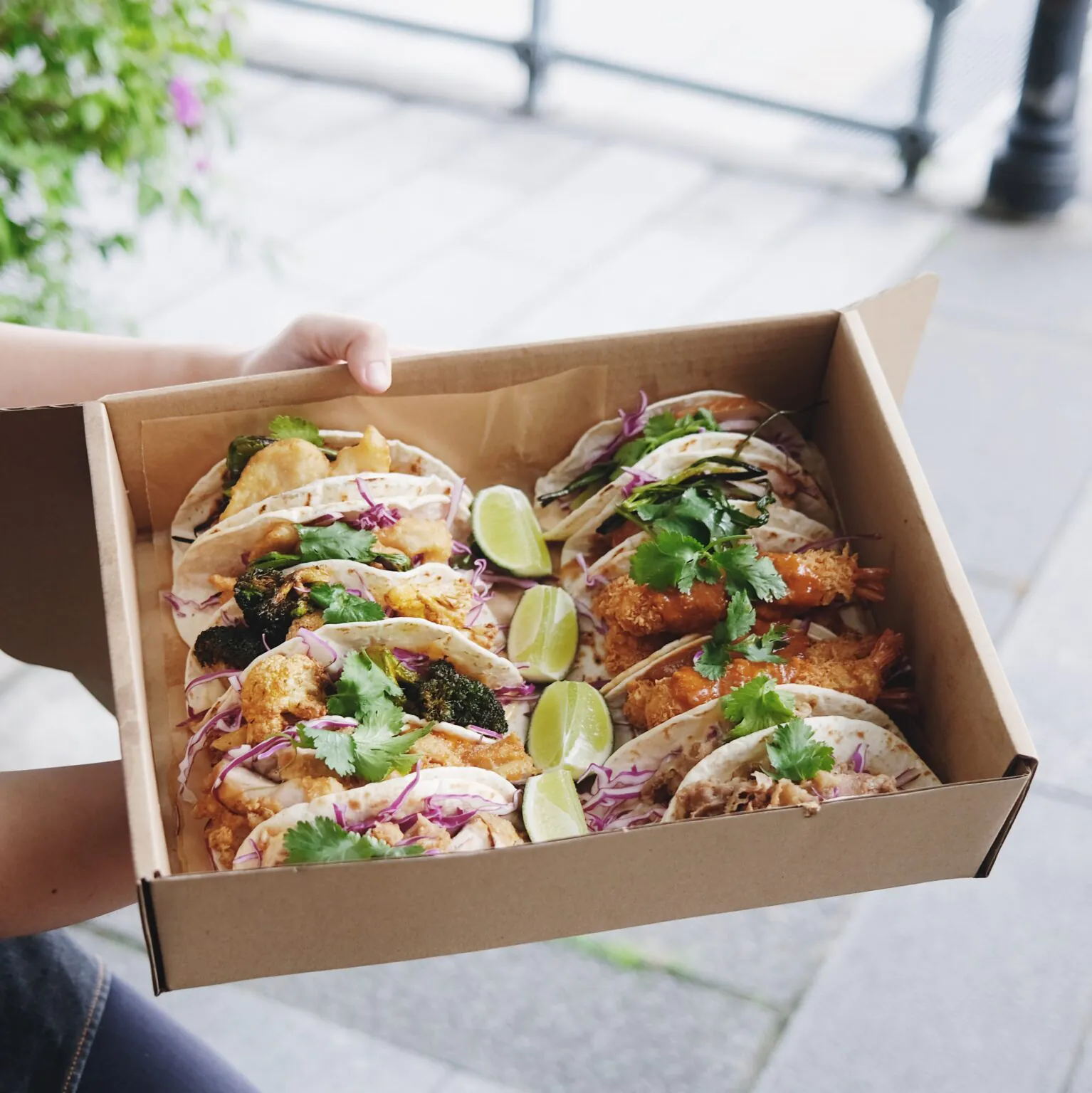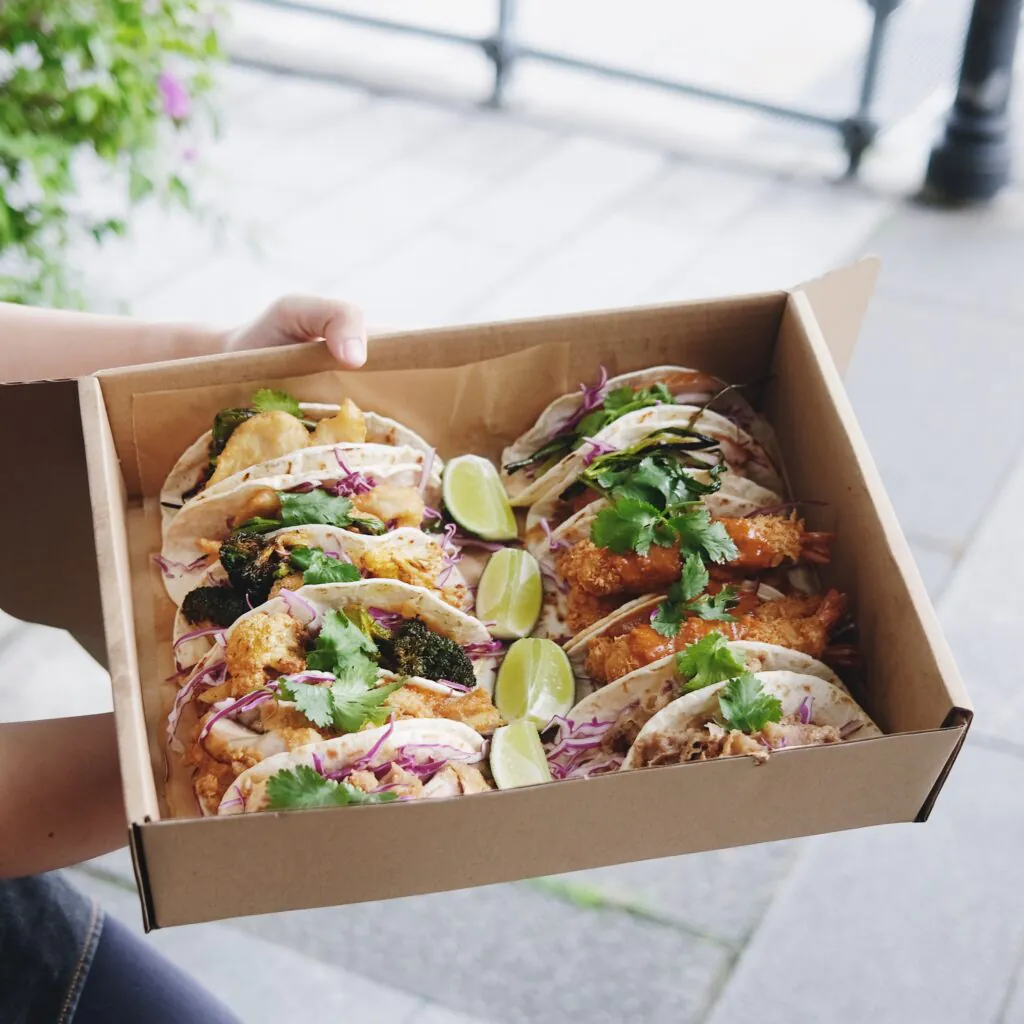 Something to 'taco' about is this special partnership between KIAP in Singapore and Taco King in KL! Only at Tiffin, the sellers of portable delights offer vegan chicken rendang tacos alongside Asian flavours like ayam buah keluak. But that's not all – Western influences like the umai tostada are also included. This dish is available a la carte, all-day.
3 Picks from their Menu

Ayam Buah Keluak Taco

Dynameat Crispy Rendang (v) Tavo – Vegan Chicken deep fried and topped with rendang gravy and garnished with pickled onions

Umai Tostada – Wild caught pomfret, red onions, coriander, birds eye chili on a bed of guacamole
Jekyll & Hyde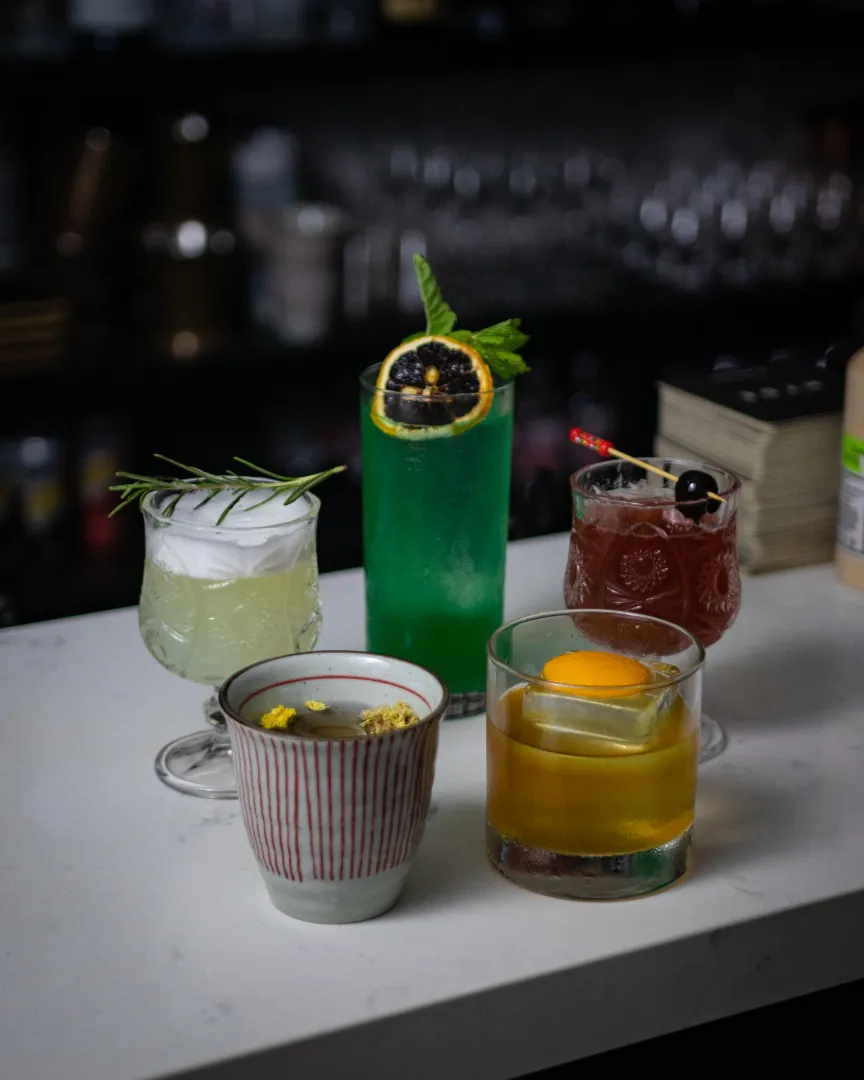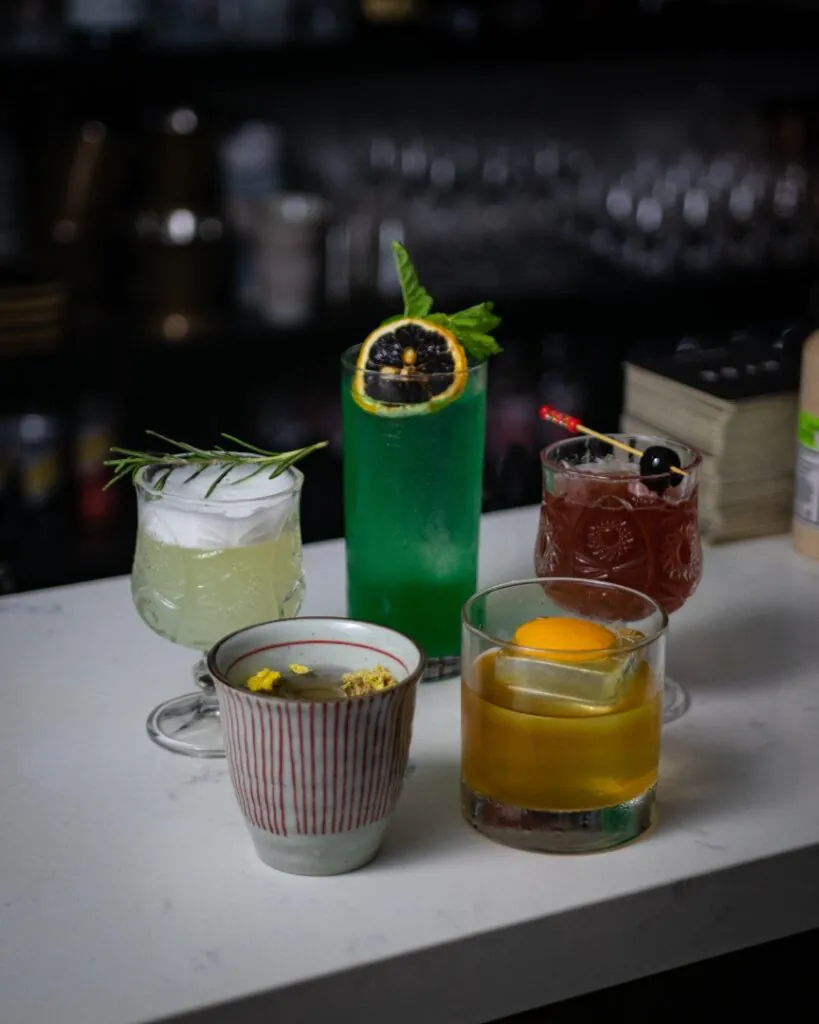 This weekend, Tiffin will host Singapore's first cocktail bar, which will serve inventive cocktails and enhanced Singapore soul food. Along with a caffeine-infused beverage, you can find amusing concoctions like a cocktail themed on tau fu fah! In addition, the bar will create a familiarly aromatic mixture using air bandung, a favourite beverage in Malaysia.
3 Picks from their Menu

The tau fu fa focused 'Mr. Bean'

Smokey, caffeine-infused 'Resurrection' 

Air Bandung inspired 'Hummingbird's Truth' 
Head over to Tiffin At The Yard this weekend; and follow them on Instagram & Facebook!
More on food and drinks? Read these: