Tealive Eats
'Tealive Got Food' and it's all-day – which means 'Tealive Got Lunch' and 'Tealive Got Dinner', too! 
Everyone can agree that bubble tea has the power to brighten one's day. A cup of cooling, iced bubble tea can be the answer to everything, especially on a hot day. And when you think of boba, you think of Tealive, right? But did you know that Tealive now serves food too? Yes, you got that right! From popcorn chicken to mac and cheese, most Tealive outlets now offer a variety of dishes!
Bryan Loo, founder and CEO of Loob Holding Sdn Bhd, said Tealive is staying true to its brand promise of "Always More Than Tea" – and it now has a wide range of speciality coffees, signature Toastea™ and artisanal food that are suitable for different times of the day. Basically, you can sip bubble tea and chow in one sitting, whether it's at tea time or mealtime.
Besides Mac & Cheese, Tealive's menu comprises Grilled Chicken Western Gravy Rice, Grilled Chicken Aren Glazed Rice, Buttermilk Popcorn Chicken Rice and Meletop Beef Rice, available all-day. The sets are priced at RM15.90 each ala carte, and RM13.90 when bought with any drink. Tealive also recently extended its menu to include muffins and fried snacks, and their offerings come in value meals too.
So, the next time you and your pals are hanging out at Tealive, make sure to chow down on their food!
Check out Tealive's official website for the menu.
XO-ice Gelato
Looking for a healthier version of dessert? We gotchu!
XO-ice, an Asian-born-Italian-made low-calorie gelato brand, introduces a new approach to desserts, serving go-to gelatos for health conscious consumers in Malaysia. Offering great-tasting gelatos with a premium texture, XO-ice prioritizes providing consumers the freedom to indulge happily and healthily.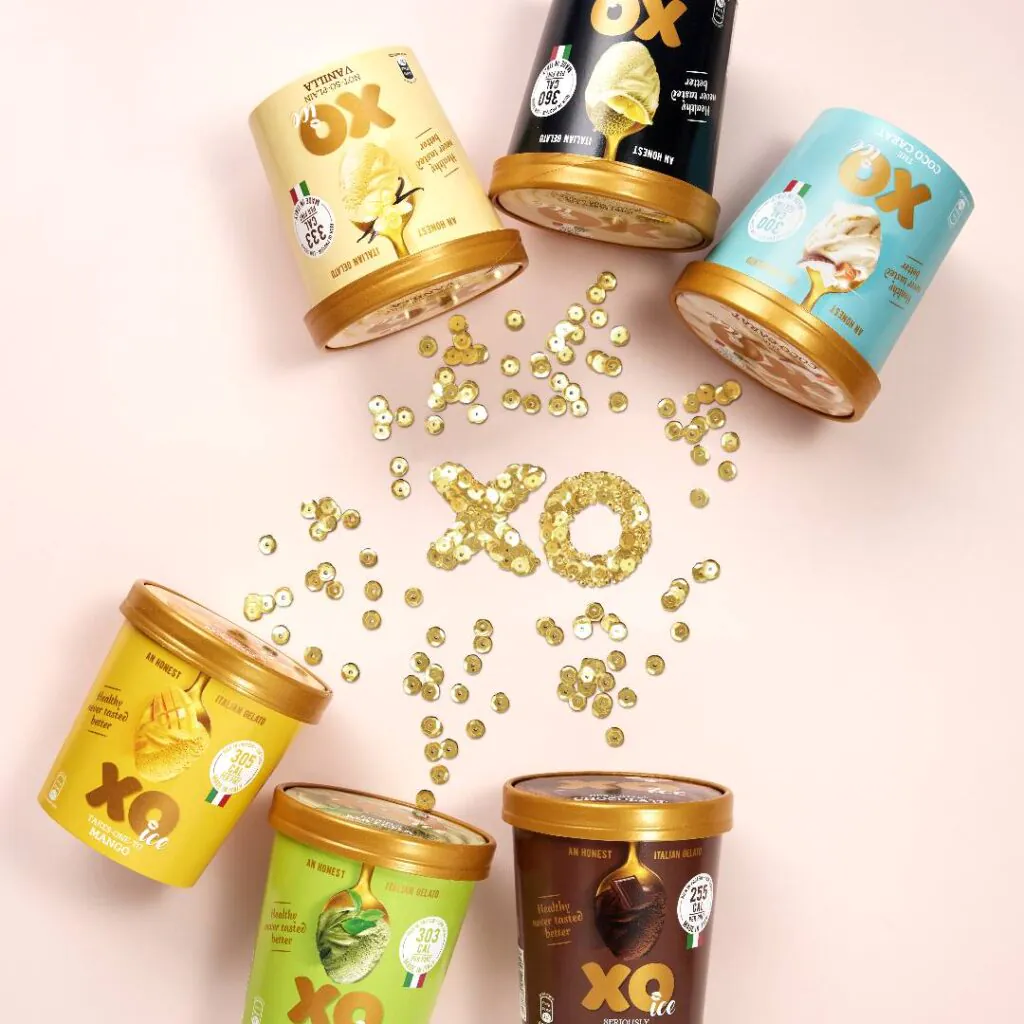 The inspiration behind XO-ice is the brand's aim of popularizing desserts that contribute to its consumers' nutritional, physical, mental and emotional health. With Asia being the source of inspiration for many of the brand's products, XO-ice wants to position the brand as a healthy alternative sweet-treat to health conscious Asian consumers, especially Malaysians.
As a brand that cares about inclusivity, XO-ice wants to ensure that as many of its consumers are able to enjoy its products, hence why it has worked towards being vegetarian, GMO-free, and Halal certified. With that, some of their popular flavours include:
King Don't Lie Musang King Durian – A Musang King Durian-flavoured gelato with 25% of the Musang King Durian paste hailing from Malaysia that is 360 calories and contains 28g of protein.
The Coco Carat – A coconut-flavoured gelato with hints of caramel sauce that contains coconut from the Philippines that is 300 calories and contains 27g of protein.
Mucho Matcha – A matcha-flavoured gelato with matcha powder from Japan that is 303 calories and contains 28g of protein.
Seriously Chocolate – A chocolate-flavoured gelato with cocoa powder from Ecuador that is 255 calories and contains 23g of protein.
Takes-one-to Mango – A mango-flavoured gelato with Alphonso Mango pulp from India that is 305 calories and contains 28g of protein.
Not-so-plain Vanilla – A vanilla-flavoured gelato with vanilla essence from Madagascar that is 333 calories and contains 28g of protein.
Goood Morning Vietnaaam! – A Vietnamese drip coffee-flavoured gelato with hints of chocolate chips that contains coffee from Vietnam and is 350 calories, containing 25g of protein.
Apart from their current distinctive gelatos, XO-ice constantly develops new flavours. A few upcoming products include Gingerly Chocolate, as well as dairy-free La Vie en Pink and Mango Goes Coco, and many more in-the-making.
For dessert-lovers craving for a taste of XO-ice's gelatos, they are available at your local grocery stores such as AEON, Mercato, JUSCO, Ampang Grocers, Ben's Independent Grocer, Bilabila Mart, Cold Storage, Isetan, Jaya Grocer, Village Grocer, and many others.
For more, visit XO-ice on Instagram, Facebook, or its website
More on food? Read:
Noms, Now: IKEA's Food Day Promos & Marrybrown's K-Crunch Menu