BHC Chicken
Many Malaysians aren't just lovers of all things K-pop – they're also infatuated with glorious K-cuisine. From chewy Tteok-bokki to steamy Kimchi-jjigae, what's not to love about K-cuisine? Oh, and their fried chicken is just to DIE for. Crispy on the outside, and juicy on the inside – the Koreans definitely know how to cook their chicken to perfection.
Luckily for us fried chicken enthusiasts, there's a new Korean fried chicken food chain coming to our home turf. Start clucking, because BHC Chicken is your next stop to satisfying your fried chicken cravings!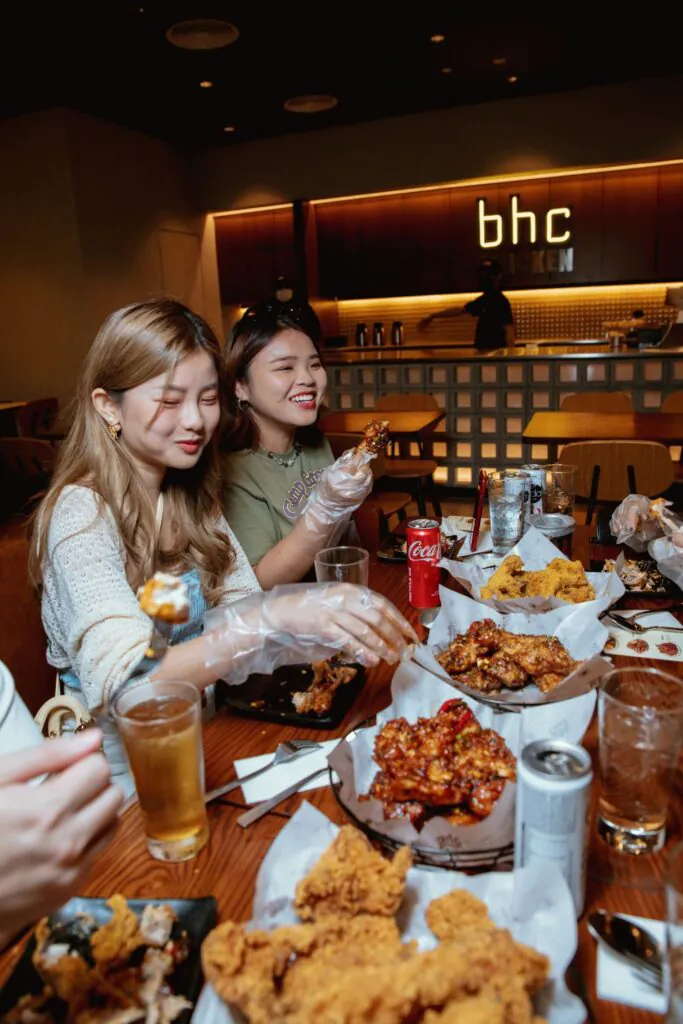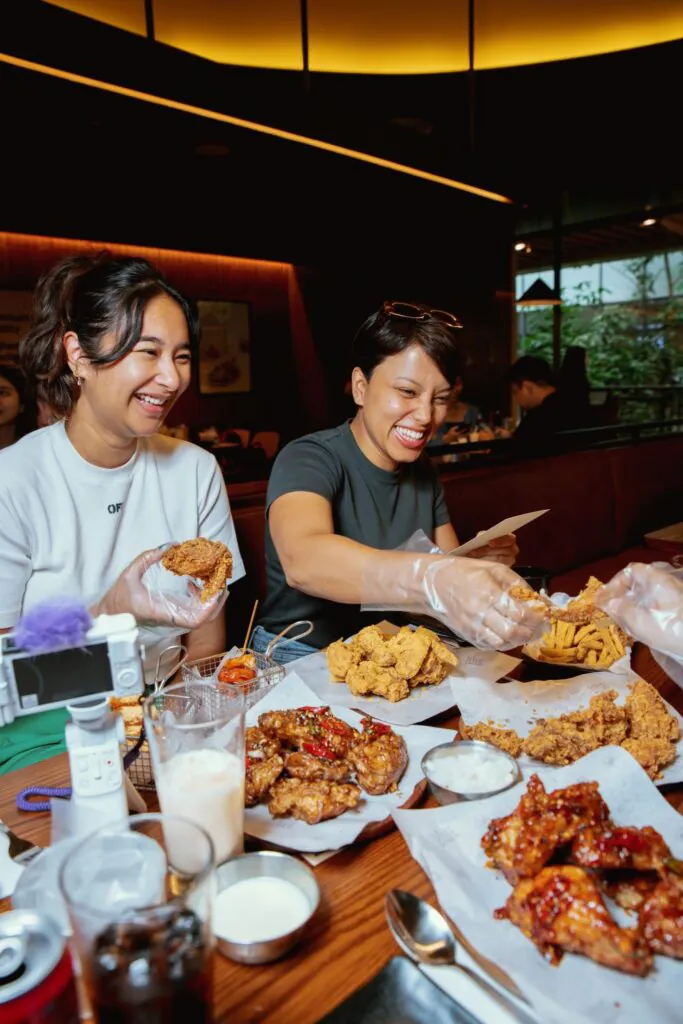 BHC, which stands for "Better & Happier Choice," is one of South Korea's most popular fried chicken chains – and it's finally making its way to Malaysia. You can get a first taste of an im-peck-able selection of tantalizing Korean fried chicken at 163 Mont Kiara.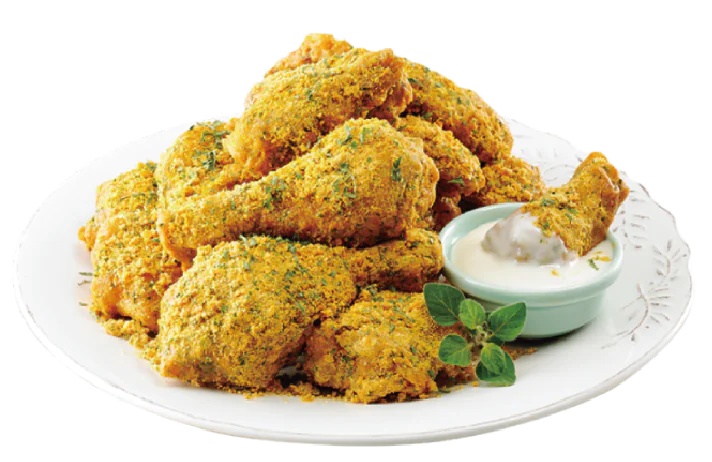 Bburinkle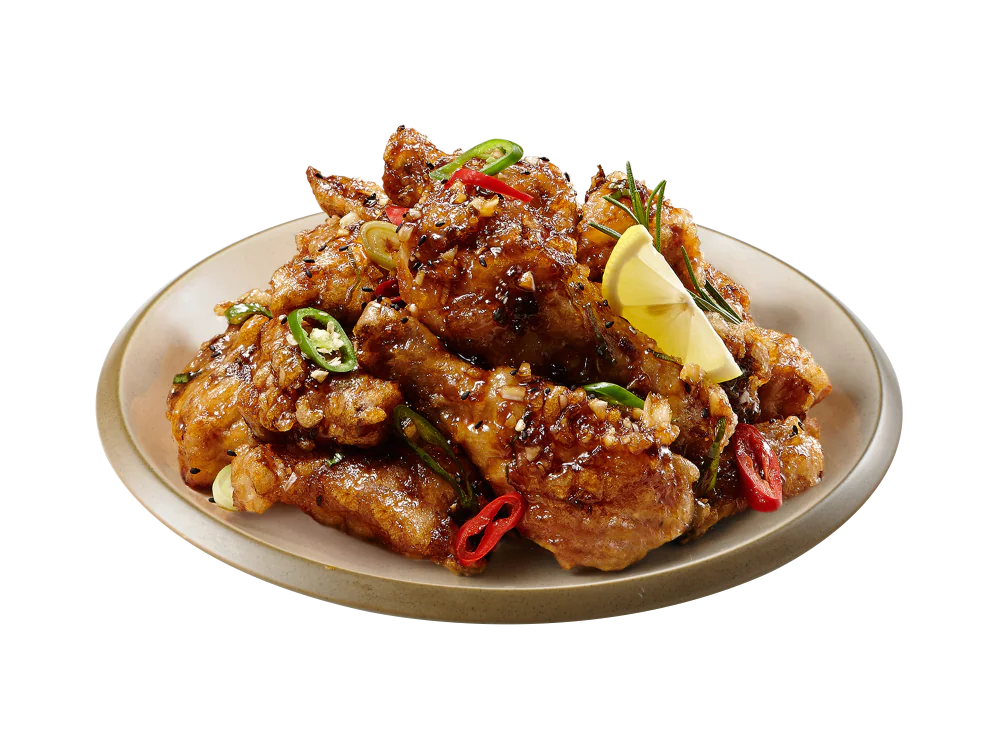 Macho King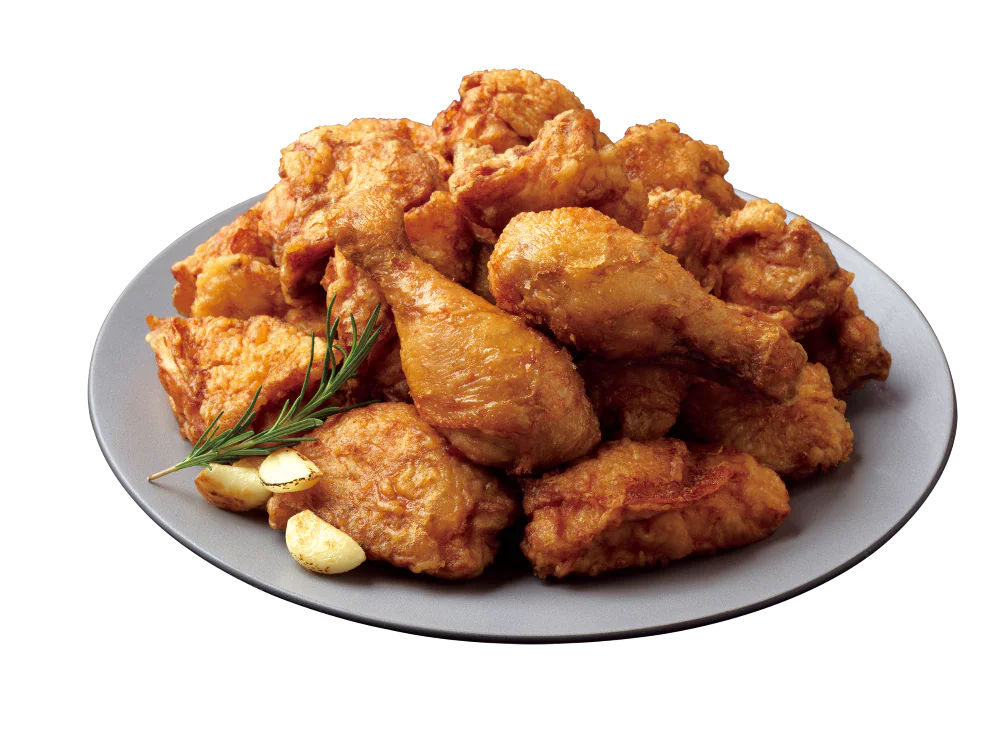 Gold King
Bburinkle – fried chicken coated with crispy chicken batter and sprinkled with cheese and vegetable seasoning; and Macho King – a satisfying combination of crispy chicken coated with flavorful, aged soy sauce and honey-based oriental sauce, are among the highly-anticipated signature chicken flavours. Besides that, the Gold King is crispy chicken drizzled with a golden ratio of flavourful Korean soy sauce, sweet honey, and garlic!
To celebrate the egg-cellent opening of its first outlet in Malaysia, the first 30 tables will receive a 20% discount on their bill every day from November 1st to December 1st, 2022 (from 1PM – 10PM).
BHC Chicken, located at 1F-06, 163 Retail Park, Mont Kiara, is now open and operates daily from 11AM to 10PM!
The Resort Café's "Jom Lah Makan"
If K-cuisine is not your thing, we gotchu. Let's bring you back to our local cuisine scene and savour the most delectable, popular dishes from home.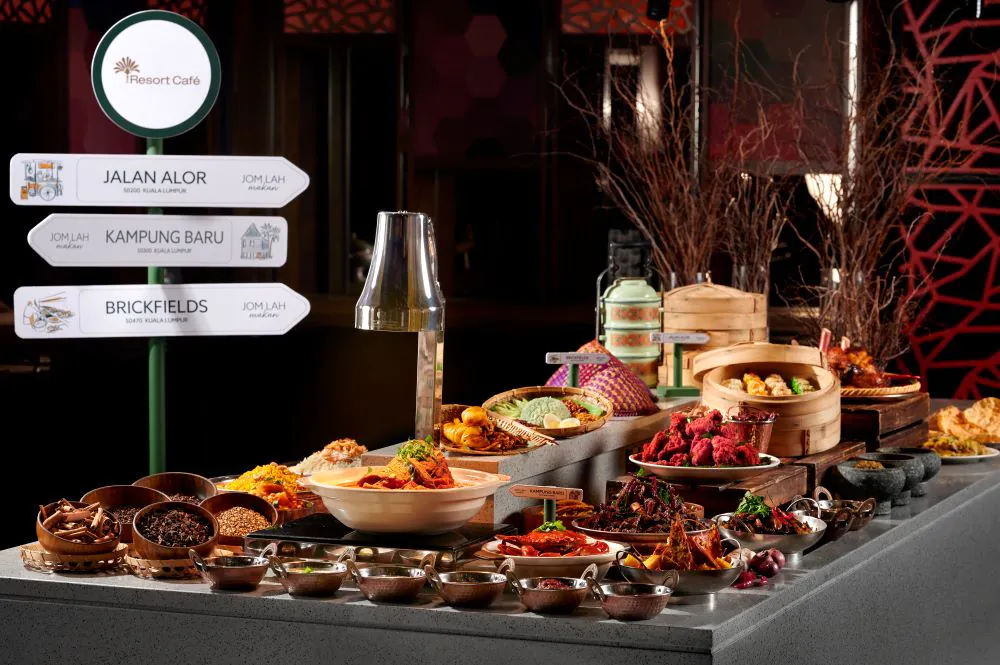 Sunway Resort is inviting you for a treat at The Resort Café, where they are celebrating and honouring popular dishes from Kuala Lumpur's distinct, gastronomically-famous streets – Jalan Alor, Kampung Baru and Brickfields. Known for its hawker delights, The Resort Café is hosting a "Jom Lah Makan" buffet, presented by Chef De Cuisine Afiq Matkhir and his team, to let you savour dishes, snacks and desserts to tantalise your tastebuds with authentic local delights.
Jalan Alor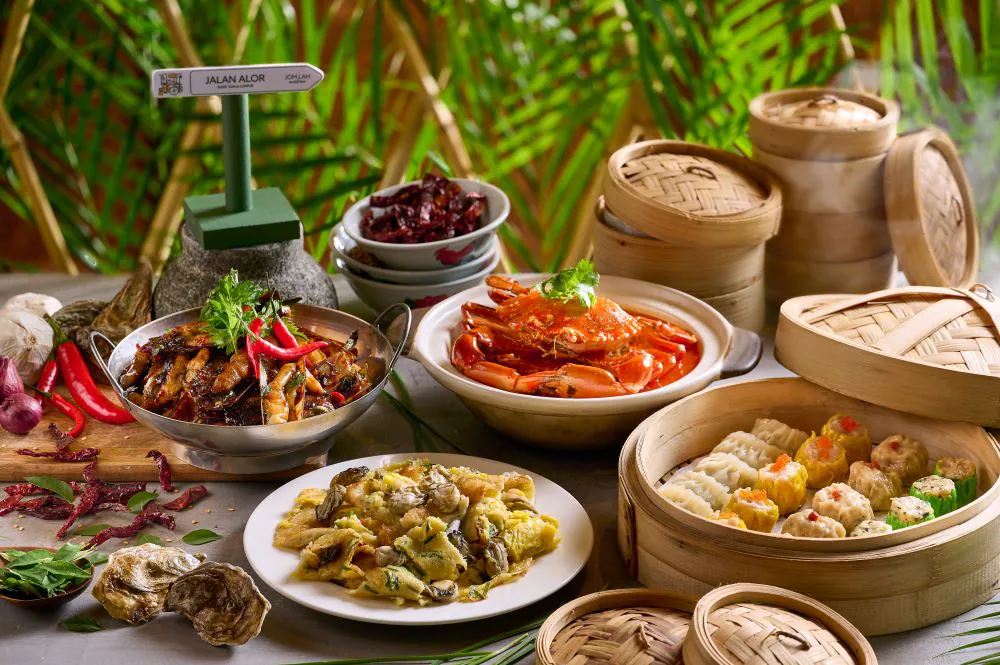 Jalan Alor comes to life every night with the sights, sounds, and aromas of hawker stalls cooking local Chinese cuisine by the street. Among the authentic hawker dishes available in the Cafe's buffet are Wok Fried Kam Heong Bamboo Clam, Live Wok-Fried Mud Crabs with Chilli Sauce, Wok-Fried Eggs with Oyster, and home-made Dim Sum.
Kampung Baru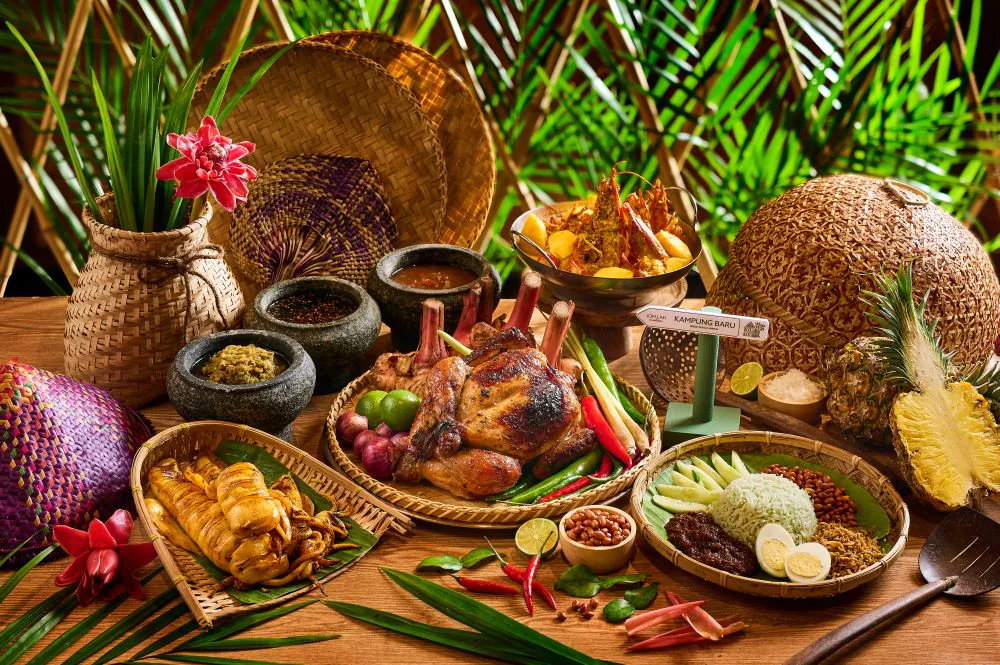 While skyscrapers tower over Kampung Baru, the area retains its Malay traditions and has become a foodie's paradise. The Cafe's Chefs have meticulously prepared dishes such as Nasi Lemak Pandan with classic condiments, Grilled Marinated Chicken with Honeyed Chilli paste, Grilled Squid with Sambal, and Blue River Prawn in Turmeric Curry with Pineapple.
Brickfields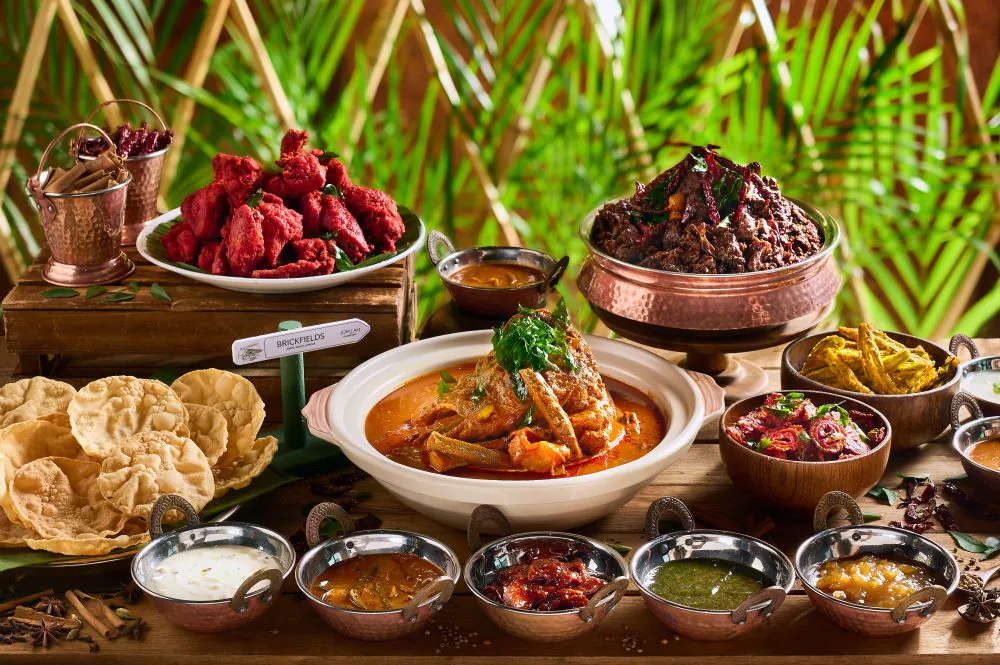 Known as "Little India", Indian food enthusiasts can indulge in scrumptious dishes from Brickfields', such as Snapper Fish Head Curry with Okra and Tomatoes, Stir-Fried Mutton Varuval with Spicy Masala and Dried Chilli, Crispy Masala Chicken, Raita, Papadam and a variety of Chutney and Pickle; Mango Raisin Chutney, Mint Chutney; Lime Pickle, Mango Pickle and Mixed Vegetable Pickle.
That's not all! Guests can purchase a bespoke gift set containing specially-curated sauces for only RM108. Exclusively packed in bespoke white and gold boxes with a personalized greeting card and bag, each set consists of a jar of Sambal Ikan Bilis, Kam Heong Sauce and Mango Raisin Chutney.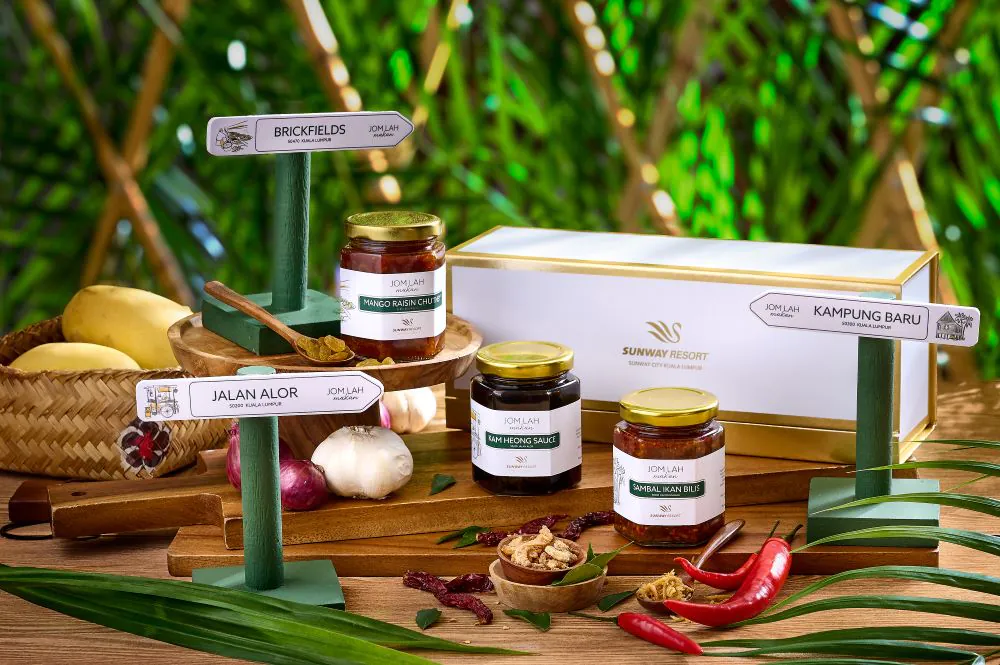 The Resort Café's "Jom Lah Makan" Buffet Dinner is priced at RM198 nett and is available Friday and Saturday nights, from 6:30PM until 10:30PM.

Reserve your table by visiting Sunway Resort's website!
More food highlights? Read this:
Noms, Now: IKEA's Food Day Promos & Marrybrown's K-Crunch Menu