Although one of Malaysia's three major ethnic communities is Indian, the Northern form of Indian cuisine is undoubtedly underrepresented. Every business area has a 24/7 mamak restaurant, but authentic Northern cuisine, or in the case of Big Singh Chapati, Punjabi cuisine, is far less common.
I happened to be in the TTDI area for an event, and it was lunch time. At the time, I was craving briyani with butter chicken. The problem was, I was not familiar with that area. So, with the help of Google, Big Singh Chapati popped on my phone's screen and from the looks of it, I knew I had to dine there.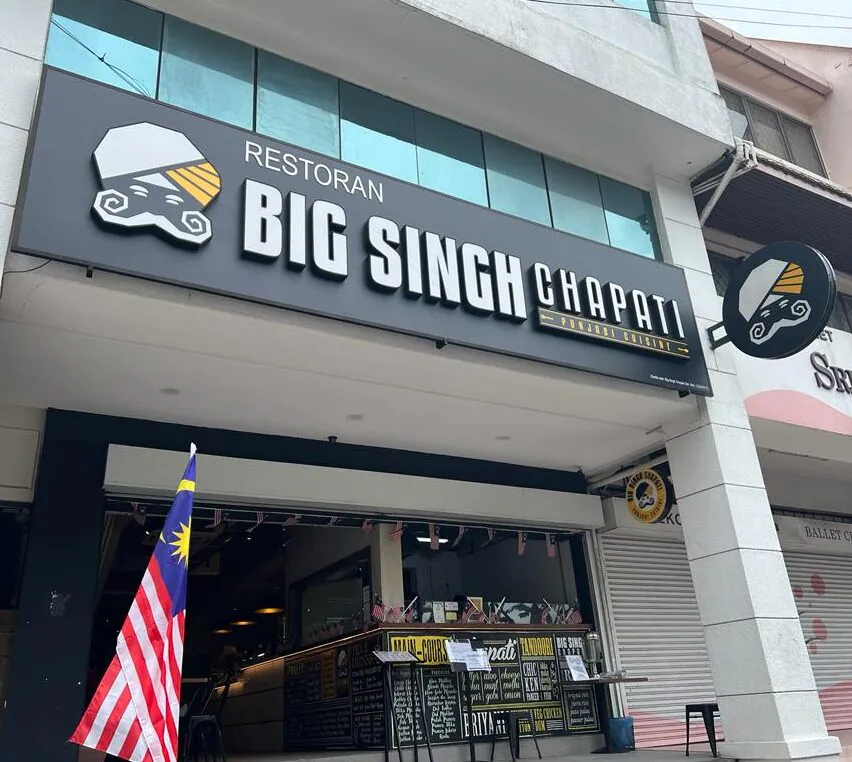 One thing I love about Punjabi food is that it's very flavourful; and it's buttery and gives you a homely feel. So, you guessed right – I had high expectations before visiting this restaurant. My companion for the day was non other than my boyfriend.
The first thing that every customer would experience when visiting a restaurant is definitely the parking. I mean, what's the point of you travelling all the way to some restaurant, only to waste time looking for a parking spot. Big Singh Chapati is situated at a corner – but has no specific parking area if you were to dine there. As for us, we had to make three to four rounds before we found a parking spot right in front of the restaurant.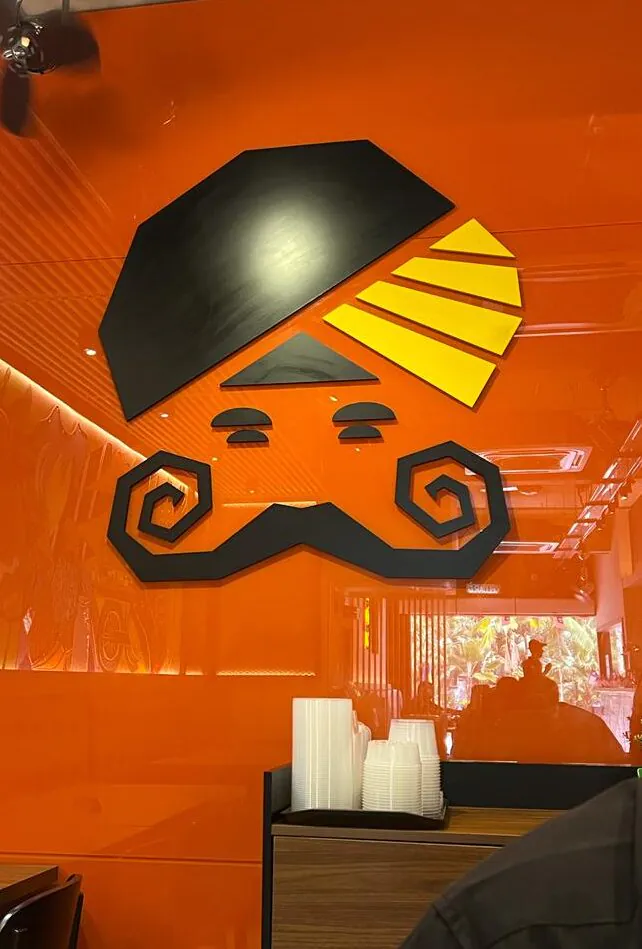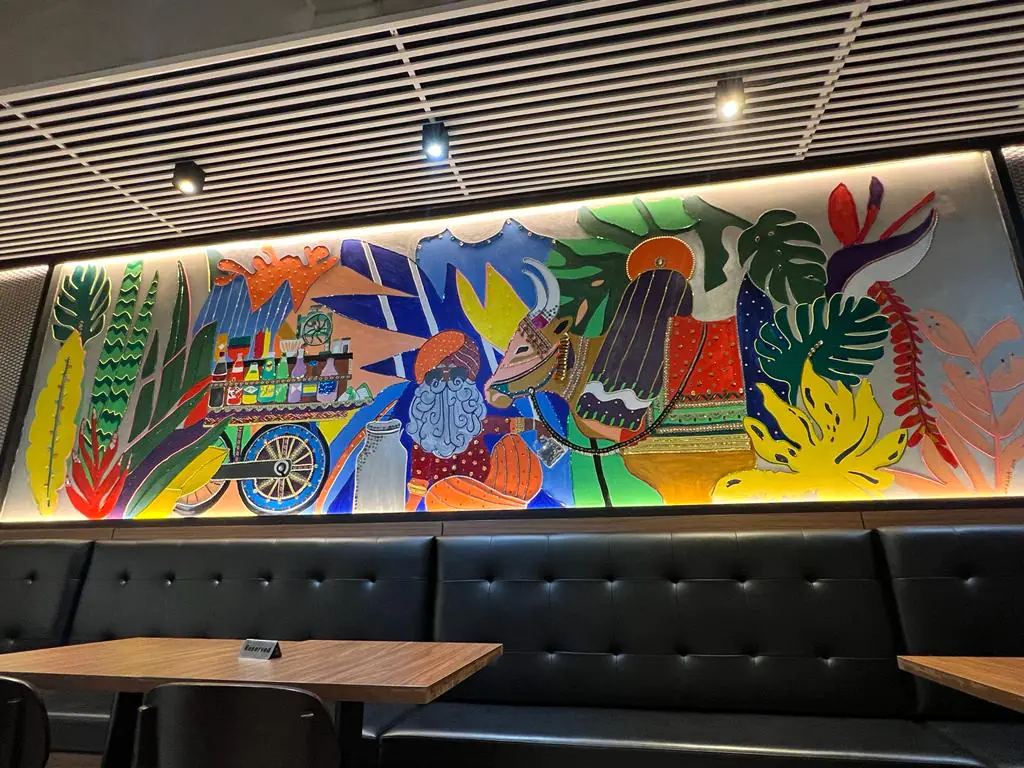 So parking, checked. The next thing a customer would notice when they walk into an eatery is the interior and exterior design. Food is the main deal, no doubt. But often, the design of a restaurant is also one of the reasons to convince diners to eat there. The design at Big Singh Chapati is uncomplicated. Right outside is a huge sign with a Singh-man logo that you surely can't miss (there's one inside too). Just as you walk in, on your right, there's a glass window where you can peek in on how they make chapatis and other foods. I also love the creative menu design, just below the glass window.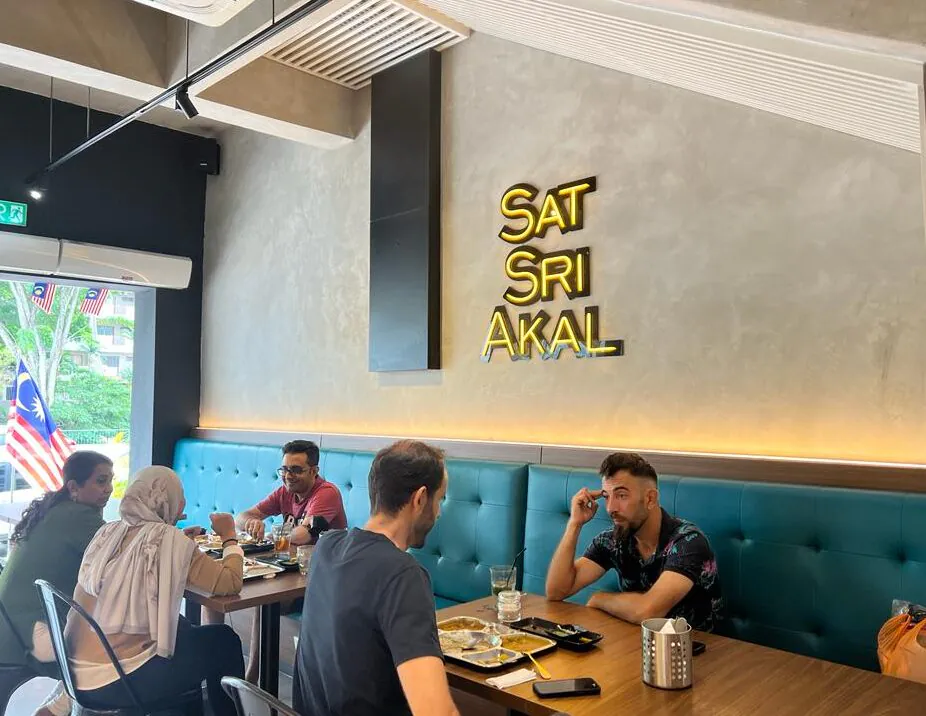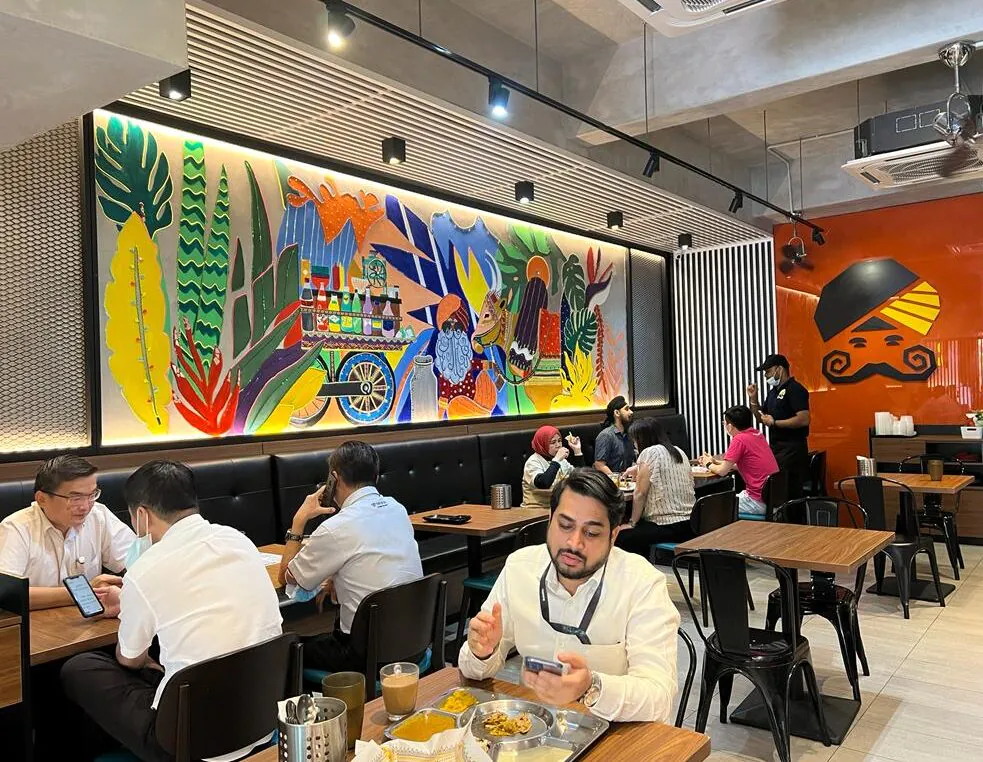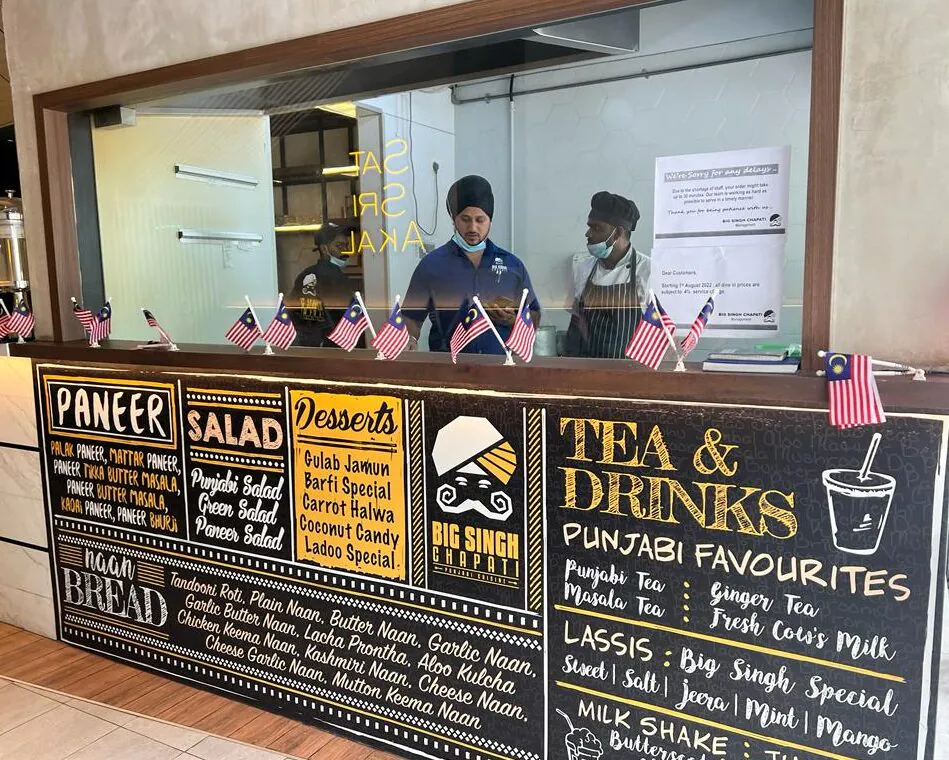 At the counter, there's a display of Indian sweets like barfi, gulab jamun, coconut candy and halwa (definitely mouth-watering). Now, that's just the outside. Walking further in, there's this huge horizontal wall filled with so many Indian-Punjabi elements. Really love the creative, clean and colourful work. The sitting area isn't like every other Indian restaurant. I felt like it was more of a café concept. You can choose to sit by the entrance, beside the counter or inside. Usually, at most Indian restaurants, the kitchen area can be seen, and that causes discomfort to some customers. As for Big Singh, they were smart enough to keep the kitchen hidden. The only way you get your food is through a small window in the wall.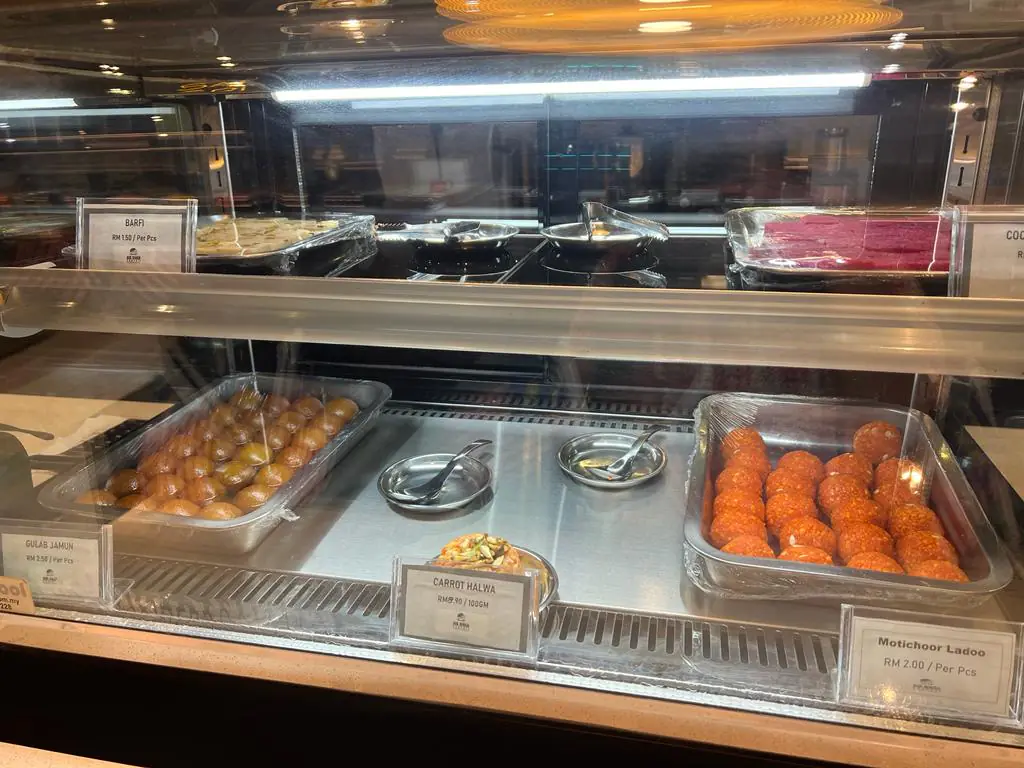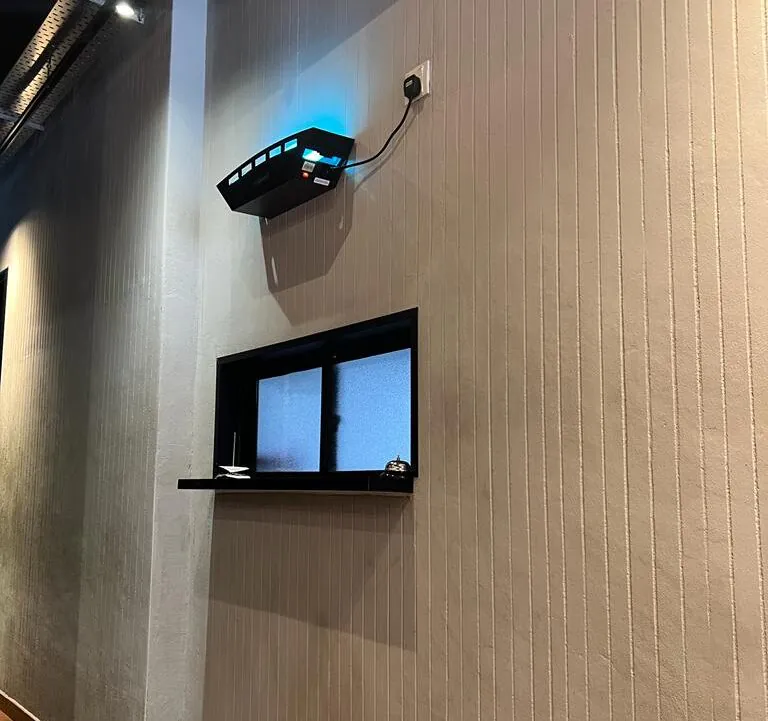 Now, on to the food part!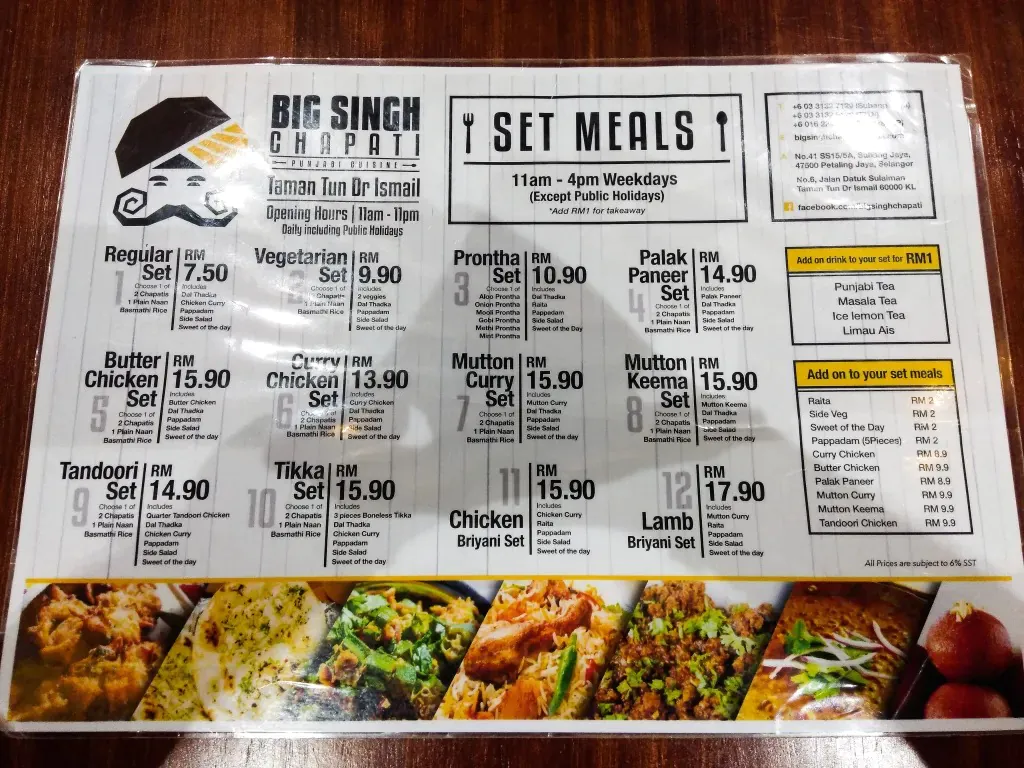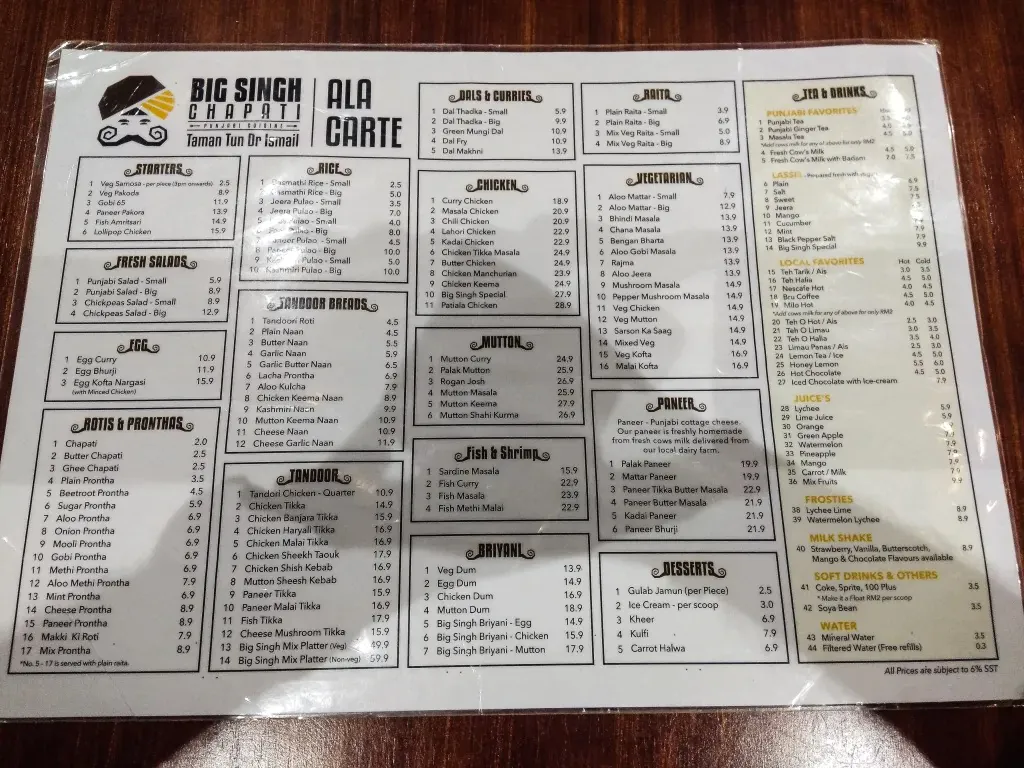 Big Singh Chapati's menu is quite vast. There are numerous soups, salads, chapati and naan varieties, tandoori dishes, briyani, paneer (punjabi cheese), vegetarian options, and even desserts. So, for our first time visiting the restaurant and due to my cravings, we decided to try their Plain Briyani paired with Chicken Tikka Masala. For me, the portion was quite big. If you're not a big eater, you can go with 1 bowl of rice and it's actually enough for 2 people. The rice was perfectly cooked with a balanced flavour from the spices. Chicken Tikka Masala is something like Butter Chicken, but is spicier. I absolutely loved the Chicken Tikka Masala. The chicken was perfectly cooked, the masala was super creamy and it really paired well with the briyani. Ah yes, another important ingredient: curd. I love curd, simply because it gives your meal an additional creamy flavour and helps with digestion. Although I love curd, I'm also very particular about it. I would smell it before I eat it, just to know if the curd is fresh. Safe to say, the curd at Big Singh Chapati is super fresh and pairing it with my briyani was the best thing ever.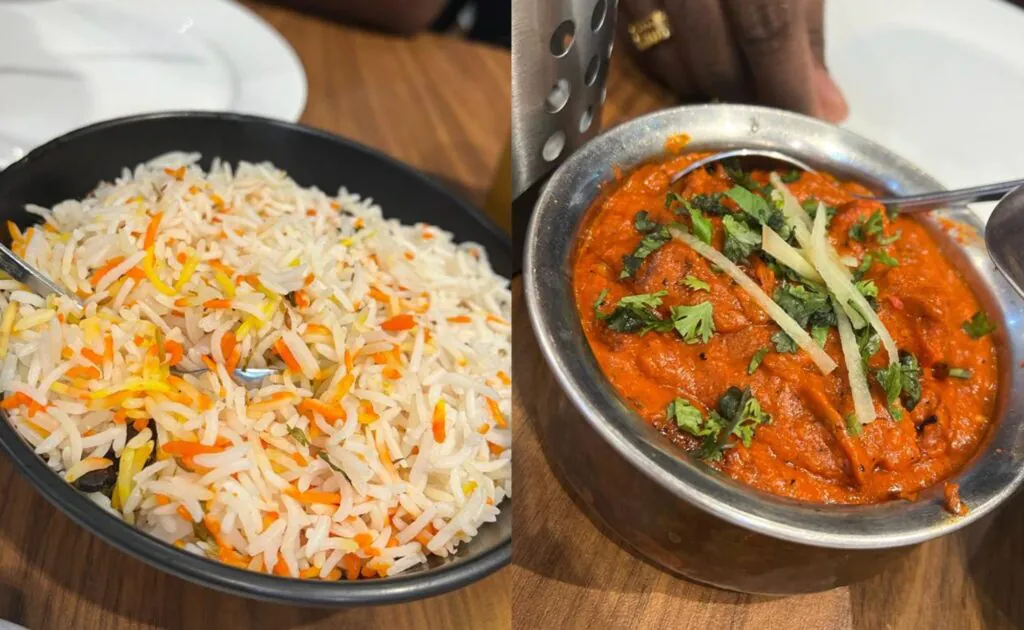 Now, you can't go back without trying some chapati. After all, the Punjabi are known for making soft and tasty chapatis. Despite having a plate full of briyani and Chicken Tikka Masala, we still had some leftover gravy. And I thought: 'Why not have it with some chapati?'. At Big Singh, you're not limited to plain chapati, because they also have Butter Chapati and Ghee Chapati. We wanted to try the plain chapati, just to see how good it was. To be really honest, I loved it. The chapati was warm and super soft. You can eat it as it is, or pair it with any gravy you like.
Now, that's one big hearty meal. Just before we ended our meal, we decided to have a cuppa tea. I was so excited seeing Punjabi Tea on the menu, thinking it was normal tea made in a creative way. Turns out, it was spiced tea. Not really a fan of spiced tea, and after eating a heavy meal, spiced tea is probably the last thing I'd want to drink. Since I changed my mind on the tea, the waiter was so kind to change my tea to a normal 'teh tarik'. The twist here was that the tea was made with cow's milk, so it was definitely tastier.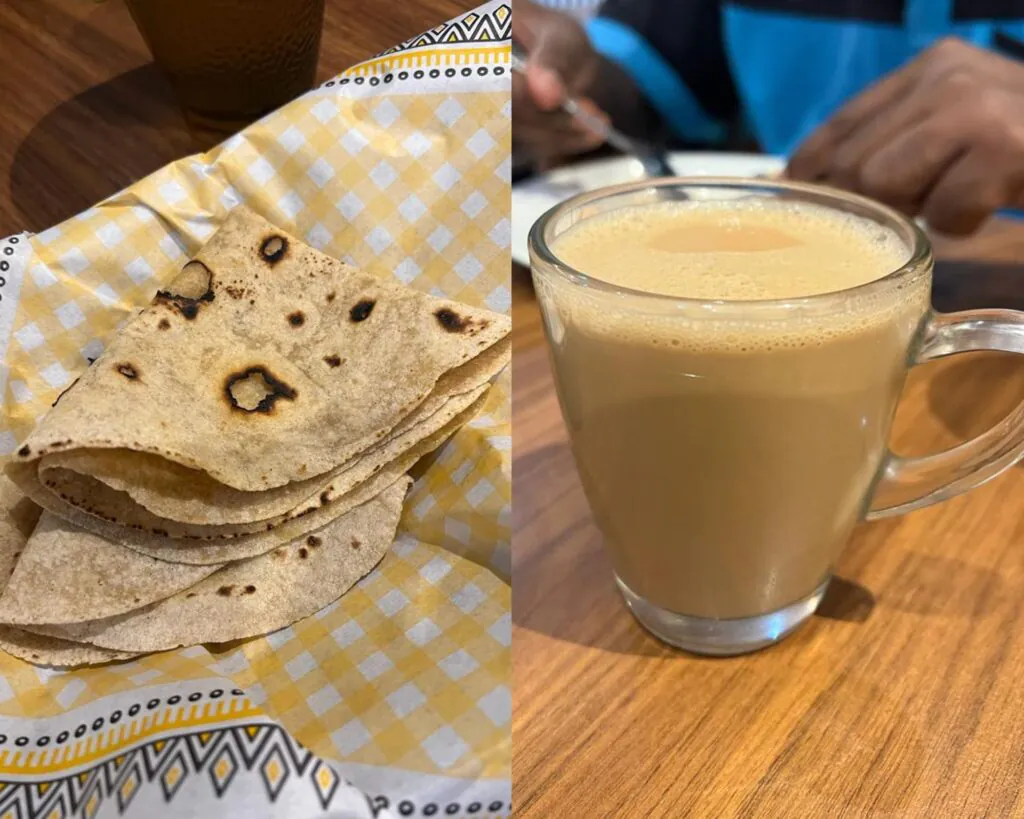 Satisfied with our meal, we headed over to pay our bill, but I was so distracted by the variety of sweet delicacies they had. So, I packed two gulab jamun, a fried flour ball that is soaked in sugar syrup.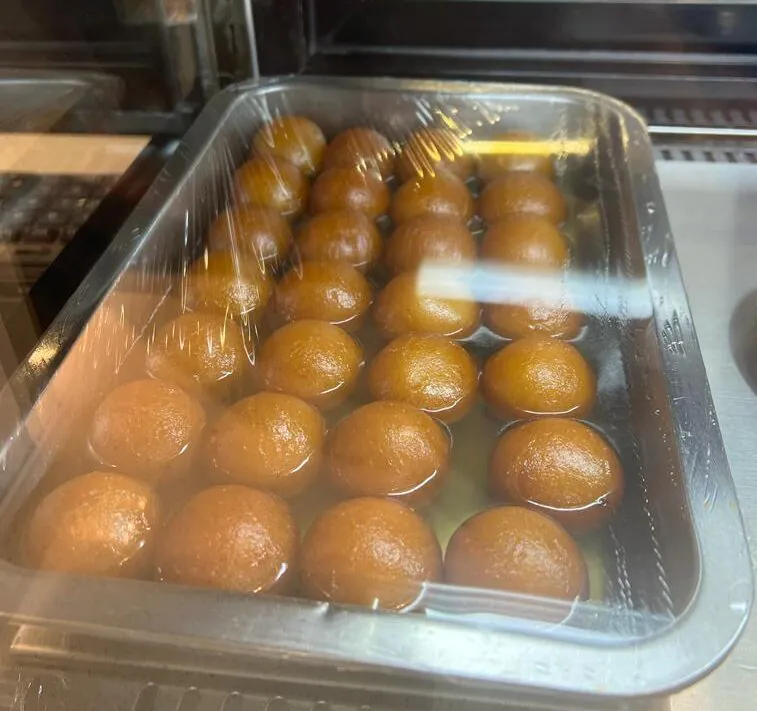 Reading some reviews online, the restaurant seems to be packed during lunch hour. Luckily for us, it wasn't that packed when we were there. Service wise, it was okay. I liked how they quickly handed us the menu when we settled down. The waiter was also nice to answer some of our enquiries on the food, and they even asked for our feedback while we were eating.
Overall, it was a great experience eating there. It might seem slightly pricey, but if it's for two people, I find it reasonable, not to mention the food and service was good. This spot is ideal if you're going in a group of 2 to 5 people. Anything more than that might be a hassle, since the space isn't that big. I really do hope they expand to allow more people to dine in. As for the parking, I do hope there would be a parking space built so that customers can be at ease when it comes to dining there.
So, be sure to check out Big Singh Chapatti either at TTDI or SS15 Subang Jaya. You can follow them on Facebook and Instagram for updates and latest promotions.
6, Jalan Datuk Sulaiman, Taman Tun Dr Ismail, 60000 Kuala Lumpur

Operating Hours: 11am to 11pm
More on food? Read these:
READ ALL ABIA IT: My Weird And WONDERFUL Experience At Jibril SS15
Lip-Smacking: Lipstiq's Review Of The Iconic Restoran Rebung Chef Ismail