If you're a fan of Korean beauty, like us, you've probably heard of the natural skincare line, SKIN1004. Since its inception, the brand has advocated for minimal but effective ingredients, believing that whatever touches the skin must be clean. Thus, they only look for the best ingredients available that are suitable for everyone, regardless of skin type.
The main ingredient in the brand is Centella Asiatica, which comes from the untouched nature of Madagascar. It has been shown to reduce inflammation and improve skin elasticity, making it one of the best active ingredients for your skin. Hence, SKIN1004 has developed a line, primarily using Centella Asiatica extract, as one of their ingredients and launched SKIN1004's Madagascar Centella skincare range.
As SKIN1004 believes that good skincare products begin with high-quality ingredients, the 'Centella Line' products are made with minimal essential ingredients for gentle, but effective skincare, while excluding unnecessary harmful preservatives or chemicals. It is also worth noting that, while some of the products in this line are appropriate for all skin types, they are intended for those with normal to dry skin.
The complete Madagascar Centella skincare line is listed below.
Madagascar Centella Light Cleansing Oil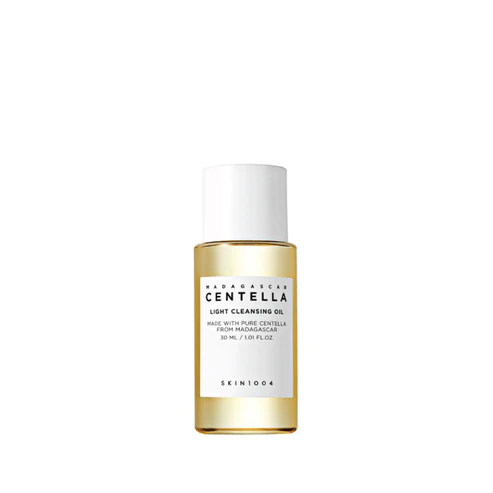 A cleansing oil that not only dissolves makeup, but excess residue as well. It has a light-weight formula that cleanses your skin and melts away surface impurities without removing healthy oils. Once washed, your skin will be purified and refreshed.
Price:
RM39.00 (30ml)
RM99.00 (200ml)
Madagascar Centella Ampoule Foam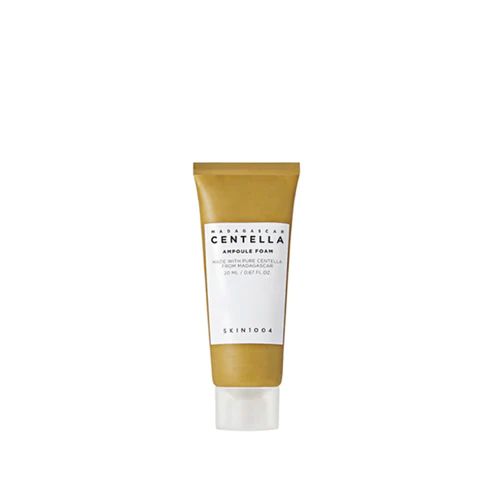 This ampoule foam has a slight acidic natural foam with a pH of 5, which efficiently removes fine dust, leaving your skin with a soft and hydrating finish. It also has coconut-derived surfactants that gently cleanses and moisturizes the skin.
Price:
RM29.00 (20ml)
RM69.00 (125ml)
Madagascar Centella Quick Calming Pad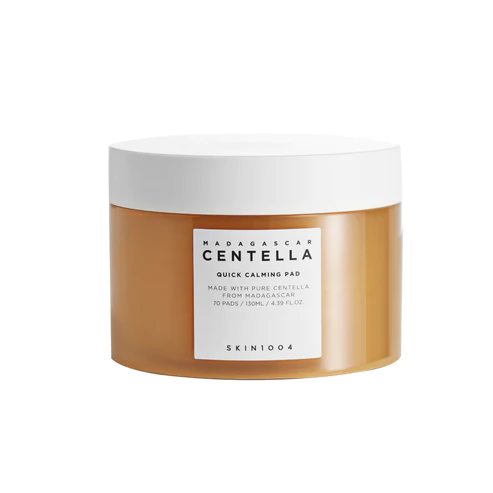 Madagascar Centella Quick Calming Pad is a gentle calming pad that soothes irritated skin. It has 10 essential ingredients that help relieves sensitive skin and the crescent moon shaped pad is tailored for easy application around the curvatures of the eyes and nose area.
Price:
Madagascar Centella Toning Toner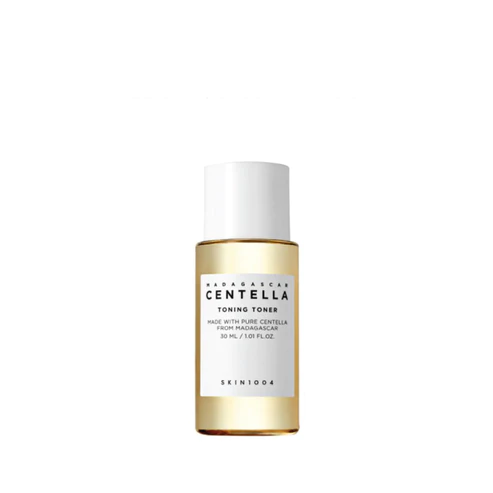 This light-weight daily toner is an exfoliating toner with a light and watery consistency. It has a mild exfoliating formula that activates gradually on the skin to gently remove sebum and dead skin cells. The toner also has anti-aging benefits that plump up your skin and increase its elasticity.
Price:
RM39.00 (30ml)
RM89.00 (210ml)
RM139.00 (400ml)
Madagascar Centella Ampoule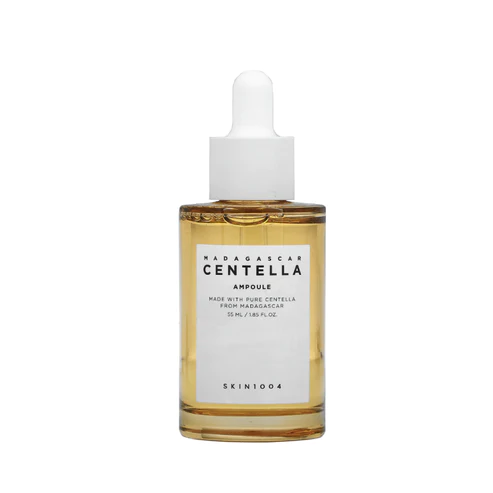 The Madagascar Centella Ampoule is made 100% from Centella Asiatica extract. The consistency of this ampoule is light and non-sticky and will hydrate sensitive skin instantly. It also calms and purifies the skin, thanks to the Madagascan Centella Asiatica, which contains 7 times more soothing actives than other Centella Asiatica.
Price:
RM49.00 (30ml)
RM69.00 (55ml)
RM99.00 (100ml)
Madagascar Centella Soothing Cream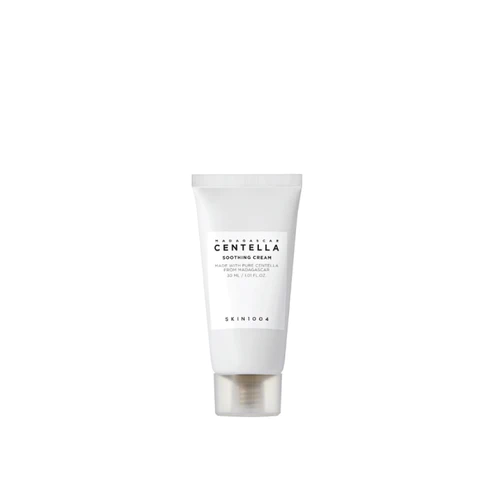 The perfect cream for sensitive skin, SKIN1004's Madagascar Centella Soothing Cream is a lightweight moisturizer that soothes and revitalizes the skin's barrier. It has a gel texture that glides smoothly onto your skin and instantly melts into it to build up the strength of the skin itself.
Price:
RM39.00 (30ml)
RM99.00 (75ml)
Madagascar Centella Cream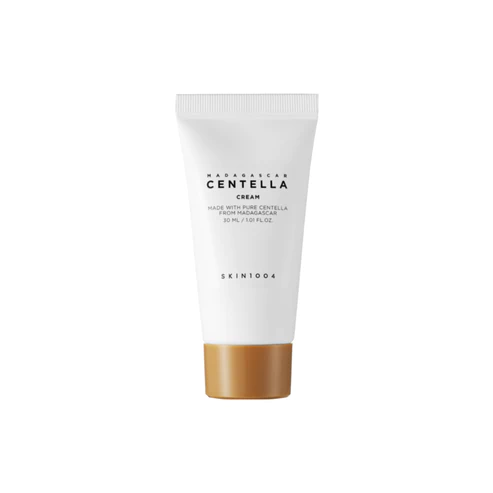 This is a lightweight moisturizer that calms the skin and forms a protective hydration layer with squalene and Centella Asiatic extract. The cream is rich, yet light and smooth, gliding smoothly onto your skin, leaving your skin moisturized and nourished.
Price:
RM39.00 (30ml)
RM99.00 (75ml)
Madagascar Centella Spot Cream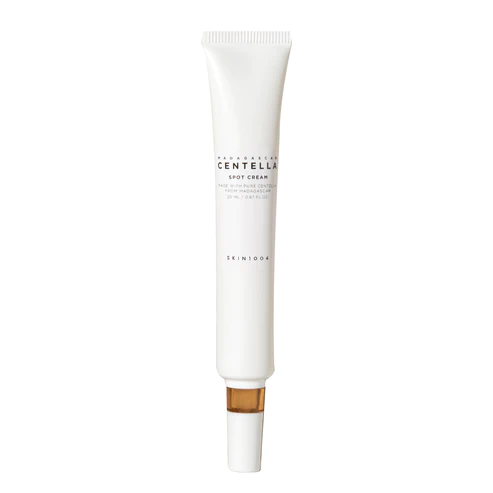 An intensive dark spot corrector to treat discoloration, sun spots, acne marks, and more to bring uneven skin tone back to its natural health. The formulation – which contains 50% highly purified Centella Asiatica extract and niacinamide – promotes skin regeneration and removes dead skin cells while adding moisture.
Price:
Madagascar Centella Air-Fit Suncream Light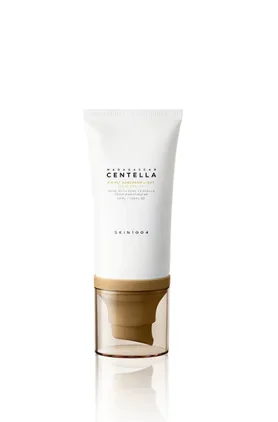 For protection against the UV rays, SKIN1004's Madagascar Centella Air-Fit Suncream Light SPF30 PA++++ is the best protection there is. It has a light consistency and doesn't leave any white cast on your skin. The formulation shields the skin while also brightens and soothes sensitive skin.
Price:
Madagascar Centella Air-Fit Suncream Plus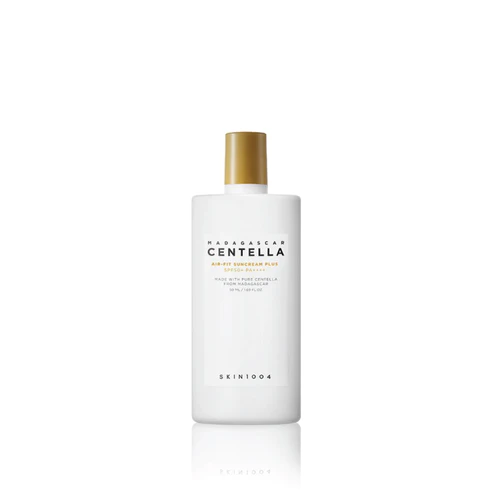 This sunscreen not only provides a barrier to protect your skin against harmful UV rays, but also brightens and whitens your skin. It reflects both UVA & UVB rays effectively and contains 29% Centella Asiatica Extract so it's great for all skin types, especially sensitive skin.
Price:
Madagascar Centella Watergel Sheet Ampoule Mask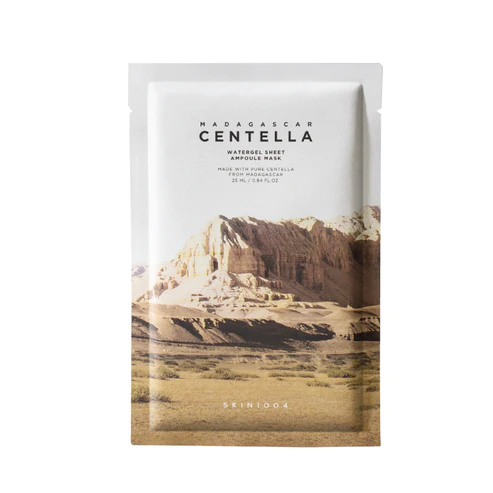 This is a water gel-type sheet mask soaked in ampoule formula containing Centella Asiatica extract to cool and calm sensitive skin. This unique gel-based sheet mask provides improved essence absorption and moisture retention to ensure tight adherence to the skin and soothe irritated skin.
Price:
SKIN1004's Madagascar Centella Skincare line is available at Under Water Stores (Pavilion Kuala Lumpur, Outpozt @ SkyAvenue Genting Highlands and SOGO KL) and online!
More on Korean beauty? Read these:
The History Of Whoo's Anti-Aging Essence Is A Breakthr-whoo!