As the seasons change, so does our skin. The skincare routine you've been practicing throughout summer might not be enough for the cooler seasons. Hence, it's a great time to look for new products to give your skincare routine a plump and glowy upgrade! From their upgraded Green Tea Line to a brand new makeup base, we're fall-ing for Innisfree's October drops!
Green Tea Line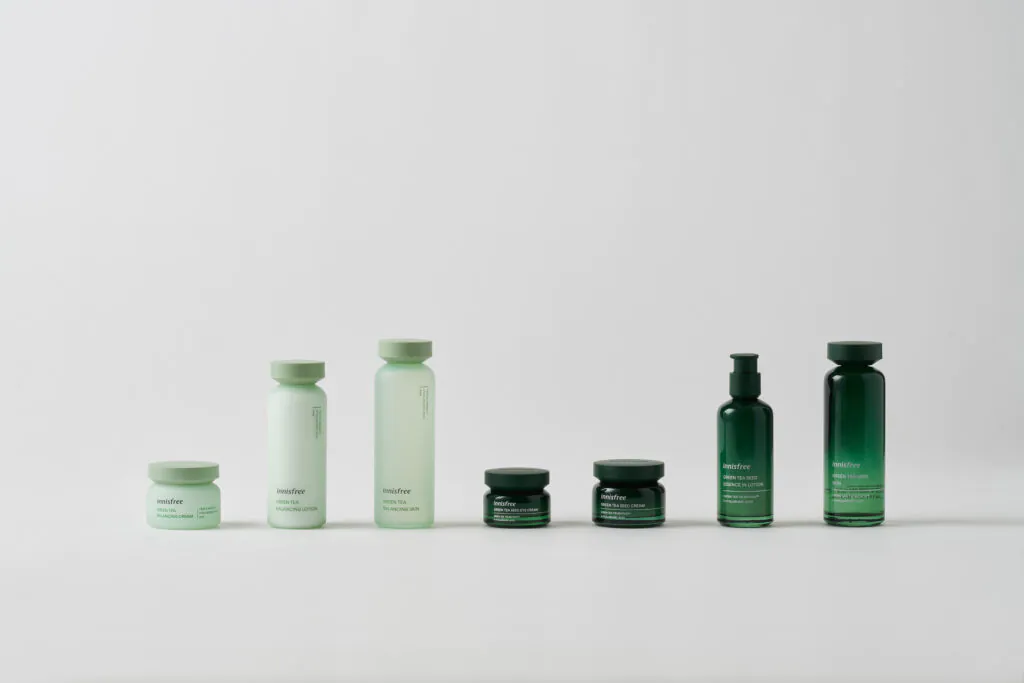 If there was an ingredient synonymous with innisfree, it would be Green Tea. This simple ingredient grown on Jeju's Seo-Gwang Tea Field is at the heart of the brand, whether it's organic fresh green tea water or green tea seed. This year, they innovated and upgraded their green tea line to bring you even more goodness from Jeju!
Cleansing Line
The classic Green Tea Cleansing Line has been reformulated to provide even more hydration. With a new name and an updated, minimalistic look, the products in this line have been enhanced with newly added amino acids to gently cleanse while providing hydration to keep your skin's moisture barrier healthy.

Green Tea Hydrating Amino Acid Cleansing Oil, RM83.00/150ml
This lightweight hydrating cleansing oil contains Jeju Fresh Green Tea Water and Amino Acid oil, which gently melts makeup and impurities that clog pores, leaving skin feeling fresh and smooth. Can be used to remove heavy makeup or waterproof sunscreen.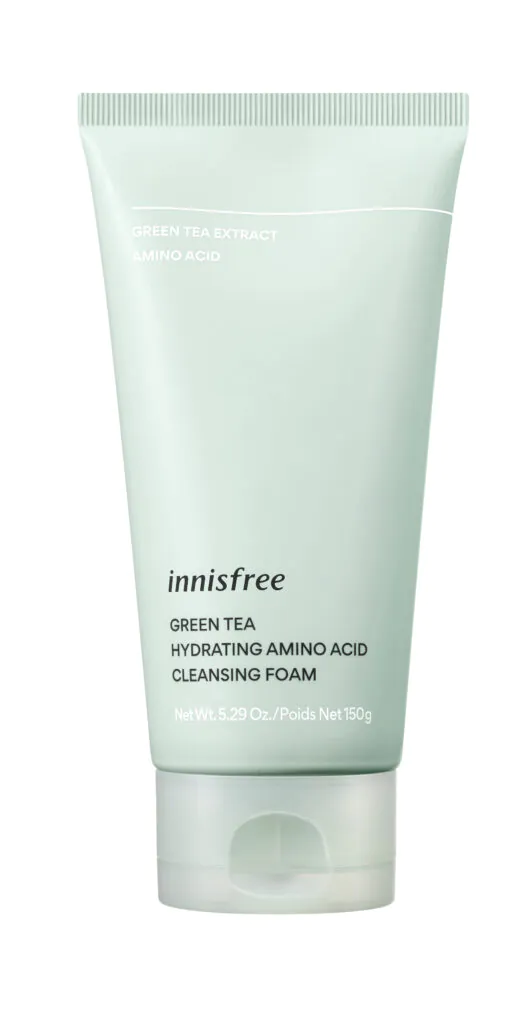 Green Tea Hydrating Amino Acid Cleansing Foam, RM45.00/150g
This mild and hydrating cleansing foam with Jeju Fresh Green Tea Water, Amino Acid Complex, and hyaluronic acid thoroughly removes impurities while leaving the skin moist without feeling tight. It helps balance skin's oil and moisture level to keep your skin healthy.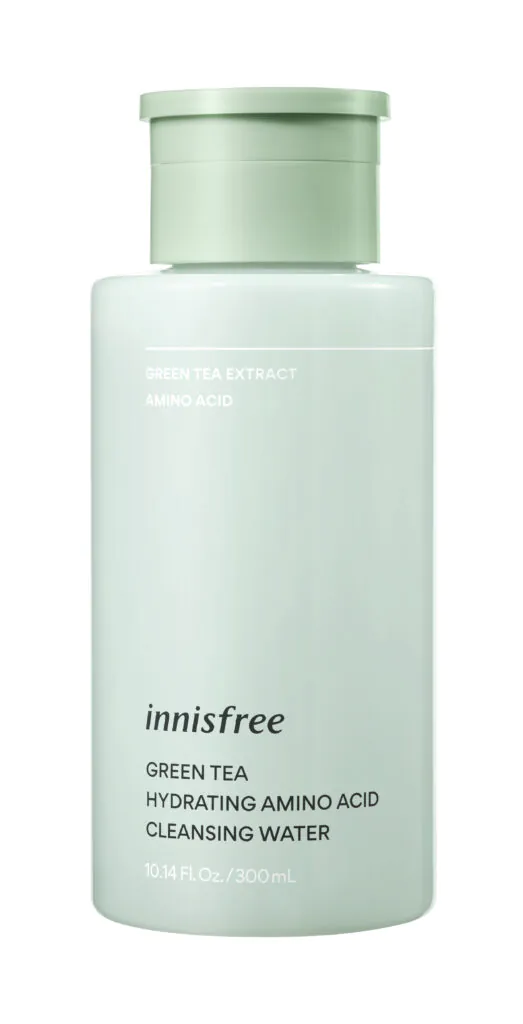 Green Tea Hydrating Amino Acid Cleansing Water, RM65.00/300ml
After cleansing, this pH-balanced cleansing water with Jeju Fresh Green Tea Water and Amino Acid Complex keeps skin hydrated and dewy. The micellar formula removes makeup and impurities from the skin while maintaining the skin's oil and moisture balance.
Balancing Line
The Green Tea Balancing Line has been improved to activate your skin's natural moisturising factor (NMF). This line's products are mild, hydrating, and fragrance-free, and are designed for oily, combination, and dehydrated skin. The balancing line also contains mild PHA to remove dead skin cells, zinc PCA to control sebum secretion and to effectively retain moisture, and niacinamide to leave you with a clear complexion.
Green Tea Balancing Cream, RM84.00/50ml
This light hydration cream absorbs quickly and feels like a burst of water, nourishing and soothing inner-skin dryness.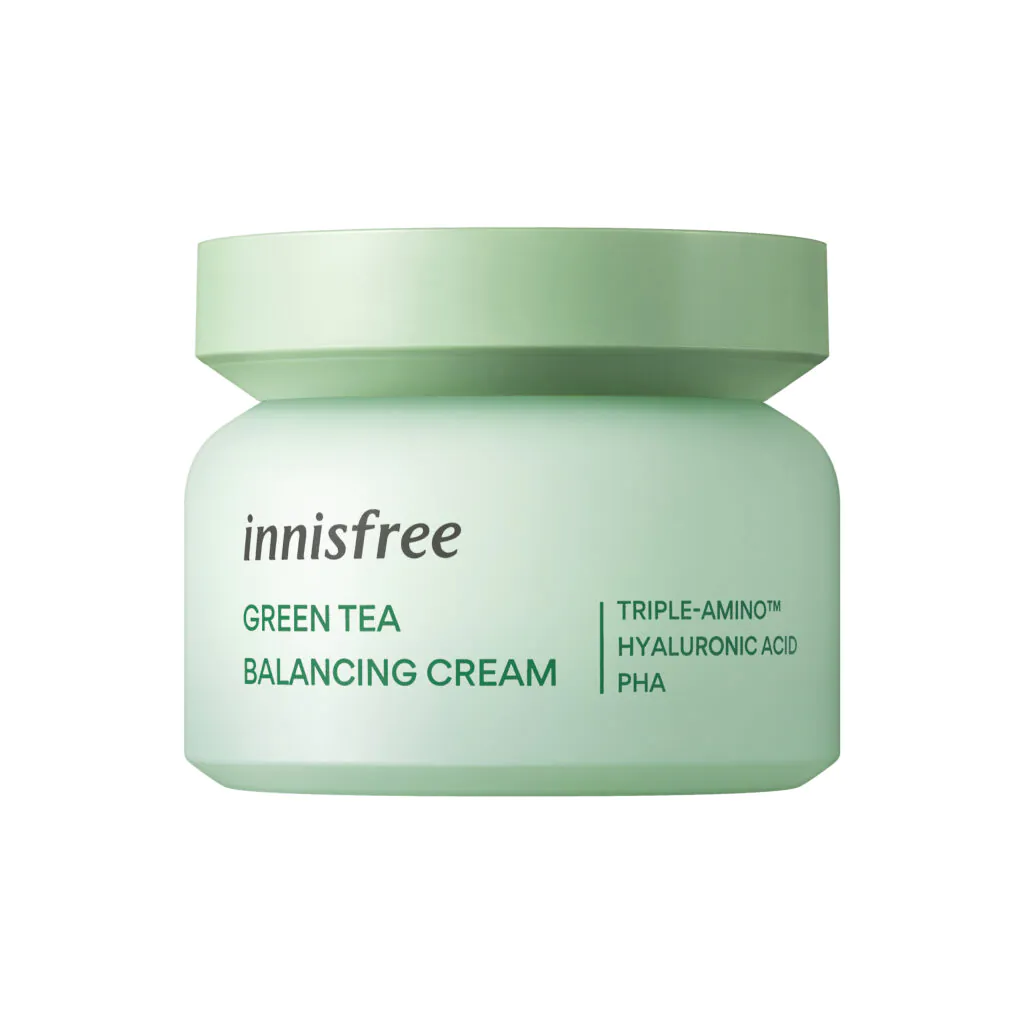 Green Tea Balancing Lotion, RM75.00/160ml
This hydrating lotion with a refreshing milky formula provides long-lasting moisture by hydrating from within and balancing the skin's oil and moisture.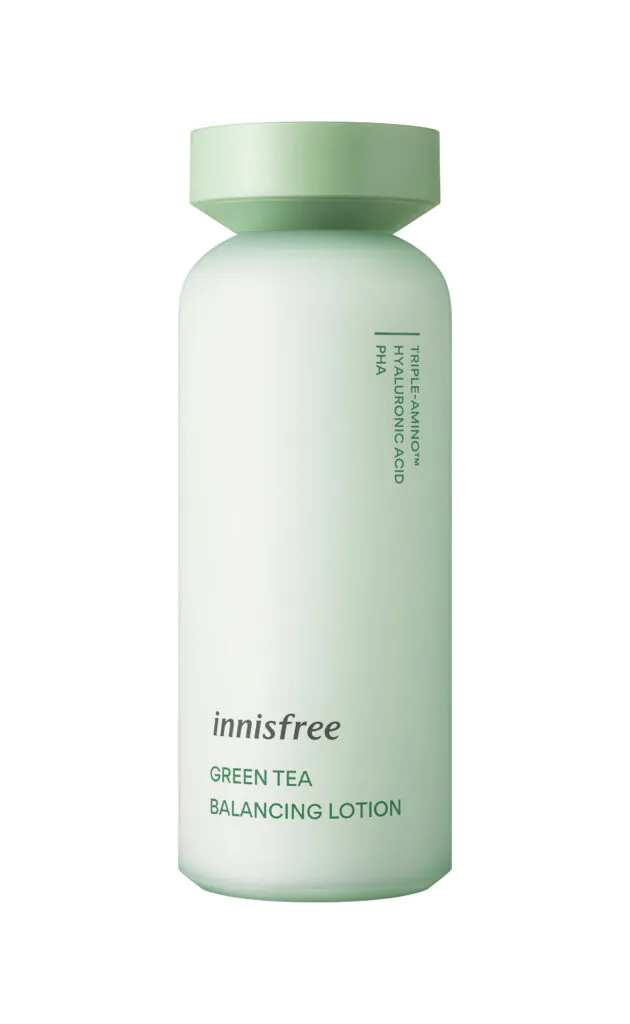 Green Tea Balancing Skin, RM75.00/200ml
This moisturising toner has a slightly thicker formula that gradually penetrates into the skin and leaves it feeling refreshed. It moisturises the skin from within, relieving inner-skin dryness.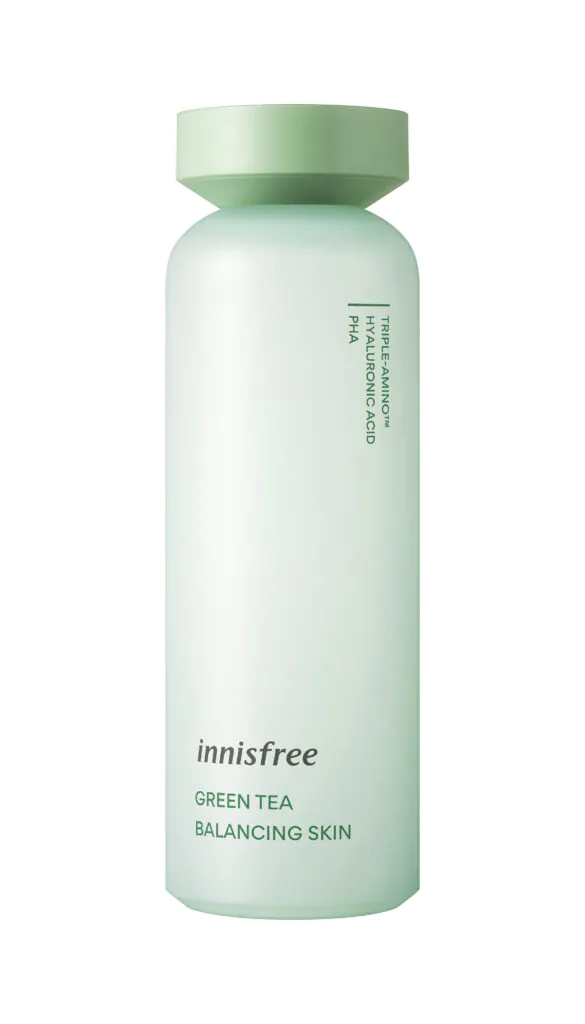 Green Tea Seed Line
innisfree upgraded their No.1 serum, the Green Tea Seed Serum with Green Tea Biome, a combination of pro-, pre-, and post-biotics to balance the skin's microbiome and reinforce a healthy skin moisture barrier. With Green Tea Biome, the products in this line open up the moisture path to improve skin absorption and strengthen the skin's moisture barrier. These products also contain Beauty Green Tea and 5 types of hyaluronic acid to replenish moisture, while green tea seed oil retains moisture deep within.

Green Tea Seed Essence-in-Lotion, RM96.00/100ml
A moisture barrier enhancing essence-in-lotion that harnesses the richness of essence and the softness of lotion that wraps skin with rich moisture.

Green Tea Seed Eye and Face Ball, RM89.00/10ml
A multipurpose gel-type serum for the eye area and expression lines which gently massages and stimulates blood circulation with its cooling roller ball to fill tired areas with hydration and vitality.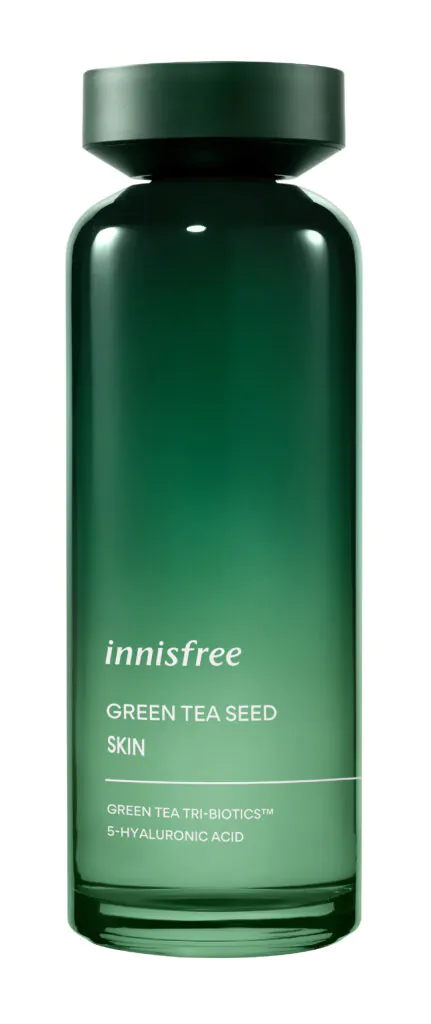 Green Tea Seed Skin, RM92.00/160ml
This moisturising toner has a watery, non-sticky formula that cares for skin damage due to moisture loss to leave skin feeling smooth and hydrated.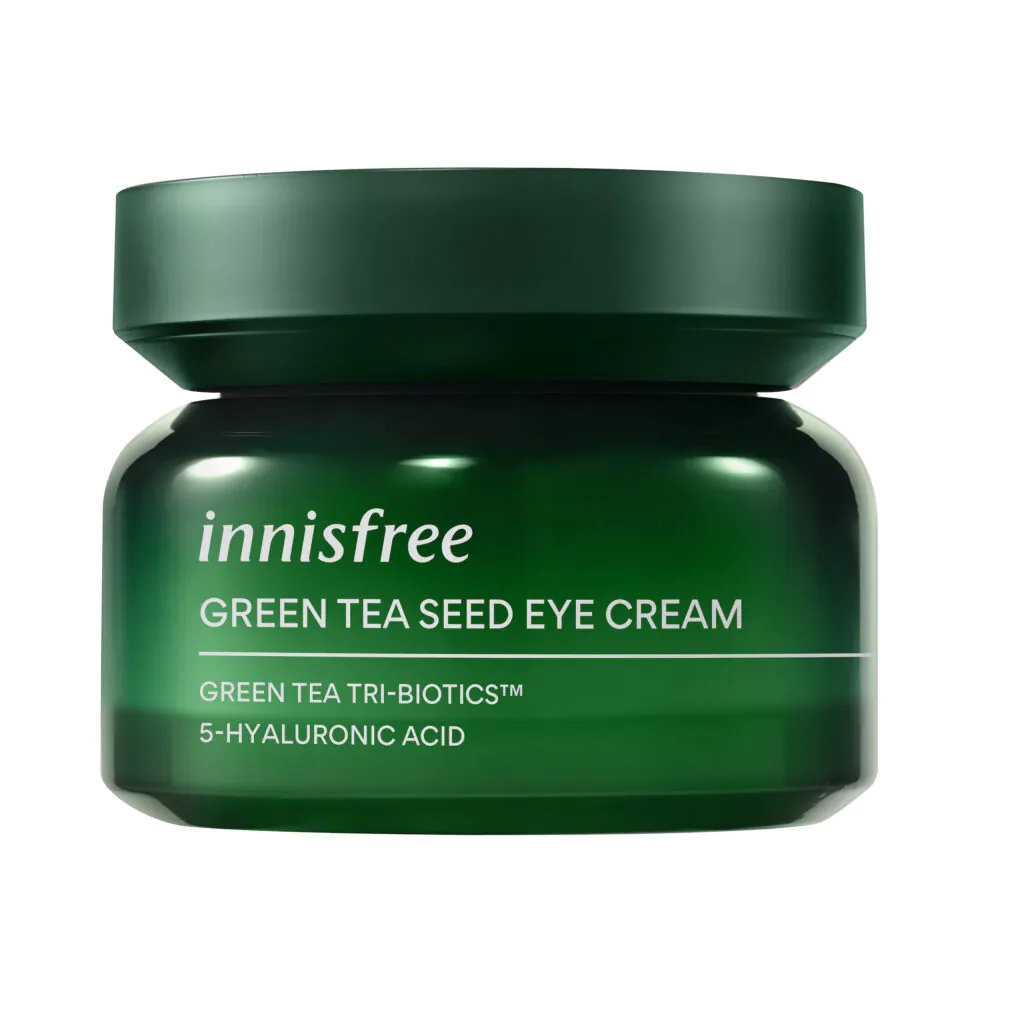 Green Tea Seed Eye Cream, RM107.00/30ml
This hydrating eye cream has a soft and light weight formula to moisturize the delicate eye area and keep it from dryness.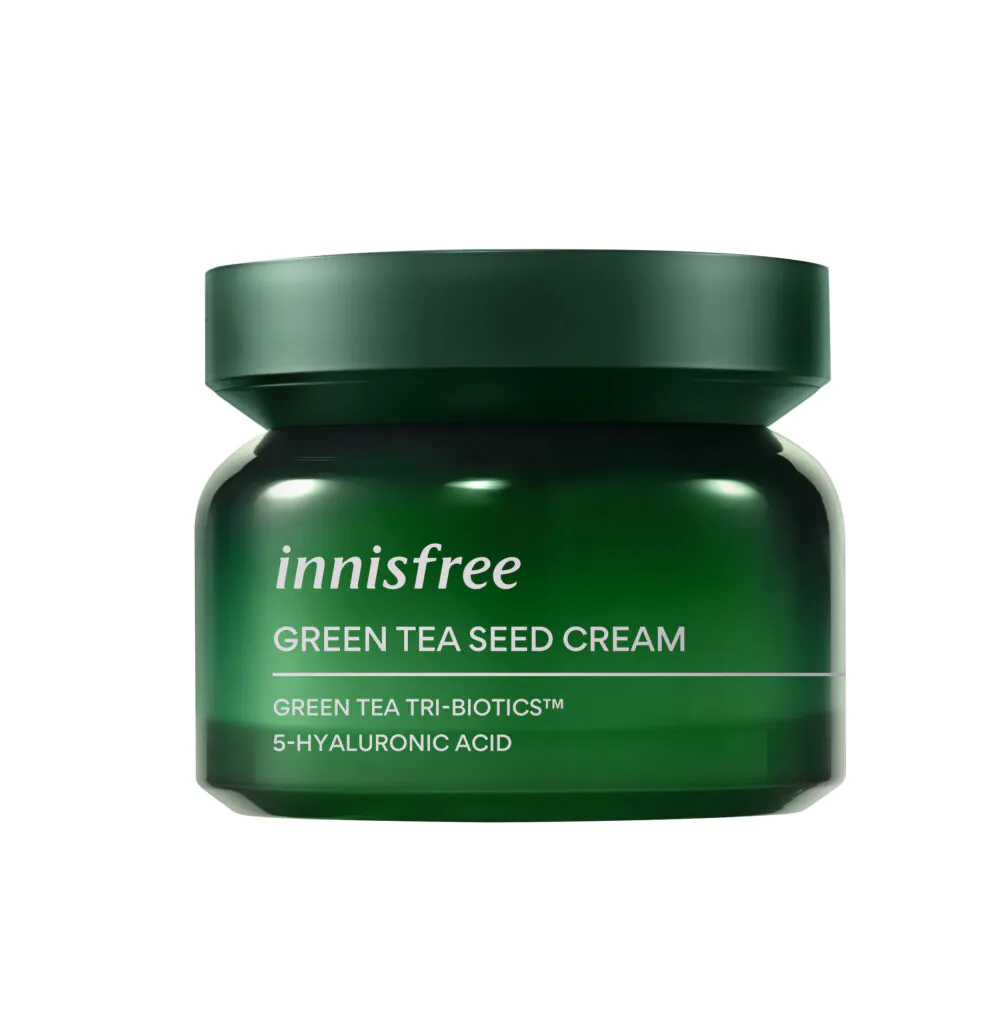 Green Tea Seed Cream, RM105.00/50ml
This moisturising cream repairs the damage caused by moisture loss. It contains ceramide, squalane, and cholesterol to provide dual moisture retention by filling up the moisture barrier and building a protective layer, that lasts up to 100 hours.

Green Tea Seed Serum, RM123.00/80ml
This intensive moisturising pre-serum penetrates into the 10th layer of skin and boosts moisture by 710% immediately after use, improves skin moisture barrier by 92.3% in 30 mins, and softens skin texture by 5.6% in an hour.
Green Tea Special Care
Green Tea Mist, RM55.00/150ml
A moisturising mist formulated with freshly squeezed green tea, which is rich in amino acids, to provide instant hydration to relieve dry skin with a cooling effect and dewy finish.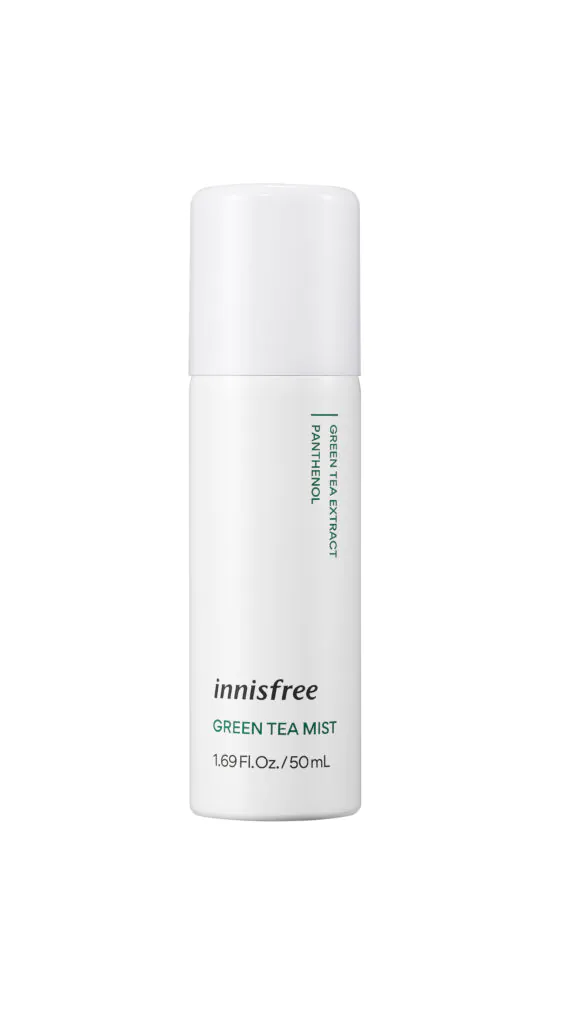 Green Tea Mist (Micro), RM70.00/120ml
This fine mist contains micro particles which penetrate into the skin on a deeper level, making it ideal for intensive and long-lasting skin hydration. This fog spray mist is extremely fine, allowing it to be sprayed over makeup without causing any smudging.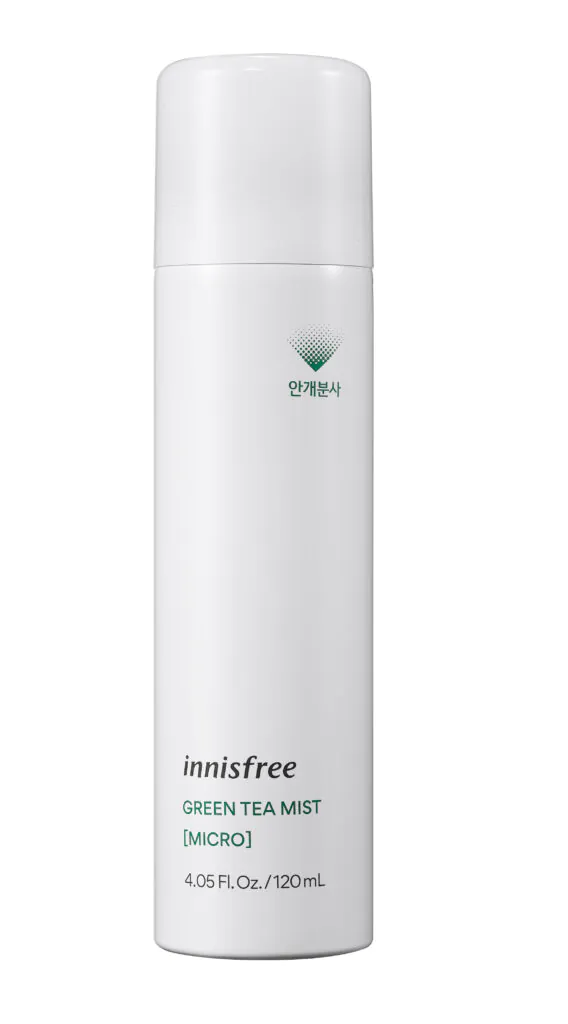 Green Tea Sleeping Mask, RM68.00/80ml
This weakly-acidic, light, gel-textured overnight mask with Jeju fresh green tea water, which is rich in amino acids, delivers a burst of moisture to your skin and restores its pH to a healthy level, without leaving any greasy or sticky residue.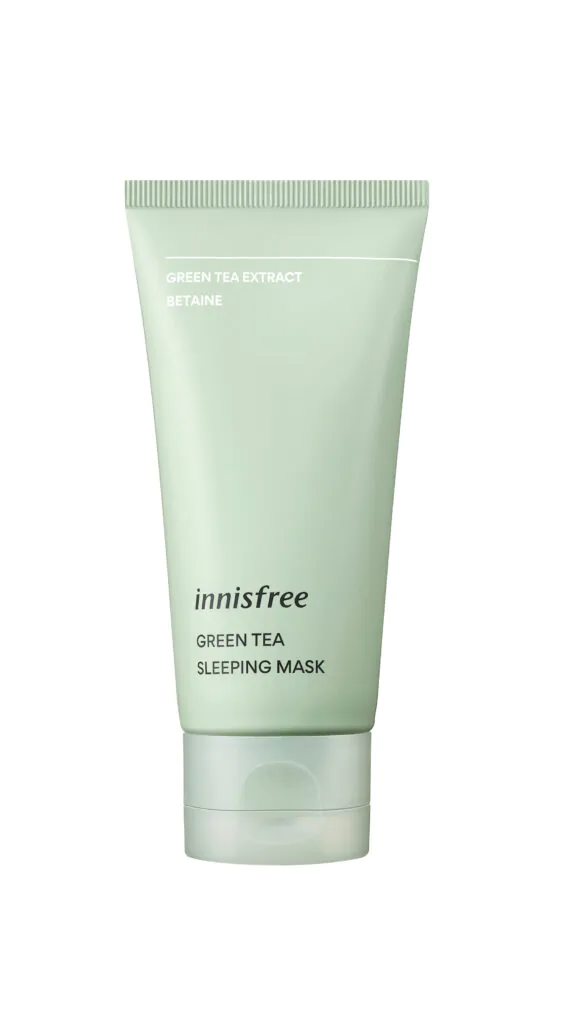 Moisture Silk Makeup Base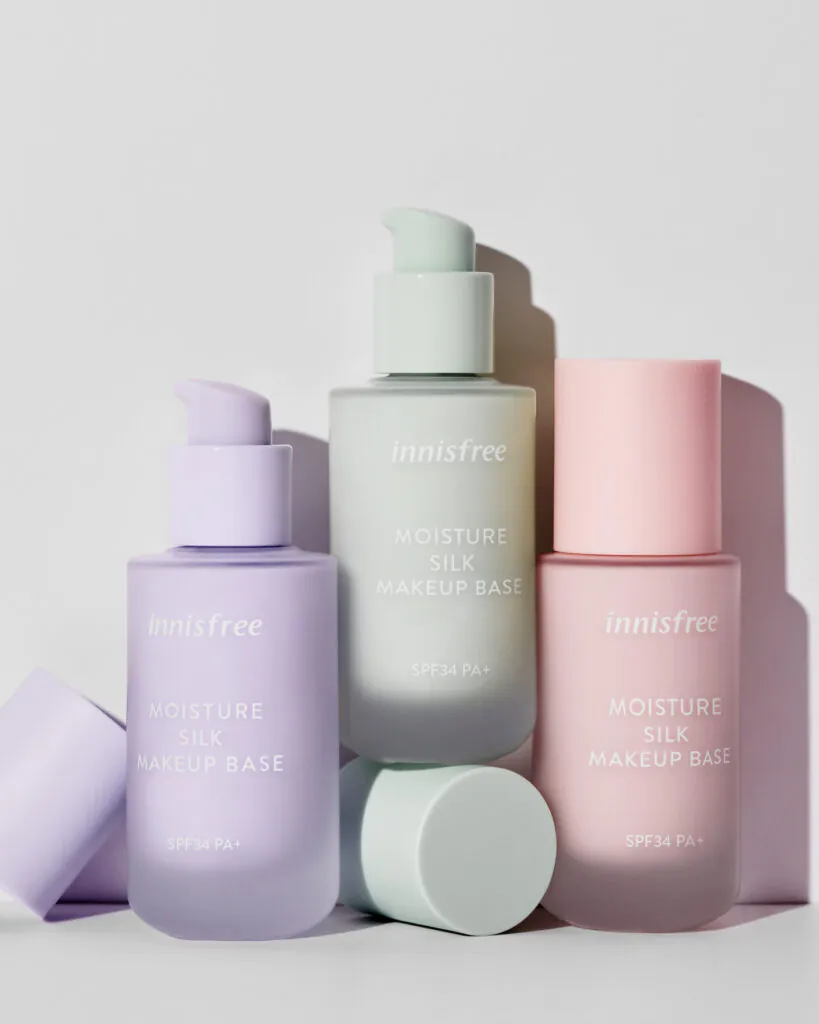 This is an all-in-one makeup base for flawless makeup application. It contains transparent cover powder to help you achieve natural-looking tone correction while brightening your skin.
The silky-smooth formula contains Silk Sebum Powder designed to absorb excess sebum. The solution temporarily reduces the size of visible pores by 14%, the number of visible pores by 32%, and the total area of pores by 38% immediately after use. Safe for sensitive skin, this dewy formula with Triple Shield protects skin from external irritants, and has been skin irritation tested.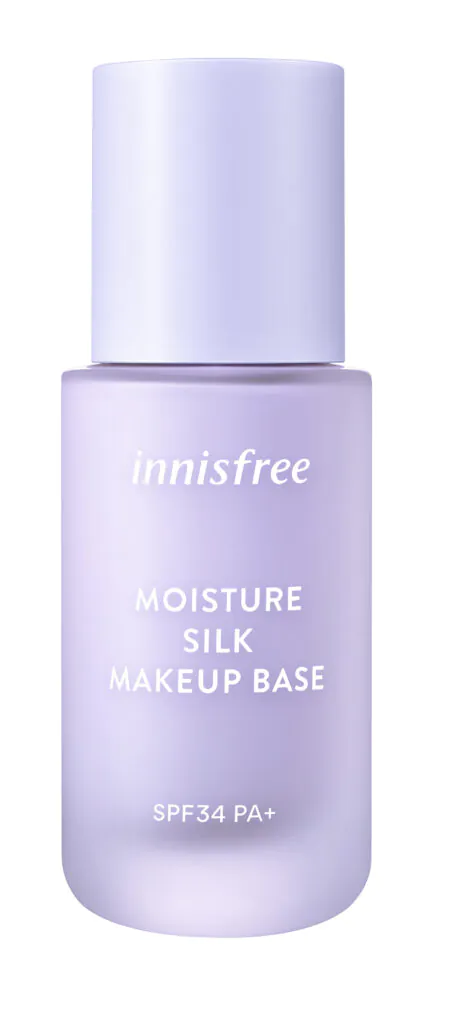 Purple
Covers the yellowness of the skin to brighten the complexion.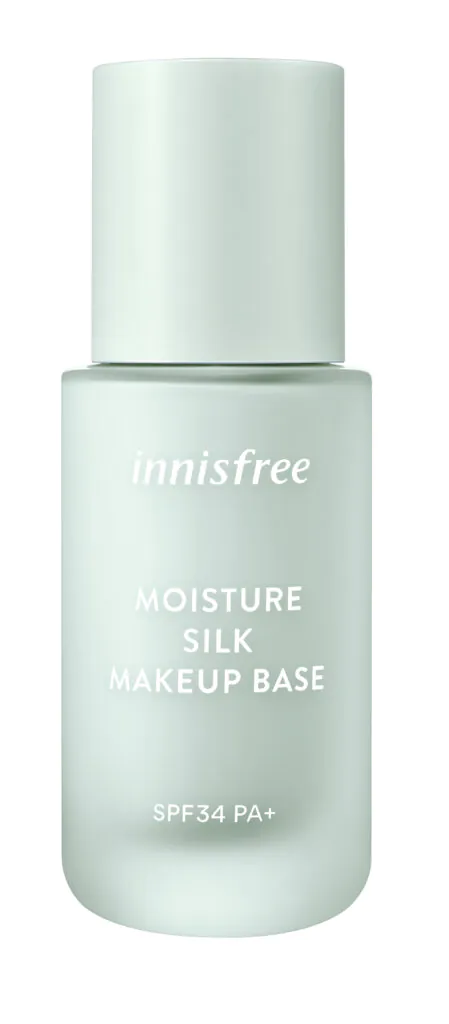 Green
Covers the redness of the skin to achieve a clear skin tone.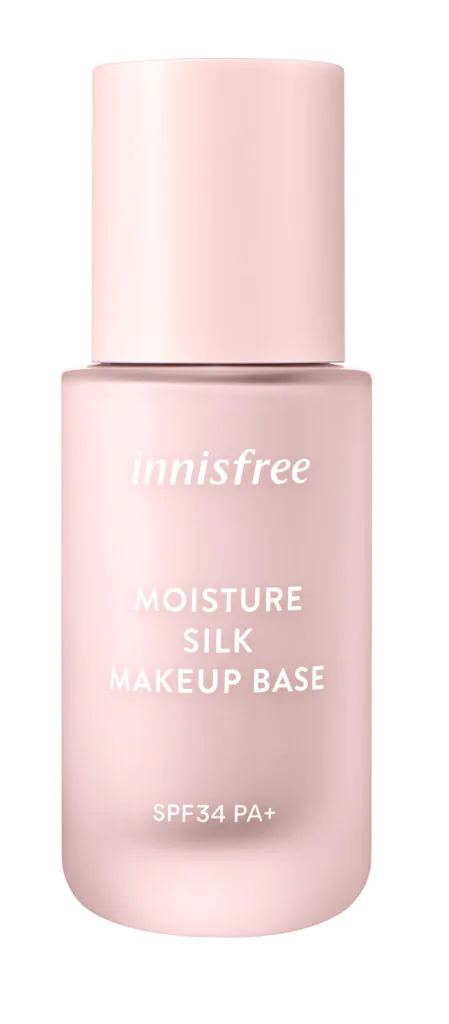 Peach
Corrects a dark and dull skin tone to achieve a vibrant look.