It's the season of gift-giving and there's nothing more exciting than being able to curate gifts for those we care about this Christmas time. If you're on the hunt for the perfect present to give to your loved ones, may we suggest innisfree? innisfree has some of the best skincare ranges on the market, helping consumers achieve the skin of their dreams with ground-breaking products.
And this Christmas, the number #1 K-beauty brand is releasing a limited-edition holiday collection, Merrier Together, Green Holidays is Here – represented by the warm and whimsical illustrations of Korean artist, étoffe.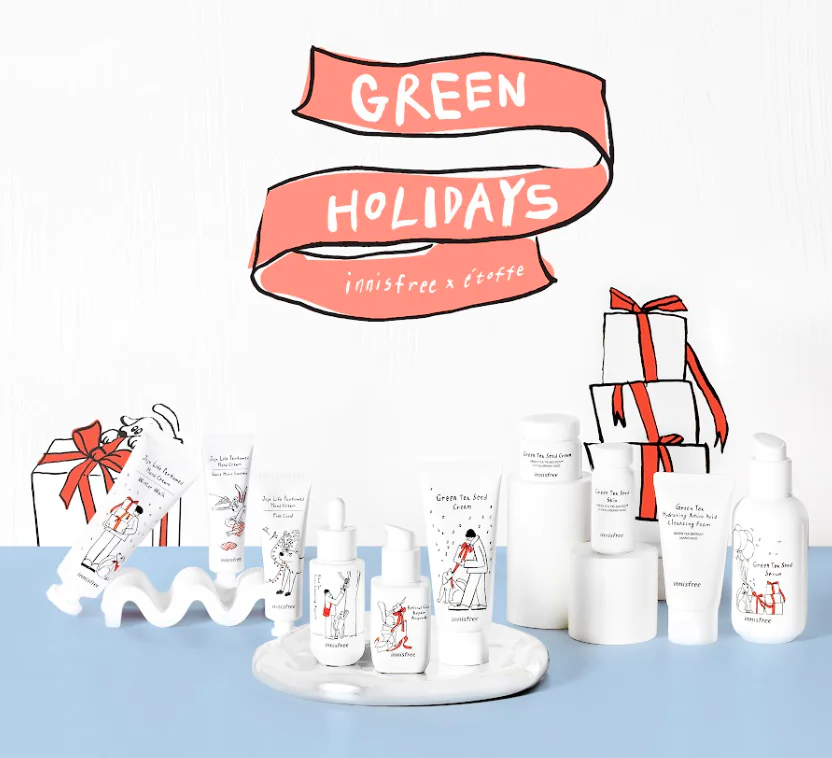 The Green Holidays Limited Edition collection features adorable designs on the packaging created by étoffe using her charcoal-inked brush to capture the magic of this Christmas season. All of her beautiful illustrations are included in innisfree's most amazing product line-ups.
innisfree x étoffe for innisfree Green Holiday Collection
Green Tea Seed Serum Set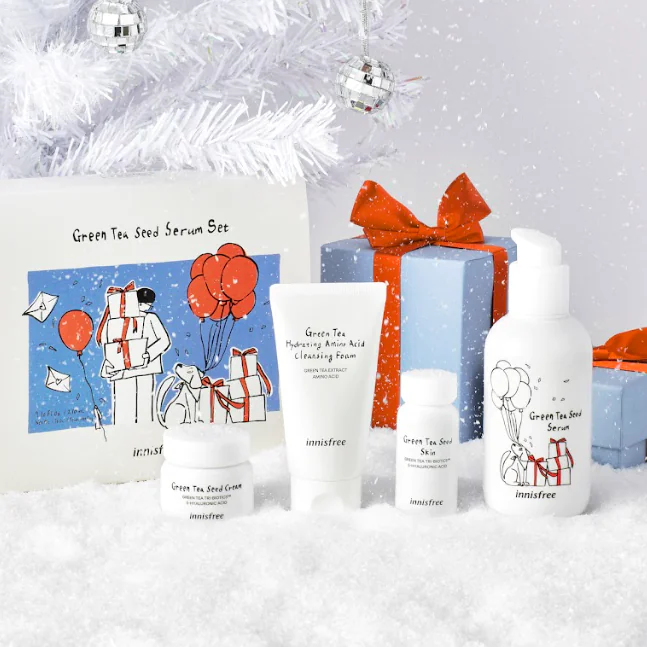 Every year, we look to this with anticipation – innisfree's No. 1 Green Tea Seed Serum arriving in a set, all dressed up for the holidays! This kit includes a jumbo-sized Green Tea Seed Serum (160ml) with Green Tea Biome to help dry and compromised skin's moisture barrier. Green Tea Hydrating Amino Acid Cleansing Foam (50g), Green Tea Seed Skin (30ml), and Green Tea Seed Cream (20ml) are included in this kit, making it a comprehensive skincare routine ready to go!
Black Tea Youth Enhancing Ampoule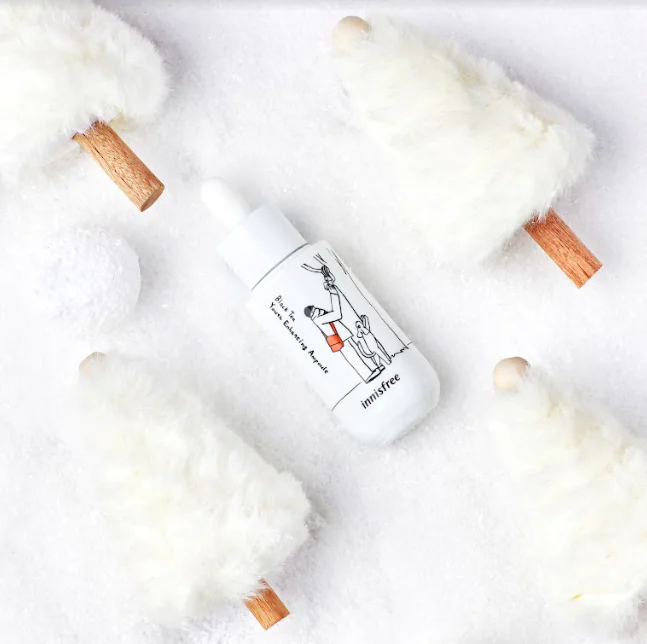 Invite a friend to try innisfree's best-selling anti-aging ampoule for radiant skin! With its Reset Concentrate, produced from Jeju Black Tea, this limited edition Black Tea Youth Enhancing Ampoule will keep you feeling young. This product contains antioxidants for an anti-aging effect that lasts overnight, making the skin firmer, smoother, and brighter just in time for the busy Christmas season!
Retinol Cica Repair Ampoule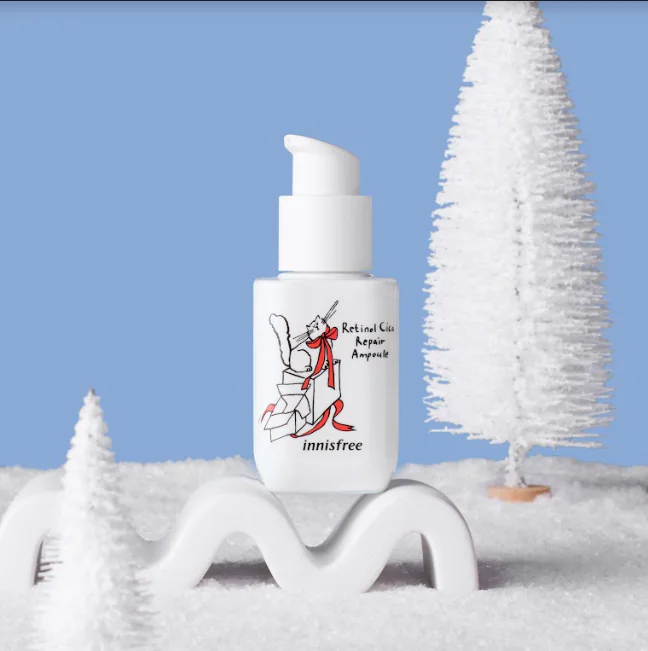 Fans of the coveted Retinol Cica Repair Ampoule will be ecstatic to get their hands on it for its first-ever limited holiday edition! This high-performance, low-irritant ampoule is committed to making skin appear healthy, smooth, and clear. Its low retinol concentration promotes skin cell turnover. Simultaneously, the cica components calm the skin, allowing you to greet the new year with a peeled-egg complexion.
Green Tea Seed Cream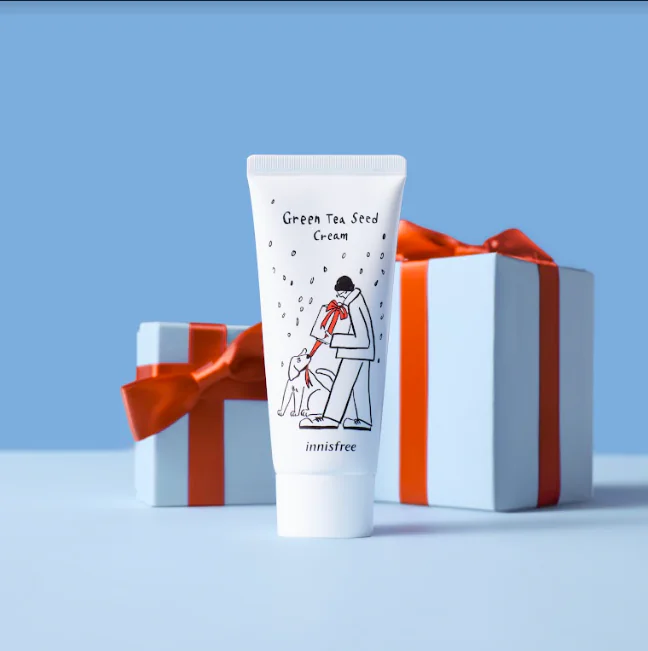 Just in time for the holidays, innisfree's distinctive moisturising cream has a new design! The bi-lipid mixture contains ceramide and cholesterol, which help to preserve moisture in the inner skin and improve the skin's moisture barrier. You can now share this cherished product with your loved ones and give them the gift of moisturised, healthy skin, because it is now available in an easily transportable tube.
Jeju Life Perfumed Hand Cream Set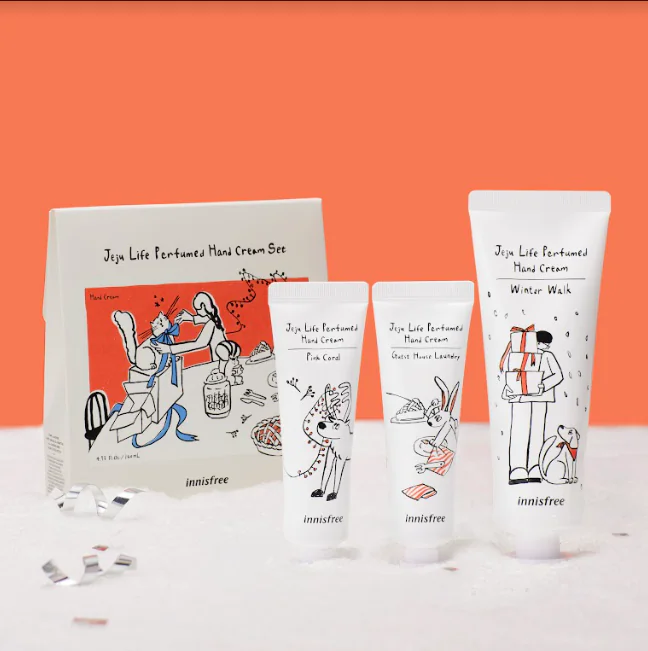 With this limited edition fragrant hand cream gift set, you may send sweet wishes to your loved ones. This scented trio hydrates and softens the hands. Their moisture-rich composition absorbs more easily, providing a clean finish with a long-lasting aroma to raise your spirits. Winter Walk, a limited-edition holiday perfume, comes in a big (80ml) form with an earthy base and a hint of citrus, while the other two (Guest House Laundry and Pink Coral) come in a convenient (30ml) size with powdery and floral notes.
innisfree Advent Calendar and Holiday Glassware
Looks like innisfree is a gift that just keeps on giving! With a purchase of RM350 and above at innisfree, you'll be able to get a complimentary Advent Calendar "Best Holiday Kit" from the skincare brand worth RM199. Not only that – you'll also receive stunning innisfree x étoffe Holiday Glassware if you purchase anything in their store worth RM300 and above.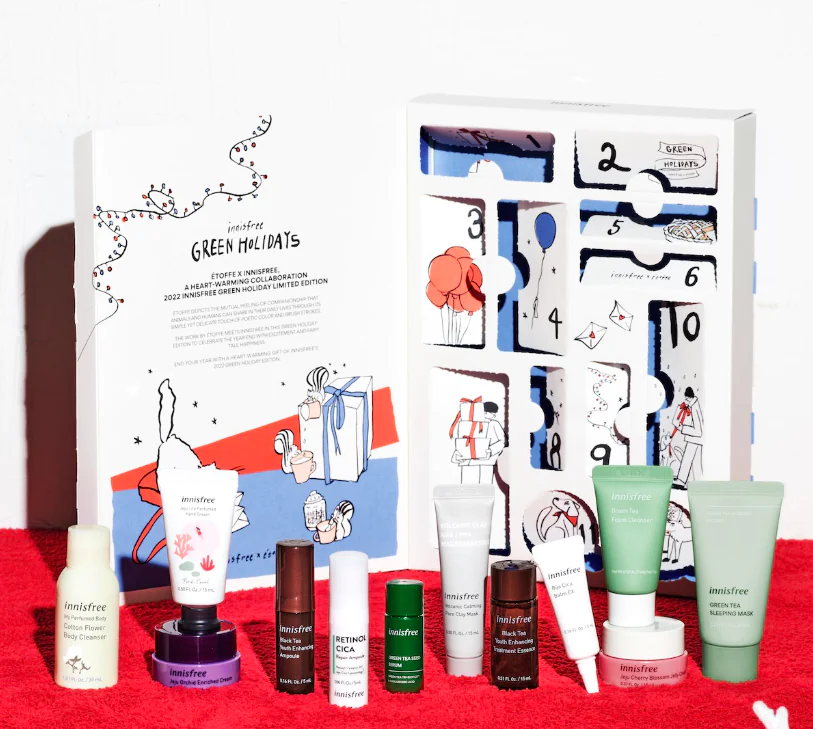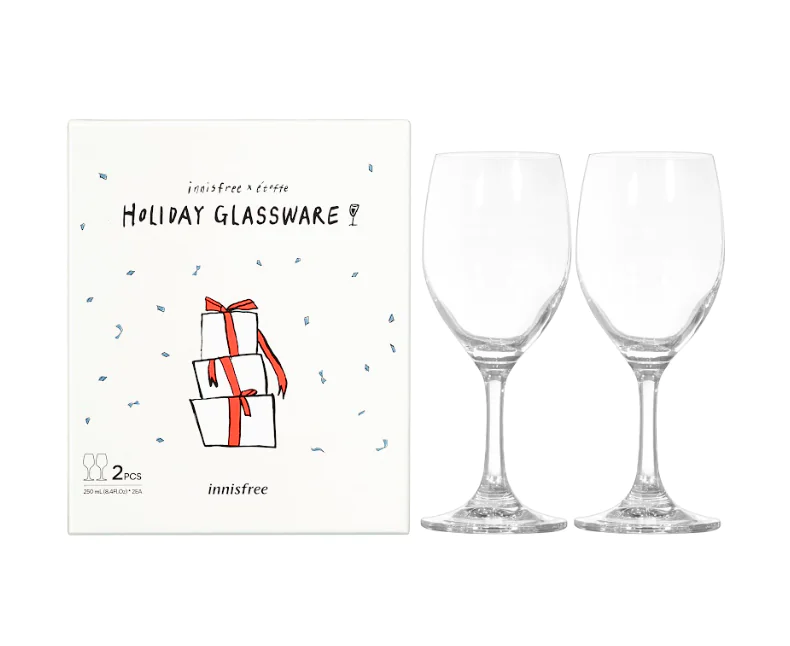 innisfree x étoffe Green Holidays Collection is now available online and in-stores!
More on innisfree? Read these: