K-beauty continues to skyrocket in popularity in the local skincare sphere, with numerous brands establishing themselves on our home turf. Well, another major brand has just landed in Malaysia – along with a beloved South Korean star, who has been named the brand's ambassador!
We're pretty sure you heard that Song Ji Hyo, a cast member of hit show Running Man, was at Tropicana Gardens Mall recently, to mark the entry of Glutanex – a pioneer skincare brand in the field of skin brightening and whitening – to the Malaysian market. The crowd at the launch went wild the moment Song Ji Hyo made her way towards the mall's center court as part of the proceedings. The ever-beautiful actress later shared tips on how she maintains her natural glow, and also spoke highly of Glutanex, and how it has helped her achieve her skincare goals.
Glutanex has been much-celebrated in the K-beauty world, and is set to be a gamechanger that'll help users achieve healthy, bright, moisturized and glowing skin. Previously only available on e-commerce platforms, K-Beauty junkies are now able to get their hands on Glutanex products from the shelves of Malaysian retail pharmacies, starting with Watsons' participating stores.
Let's dive into Glutanex's range of products that will appear in Watsons stores soon:
Glutanex Glow Balm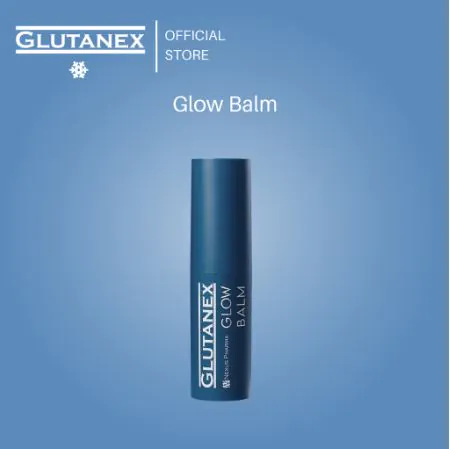 The Glutanex Glow Balm will brighten your skin anywhere, at any time. It moisturises and plumps up skin while providing an instant glow thanks to glutathione, seaberry oil, and peptides. It also helps with wrinkles and skin tone.
Simply dab it on your cheeks, forehead, neck, or under your eyes whenever your skin needs a little TLC on the go. The Glutanex Glow Balm is portable, great for travel, and simple to use – even with make-up!
Glutanex Aqua Booster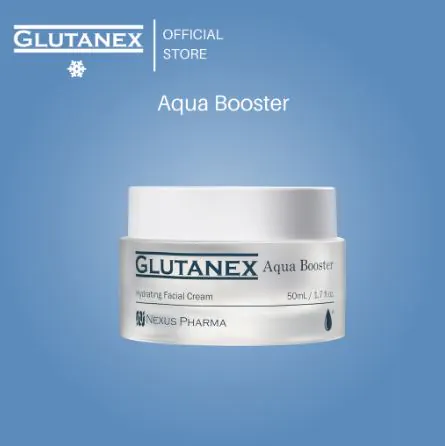 The Glutanex Aqua Booster is an ultra-rich hydrating facial cream that soothes and moisturises all skin types, including dry and tight skin and dull skin. It has a lightweight texture that provides a cooling effect on the skin, allowing for quick and easy absorption.
Because Hyaluronic Acid molecules are smaller, the skin barrier can effectively trap moisture for deeper hydration. The Glutanex Aqua Booster also contains nutrients such as sodium DNA, which aids in the rebuilding and revitalization of the skin.
Glutanex Snow White Cream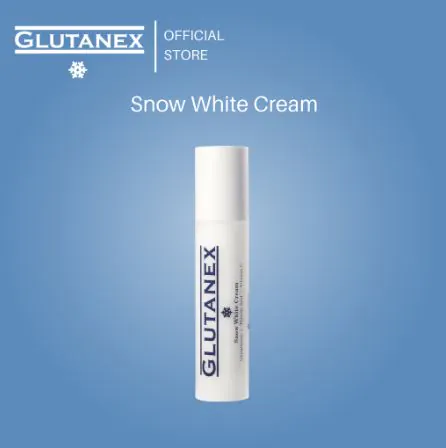 The Glutanex Snow White Cream is ideal for those who have dull skin tone, pigmentation, blemishes, and signs of ageing such as wrinkles and fine lines. It's a whitening, tone-up facial cream that is designed for immediate skin brightening.
It contains the same antioxidants found in medical treatments, such as glutathione, which has skin brightening and antioxidant properties, thiotic acid, which slows ageing, and Vitamin C, which promotes healthy skin. The Glutanex Snow White Cream has a non-sticky texture that can be worn comfortably after your daily morning cleansing and toning routine to promote bright and glowing skin.
Glutanex Night Serum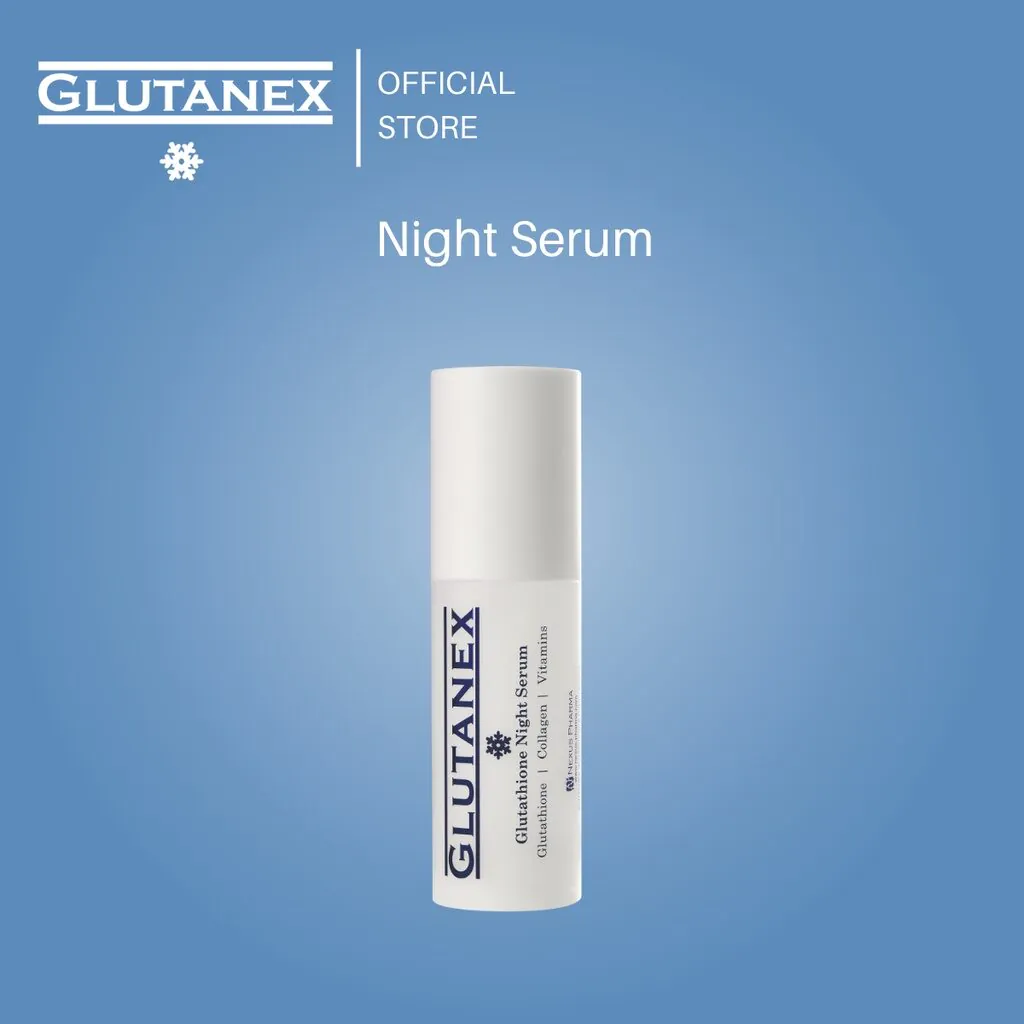 While you sleep, the Glutanex Night Serum repairs and nourishes your skin. The skin-brightening antioxidant glutathione, collagen for elasticity and hydration, and vitamins for healthy skin are among its key ingredients.
The Glutanex Night Serum has a temperature-activated formula that should be stored in the refrigerator to maximise its soothing and hydrating effects. This serum is ideal if you have dry skin at night and in the morning. The next morning, you'll notice a difference in your skin!
Glutanex Cica Cream
The Glutanex Cica Cream, which is ideal for use as a post-dermatological treatment cream, effectively soothes inflammation and softens the skin while strengthening the skin barrier. It contains four main ingredients: whitening booster glutathione, which brightens darkened areas, Centella Asiatica (Tiger Grass), which calms and firms the skin barrier, Epidermal Growth Factor, which provides in-vitro wound firming, and Salmon egg extract (PDRN), which promotes healthy skin cells.
The Glutanex Cica Cream is clinically proven to be hypoallergenic and is commonly used as an after-treatment cream in clinics.
For more on Glutanex and its products, visit its website.

Glutanex is currently available at Shopee!
More on K-beauty? Read these: