Happy Sunday, hos! Sundays are for winding down, cooking lunch for your loved ones and of course, making love! Sundays are a mood, you know what I mean? Sundays are perfect for some hot, steamy and spicy KITCHEN SEX!
Why cook and then rush to the bedroom to make love when you can do both at the same time. Multi-tasking at its best, baby! You see, ain't nobody got time to make food and then grind and thrust. If you're anything like me, then you, too, would be exhausted the minute you're done cooking. And then, there's just no time for banging and sh*t.
So, taking into consideration what teachers have always taught us at school – to be innovative and creative – yo girl here has done her own studying and gathered a list of THE BEST kitchen sex positions, so you can stir the curry and grind on that shaft at the same time. En route to a drool-worthy lunch.
Before we get into the positions, we first gotta set the mood. And by that, I mean your outfit, girlfriend. It has to scream – "come eat me, daddy".  Something like this is perfect: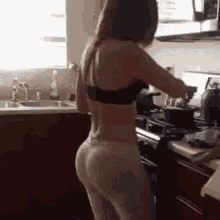 Or, if you really wanna wake his manfriend up and be more appealing, just wear an apron and nothing underneath. *Chef's kiss* – ideal for sex in the kitchen. Of course, some lingerie and maybe a maid roleplay outfit are also awesome. Whatever you're comfortable in, wear that for that special Sunday afternoon.
1. Tied To A Fridge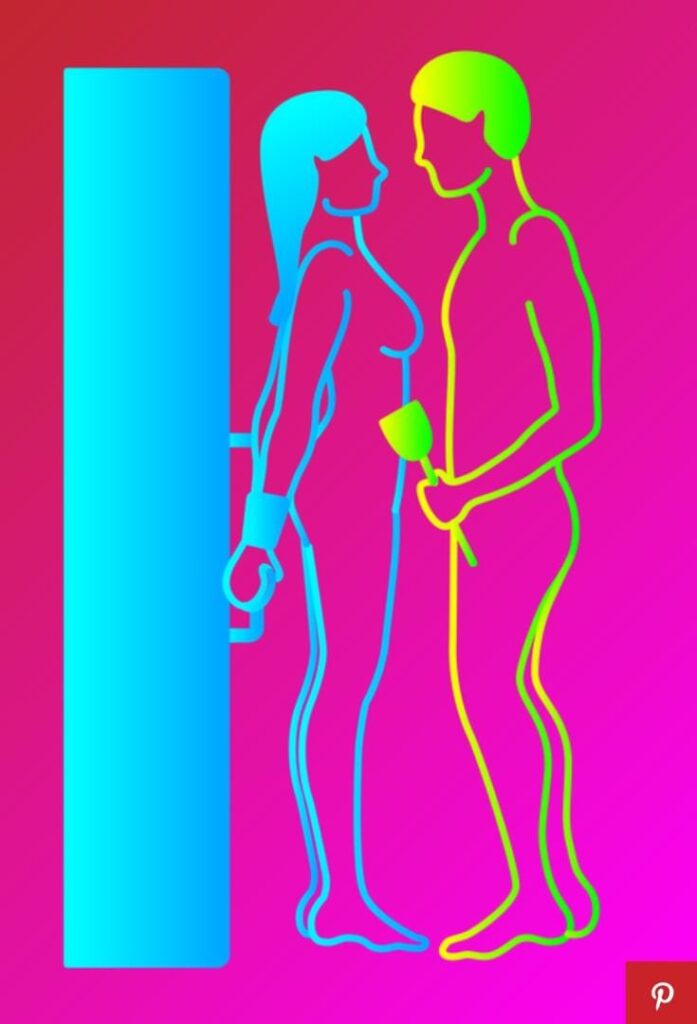 You do realise that your kitchen is a beginner's guide to BDSM, right? I mean, the amount of utensils and kitchen appliances that could come in handy is insane. From the spatula to the frying pan, kitchen counter and even the fridge. Yass, babe!
Get tied to the fridge handle and tell your man to do whatever he wants with you. Cook up some pasta and while it's boiling, have a quickie by the fridge. Get some ice from the fridge for more excitement and maybe, whatever yummy toppings you might find in the fridge can be amazing for some food sex!
2. Kitchen Counter 
Of course, the easiest would be the kitchen counter. You could do it while lying on the counter with your legs apart in the air or, you may choose to doggy-style over the counter. Or, while you're "cutting your veges" and prepping for cooking, on the kitchen counter, your significant other can dine at the Y!
The kitchen counter is a versatile spot in the kitchen, so you can get to cooking, and your significant other can get to eating!
3. Hardcore On The Floor 
While your cupcake is baking in the oven, gurl, you can get to riding! Be it doggy-style or cowgirl, the kitchen floor is the perfect place to get down and dirty. All that a$$ and thigh slapping can be carried out while watching your cupcake bake in the oven.
And once the oven goes *ding*, that's the cue for you to spill your sweet juices. And, of course, while you're waiting for your cupcake to cool down, it's time for ROUND 2!
4. Standing Up 
All you Asian bishes that are about to cook rice on a Sunday afternoon – while you're washing the rice, ever thought of spreading your legs for your significant other? Honey, cooking rice is a skill on its own, and if you can f*vk and cook rice, bish, you are THE master of the Asian household!
Cooking rice will never be boring again. It's going to be some sticky, salty rice for lunch, peeps!
5. With The Blender On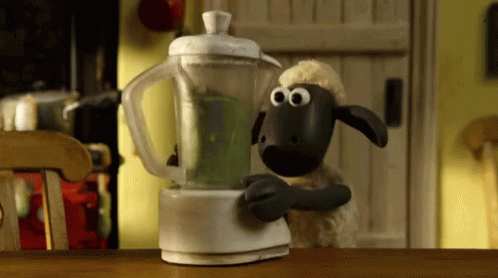 The perfect way to not let your neighbours know the sh*t that is going on in your house on a Sunday afternoon. When you're about to blend all your ingredients, that is the absolute perfect time to moan out loud from some hardcore sex from behind.
Stand with one leg on the floor, and the other leg bent over the kitchen counter where your blender is. Now, your significant other can choose to do some oral or straight up knock you from behind. Turn on the blender and while he/she is thrusting and grinding into you, you may moan all you want to your heart's desire.
6. Solo On The Kitchen Floor 
Who says kitchen sex is only for those with partners? Bish, you better get your a$$ in there and get a hold of a cucumber. That cucumber is going to have the time of its life, and possibly taste even sweeter. Solo, on the kitchen floor, with a fruit in your hand is the best way to provide the right amount of vitamins for you body and mind!
Remember kids, vitamin intake is important!
7. Sex Toys In The Kitchen 
If you own one of those stick-on rubber dildos, then gurrrl, stick em' on the fridge door and ride away to cum-fest! OR, stick em' to the floor and grind you a$$ on the dildo in a cowgirl position.
If you really think with your p*$$y, there are many possible ways to have solo sex in the kitchen, be it with the utensils from the kitchen, or with a sex toy. All you need to do is be horny as hell and your kitchen will turn into your cum-land in no time!
So, there ya have it folks, a yummy, juicy Sunday afternoon meal by yours truly, Chef Viv! You're welcome!
More on sex? Read these: