All thanks to the Game of Thrones prequel, House of the Dragon, silver hair is 4,000 per cent more popular than ever!
The cool-toned shade is an icy counterpart to the beloved herringbone highlights, and has been doing the rounds online, amongst all generations.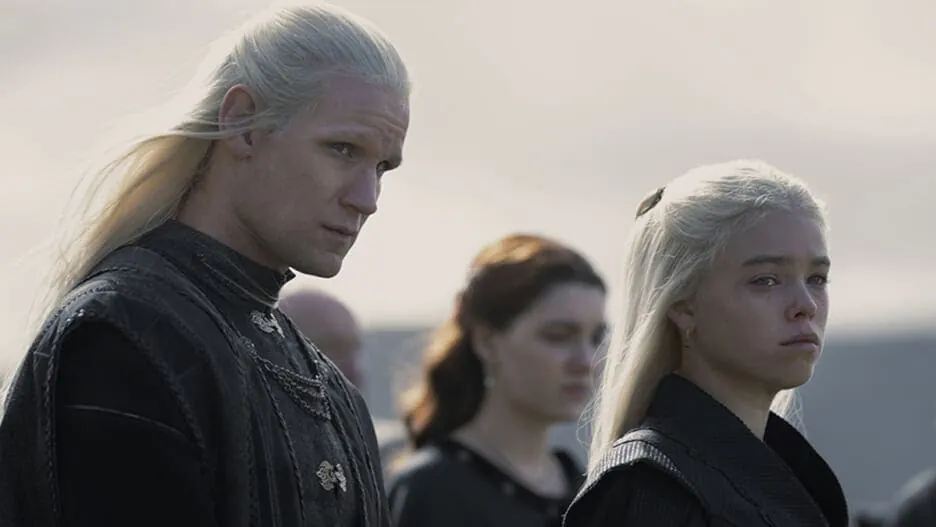 So, if you want to embrace this edgy look, there are a few things you need to know before deciding to go fully grey. With the help of WeThrift's trends expert Nick Drewe, we reveal five tips on how to gracefully go grey:
1. Start with some advice 
When going for a major hair change, it is always best to seek the advice of your stylist before making any drastic decisions. If they have been cutting your hair for a while, then chances are, they will know the right way to transition you to the grey look better than yourself.
In fact, when you get advice from your stylist, you might find you actually have a lot fewer grey hairs than you might think, meaning they can add in a few highlights to help you avoid those dark grey roots as you make the transition.
2. Go for the chop 
An easy way to make going grey a bit simpler is to bite the bullet and go for the chop, at least when you start out. Having shorter hair makes it easier to blend your natural grey hairs into the rest of your hair than having them sticking out like a sore thumb.
Not only this, but you'll actually find that having shorter hair makes the upkeep of grey hairs a lot easier to manage and style as you go through the transition phase.
3. Match your hair to your roots
For the most part, hair that is naturally lighter will make disguising your grey flecks easier than if you have brown or black hair. But there is an element to being careful about this, as dyeing already dyed hair can make the full transition harder as that colour will initially need to be stripped out before applying full grey dye.
If you are unsure how to go about matching your hair to your roots, always seek advice from a professional colourist who can tell which route is the best to go down for your hair and how you can achieve it with little maintenance.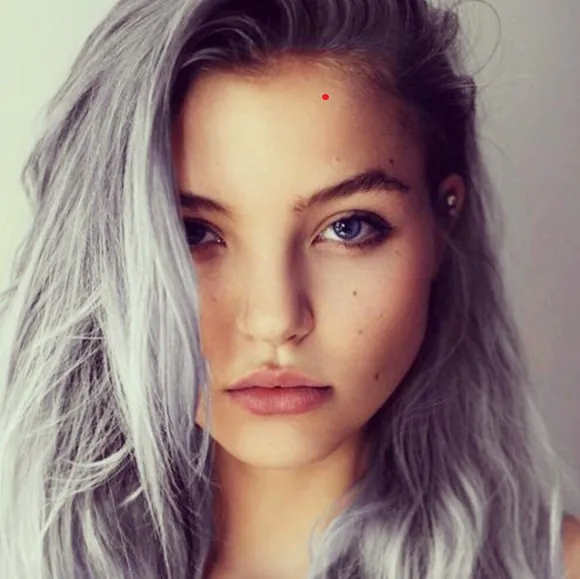 4. Be patient – it can take a while 
You may be ready to embrace Miranda Hobbes' silver look right away, but to get your silver tones looking on point, the best thing you can do is be patient.
If you have naturally dark hair or you've never lightened the colour of your hair before, then chances are you'll find yourself sitting in the salon chair a little bit longer than you expected. From initial highlighting to going fully grey, the process can take anywhere from six months to a year. So, if you want that beautiful silver mane, make sure you are prepared to wait.
5. Make sure you use the right products for upkeep
There's nothing worse than spending lots of money on new hair colour to find it starts going yellow after only a few weeks. The trouble with going grey or a platinum shade of blonde is that highlights will start to get a bit brassy looking between your trips to the salon.
To avoid this without having to have more salon visits than necessary, consider buying a purple shampoo that helps keep the yellowing look at bay.
More on hair? Read this:
Happy New Hair! All You Need To Know Before Getting Blonde Highlights For 2022