If there's one thing we know about K-Pop idols – besides their dope discography – it's that they have endless hairstyles. For every comeback they make, we as fans would not only anticipate the concept that they'd bring to the stage, but also the new look they'd be sporting as they perform their latest songs. Some of the haircuts sported by idols have made huge impressions on fans, eventually becoming major trends. Also, let's be honest, who doesn't want to look like their favorite idol, anyway?
So, before you book your next haircut appointment, here are 5 trendy haircuts from K-Pop idols you should TOTES consider getting.
Hershey Cut (TXT Beomgyu)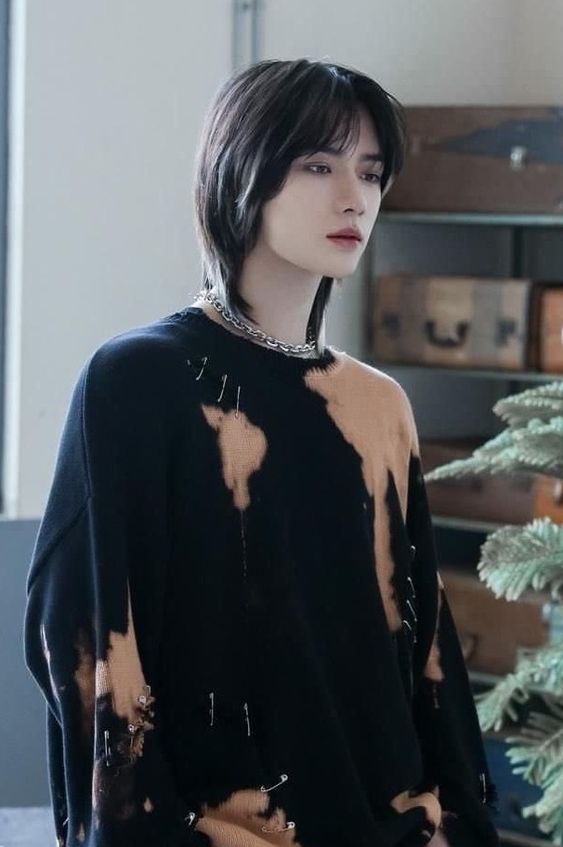 Beomgyu, a member of TXT (Tomorrow X Together), sported a fresh new look when the group released their comeback album, The Chaos Chapter: FIGHT OR ESCAPE, back in 2021 – and to say that MOAs completely adored the haircut is an understatement. A haircut that was a hybrid of a tousled shag and a modified mullet (essentially a wolf cut), the singer rocked the look during The Chaos Chapter: FREEZE era. However, the cherry on top was the blonde highlights at the tips!
This look requires little to no maintenance, and doesn't even need an immaculate blow-dry to make it work. Probably one of the best haircut choices you can make if you wish to join the wolf cut trend, or if you want to try that Gen Z mullet look.
Mullet (TXT Yeonjun)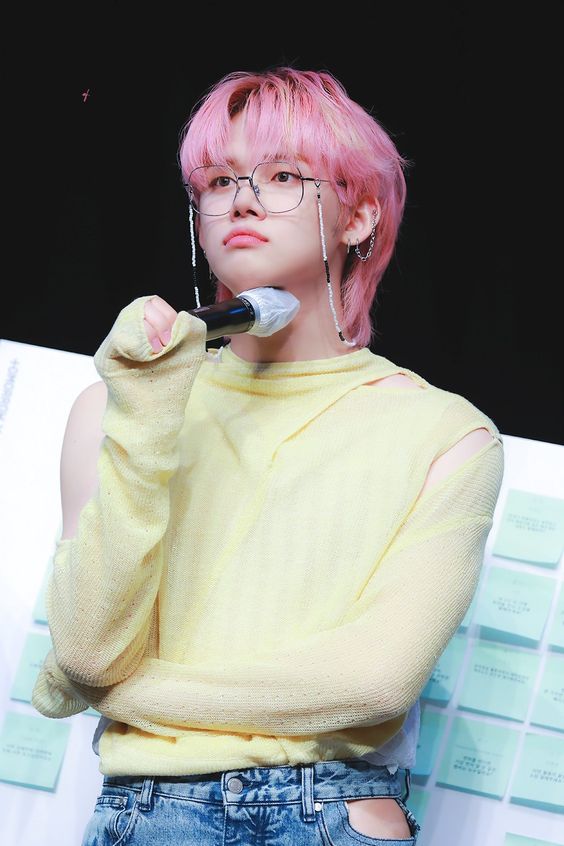 Speaking of mullets, another member of TXT who stole the hearts of many MOAs was Yeonjun, when he debuted his bubblegum pink mullet haircut. The singer/rapper debuted his look when the group dropped their 2020 album, minisode 1: Blue Hour. It's safe to say that Yeonjun's pink do was deemed one of his best hair lewks ever.
While mullets can be a bit daunting, with the right cut and length, anyone can rock this hairstyle. To stand out amongst the sea of brunettes and blondes, opt for a fresh look by dying your hair in a bizarre colour.
Hime Cut (TWICE Momo)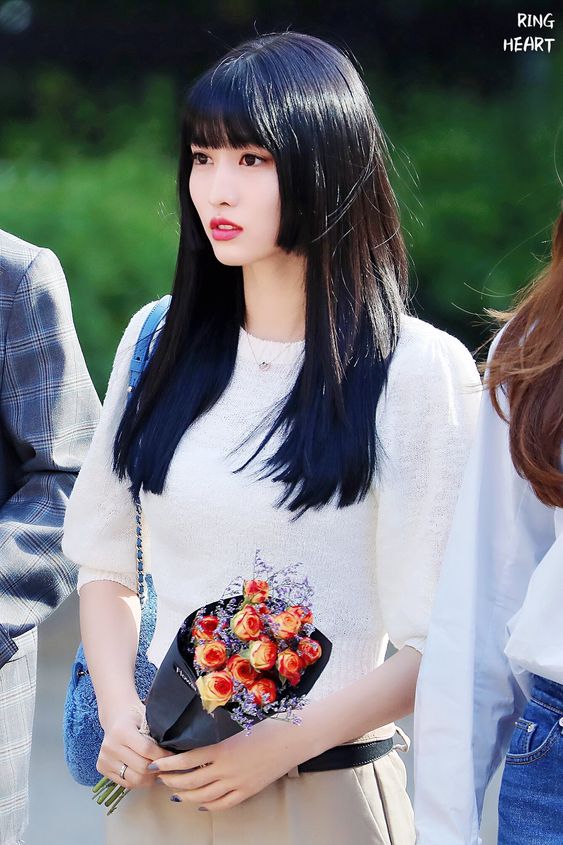 The ever-beautiful and enchanting Momo from TWICE never disappoints when it comes to her dancing skills and visuals. Every look that she's rocked and every dance move she's executed has captivated us. One particular look that she sported – which can be bizarre if worn by others, but somehow worked for her – was the Hime Cut. The Hime Cut, also known as the princess cut, is a type of hairstyle that was typically worn by noblewomen in the Heian period in Japan. The unconventional cut consists of a high-low cut that features cheek-length side layers with longer strands at the back and a blunt bang.
For those who are daring and wish to experiment on their hair, a Hime Cut is the way to go. It's unconventional, unique, and holds an impeccable history that we think should be celebrated and appreciated more.
Choppy Bangs (RED VELVET Seulgi)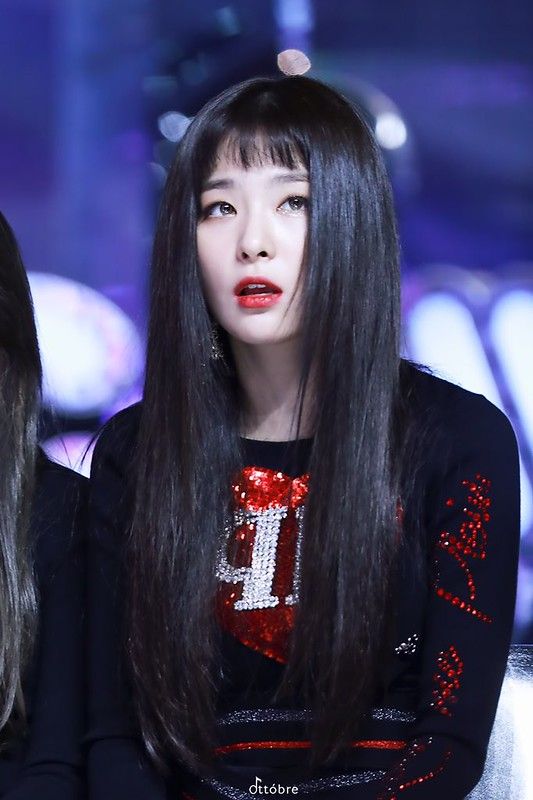 Some of us may think that blunt bangs aren't for everybody. Choppy bangs, however, can be pulled off by almost anybody. Seulgi, a member of RED VELVET, stunned ReVeluv with her simple, pin-straight long hair with choppy bangs – and the resulting trend continues to grow to this day. Also, the choppy bangs gave the whole look more texture, and appeared wispier, as opposed to normal bangs.
For those who are not huge fans of blunt, straight bangs, this particular hairstyle should be a breath of fresh air, to give your normal everyday look the "bang" that it needs – or choppy bang in this case.
Soft Shag (Squid Game's Jung HoYeon)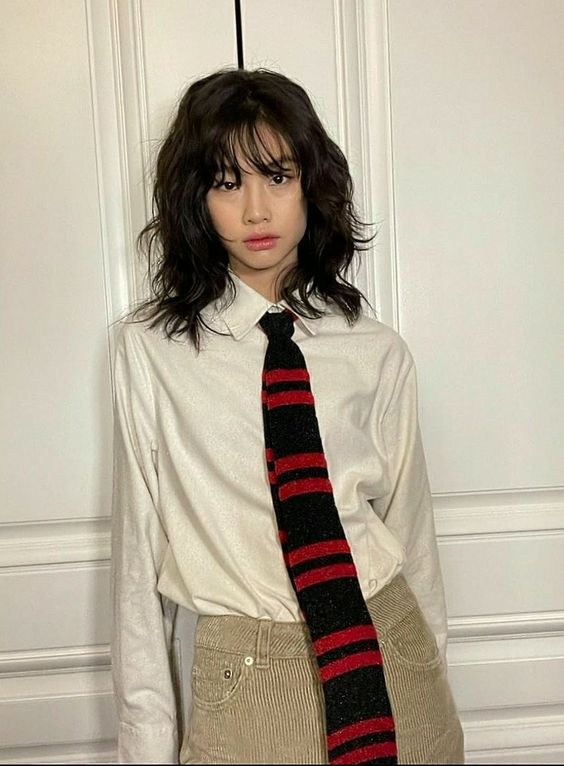 For peeps who have no time in their day to manage their hair, or even think to care for their hair, a soft shaggy haircut is THE haircut to have. Also, it's the current hair trend amongst Gen Z right now, thanks to Jung HoYeon, who was seen sporting the look. The soft, low-key shag can add volume to fine hair and works for all lengths. It makes your hair look even wispier, and adds so much volume because of the layers.
Folks over on TikTok even made tutorials on how to achieve this look, right in their homes. It's an easy look to maintain and an easy to achieve, thanks to the help of TikTokers.
More on hairstyles? Read these:
Hair In A Hurry: 6 Easy Hairstyles You Can Do When You're Running Late!
I'm Hair-mazing! 5 Hairstyles That Make You Look Bougie And Expensive!