One of the most neglected parts of the female body during sex are the nipples and breasts. While women get highly aroused through clitoral stimulation, nipple-gasms are definitely a thing. A woman can orgasm solely based on nipple stimulation and breast fondling. And there is a multitude of techniques to give your partner a nipple orgasm. For today, let's look at some of the basic steps to making love to 'dem nippies.
First and foremost, there is a proper way to suck on a pair of boobies. Some of ya'll really be sucking on it like a newborn baby, without a sense of direction. Yes, you do go all in, BUT, you take your time doing that. There are steps to awaken a woman's desires through nipple stimulation – you don't just attack it like a monster. So, in case you need guidance, here are the basic moves on how to give a woman nipple orgasms.
Ps: If you've read our previous sex articles, you would know that I've always mentioned this – that the first step to oral sex is to RINSE YOUR MOUTH. Thank you! 
Before we get deeper into this discussion, I'll start by answering a few commonly asked questions in regard to nipple orgasms.
What Are Nipple Orgasms And How Do They Feel Like? 
I am no expert whatsoever, but according to testimonies online and the amount of articles that have previously discussed this, a nipple orgasm is supposed to feel like a pent up feeling that explodes due to the immense pleasure that takes place, starting from your breasts that eventually escalates to your whole body. To make it more clear, nipple stimulation is a sensation that spreads throughout the body, resulting from the pleasure that slowly and gradually builds.
Nipple orgasms are even more intense when a woman is menstruating. This is because during the menstruation period, breasts become more tender and the nipples tend to be even more sensitive to touch – which heightens your arousal.
Can everyone experience nipple orgasms, though? Well, technically speaking, yes, because everyone has nipples and nipples are generally sensitive to touch. So, when stimulated in the right way, anyone can experience nipple orgasms. But to be honest – it all depends on personal preference. The only way to find out, is if you give it a go and see if it manages to send rapture through your body.
Can Men Experience Nipple Orgasms? 
Yes, totally! Men, too, can experience intense rapture via nipple stimulation. Then again, it's all part of preference.
Now, let's get down to business.
1. Set The Scene 
The first step to carrying out any sexual activity is to set the scene. The environment plays a big role in ensuring that you attain optimal arousal. A dark and quiet room with dim lights or lit candles, and soft music (optional) may be just what you need to get into the mood.
Being in the right mood ensures that the mind and body are focused on the primary goal, which in this case, is achieving nipple-gasm.
2. Be In A Comfy Position 
The next step is to be in an extremely comfortable position. Just like the environment, the position you are in also plays a role in this new adventure. If you prefer sitting down, then go ahead and find your spot. If you prefer lying down on a bed, then do make sure you are in this position.
Also, if this whole thing happens casually during a car ride, as long as you're comfortable, everything is possible. The key here is to just be comfortable. Not only with your surroundings, but also with who you are doing it with. Like, gurl, if a random a$$hole is trying to get in your shirt – NO!
3. Take Your Time 
Nipple orgasms and nipple stimulation aren't easy to achieve. Although the nipple is sensitive to touch, technique is what guarantees orgasm. So, don't be bummed if you just can't seem to get there at first. It's never your fault, you just have a noob sucking on your boobs.
Also, even if everything goes well – please do not rush for your climax. It will happen gradually and that's the best part. Do not feel pressured to have nipple orgasms. If you are new to this whole thing, then take your time in undressing and getting comfy.
If you are performing nipple stimulation on your partner, don't be tense. You are learning, and at the end of the day, just go with the flow, man. Just try to not mess it up, kay?
4. Fingers First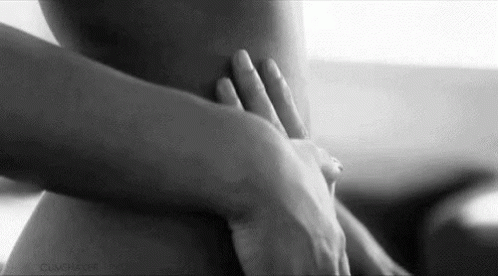 Now, on to the actual action itself. Start with your fingers. Don't just suck on it like a lollipop. Nipples need to be gradually and sensually stimulated – that will lead to a beautiful, boob-shaking orgasm. Although we always say get to the point, on this issue, you actually have to beat around the bush first.
Take your fingers and start tracing her/his body from the neck downwards. The sweet/tickle spots are always at the neck. So start by teasing the neck and tracing your fingers around your lover's upper chest.
When their breath starts hitching, you're doing good.
5. Don't Keep Your Hands To Yourself 
While your fingers are tracing their body, never keep your other hand to yourself. Let it wander and roam around their body. There are other places that your lover might be sensitive. Let your hands fondle those areas.
By now, subtle moans will definitely escape their lips.
6. Blow On It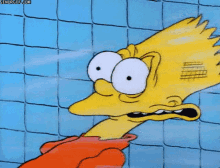 Once your fingers start tracing the outside of their nipples and around the boobs, it's time to bring in your mouth. But, not fully yet. Blow hot/cold air on their nipples, because nippies are sensitive even to air. So blowing hot/cold air will totes heighten their arousal.
Blowing warm air around the nipples will stimulate the nerves – which in turn makes your partner even more turned on, and possibly wet by now.
7. Tongue Action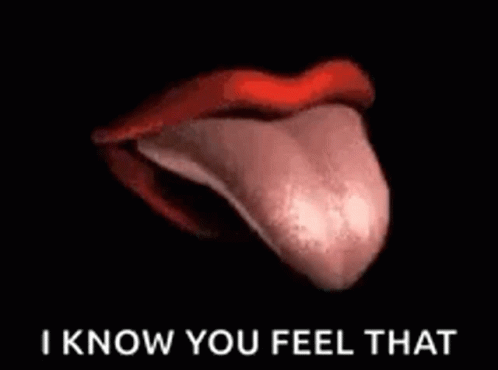 Time for the star of the show to step in – your tongue. There are so many ways you may lick your lover's nipples. All you need to do is trace circles and patterns around the nipples.
Use the tip of your tongue to flick their nipples in between licking. You may alternate from harder flicks to gentle flicks. If you are doing all the steps right, your lover should be heavily breathing by now, while letting moans slip from their mouths.
8. Suck Away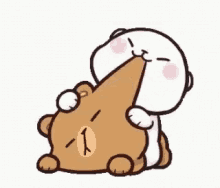 Other than licking, you may also suck on your partner's nipples. Sucking on the nipples will stimulate extra blood flow and heighten the sensitivity of the nipples. Starting with slow and gentle sucks, pull the nipples into your mouth and release gently – that will totes drive them insane. From gentle sucks, you may progress to sucking the life out of their nipples.
Harder sucking, with some tongue action and your hands wandering around their body, will definitely send them to their high.
9. Nibbles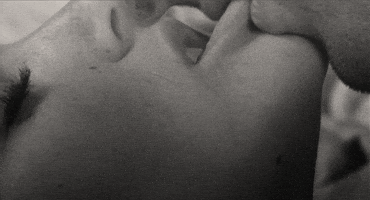 Don't just stop at licking and sucking – involve your teeth, too. GENTLY nibble on the nipple, and you may choose to pull the nipple while nibbling, and tenderly release. Nibbling is just the right action to push your lover to the edge and spread a shattering sensation throughout their body.
Other Methods To Include 
There are other ways to stimulate the nipples. Rather than just using your mouth and hands, you may wanna try these things to add to the pleasure:
Ice 
This should remind you of the famous Fifty Shades Of Grey scene. Learn from Christian Grey! You can use your hands to trace the ice over your lover's body and surrounding the nipples – OR, place the ice in your mouth and gently tease each part of their body by tracing with the ice in your mouth.
Nipple Clamps 
Nipple clamps will totes help you reach nipple-gasm. Licking and sucking on nipples while being clamped is highly pleasurable for some people. So, if you're one of em', you may include nipple clamps in your nipple-sucking sesh.
Oils 
Oils and lotions are a great lube for the breasts. Warm up any essential oil of your choice, and massage it over the breasts – this will enhance arousal during nipple play.
Sex Toys 
And of course, the sex toys. Nipple vibrators are a great, hands-free tool to massage and stimulate the nipples. This will further increase the immense sensation that spreads throughout the body, allowing you to experience a body-shaking nipple-gasm.
More on sex? Read these:
https://lipstiq.com/sex/208430/sex-positions-for-people-with-s-s-sex-anxiety/
https://lipstiq.com/lipstiq-lipstiqle/208357/things-around-the-house-that-can-double-as-a-sex-toy/