If you've never had sex, or you're very afraid of shagging, then you probs have sex anxiety. And yes, that is a thing. You're horny, you want some d*ck or p*$$y, but ya just can't seem to do it. Well, hope this clears your fears and doubts, because it's not that you don't know how to have sex – you're simply not aware of the various sex positions you can assume to help ease your sex anxiety.
Why Do People Get Sex Anxiety? 
Anxiety is a normal occurrence in life. There are so many instances/scenarios that take place in your life that may cause your anxiety to shoot up. So, sex anxiety is also a pretty common thing that a lot of people may go through. Sex anxiety can basically mean that a person always feels anxious, and worries about all the wrong things that can possibly go down when they are having sex. This perspective they have towards sex causes them to avoid any sexual activity in general.
Another cause of sex anxiety can also be a lack of self-confidence, or having insecurities about oneself – especially one's appearance. Other factors may also include lacking the ability to perform well during sex, or the fear of not being able to please one's partner well. These are all common factors that lead to sex anxiety.
So, if you face this issue and would really like to know how to overcome it, there are positions that help your mind be at ease while shagging, allowing your body to stay focused on your journey to cum-fest. So, just in case you might need it, here are 6 sex positions that help with anxiety.
1. Intimate Cowgirl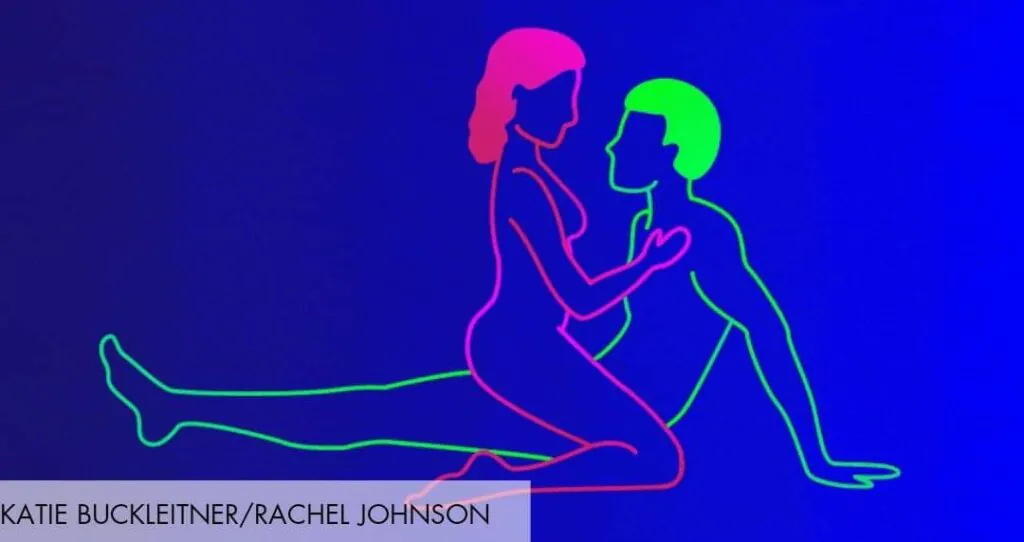 Sex anxiety can be overcome with having a deep connection while making love to your partner. These deep connections include gazing into your partner's eyes, being a breath away from them, your hands caressing each other gently, while in the midst of slow and sensual grinding.
When one has sex anxiety, having hardcore or fast paced sex is totes not going to work – instead, it just makes things worse. So, the perfect sex position to handle this is to get into the intimate cowgirl position as seen above.
Intimate and personal sex will make you feel more secure and safe.
2. The Doggy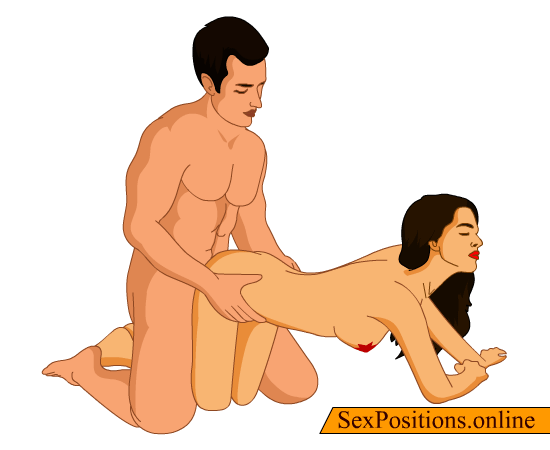 Sometimes, you might be perfectly fine, but minutes before getting into business, you might feel nauseous and possibly get a panic attack. Although there are different factors that cause this, one of them may be that you may not necessarily want to see your partner's face during sex.
Sex is a vulnerable, intimate and personal experience for everyone. And while some would like to come face-to-face with their lovers, others may find this aspect of sex a little uncomfortable. Thus, why the doggy position is a great one.
It allows your body to fully give-in to immense pleasure, and lets your partner to thrust passionately from behind – so both of you can enjoy a cum-fest without worry.
3. Undercover Sex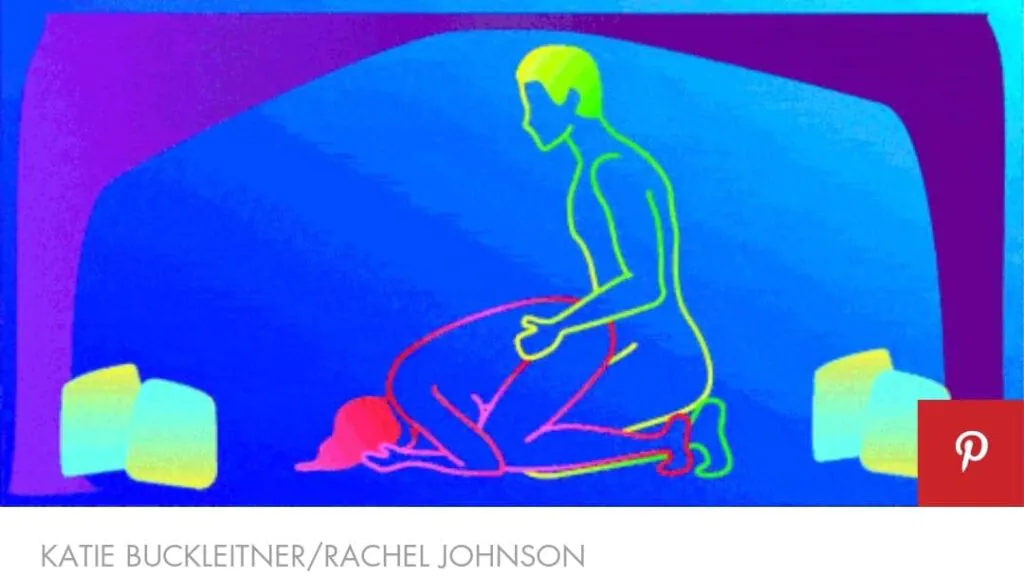 Again, when having sex, one may not want to see one's partner's face, or even expose their body fully. This may be due to sexual insecurities, or that you are just not comfortable shagging that way. So, if you relate to this, then the undercover sex position is perfect for you and your partner.
This can be done even more interestingly by building a "fort" right in the middle of your home. It gives off a feeling that you have an extremely personal and intimate moment in the middle of nowhere.
There are many creative ways you can build your love nest. For example, gather some blankets and spread them over a table, make sure the blankets hang loosely and drape over each side of the table, fully concealing the bottom sides. Now, get underneath the table – into your love nest. To make it more "homely", you can add pillows and whatnot inside, to help you relax more.
Now, for the sex position, the receiving partner needs to crouch down and hide their face into their hands, as shown in the image above. The giving partner can kneel right behind their lover's bum and penetrate.
4. Spooning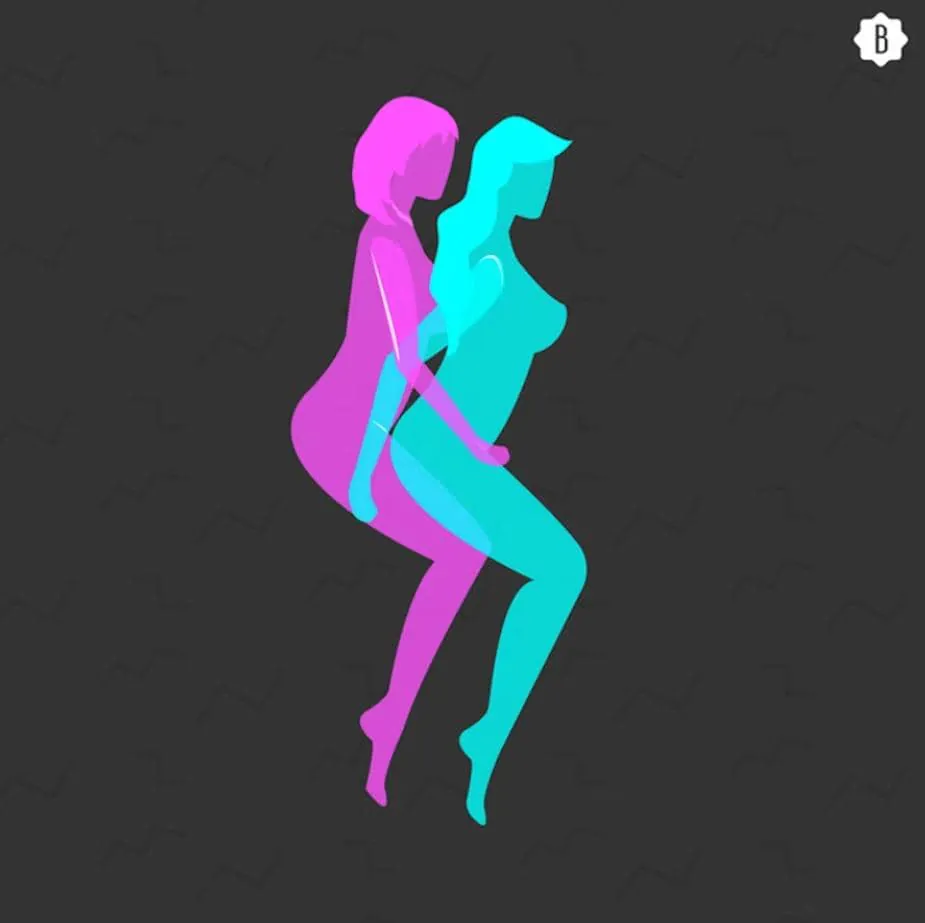 One of the easiest and most relaxing sex positions is spooning. It is guaranteed to give you the best love-making session, with a free and relaxed mind. To make spooning more intimate than it already is, you may choose to dim the lights, maybe spray some calming essential oil on the mattress and pillows.
Get into this position and simply rock away to your high. If you or your partner still feel anxious, then maybe securing them with your arms from behind will lighten the situation and ultimately put their hearts and minds at ease.
5. Missionary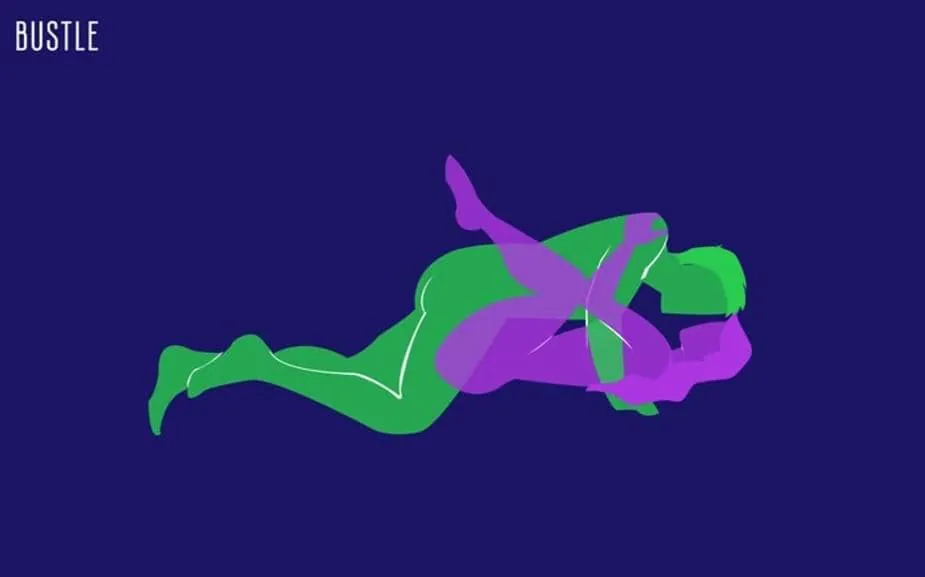 Good old' missionary is perfect for sex anxiety. This is an advantage for the receiving partner who has sex anxiety, because this position allows them to feel safe and secure under the protection of their loved one. Missionary with the lights off and some slow sensual music is the ideal situation that can ease such anxiety.
6. Joint Masturbation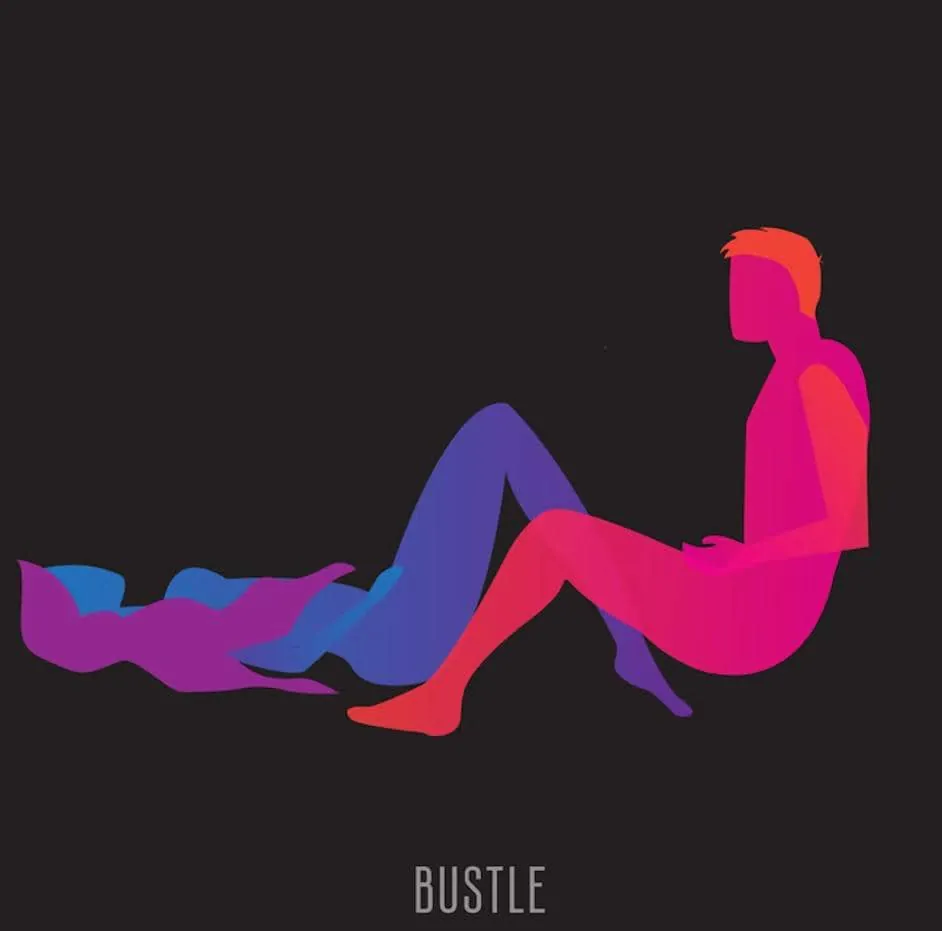 When you're afraid of your performance level during sex, or if you fear you're not able to satisfy your loved one sexually, joint masturbation may be the solution. This is rather an easy way to ease your mind and body – to pleasure without having to perform for anyone, but yourself. This can be extremely useful for a couple riddled with sexual anxieties.
An exemplary position that you can get into is like the one in the image above. Don't be shy – get nakey and stimulate yourselves in front of each other. In the midst of masturbation, you may start to get comfortable and even reach out to stimulate your partner as well.
Apart from sex positions, a healthy way to handle sex anxiety is to talk it out with your lover and discuss the matter further. Communication is always key in solving matters like this, where understanding and support from another party is necessary. And then, you may wanna try out the recommended sex positions above.
More on sex? Read these:
https://lipstiq.com/read-my-lips-opinion/207347/dress-to-undress-what-to-wear-for-hot-sex/
https://lipstiq.com/sex/206978/sex-positions-ideal-for-your-zodiac-sign/