You've probably done research on sex compatibility according to your and your boo's zodiac signs – but did you know that there are specific sex positions recommended for each zodiac sign? That's right, hun! If you've been spending your time experimenting with various positions that just don't feel right, you need to read this right now.
The internet never ceases to amaze me with its mind-blowing information on sex. And recently (I know, I'm a grandma), I discovered that each zodiac sign has a suggested sex position for you to shag in. Listen, I'm no biggie on zodiac signs – like I said, my inner soul is a grandma's – but when you add sex to the equation, then you got me right there. And I'm pretty sure I got you too, seeing that although you're probably in your office, you're actually reading this right now.
So yo' bish is excited to tell you about this. Here we go – sex positions that best suit your zodiac signs.
1. Gemini: Doggy Style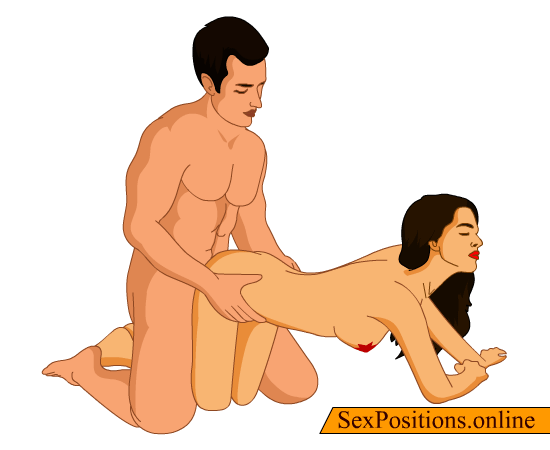 All my loud as f*ck Geminis, if there's anything at all missing in your sex life, it's the perfect grinding position. And Geminis seem to really enjoy the doggy style position. These air signs are known for their duality and loud as heck energy. So, the doggy style is the ideal position to allow them to channel all that chaotic energy through that hardcore thrusting from behind that will make them scream out loud with intense pleasure.
If you're a Gemini, tell your partner to drill into you in doggy style, and watch how wild you can get.
2. Taurus: Reverse Cowgirl 
Taureans have a strong desire for stability and are usually dominant in most aspects of their lives. Similar to the bullheaded image represented in this earth sign, they love to get their way in and out of situations while exerting dominance. Similarly, these bishes love to get their p*$$y in and out of their bedroom adventures while being in charge.
So, the reverse cowgirl is the perfect position for them to let their partner know who's in charge in the bedroom. It feeds their egos and at the same time, turns them the f*ck on. If you are a Taurean, get on that d*ck and yippee-ki-yay to your high, baby!
3. Cancer: Missionary 
Good ol' missionary is the best sex position for this water sign. Since Cancers are emotional and very fond of their loved ones, possibly submissive as well – the missionary position is boss. It allows your partner to exert dominance over you, while at the same time, providing you the loving you need during your sexual adventures.
Cancers are all about intimacy – nothing screams intimate more than a missionary position.
4. Virgo: Spooning 
The definition of purity and innocence, and there's no better way to make love to this earth sign than securing them from behind. An intimate and passionate position that allows your partner to establish connection and comfortability while thrusting into you, sideways. Your partner is allowed to hold your hand and grab you by the waist, to create a feeling of security. Once Virgos feel safe, you can watch them blossom and open up.
5. Scorpio: Standing Up 69 
This air sign is a good blend of fearlessness and creativity, and that really comes through when they're f*cking you. Scorpios may have the best sex ever in a standing up 69 position, where their sexually wild side can emerge. It might shock you, but you will always return to a Scorpio. They're pretty hard to get over once you've shared a bed with them.
6. Sagittarius: Cowgirl 
With their optimistic mindset and love of freedom, the cowgirl is the ideal way to give a Sagittarian an explosive night in the bedroom. Sagittarians have a decent drive for adventure and trying out new things – they're not afraid to f*ck on the balcony or under a desk at the office. This fire sign, if given the chance, will drag you on a mind-boggling road to orgasm – and they would love to ride that manfriend.
7. Aquarius: Unique Standing 
With a unique and quirky personality, Aquarians love to bring their individuality into the bedroom and end up in weird positions – but are guaranteed a cumfest by the end of their sex show. The unique standing position that sort of looks like you are operating a butter-churner really suits this air sign. Aquarians are even more sexually driven when their partner acknowledges their unique and quirky views on life.
8. Pisces: Lotus 
An artistic and hopeless romantic water sign, Pisceans tends to portray their qualities directly in the bedroom as well. The lotus is the perfect balance between intimacy and passionate lovemaking. A position that requires you to sit on your partner and allows the both of you to control the speed and actions, while captivating each other through eye-gazing.
9. Leo: Cowgirl 
Ruled by the sun, Leos are vibrant, bold and fancy being the star of the show. Hence, cowgirl is totes the position that will allow them to flaunt their amazing, sexy features – as well as be the remote control of their partners' rapture.
10. Libra: Sideways 69
A beautiful blend of masculine and feminine energy, Libras lean towards harmony and balance, not only in their daily life but also in the bedroom. The sideways 69 is the perfect position for this air sign to give and take pleasure, incorporating elements of harmony into their lovemaking.
11. Aries: Sit On That Face 
Guided by the fire sign, Aries best represents a warrior. With relentless energy and a fearless approach to life, they tend to be unafraid to bring out their fire when having sex. So Aries would most probably sit on your face and tell you to eat the sh*t outta ya. A very bold and straightforward position that shows you who's the boss.
12. Capricorn: The Chairman Position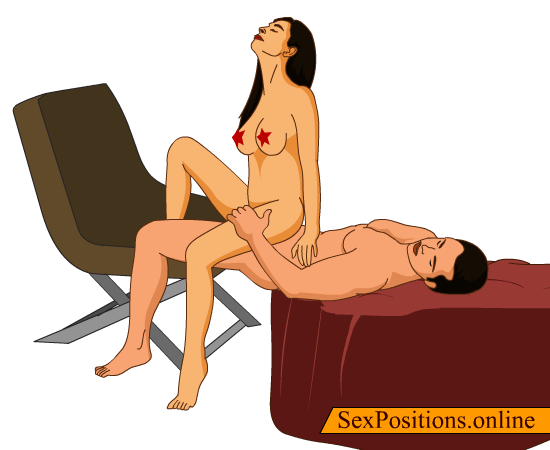 Ambitious and successful, this earth sign loves to channel their inner boss any chance they get, and that is exactly how they keep you under their control in the bedroom. The chairman position is where they sit on top of their partner's lap while bouncing and grinding into that d*ck, dildo…. eggplant?
So, now that you know the exact position in which to roll in the hay, you can't just be rolling in bed with somebody – sex needs compatibility. More so than an actual relationship. Sex allows you to explore the mind, body and soul of your significant other – so, you gotta be sleeping with someone who is compatible with your sexual energy. Only then will you feel the true pleasures of sex.
Here is the list of zodiac sign sexual compatibility:
1. Aries
Aries are passionate and pretty impatient in bed and they love to get down to business, whenever or wherever. Sexual Compatibility: Leo, Sagittarius, Gemini, Aquarius. 
2. Taurus
Taureans love slow seductive foreplay, and once a Taurean is unleashed, she/he will go all night long – so you best be ready to devour this beauty. Sexual Compatibility: Virgo, Capricorn, Cancer, Scorpio, Pisces. 
3. Gemini
Geminis have to be sexually aroused mentally first, before moving on to the physical. A pretty hot and chatty sex escapade is what you'll experience if you are in bed with them. Sexual Compatibility: Libra, Aquarius, Aries, Leo, Sagittarius. 
4. Cancer
A possessive, intense and sexually wild partner is what you will be blessed with, if your significant other is from this water sign. They may be a lil shy at first, but be aware of that innocent face cause you are in for a surprise with them. Sexual Compatibility: Taurus, Virgo, Capricorn, Scorpio, Pisces. 
5. Leo
An ego that loves to be stroked, even in bed. Keep praising what he/she can do, and they'll serve you all night long. Sexual Compatibility: Aries, Sagittarius, Gemini, Libra, Aquarius. 
6. Virgo
Sweet and romantic, they may be shocked when you suggest a risque move – but don't worry, they are equally as thrilled as you to get down to business. Sexual Compatibility:  Taurus, Capricorn, Scorpio, Cancer, Pisces. 
7. Libra
Often fascinated by new and interesting approaches to sex, Libras are down for any sort of adventure in the bedroom. An exceptional bed mate. Sexual Compatibility: Gemini, Aquarius, Aries, Leo, Sagittarius. 
8. Scorpio
Scorpios are freaks under the sheets – they want more than sex, they strive to look for a deeper connection in bed. Sexual Compatibility: Cancer, Pisces, Gemini, Libra, Aquarius. 
9. Sagittarius
Committed to the idea of exploring everything fun in bed, he/she will make you feel like you're the only person they will ever lay eyes on. Sagittarians have a way of making you feel extra special. Sexual Compatibility: Aries, Leo, Gemini, Libra, Aquarius.
10. Capricorn
Capricorns are workaholics, but once you have them in your hands, they will put equal effort into rocking your world. Sexual Compatibility: Taurus, Virgo, Cancer, Scorpio, Pisces. 
11. Aquarius
Aquarians might get turned on even by a mere conversation. Start by luring them in, and once you get them to open up, they're all yours to wreck. Sexual Compatibility: Gemini, Aries, Leo, Sagittarius.
12. Pisces
Best described as shapeshifters in bed. Pisceans will adjust their style based on your lusty desires. Sexual Compatibility: Scorpio, Cancer, Taurus, Virgo, Capricorn. 
More on sex?  Read these: