The 'B' in BDSM stands for bondage, and that's how sex is done on this side of the world. Every one of us has probably imagined having sex while being tied up. For some reason, being tied up and unable to move while having sex seems mind-blowingly hot. So, if you're part of the BDSM community and wanna further explore various bondage sex positions, voila – here are a few you can try.
Oh, if you're a little clueless on BDSM, click here to read all about it and then come back to this. Also, if BDSM scares the crap out of you, I suggest you don't look at the pictures below because they might trigger you.
1. The Crab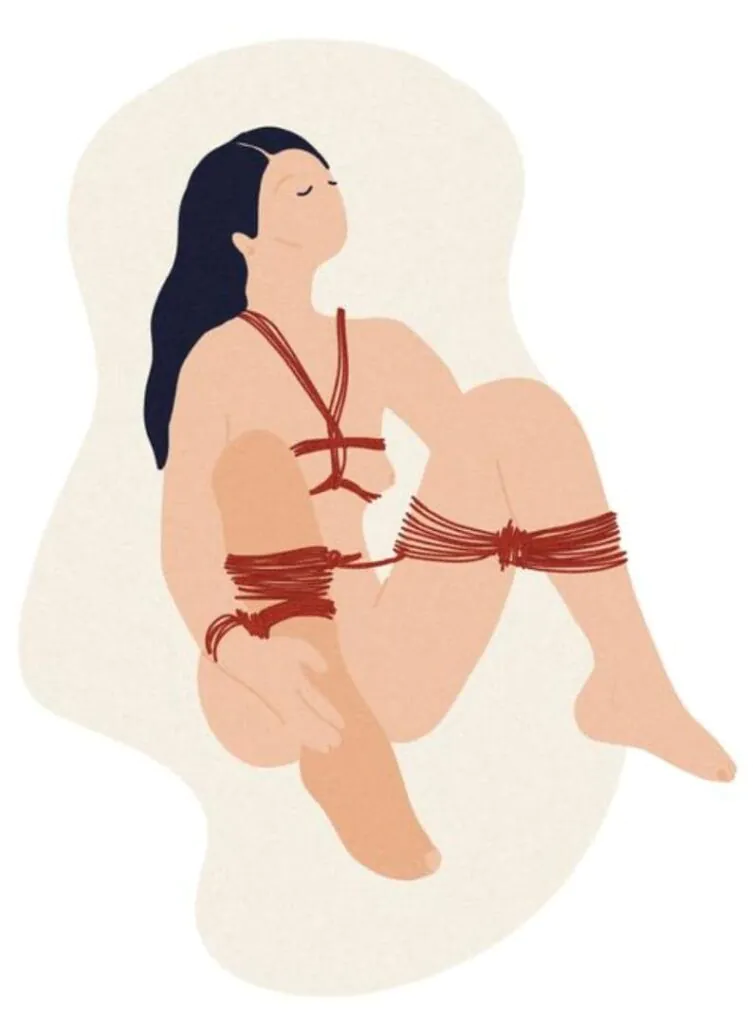 We're starting off a little strong here – this position is called "The Crab", referring to the posture that you will be in when tied up.
The Crab position requires the submissive to bend their legs and have their thighs and ankles tied together in an easy release two column tie. To make it a notch more intense, you can choose to tie the wrists to the thighs to completely restrict movement. The remaining rope should also go around the chest area, as seen in the picture above.
A very alluring and vulnerable position for the sub who allows a dom to carefully devour every part of the sub's body, especially for oral sex. The restriction of movement only adds to the intense rapture that is coming your way.
2. Tied Up Doggy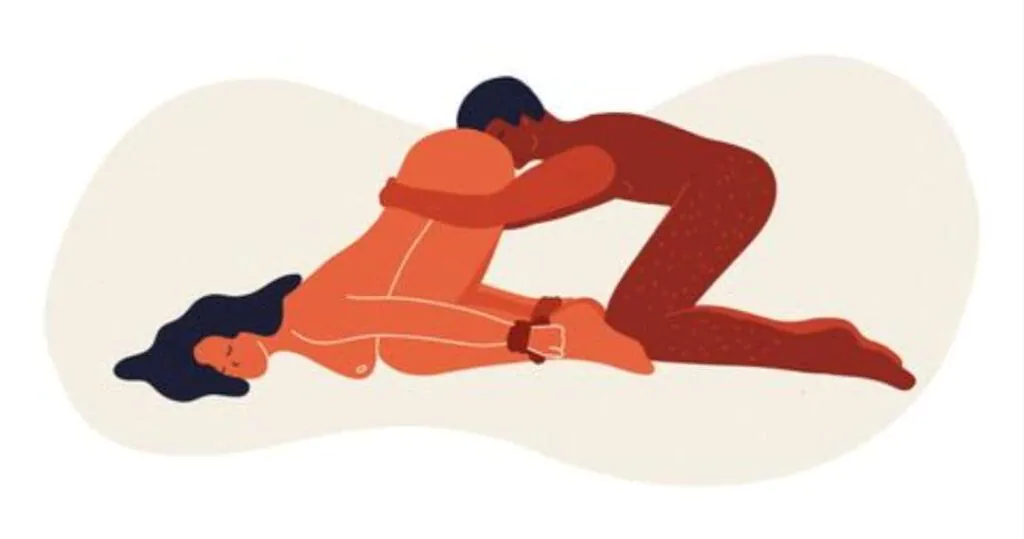 We can never leave out a doggy position, and of course, for BDSM, there's bondage doggy – a sexier version of the regular doggy position.
The receiving partner should get into their regular doggy style position, and the giving partner needs to pull their arms back and tie their wrists below the knee or at the upper thigh – based on the comfortability of the receiving partner. Make sure to tie them up without breaking their neck. If there is too much pressure on the neck, feel free to place a pillow below their chest for support.
This position allows for intense vaginal as well as anal penetration and gives way for a heavenly oral.
3. Encumber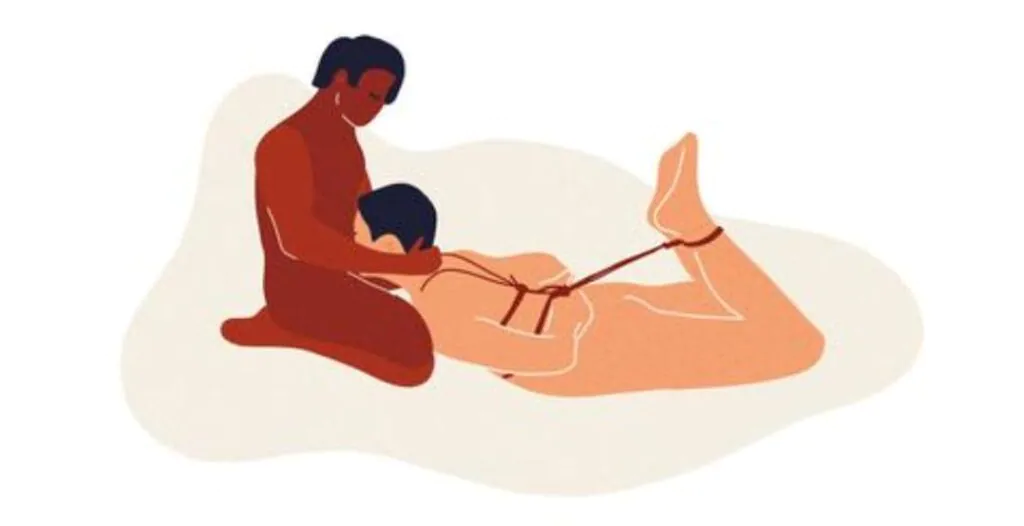 The Encumber position requires the receiving partner to lie on their stomach, their ankles should be tied together and their wrists should be tied behind their back. This position is perfect if the receiving partner is performing oral for the dominant partner.
It's also easy to transform from the Hogtie to doggy style when going for penetration.
4. Bonded And Spooned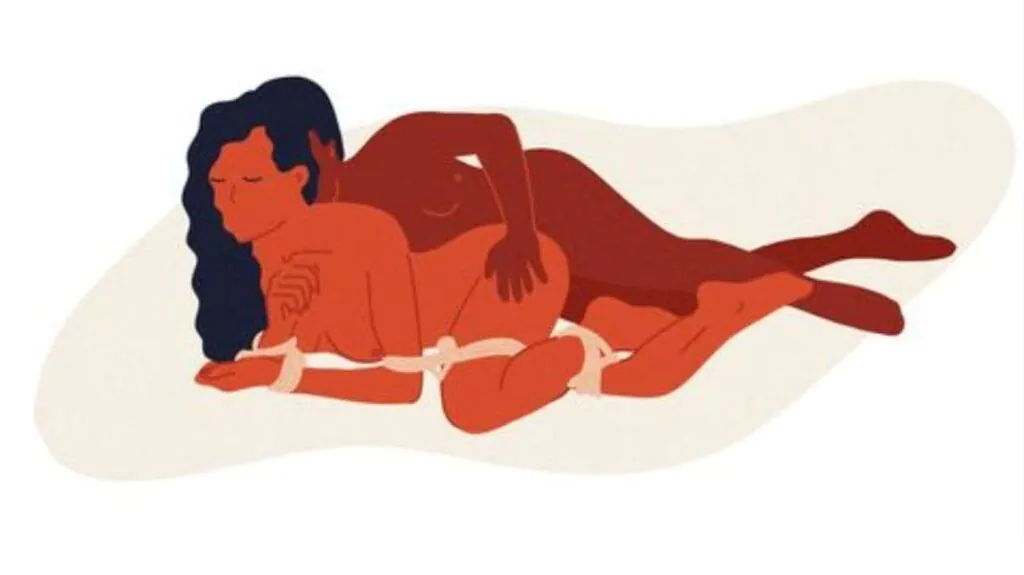 The sexy spoon is a sultry and seductive position, especially for the receiving partner. Being dominated in this position is extremely erotic.
Let your partner lie on their side, tie their wrists together in the front. Then proceed to tie their left ankle to their right thigh. Then, tie their left thigh to their left upper arm and your partner's position should look like the image above. This position creates a hot silhouette of the submissive partner and allows for amazing spooning sex.
5. Dominant Chair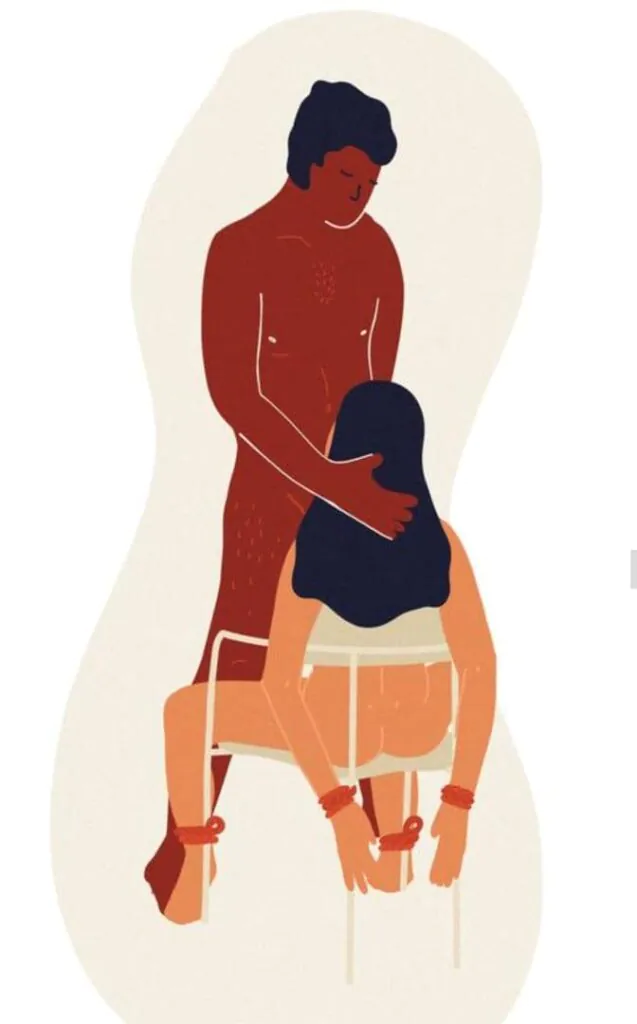 For some reason, sex on a chair is awesome – and this bondage sex position allows you to have some fun while sitting down. Let your submissive partner sit on a chair and tie their ankles to each leg of the chair. Bring their arms behind and tie their wrist together behind the chair.
A provocative position that allows the dominant partner to establish dominance and control – and also a convenient position for oral sex.
6. Reverse Chair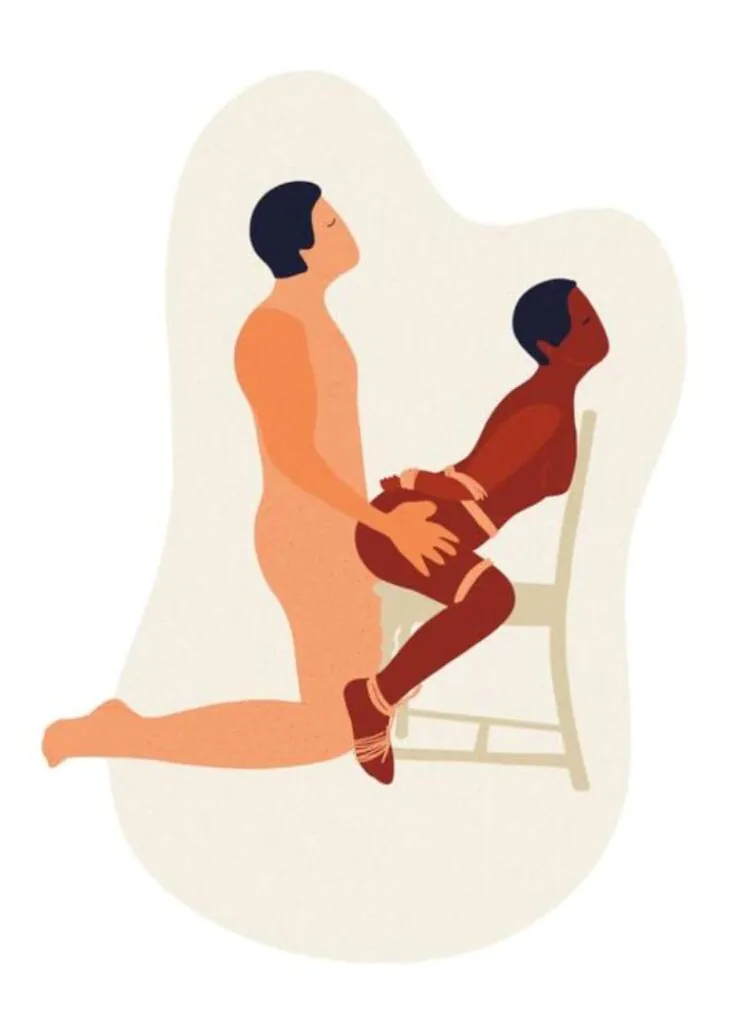 Similar to the interrogation chair position, the reverse chair requires the receiving partner to straddle the chair, their butt should be on the edge of the chair. They may lean their chest forward and rest it on the back of the chair. Their legs should be tied to each chair leg and the hands must be tied behind their back.
A substitute for bondage doggy, if you'd like to make it a little more interesting and if your partner loves to receive from the behind. This position is amazing for stimulating the female clitoris, as it will be rubbing against the seat of the chair.
7. Arms And Legs In The Air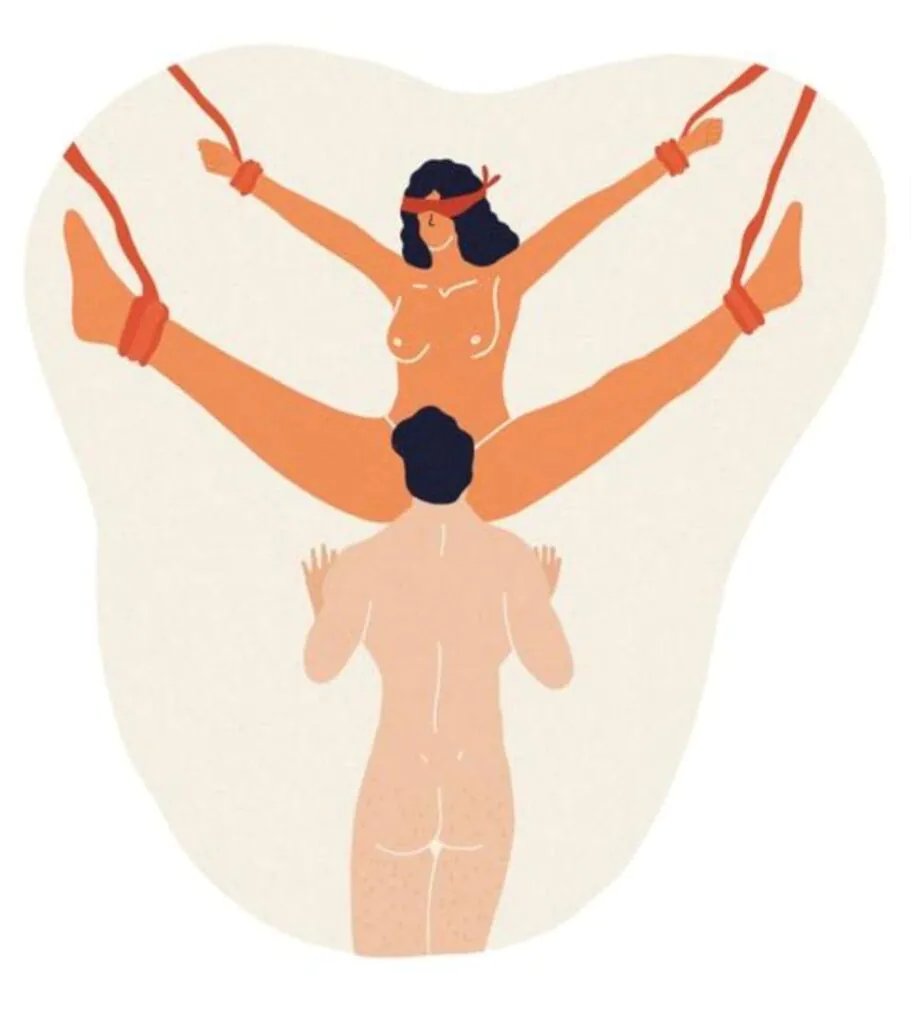 If you still enjoy moving or squirming around when your body cannot handle the intense elation, then this position might be suitable for you.
The receiving partner should lie back on a bed. Find an object on the side of the bed that you can tie their hands and feet to. Then spread your partner's legs and tie each of their legs to each side of the bed, in a raised position. Repeat the same for their arms. This position is versatile, as you can perform oral, fingering and vaginal/anal penetration. To make it more interesting, you may even blindfold your partner.
More on sex? Read these:
https://lipstiq.com/sex/206075/sex-positions-for-all-mah-shawtys/
https://lipstiq.com/sex/207642/g-o-a-t-positions-for-a-quickie/