Quickie sex is a God-given gift that many of us don't take advantage of nearly enough. Without a doubt, we'd all enjoy a 24-hour sex marathon. However, as adults, we have responsibilities. We have a variety of additional obligations and inconveniences in life, such as dealing with kids, running errands and meeting after meeting that make it impossible to set aside just a few minutes to have a sexual encounter with our partner.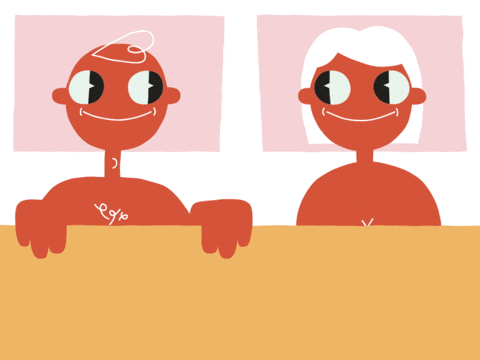 Luckily for busy peeps, they can always rely on quickies. A quickie, although short and fast, is actually more fun than it seems. The urgency, the intensity, the heart racing – all this simply makes quickies so hot. Additionally, even with quick sex, you can still enjoy the advantages of lengthier love affairs, such as better moods, reduced stress, strengthened relationships with partners, and immune system boosts.
But then, there's this part. What is the ideal position for a quickie? Whether you're a pro in sex or just a beginner, not every sex position can be nailed in a quickie. Remember, the aim is just to be quick – but experience pleasure. To sort this out for you guys, we've got 12 amazing positions that'll guarantee an amazing quickie sesh, anytime and anywhere.
Shower Buddy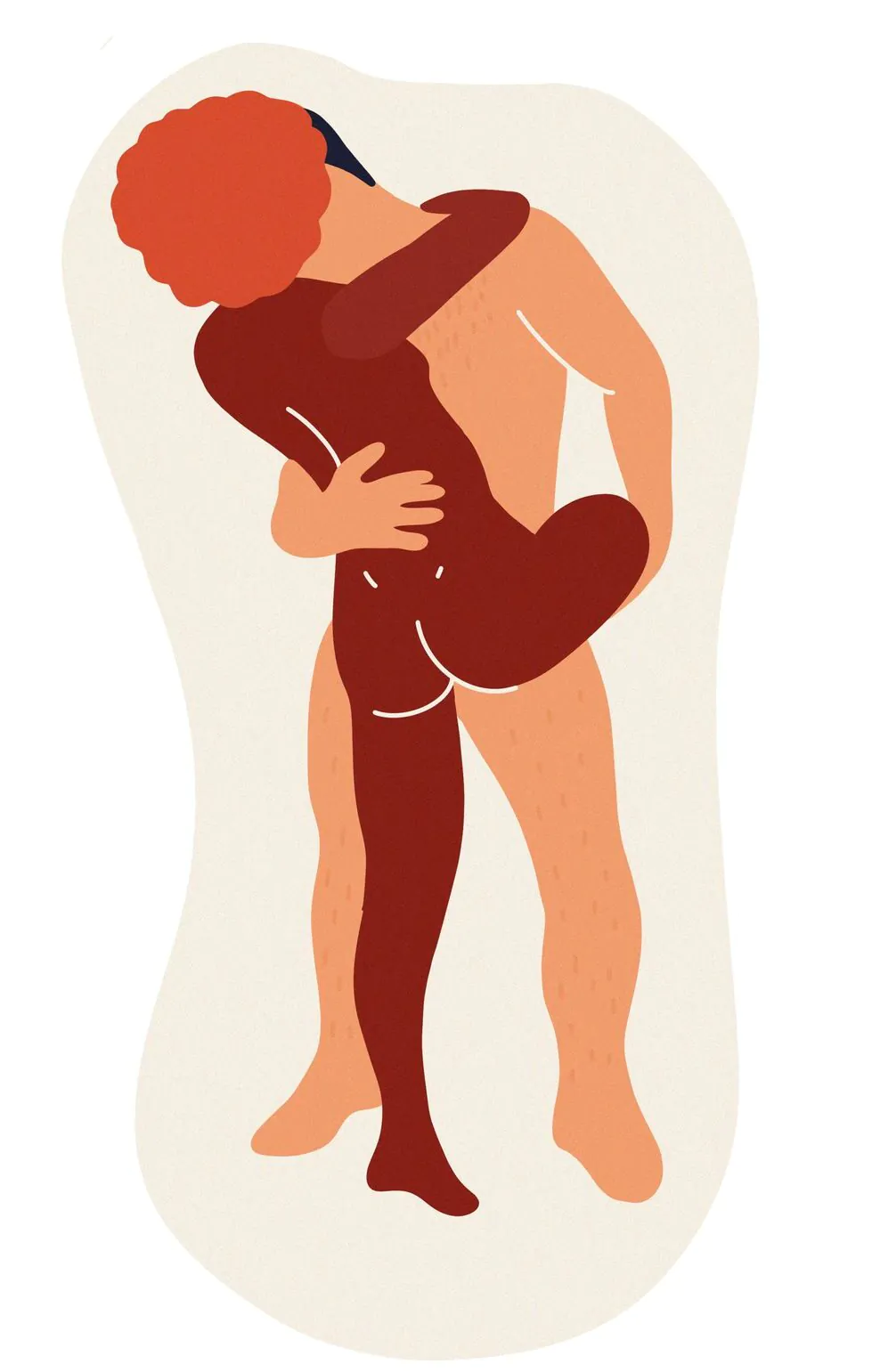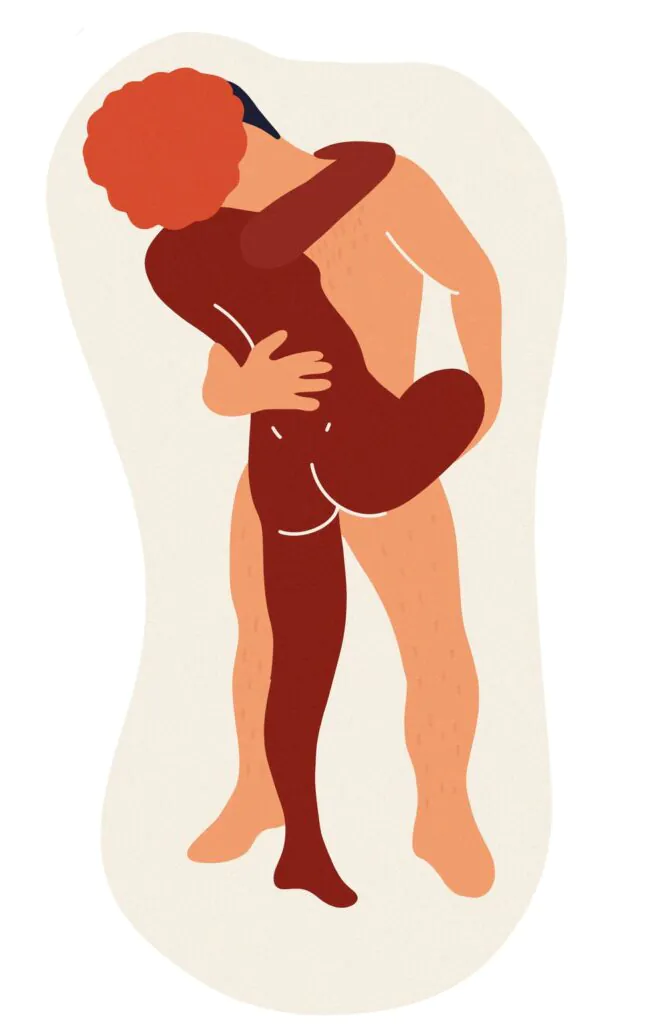 You're running behind schedule, but feel kinda horny? No problem, there's always shower sex. With one leg up, have one partner lean against the shower wall for support. As a result, there is plenty of area for the other partner to enter with a penis, dildo, shower-safe vibrator or whatever! You can both support yourself and prevent slick falls because the receiving partner still has one leg on the ground. And yes, injuries from shower sex are actually rather prevalent.
Restroom Attendant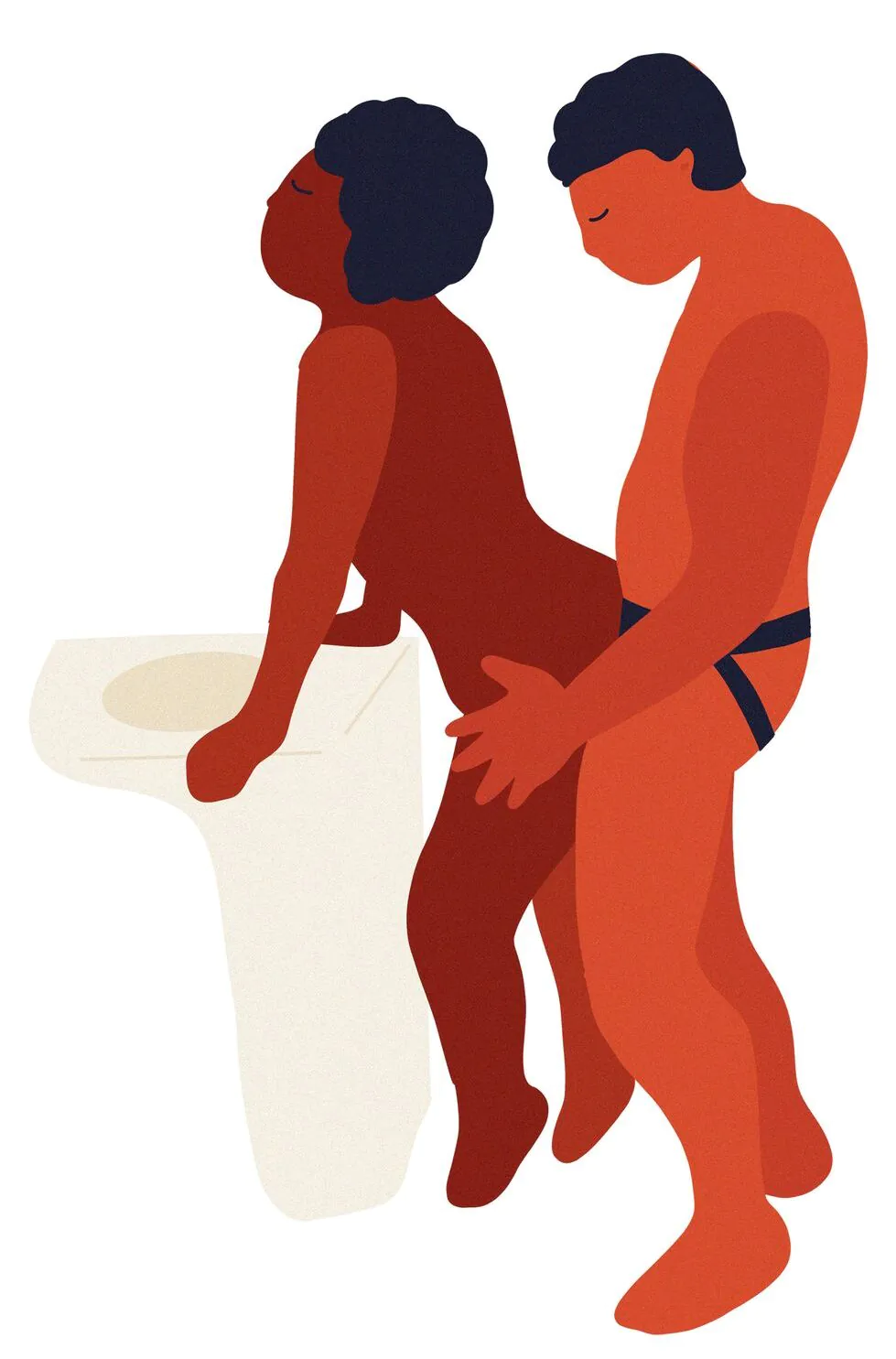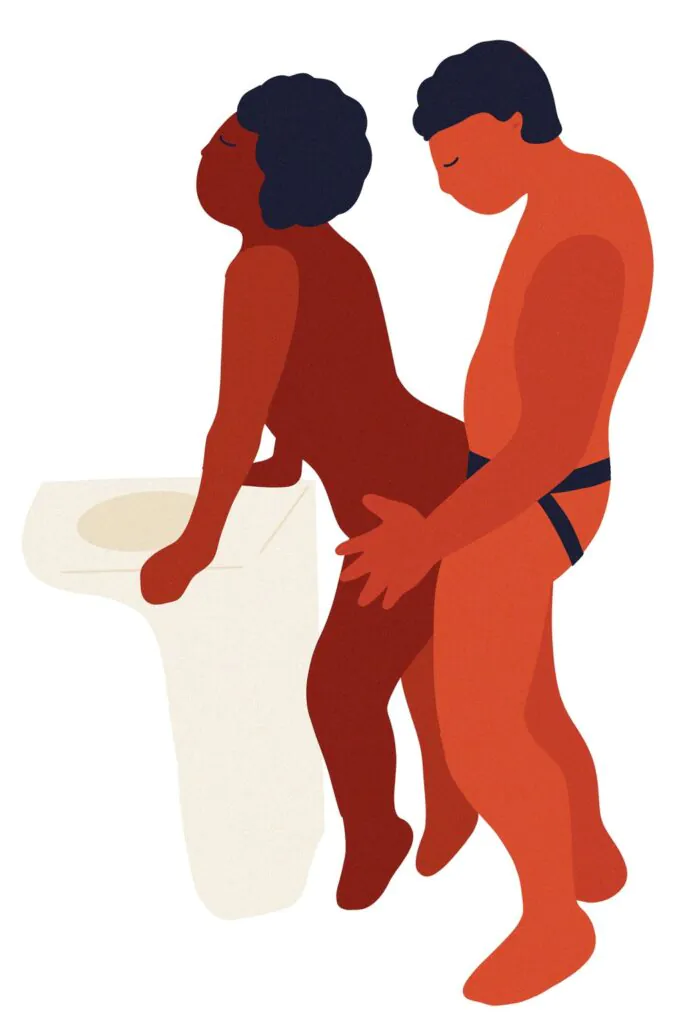 Ideal for a quickie at a party, workplace, restaurant, or almost anywhere. Simply enter them from behind as they approach the bathroom and ask them to look into the mirror. Eye contact is possible during G-spot stimulation, which is uncommon in rear-entry positions.
Wakey Wakey
Nothing says a very 'good morning' like this move. Rouse your sleeping partner by kissing, licking, and sucking him while your tongue is between his legs. Feel free to moan if the mood strikes, but after that, be quiet the entire time. Once he is fully awake, mount him and begin to ride. Use your own hand or direct his hand where it is needed. Even though you'll be moving slowly on him, it will likely wind up being a quickie, even if that's not what you had in mind.
Quickie-Fix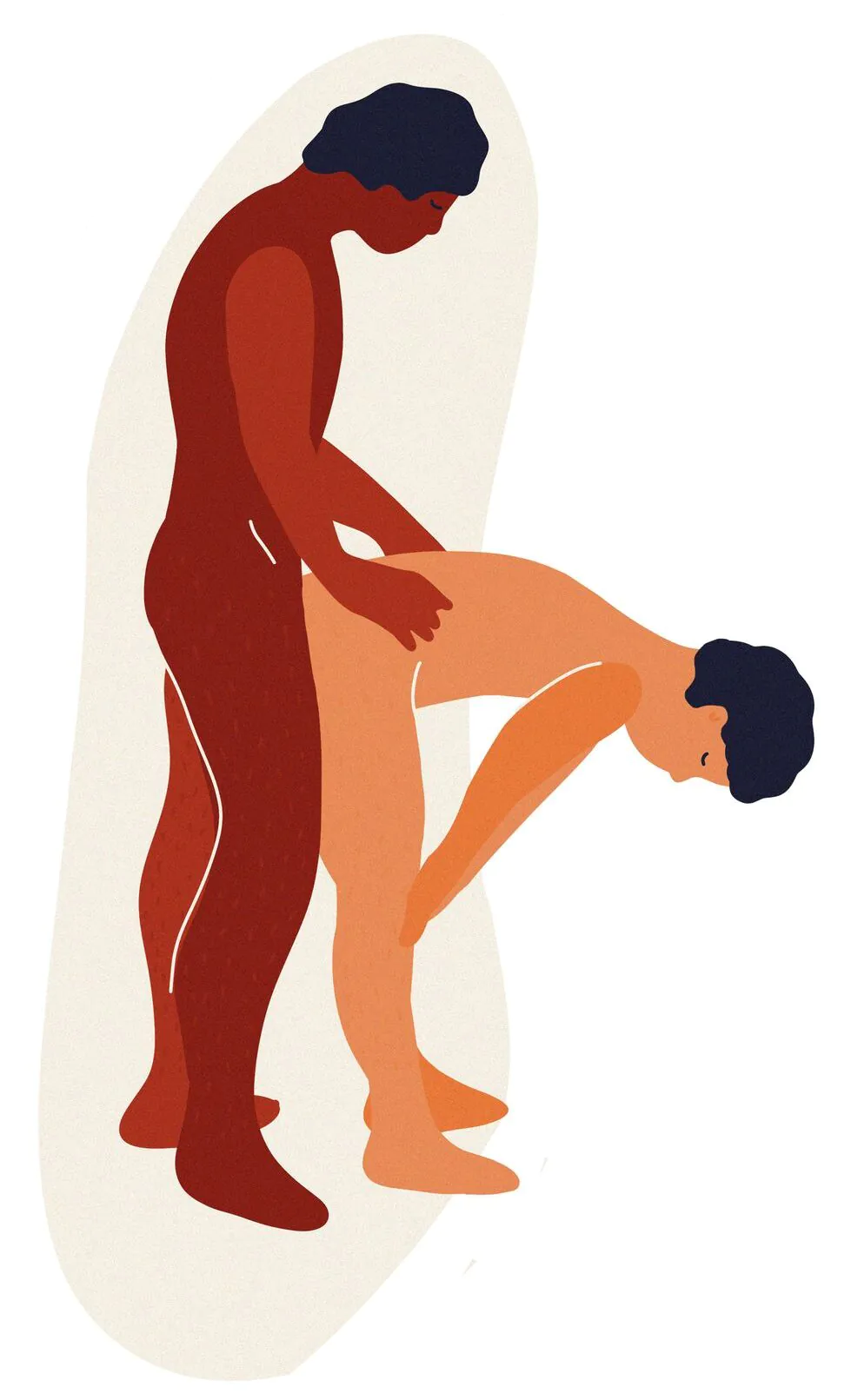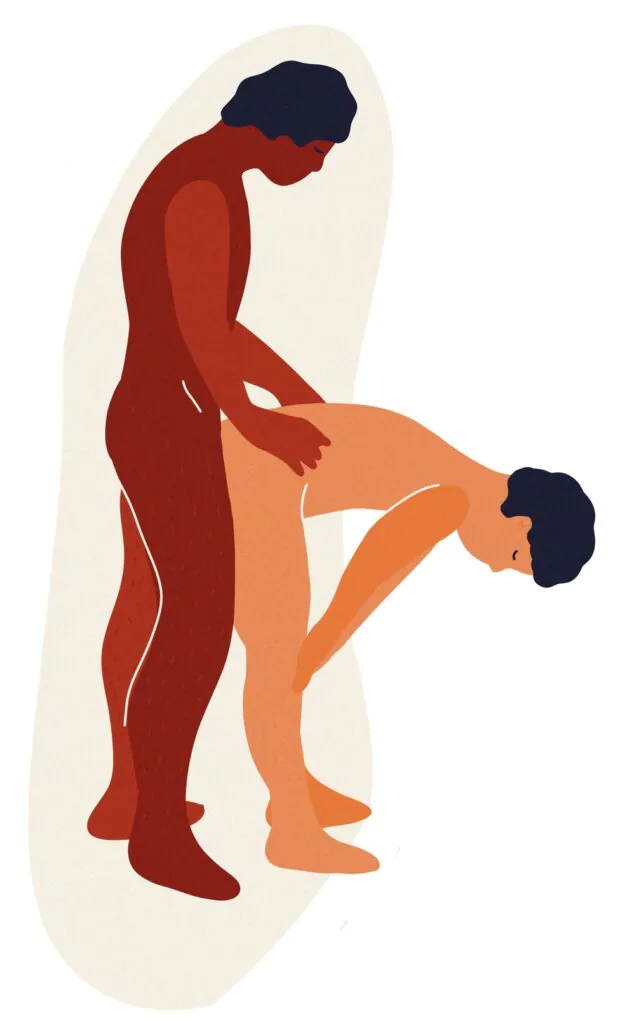 Since the name of the position actually screams "Quickie," you can tell it's the best if you don't have much time. Ask your partner to bend and place their hands on the floor, a piece of furniture, or their knees for support. And you know what to do next. For stability and more powerful thrusting when you enter them from behind, hold onto their hips.
Hot Seat
This position is perfect for a quickie, especially if your partner is wearing a skirt. Place your feet on the floor as you sit on the edge of the bed or a chair. Then, get your partner to sit on your penis while turning away from you and lifting their skirt. By pushing off the chair arms or pushing up with their feet, they can ride back and forth.
Iron Chef
You only need a desk, couch, kitchen counter or anything that is around hip-height for this rapid stance. You can thrust forcefully from this posture, striking your partner's G-spot. To make it more steamy, you can penetrate while sucking on your partner's breasts. That should give your partner a very satisfying quickie.
Flat Iron
The flatiron allows for extraordinarily deep penetration and often results in a brief orgasm for both parties, making it the perfect choice for a quickie. To perform the flatiron, enter your partner from behind while they are lying flat on their stomach. Wrap your arm over your partner's hips and play with their clitoris while you are having sex with them from behind to make them more likely to climax.
The Throne
This calls for 'oral'. You go down town as your companion reclines back in a chair with their legs apart. It's a terrific position to get your partner warmed up with some tongue and a couple of finger actions, but you can also use it as a finishing move to get them to orgasm in a hurry. Besides that, your partner will be able to lead the way by clearly articulating their desires to you. They can see you well in between their thighs, which makes it really exciting for them.
The Standing Dragon
Ask your partner to raise their knees on a bed, couch, table, or any elevated surface. This will create a 90-degree bending motion. With this position, you get a fantastic view and you can do it practically any place. Even if you just have a short amount of time, the partner that approaches from behind has plenty of room to stimulate the receiving partner with their hands or a toy. Additionally, this position is excellent for stimulating the G-spot or the prostate.
The Lotus
Try the Lotus if you have limited mobility and only have room to sit down. This position is perfect for a fast workout in a confined area where you might only have room to sit. If you need to keep quiet, you won't even have to worry about squeaks because the grinding motion only allows for very little movement. This is how it works: You take a seat, and your partner climbs up on top of you, straddling you with their legs around your waist. This position has more friction compared to an up-and-down motion. You can try the similar position in a bath tub or pool, if you're looking to add some splash to your quick sexy time.
Aquaman's Delight
Want to sneak out for a quickie without being seen? Why not attempt it in a swimming pool? The buoyancy of your partner in the water makes it simpler to maintain this sex position. I bet the lifeguards won't even notice what is actually happening. He'll probably think you're simply moving some bathing suit material out of the way of a few body parts.
Spooning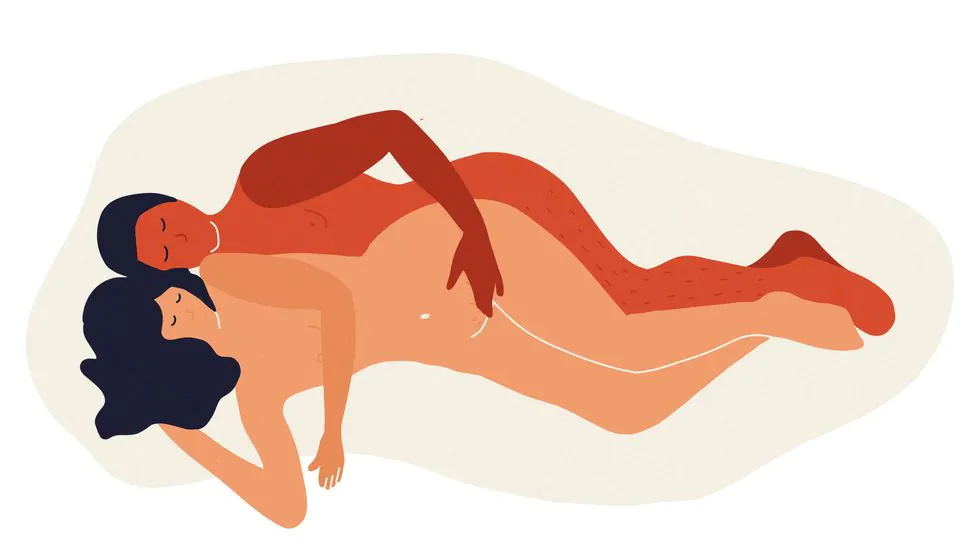 If you've already pressed the snooze button a few times, this is a terrific position for early morning sex. Penetrate your partner from behind as they grind against you. Spooning allows you and your partner plenty of access to simultaneously stimulate the testicles, clitoris, and other exciting regions.
More on sex? Read these: