Ahhh, boobs! They come in all shapes, sizes and colours.
Ever had your man going on and on about your boobs? Trying to caress them or play with them? That's because your man loves boobs. Now, as females, we may not understand why (straight) men feel this way. After all, boobs are just bunches of fat and tissue that men find aesthetically and sexually appealing.
Since the dawn of time, breasts have drawn the attention of painters, writers, and poets. So it makes so much sense that straight men are always on about the gorgeous twins you have. But if you think all men want to do is hold them, you're probably wrong! They want to do more… MUCH more…
1. Name Them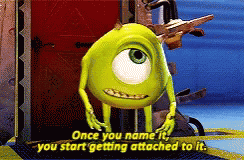 I'll start with one that you may or may not have thought of yourself. Although they may not be overly interested in the size of your girls, guys actually pay close attention to every little detail. They are as entranced by your breasts as you would be by a set of identical twins you don't live with. In essence, your man wants to see enough of your boobs to be able to distinguish between them well enough to give them names that will stick. Some cute nicknames he would give your boobs include boobies, the twins, melons, babies, cupcakes and many more.
2. Trademark Them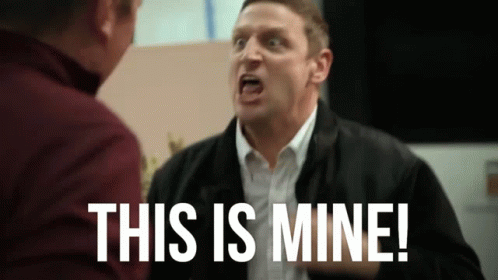 Of course, every guy wants to mark their territory, even if they're body parts. Whether you're in an exclusive relationship or not, just know that men love to leave their mark on breasts. You simply know that's something some men want to do with your babies – I wouldn't even know how to start rationalizing it. They don't want to leave an indelible imprint – it's not as extreme as human branding. They want both men and women who view your bare breasts to know that they got there first and that they're theirs.
3. Motorboat Them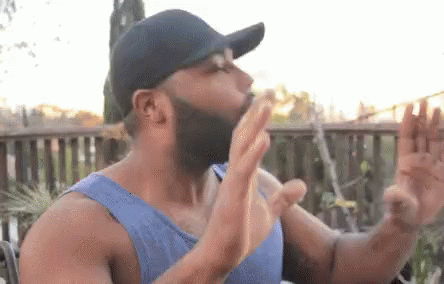 Yeap, you heard that right. Your man probably wants to "motorboat" your breasts. Like when your partner pretends to be paying attention to you, but in reality, all he can think about is squeezing his face in between your boobs and letting his inner child loose. It's not that he just wants to lay his face on your cleavage with your boobs standing watch on either side. He wants to make a fast, side-to-side head movement while also vibrating his lips and uttering the sound "brrrr."
4. Touch Them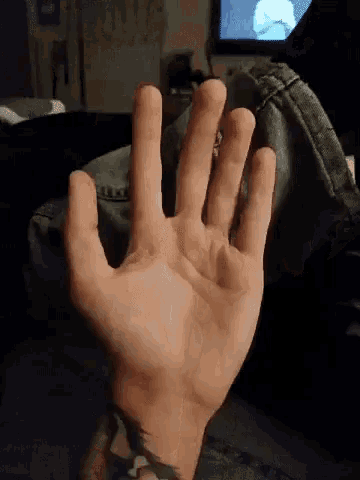 Duh. Although not particularly kinky, this one must not be disregarded! A boob-grab, or simply a tight hug that allows him to get closer to your breasts, can be oh-so satisfying for guys, even when you're not in bed together. A boob-grab while you are only kissing indicates that he likes what is occurring and wants to continue. He will grope them, touch them, and squeeze them to satiate that primal urge that every straight man has.
5. Jiggle Them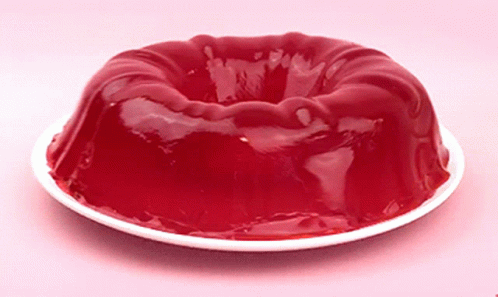 You'll never know the fun in jiggling your boobs – but your man does! There is no denying that guys enjoy physical play. Unbelievably, guys don't simply want to quit stroking you as you get busy. No, he wants to explore every inch of them with both hands. He might or might not also want to make your body sway passionately so that your boobs jiggle wildly in reaction, which he can then slow-motion watch bounce back.
6. Suck On Them
When the hands are not in use, there's always the mouth. When your breasts are exposed and in the open, your man will want to lick and suck them for starters. He may begin by kissing you vigorously all over your breasts before easing off. If he is truly passionate, he will leave a cute small mark on your skin that will serve as a reminder of him. It looks strange, cause' it's almost as if you were nursing him. But even that kind of bizarre vision appeals to men. To help stimulate you for optimum enjoyment, have him sucking on your boobs while he is caressing you below the belt.
7. Watch Them Bounce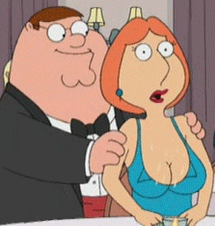 It's fascinating to watch breasts bounce. It will almost quickly put guys in a trance to see breasts bounce anywhere, anytime. Your guy will get a glimpse of how your breasts move during sex, while also being drawn to the texture and size of your breasts as they bounce. However, guys don't simply enjoy watching your breasts flutter in the bedroom. While you're moving around, exercising, running, or going down stairs, they'll try to sneak a glimpse. Just watching your breasts in movement is when all of the fantasies begin, which may sound a little unsettling.
8. Take A Nibble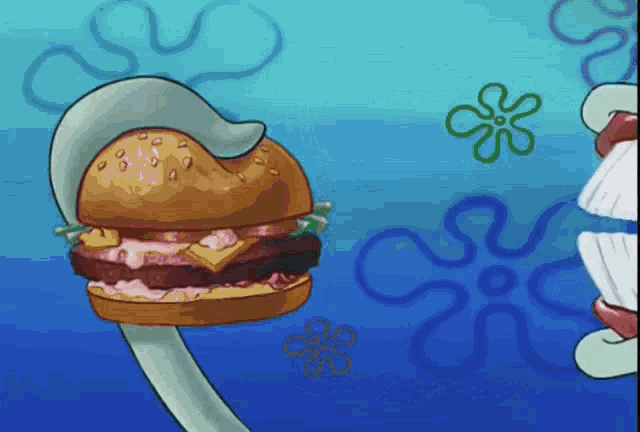 No, not a hard bite, but a nibble that would give you pleasure instead of pain. You have no idea how delicious your boobs are that makes them so desirable to your man. A nibble is just a tiny bite, almost painless. Some guys, however, like it rough. So, they tend to bite a little harder. But of course, have him start out gently and work your way up following your comfort level.
9. Give Nipple Orgasms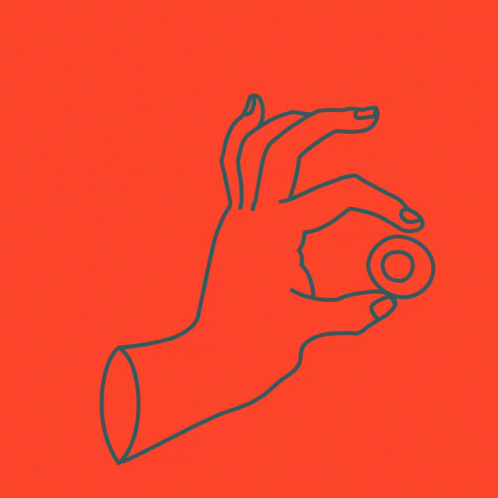 Apart from those gorgeous twins, guys do like some 'nips'. And hitting an orgasm through nipple play is (almost) possible for most women. Let your man play with your nipples for as long as you both desire, until you both experience the highest levels of pleasure. He's definitely gonna go crazy over this.
10. Rub His Member On Them
Of course, his 'member' would love to get a taste of those amazing boobs as well. Guys generally enjoy rubbing your breasts with their manhood while holding them in their hands. When he is kneeling or standing over you, he finds this to be very stimulating. So, the next time you and your partner are up for oral sex, grab his penis first and wiggle the head all over your breasts, stopping at your nipples.
11. Eat Off Them
Time for some 50 Shades of Grey fun. Letting your man eat off your boobs will allow both parties to experience a heightening of all their senses. To make things extra exciting, guys like to cover your entire breasts or just your nipples with food like yoghurt, whipped cream, hot fudge, or fruit. And if he's smart and super good at what he does, he'll use his mouth, his tongue, and his hands to spice things up.
12. See Them In Sexy Lingerie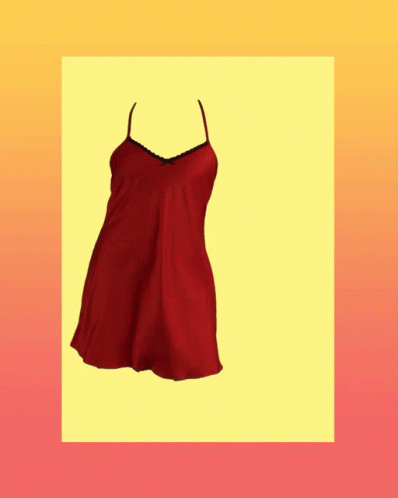 Come on, girl – that's what lingerie is for! Wearing lingerie makes you look more appealing and seductive. Plus, lingerie rings the bell for 'sexy time'. And your boobs – they'll look even more delectable in sexy lingerie. I bet your man can't wait to get his hands on them, but would also love to savour every moment of your boobs in their 'cage'.
13. Use Them As A Pillow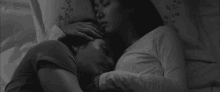 Soft and warm – no guy can resist this pillow! Guys wanting to utilize your large bosoms as a head/face cushion is another thing that is an open secret. Almost every guy has laid his head on a woman's breasts at some point, so it seems to be a relatively common thing to do. Given all the fluffy pillows they can have, they just love to rest their head on your boobs while hearing every beat of your heart. No wonder babies fall asleep soundly.
More on sex? Read this:
https://lipstiq.com/sex/206276/foreplay-asmr-youtube-channels-are-wicked-hot/
https://lipstiq.com/sex/206109/signs-youll-enjoy-an-epic-shag/