Hello, there. Not sure if the title intrigued you, or you really are dealing with knee pain – but this article might be just what you need to save your temporarily on-hold sex life. Today, I bring you the ultimate guide to enjoying your erotic life, even while dealing with knee pain. Listen, you could be on your death bed, and if your last wish is to have sex, then so be it. Ailments and such are no excuse to not get laid – if that is your desire, of course! Anybody with joint pains can definitely agree that intense sexual rapture can turn deadly any minute with one wrong move. Sex with joint paints is like a WWE match. So, sex experts out there have identified some of the best positions to shag in without possibly injuring your joints.
Also, please bear in mind that this is not only for people with knee pain. If you suffer from any other joint or muscle pain, these sex positions will transform your bedroom adventures for the better. So, shall we dive in?
1. Classic Old Missionary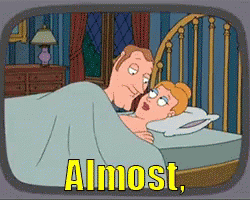 The first sex position that is highly recommended for couples who suffer from knee pain is the missionary position. The classic one, where your partner lays over you while you are on your back. There is zero chance for you to hurt your knees or, for that matter, any other part of your body while banging in a missionary position. It's the best position for female stimulation as well. The missionary is by far the safest position, and an all-in-one package. This is what safe sex feels like.
2. Plank And Bonk
Gone were the days when you were so quick to get into the doggy position and ride to your high. Now, even the thought of it probably hurts your knees. But there's a better substitute that is guaranteed to give you and your partner the best orgasm. The planking position is where the receiving partner lays on top of their stomach with their back facing upwards, and the giving partner mounts them in a plank-like position for penetration.
This position allows for a lot of skin-to-skin contact and it gives way for better and faster orgasm since the friction from the bed stimulates the clitoris and the vagina feels tighter for the male. The ideal f*ck position for couples with bad knees, since both of your legs will be kept straight.
3. Yoga Positions 
Any Yoga position, in which your back is on the bed, is perfect for people with hurting knees. For instance, the happy baby is a great position to avoid placing pressure on the knees. The partner who is receiving penetration has to lie on their back with their legs bent and knees held closely to their chest, exposing the entire frontal to their partner. Getting in this position also allows a good knee stretch – but do keep in mind, if you have severe knee pain, this may not be a very comfortable position.
4. Spooning
The spooning position, or what I like to call the "wake up and f*ck up" position, is also a noteworthy one you might wanna try. Zero contribution from your knees and full focus on grinding and thrusting. A position that will make you forget your knee pain and fully focus on the mind-blowing orgasm.
5. Slightly Bent Over 
This position requires you to bend over a certain object, like a countertop or the edge of the bed, where all the pressure is focused on the stomach instead of the legs or knees. You do not need to bend over with the weight of your body on your knees – instead, put all the pressure on your stomach and slightly bend your knees to your level of comfort, while your partner thrusts you from behind. (This is for couples who like it better from behind).
6. Bring Out The Toys 
If you're joint pain often strikes your fingers, then fingering your partner isn't going to be much fun, so bring out the sex toys, peeps. Find a position that is kind to your knees and while thrusting and grinding, use sex toys to stimulate your partner for more arousal and a faster and possibly more explosive orgasm. You can always count on toys for a toe-curling orgasm.
7. Standing Up 
For some people, knee or joint pain may increase when lying down as compared to standing up. So, if you belong in this category, standing while having sex is the best remedy for your knees. Find the perfect spot in the house where your body may lean in for support and enjoy the standing up f*ck session. Plus, the standing up position is known to prevent injuries, according to sex experts. Besides – it's hot!
Oral Positions
Now, what happens when you wanna deep-throat without having to put much work on those knees? There are a few ways, and some of them are quite "creative".
69 All The Way 
Good ol' 69 can never be fatal for your knees. The universal oral sex position that requires zero movement and no complicated actions. Simply get on each other and suck away.
Vibration Mode 
Nope, not the vibrators. Have you ever used a random object lying about in your house to stimulate yourself for arousal? Well, not sure if you know this, but the WASHING MACHINE is able to give you an orgasm – all the more when combined with oral. Bonus point – it doesn't even hurt your knees. But this can only be done when the washing machine is running.
So, get your partner to place you on top of the washing machine, spread your legs and let your partner devour you while the washing machine gives you ecstasy. How? Well, the vibrations from a washing machine are able to stimulate the clitoris, which acts as a vibrator. See – you don't need to waste money on a vibrator, you already have one at home. And, your knees have nothing to do with it. Amazing!
Get Down And Dirty 
Another oral sex position that will do your knees and vajayjay justice. Lie on your stomach with your legs spread wide and place a pillow under your lower stomach to raise your pelvis. Next, have your partner lie on their back with their mouth right underneath your vajayjay. A position that'll make your partner's tongue work wonders and make you scream and shake with bliss.
So, I hope this was helpful for your bedroom escapade tonight – minus all that knee-pain. Hope you have a blast!
More on sex? Read these: