"It has been described as 'swoon-worthy, humorous and romantic,'"- Dakota Johnson
Not sure about you, but I absolutely love Regency era movies. And luckily for us, another great work by Jane Austen is on its way to the big screen! Persuasion, based on Austen's sixth and final novel of the same name, is being adapted by Netflix. Given Bridgerton's enormous popularity, it seems only logical that the streaming service would draw inspiration from the reigning romantic icon of the Regency era.
But first – what is Persuasion even about?
Don't bother picking up this iconic Jane Austen book if you've never heard of it. Here is a brief plot summary taken straight from Netflix:
"Living with her snobby family on the brink of bankruptcy, Anne Elliot is an unconforming woman with modern sensibilities. When Frederick Wentworth – the dashing one she once sent away – crashes back into her life, Anne must choose between putting the past behind her or listening to her heart when it comes to second chances. Adapted from the Jane Austen novel."
The Star of Persuasion
If you've watch Fifty Shades of Grey, then you've probably guessed who the star of Persuasion is. Yes! It's the one and only Dakota Johnson! Dakota was named the cast's director by Netflix in April 2021. She portrays Anne Elliot, the 27-year-old protagonist. Those familiar with Jane Austen's work know that her protagonists are frequently sharp, clever, and fearless young women. At the same time, Anne is a melancholy wallflower, frequently ignored by her unappreciative family – but nevertheless driven by duty, patience, devotion, and tenacity.
Nothing less is to be expected from Dakota Johnson as Anne. Since playing the protagonist in the Fifty Shades of Grey trilogy, Dakota Johnson has developed a very impressive resume. She recently made an appearance in The Lost Daughter, an Oscar-nominated movie from 2022. She has acted in indie classics like Cha Cha Real Smooth, The Peanut Butter Falcon, and Suspiria. So, from the looks of it, it seems like Johnson has got a hang of playing the main character.
Persuasion's Cast Includes Henry Golding And Cosmo Jarvis
Persuasion, like Bridgerton, uses actors from a variety of racial and ethnic backgrounds. There are three major stars that align perfectly in this movie, and we're super confident that you'll fawn over each one of them. First, there's our stunning heroine, Dakota Johnson – and along with her, are two dashing gentlemen, Henry Golding and Cosmo Jarvis.
Jarvis portrays Anne's primary suitor, Captain Frederick Wentworth. Anne's cousin, Mr. Elliot, is portrayed by Golding. Let's put Jarvis on hold for a bit. What's really interesting in this new movie is Golding's character. In recent years, Golding has developed a reputation for playing romantic protagonists. In Crazy Rich Asians, Last Christmas, and A Simple Favor, he portrayed the male romantic protagonist. Many fans would have anticipated him to play Captain Wentworth based on his prior roles. However, Golding has previously appeared in questionable roles, including one as a villain in The Gentlemen. So, in Persuasion, he portrays Mr. Elliot, an Austen bad boy who may or may not be up to no good. What better choice could there possibly be?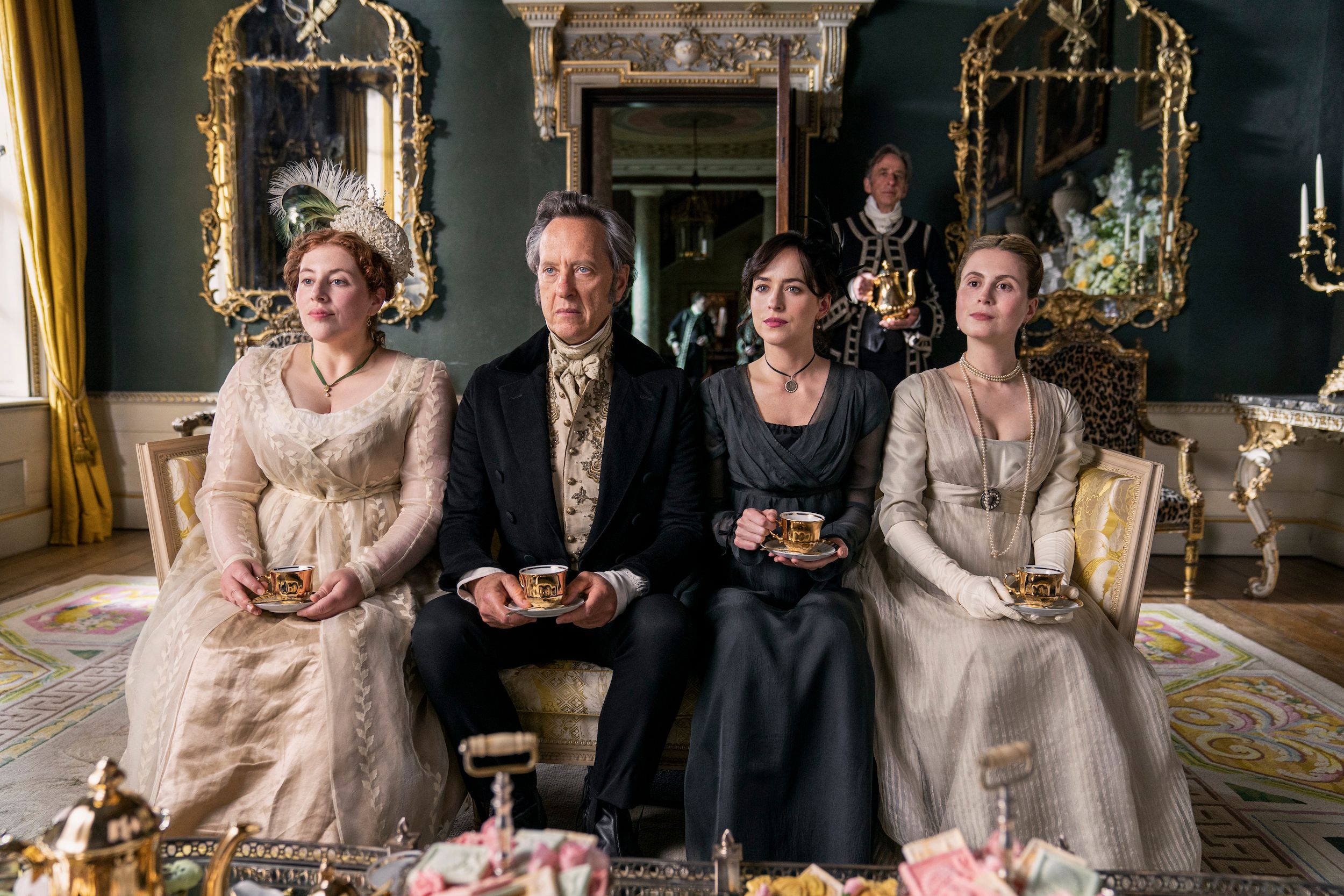 Although Jarvis is a little less well-known, he has worked on such notable films as Lady Macbeth, Raised by Wolves, and Peaky Blinders. But still, we'll have to wait and see what he brings to this movie. Besides these three character, Richard E. Grant, the 2019 Academy Award contender, plays the pompous Sir Walter Elliot, Anne's father, in Persuasion, and Nikki Amuka-Bird plays Lady Russell.
A Story of Second Chances
Jane Austen wrote Persuasion as her last book. Six months after her passing, it was released. The narrative follows Anne Elliot as she and her family acclimate to a simpler way of life. They provide an admiral and his wife an apartment to rent. They just so happen to be Anne's former fiancé's family. Seven years before the events in the story, she called off their engagement after being persuaded to do so by her family and friends.
Persuasion chronicles the courtship of Anne and Captain Frederick Wentworth. Although there may be a few minor adjustments to better suit contemporary audiences, the tale won't deviate greatly from the original. The story of Captain Wentworth and Anne, however, is the central topic and message of this film.
Trailer and Release Date
After a protracted wait, Netflix at last relieved our suffering by revealing that the movie will be released on July 15. And, like, after FOREVER, Netflix finally released a trailer for the movie that we were dying to watch, and it was well worth the wait! Although we can all agree that most of us are on Team Frederick, once Henry Golding appears on the screen, things could change. Personally, I'm rooting for both teams!
The trailer opens with Anne sitting on the grass with the man she loves, Navy Captain Frederick Wentworth, as she describes how much they were in love and preparing to get married. Until she was convinced to give him up, that is. Her family was in charge of that decision. The same can be said about her sisters and her father, who is a very vain and self-absorbed man. Throughout the eight years that follow, Anne finds it difficult to stop thinking about the valiant captain.
With all that intro and by the looks of these pictures, I guess the July heat isn't the only thing that's gonna make you sweat. Hold on for just a bit more – and witness the balls, the trips to sea, a love triangle featuring one devilishly charming Henry Golding and every other good thing!
More on entertainment? Read this: