So you've just had sex. First off, congratulations! Secondly, why is your vagina itching so much? Don't worry, it's totally normal! In fact, there are many weird things that happen after sex that are completely normal. This is because sex involves your entire body, so it's only natural that it might react in some weird ways. To put your mind at ease, here's a list of things that might happen to you after sex:
Rug Burn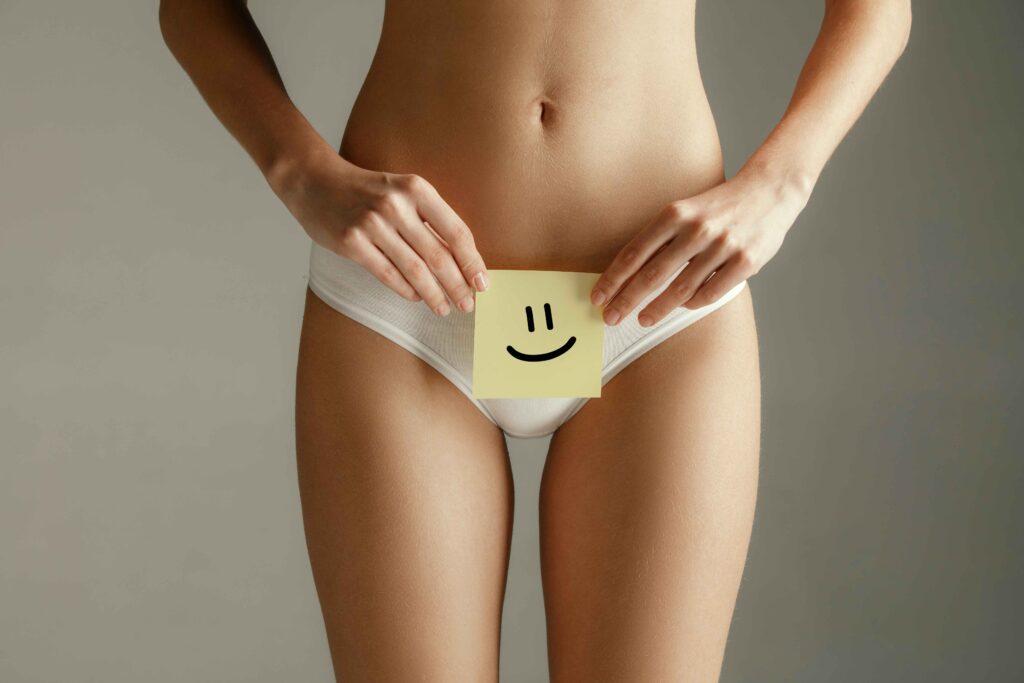 Rub-a-dub-dub. A lot of rubbing and friction goes on during sex, and it can cause scrapes on different areas such as the bum, thighs, knees, and even the face. This might be the result of having rough sex, having sex on a rough surface, or even while you're going down on someone with hard/shaved pubic hair! Yeah, it's no fun AT ALL, so try wearing soft materials and loose fitting clothing to avoid more rubbing!
Queefing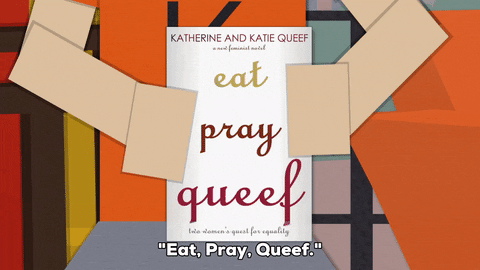 A.k.a., vagina farts! This is because when the penis thrusts into the vagina at a fast rate, it builds up gas and air. So after you experience climax, there might be some queefing. It's completely normal and should be normalized, no shame here!
Urge To Pee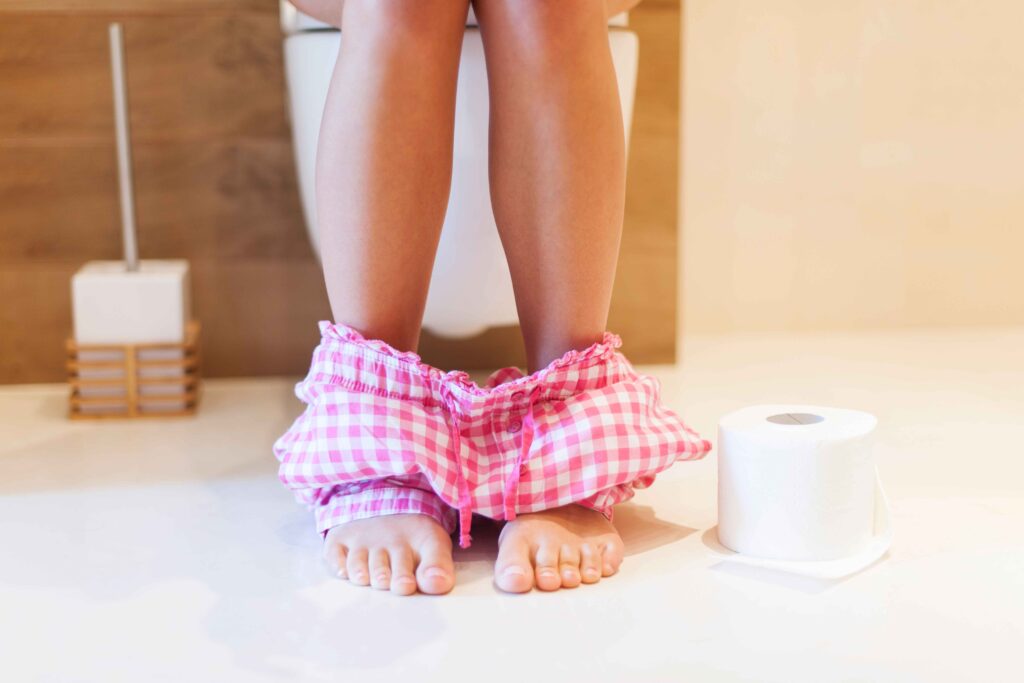 If you suddenly have the urge to pee right after sex, the first thing that comes to mind might be a urinary tract infection. Though you should pay attention to the danger signs of UTIs, if you're not experiencing the symptoms frequently, it might be due to 2 reasons: bladder spasms, or uterine contractions. Bladder spasms happen most commonly after penetration. It creates the feeling of needing to pee immediately, but they resolve quickly in most cases. As for uterine contractions, they often happen after orgasms. This is due to the extra blood flow in that area, which may put pressure on your bladder.
Cramps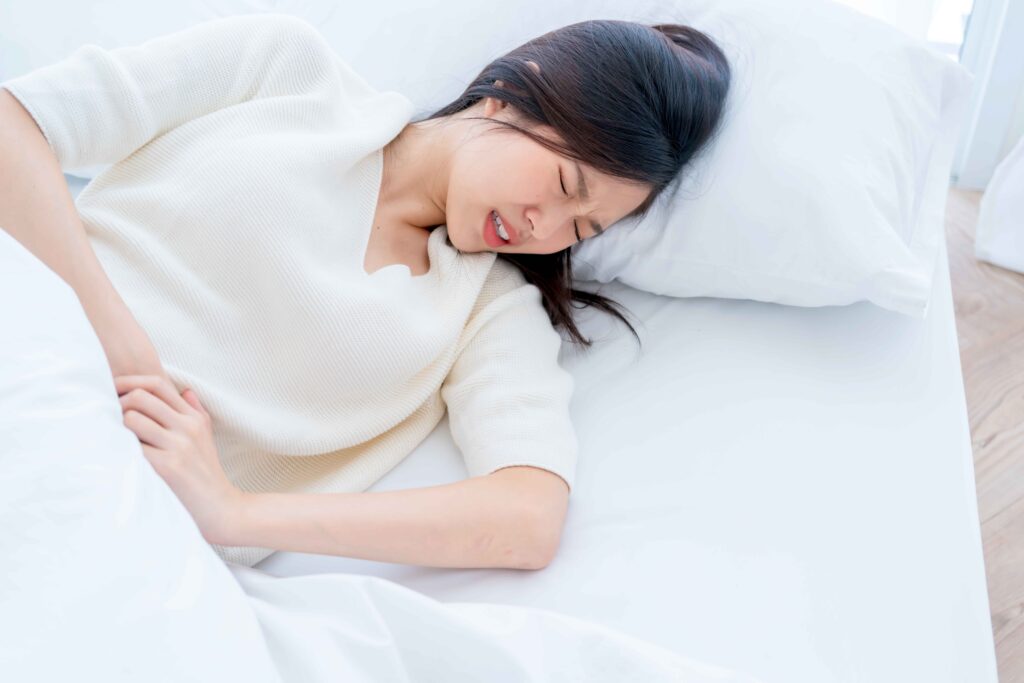 Don't worry, you're not getting your period. Your pelvic and abdominal muscles may tighten, spasm, and cramp after having sex. This is due to the rhythmic contraction of the uterus' and vaginal walls' muscles after an orgasm. If it's any consolation, it just means that you've just had some great sex!
Itchiness Down There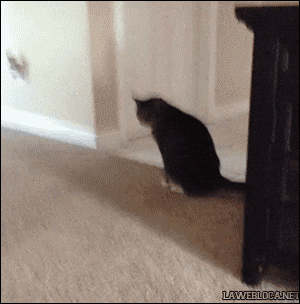 Feeling some itchiness down there? Don't panic. It might be due to the kind of condoms or lube that you're using. You might be trying out a new product or even a sex toy. If the symptoms are minor, it's likely a one-time reaction. But if you want to be absolutely sure, don't hesitate to seek medical attention.
Vagina Swells Up
As we mentioned above, there's a LOT of friction that goes on during sex. So if your vagina looks enlarged after a rough session of sex, it's likely due to that. This can also happen if you're not lubricated enough, which can irritate you.
Bleeding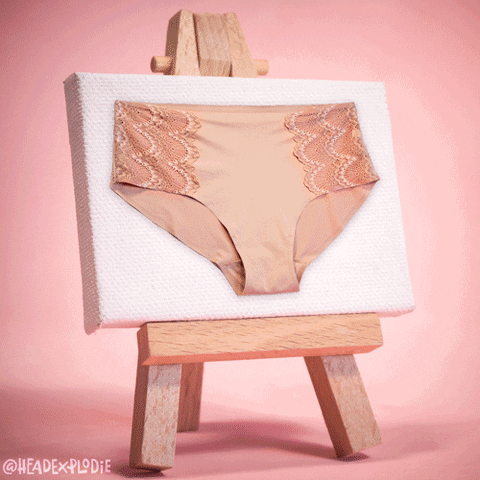 Again, you're probably not on your period! The cervix may be inflamed or the vagina may have minor tears if there is some spotting after sex. Additionally, it might occur if your partner has a humongous d*ck. It's best to get checked for any sexually transmitted diseases if this happens frequently though!
More on sex? Read these: