K-drama "Twenty Five Twenty One" made a big splash on Netflix when it aired in February, and still resonates with us long after its final episode hit the screens. To date, this drama is still one of the Top 10 trending shows in Malaysia's Netflix. The series also became a trending issue on Twitter, as netizens griped and discussed its ending.
Twenty Five Twenty One tells the story of the leading character – Na Hee-do – who recalls her past, and as a viewer, we see her journey of first love, friendship and her struggles to follow her passion in fencing. Her first love, Baek Yi-jin also struggled to make a living after his parents' bankruptcy. They both fell in love and had to endure a long-distance relationship.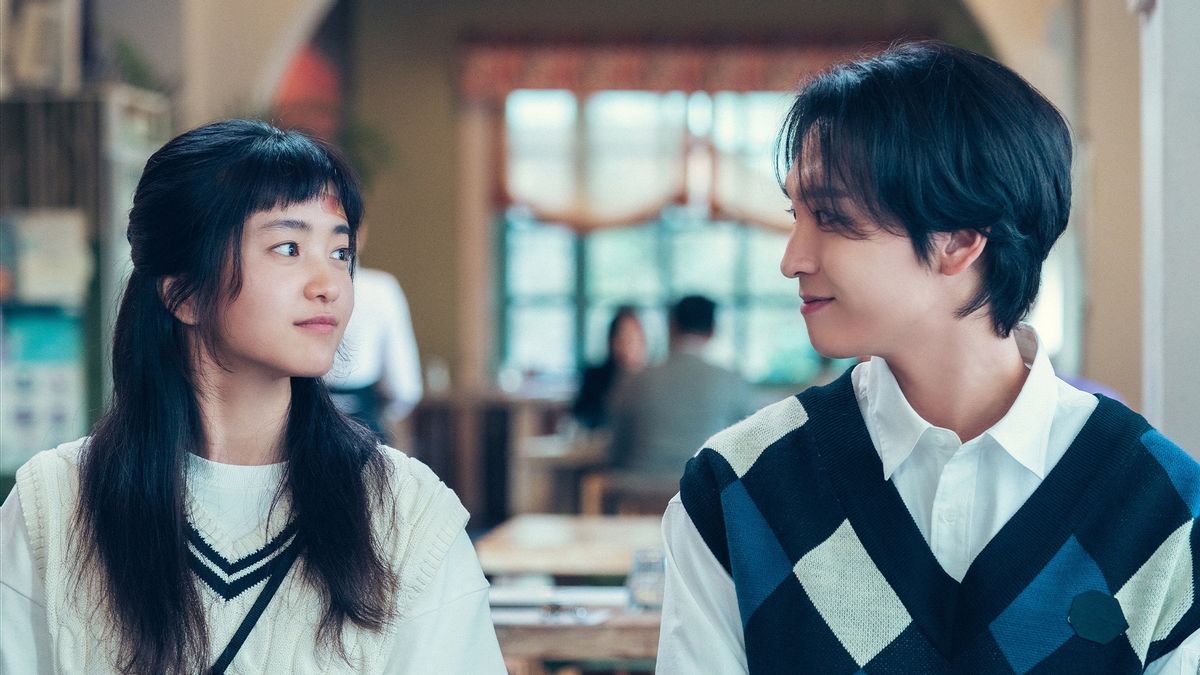 For some couples, long distance relationships do not always work out because they see the relationship as any other relationship, and don't make any extra effort, especially in their communication. Poor communication triggers misunderstandings, fights, arguments, which lead to a lack of emotional and physical connections.
The question is: Does absence make the heart grow fonder? Or is it: Out of sight, out of mind?
1. Have trust
Having complete trust in your partner should be number one. Without trust, it is impossible for any relationship to continue smoothly, especially for LDR. Having a long distance relationship means you're far away physically and this often causes a fear of not ending up together, being cheated, and so on. Without trust, you'll also be far away, mentally, from your partner, since it leads to jealousy, suspicion and doubt.
2. Less is NOT more, more is NOT less, just find the tight balance
For obvious reasons, there comes a feeling of overcompensation when it comes to LDR. Especially in the beginning – honeymoon phase aside – you feel the need to constantly talk or you'll lose "the closeness". But at the same time, just because you're in an LDR, you can't be smothering each other by constantly expecting to be available all the time. You need to have your own things and friends to be around.
3. Have open and honest communication
Having open and honest communication will further strengthen trust – this cannot be under-emphasised. No matter how you are feeling, your partner shouldn't have to guess or come up with their own assumptions about what you are thinking. This is especially important in preventing jealousy or misunderstanding.
4. What's the end goal?
"Where is the relationship heading?" This is probably the scariest question in a relationship. An LDR requires a lot of patience and sacrifices. It also works on a different timeline compared to traditional relationships. Most relationships work their way towards realizing if the relationship has a future – but with an LDR, it's important to clarify things in the early days before you both make the commitment to each other. There has to be an end-goal because you can't be in an LDR forever or indefinitely. Do you know which one of you is going to move closer? Or are you both working towards moving to the same place after a certain time? Have this conversation openly and honestly.
5. Keep the green monster in check
When you think about it, jealousy is healthy in a relationship. It shows that a person cares and is afraid of losing you. However, it can turn to hell very quickly if you don't keep your emotions in check. When you're in an LDR you need to understand and accept that your partner has a life and a routine. So, to ask them to change things out of your insecurity seems a little unfair, no?
Long distance relationships are indeed hard. Being far away from your loved one is not the ideal situation for any of us. While love is important – it takes a lot more than that. The lesson is clear: are you willing to make all the efforts, compromises, and give respect – and still prioritize your partner in an LDR? While Na Hee Do and Back Yi Jin's long distance relationship might not make it to the end on Twenty Five Twenty One, it doesn't mean you can't create your own happy ending in your long distance relationship.
More on K-dramas? Read this:
Daebak! Korean Dramas Dominate Netflix's Top 10 Global Ranking!