Sex may be a mind-blowing event that leads to life's epiphanies, as well as physical and emotional joy. However, whether you're having sex for the first, second, or fifteenth time, unexpected things can happen in the heat of the moment, leaving you with some doubts. Despite the fact that awkward horizontal events are all too common, we rarely discuss them, mostly because they are embarrassing. Sure, you might talk about the "event" in hushed tones with a close friend, but for the most part, we keep quiet about our sexual blunders, only to remember them and cringe every now and then.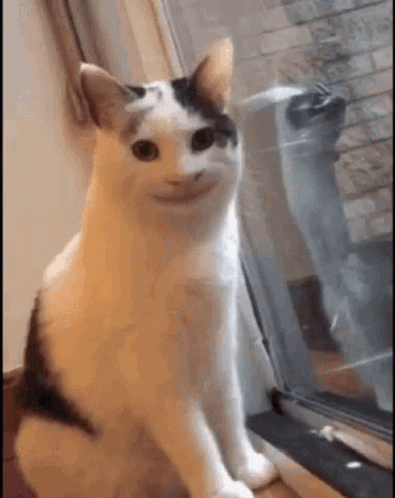 But, believe it or not, even the finest sex in your life may lead to some awkward situations. The following 13 sex situations will, at the very least, provide some hilarious recollections to share the next day.
1. Boner no-show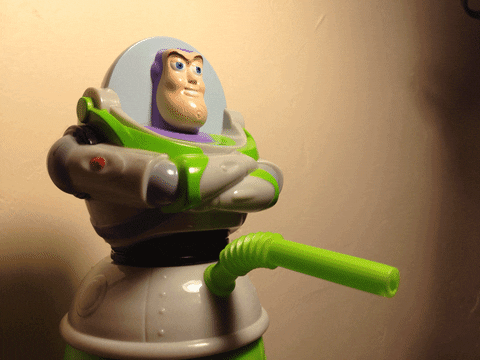 Yes, it happens to the majority of individuals at some point. You're all set for hot, steamy sex but then, Mr. P doesn't show up. It can be a little embarrassing and frustrating, but there's no need to make a big deal out of someone not having an erection. Focusing on it, on the other hand, will only make matters worse. And, of course, there's always another option: oral!
2. Unexpected sound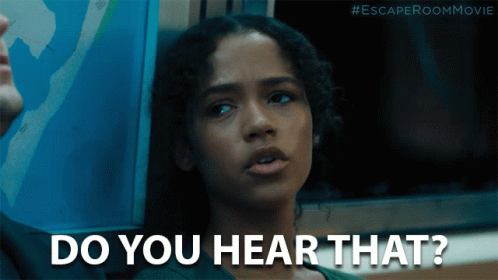 Apart from the bed rattling and moans, there might be other sounds that might surprise you during the climax of a steamy sex situation. You may not have been told this in sex education, but you will either queef or fart — or both — during sex at some point. All of that thrusting will drive air into the vagina, and there is only one way for it to escape. Sure, it's amusing when it happens, but it's nothing more than air, so don't get too worked up over it. And what about farts? No one wants to fart during sex, but it happens sometimes when you're completely relaxed or there's pressure on your abdomen.
3. There's something in your mouth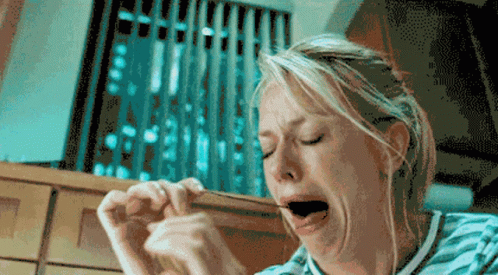 This less-discussed 'spit or swallow' problem is unavoidable if you frequently visit downtown. Well, that's unless you have a pubic area that's smooth and completely hairless. It's nice going down, until you find pubic hair in your mouth, which makes you question if you should spit it out or swallow it. Pull out the hair before it reaches the ticklish point at the back of your throat if you're lucky. Otherwise, it's swallowing! Another unpleasant situation is when you have cum in your mouth. This is going to be an embarrassing position for you if you're not a sex freak.
4. Unexpected date with Aunt Flo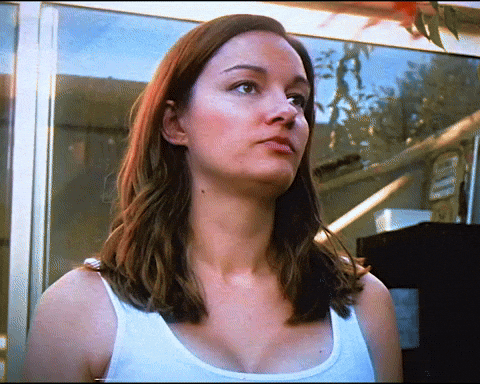 You're having the best time of your life with your partner and suddenly, there's blood. This is very natural – after all, you can't control your period. It's entirely possible to be taken off guard by surprise menstruation if you have irregular or even regular periods. Some people love period sex, while others don't, so figure out what you want and what works for you. And if you choose to have sex during your period, keep in mind that it can become a little messy, and it isn't guaranteed to keep you from getting pregnant!
5. Calling the wrong name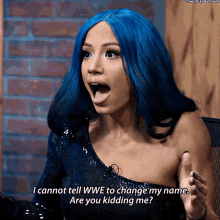 'Ah, Michelle'. The next thing you know, you're getting that death stare. Believe it or not, this unpleasant circumstance occurs frequently, as individuals are frequently engrossed in sexual fantasies. It's easy to get caught up in everything while you're in the present. Because the sex is hot and heavy, and we're sexual creatures, you'll say some weird things from time to time.
Dirty banter is very normal and enjoyable! But imagine shouting something like 'bad bitch' or 'ho,' or worse, calling the wrong person by the wrong name. It's a total turn off and will probably start a fight afterwards. Plus, it's not like only guys do it (even girls do!)
6. Gagging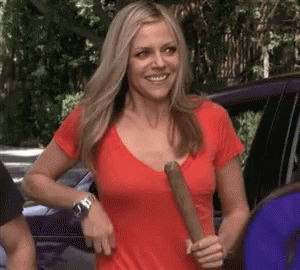 We all have a shame slideshow that plays in our heads from time to time. Of course, the deep-throat, like all other pleasure stunts, is a favourite of most sexual couples. The only time it's awkward is when you try to deep-throat but end up gagging. Don't be embarrassed if you gag. Simply relax and pay attention to what your reflexes are telling you. Also, unless you want to, you don't have to deep-throat. Other than cramming an entire dick in your mouth, there are many of other enjoyable ways to give blow jobs.
If gagging is weird enough, then puking is just one step above it. It happens! Retching, like gagging, is a normal occurrence during oral sex, so don't be alarmed if it happens to you. We all have gag reflexes, and a penis is probably the largest thing you'll ever put in your mouth. Just a heads up: you have the right to quit at any point if you're in pain or uncomfortable during a blow job, or if your body's reaction is odd.
7. Uninvited visitor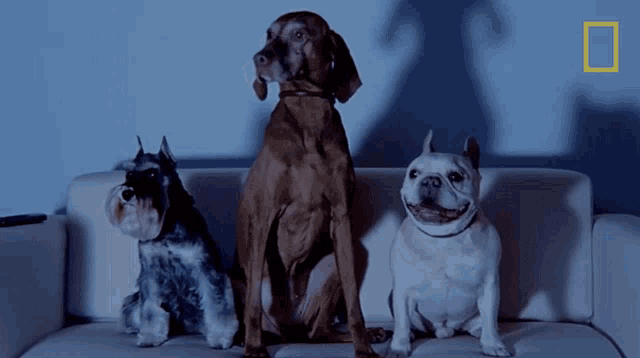 This is only if you have fur kids. Even if it's the cutest sexual snafu, it is awkward AF. When you're in the throes of passion, a fuzzy little unwelcome companion appears out of nowhere. Perhaps you're in the zone when you suddenly sense that you're being observed. So you cast a glance over, only to come face to face with your pet. Despite the awkwardness, they can be a terrific way to bond with your partner over the absurdity of the situation.
8. Wrong hole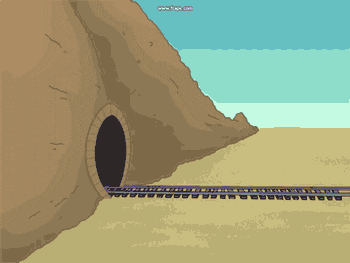 That's gotta hurt! A penis in the butthole is the last sex turnoff you'll want. This is a move you're familiar with. When they "accidentally" (perhaps on purpose) miss a fork in the road and rush into Buttholes-ville, despite giving them the "Ahem! Warning: "Wrong way, buddy!" signal. If you really want to go for some anal, that's wonderful, but you'll need to do some planning — and, of course, give enthusiastic consent — before you go the road less travelled.
9. New position failed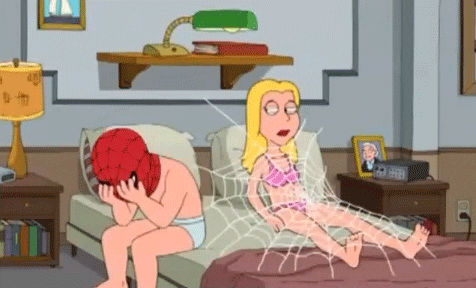 We all like to spice things up, and one of the finest ways to do so is to experiment with different sex positions. However, let's face it: some of them are absurd. To even attempt them, you must be a gold medalist gymnast. When you're feeling particularly ambitious, you might give one a go just to have it fail spectacularly. But don't be embarrassed. Just shrug it off and go on to a more secure position.
10. Cum-splosion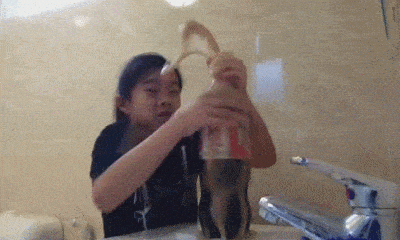 Sex can be a nasty affair, but it can also be a lot of fun. Things getting somewhere you don't want them to, like in your hair or, you know, your eyeballs, is less wonderful. These things happen, but with a little discussion and (*ahem*) respect, they can be avoided.
11. Potty issue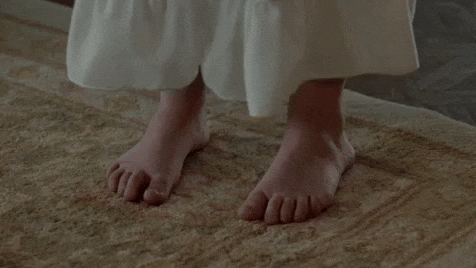 I'm not going to tell you something you don't already know. Peeing and pooping on the bed by accident is a huge pain. A bummer, but rest assured, it's not the end of the world, and it's largely avoidable. So, instead of hiding under the sheets for a lifetime, remind yourself that it's nature and things like this are bound to happen anyways. But if you want to avoid such mishaps, always remember to pee or poop before intercourse, pause if you need to go in the middle, and do the required pre-gaming to keep things clean when exploring anal. But if you somehow pee or poop during sex, relax and clean up first before anything else.
12. Falling asleep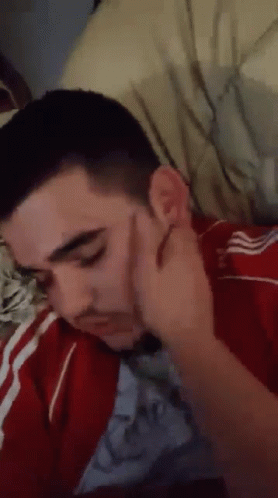 Sure, sleeping right in the middle of sex. What could possible go wrong? Like, are you for real? How could you fall asleep during intense moments? I mean, it's not really a big deal, but it might upset your partner who's all ready for some juicy sex. Falling asleep after sex is common – after all that intense make out, you're probably worn out. But best to avoid dozing off cause' it's not just awkward but also a pretty BIG turn off. If at all you feel restless or tired, just let your partner know instead of doing it right in the middle of sex. Shame on you man!
13. The giggle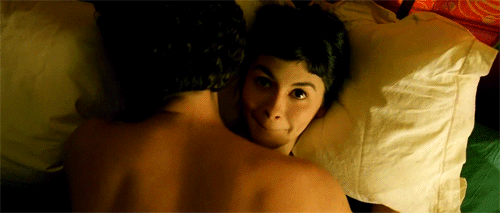 Dirty conversation is immensely alluring for some women — until it comes out of their own mouths, which might make you want to giggle like a middle schooler for the first time. Sometimes, a giggle or even sudden laughter, might upset your partner. I mean, it can be a total turn off, but it's not that serious. I'll tell you what, if you've never laughed during sex, you're probably heading the wrong way, girl! On the other side, know that you're not alone if you're the partner who craves dirty talk, but is afraid to ask for it. It's natural for people to want to hear their partner speak to them in a way they wouldn't outside of sex. So, go ahead and ask!
More on sex? Read this:
Boinking Positions That'll Get You Orgasming Faster & More Intensely!