Have you ever had to deal with horrifically-tangled hair? So knotted that you don't even bother brushing your hair out since there's no use – it'll only get tangled again? You've tried a variety of conditioners and poured far too much into your hair in the hope of making it easier to brush, to no avail?
We completely understand your frustration – all you want is smooth, healthy hair, right? What if we told you that the conditioner you're using isn't going to help you – at all?
A conditioner can only do so much, and if your hair still isn't detangled, you'll need… a hair mask!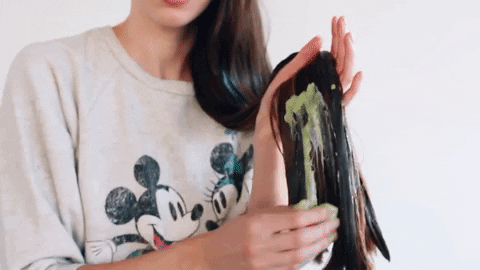 A hair mask is a deep conditioning treatment that improves the condition and health of your hair. It's similar to our everyday conditioner, with the difference that it has more concentrated components and you only need to use it once or twice a week.
Hair masks, like face masks, should be left on for a few minutes to allow the substance to work and be absorbed completely into your hair, leaving you with shinier and smoother hair.
Similar to how we all have various skin types, we all have varied hair textures, which is why there are so many different hair masks for different purposes. Hair masks assist in preserving the quality of your hair and in decreasing breakage and damage for a variety of hair types – from dry and damaged, to textured hair.
If you're having difficulties with your hair, such as tangles or breakage, a hair mask is definitely in order. So, just for you, we've compiled a list of our best hair mask choices for various hair types so that you may obtain healthier, smoother, and luscious-looking hair.
Dry and Damaged Hair
OLAPLEX No.3 Hair Perfector Treatment
If you're anything like me, and your hair is as dry as the Sahara and as damaged as you could imagine, but you're not ready to chop it off yet, Olaplex No.3 Hair Perfector Treatment is a godsend. You'd have to be living under a rock not to know that Olaplex works wonders for one's hair, and they offer a wide assortment of haircare products that generate a lot of positive feedback, including the No.3 Hair Perfector Treatment. This concentrated treatment strengthens and protects your hair, mending damaged strands and returning a healthy sheen to your locks.
It's a wonderful hair mask that is suitable for all hair types, so regardless of whichever hair texture you have, if you have damaged and dry hair, Olaplex No.3 Hair Perfector Treatment is for you.
Price: RM140
Buy HERE! 
Frizzy Hair
Coco & Eve Like A Virgin Super Nourishing Coconut & Fig Hair Masque
Pop your hair mask cherry with Coco & Eve Like A Virgin Super Nourishing Coconut & Fig Hair Masque to improve the health of your frizzy hair. There's nothing more annoying than when your hair constantly looks like you're being electrocuted, with how frizzy and puffy it looks. It also gets frizzier the more you brush it. This hair mask, however, is enriched with coconut, fig, shea butter, linseed, and argan oil to strengthen and restore hair to its pure virgin form so it may once again be "Like a Virgin." The deep conditioning hair treatment hydrates hair from root to tip, restoring damage caused by heat, styling, colours, and the environment.
So, say goodbye to frizz and hello to shiny and frizz-free hair!
Price: RM80.00
Buy HERE! 
Wavy/Curly Hair
The Body Shop Shea Butter Richly Replenishing Hair Mask
When it comes to wellness products, The Body Shop excels. From skincare to haircare, you can't go wrong with The Body Shop – and their products are also reasonably priced, which is a big bonus. If you have curly or wavy hair and are having trouble controlling it, try The Body Shop's Shea Butter Richly Replenishing Hair Mask to reveal healthier, softer strands. Your hair will feel smoother than butter and breakage will be reduced, resulting in healthier, less frizzy hair.
Price: RM84.00
Buy HERE! 
Thick Hair
Briogio Don't Despair, Repair!™ Deep Conditioning Hair Mask
Some folks may be envious of those who have thick, beautiful hair, but those who have it know how difficult it is to keep it looking that way. To make your life simpler when it comes to maintaining and taming your thick hair, use Briogio Don't Despair, Repair!™ Deep Conditioning Hair Mask, which may restore damaged hair and help prevent further damage. This hair mask has been clinically proven to promote the long-term health of damaged hair by increasing hair strength, gloss, and silkiness.
By incorporating this into your haircare routine, you would instantly be proud of not only the thickness of your hair, but the way it shines too.
Price: RM191.00
Buy HERE! 
Textured Hair
Christophe Robin Regenerating Mask With Prickly Pear Oil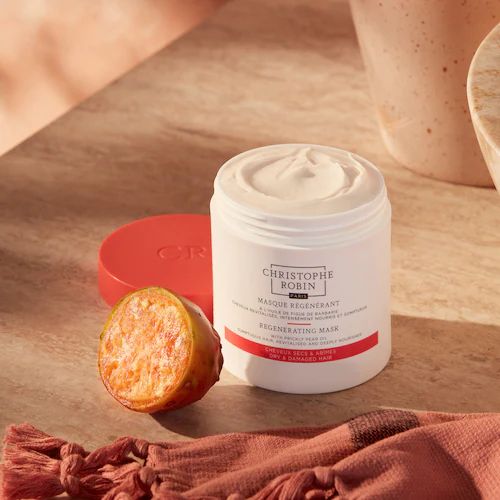 A deep conditioning treatment for additional hydration is a requirement for the baddies with textured hair! Because textured hair tend to be dry, a lot of moisture and hydration is required to keep your hair looking exceptionally fluffy and curled with a hint of shine. To do so, use Christophe Robin Regenerating Mask With Prickly Pear Oil, which reduces the appearance of split ends and leaves hair feeling stronger and silkier to the touch with a lustrous sheen.
This rich, nourishing mask helps dry, damaged, chemically treated, and textured hair seem not only healthy, but also revived and repaired, giving hair an immediately luscious appearance.
Price: RM270.00
Buy HERE! 
More on haircare? Read these: 
Ain't No Lie: Moist Diane Launches Vegan Haircare Line, Be True