The sensation of feeling stuffed from eating an entire pizza by yourself… Don't you wish pizza eating wasn't so… sinful?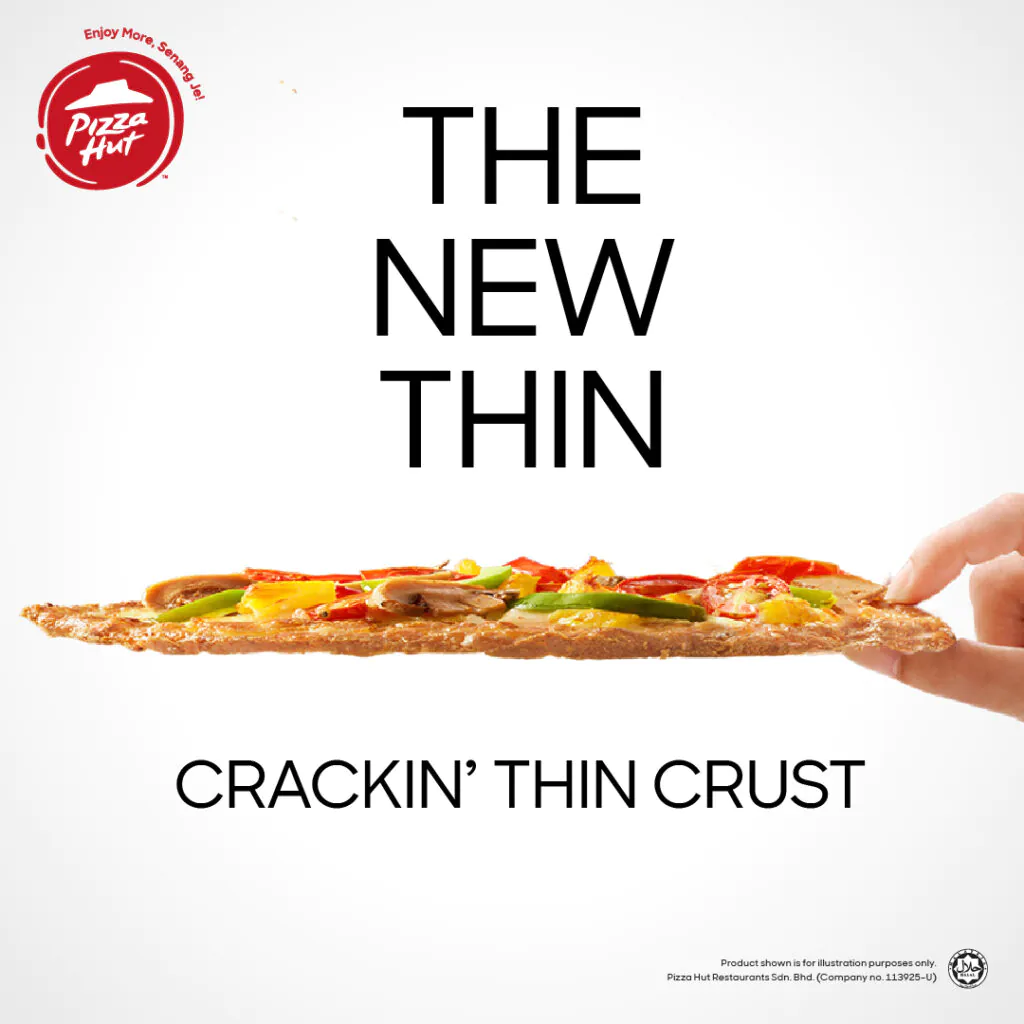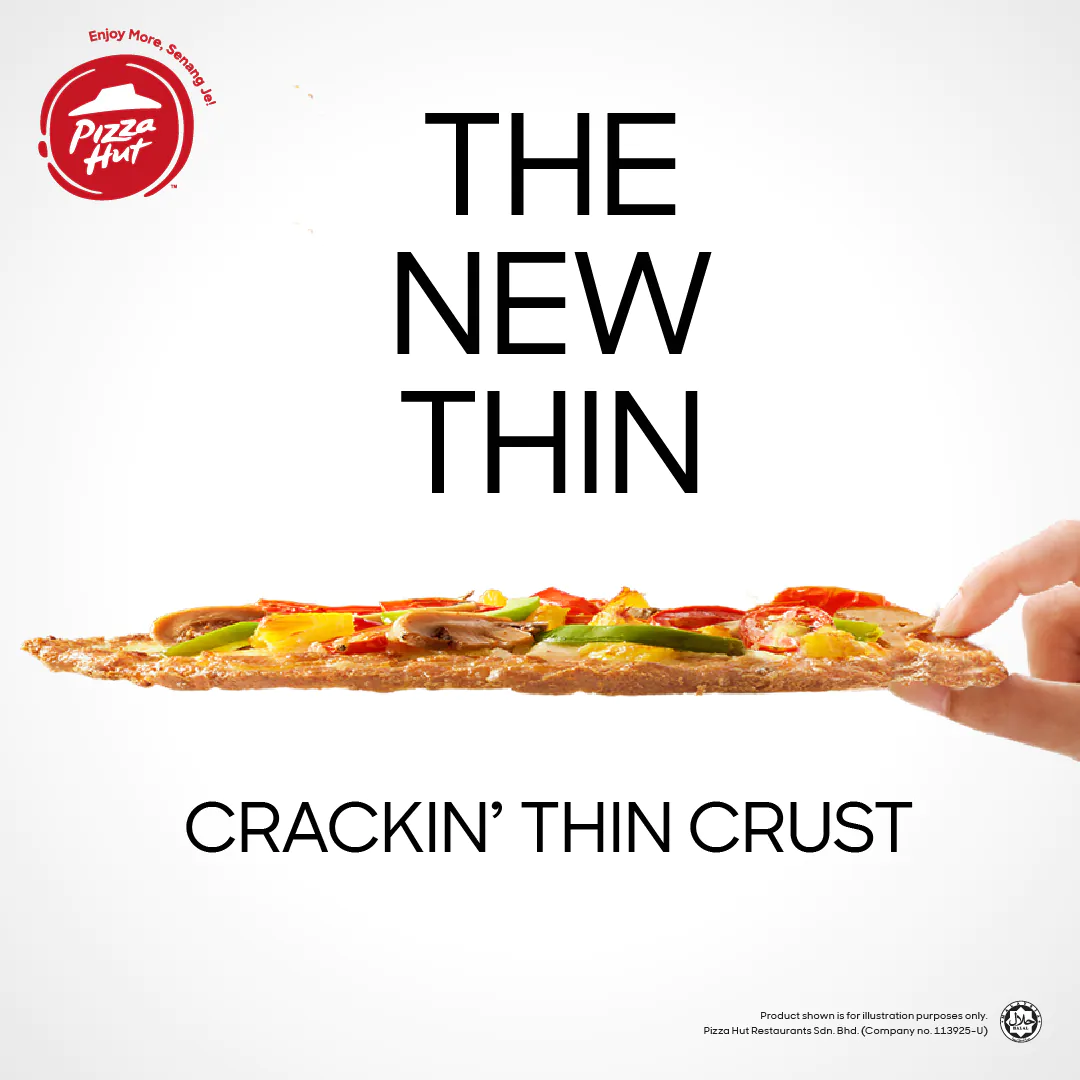 If you're a real pizza fan, you'll understand what we're talking about. So you've got reason to cheer now, because Pizza Hut is back with an innovative spin on the thin crust pizza – it'll let you indulge without guilt. And it's DELICIOUS! Introducing the new Crackin' Thin Crust – 0.5 cm thinner, with an edge-to-edge, much cheesier display. Every crunch is guaranteed to satisfy your craving for a crackin' good time.
https://www.instagram.com/p/Cj4ZBVpvLDx/?utm_source=ig_web_copy_link
You might wonder how the "Crackin' Thin Crust" differs in comparison to other thin crust pizzas…
Emily Chong, Chief Marketing Officer, Pizza Hut Malaysia, sheds light on this crucial difference in her statement; "The New Thin re-invents everything you know about the thin crust. Imagine a thin crust that you love, and picture it being even crunchier and cheesier. Pizza hut's thin crust is created using the "4K technology", and by "4K" they mean "4KRAKKK"– which is the combination of an ultra-thin 0.5 cm pizza base with a flavoursome ring of cheddar on the edge that creates the heavenly cracking sound in every bite".
This "ground cracking" innovation also comes with a crunch guarantee – you get to enjoy the classic mozzarella at the centre, plus a unique crunchy cheddar edge, giving you the delectable texture of both melty soft and crackin' crunchy in one bite. Truly, now you can taste more of what you love with the perfect ratio of toppings, cheese and crust."— Emily Chong, Chief Marketing Officer, Pizza Hut Malaysia
To celebrate this innovation, Pizza Hut is inviting all of their customers to partake in the 'Crunch Challenge' via social media platforms. All you have to do is take a video of yourself enjoying the Crackin' Thin Crust and post it on IG Story with the hashtag #CrunchChallenge and #PizzaHutMalaysia and you would stand a chance to win an i-phone 14 and more!
Be sure to try out the scrumptious new "Crackin' Thin Crust" today by ordering it through the Pizza Hut App or nearby Pizza Hut chains for takeout.
For more information, please visit www.pizzahut.com.my.
More on food? Read:
Resorts World Genting Overflows With Flavours This Festive Season!
The Floor Is Kelava! We're Ga Ga Over This Plant-Based Ice Cream!