Looking for a way to sate your ice cream cravings, while maintaining a healthy lifestyle? Your time has come!
Kelava, a mix of the terms kelapa (coconut in Malay) and love, was established by vegan couple Azlan and Aina in 2017. The brand produces and distributes premium handcrafted micro batch ice cream, which is rich, creamy, and completely plant-based. What's great about Kelava is that most of its products use mainly coconut as their ice cream base, and are free from synthetic flavours as well as colouring, offering guilt-free indulgence to health-conscious dessert lovers.
Kelava first began by producing its ice cream in small batches, and being sold in select supermarkets. Now, it has moved from supermarket shelves to its own scoop shop, with the opening of its first outlet in Berjaya Times Square!
The new store marks the first time the brand will be serving its customers directly. In the new retail space, Kelava will offer its ice cream in single or double scoops, with the option to customize with five different toppings available. In conjunction with the launch, Kelava also introduced three new flavours, available only at this outlet.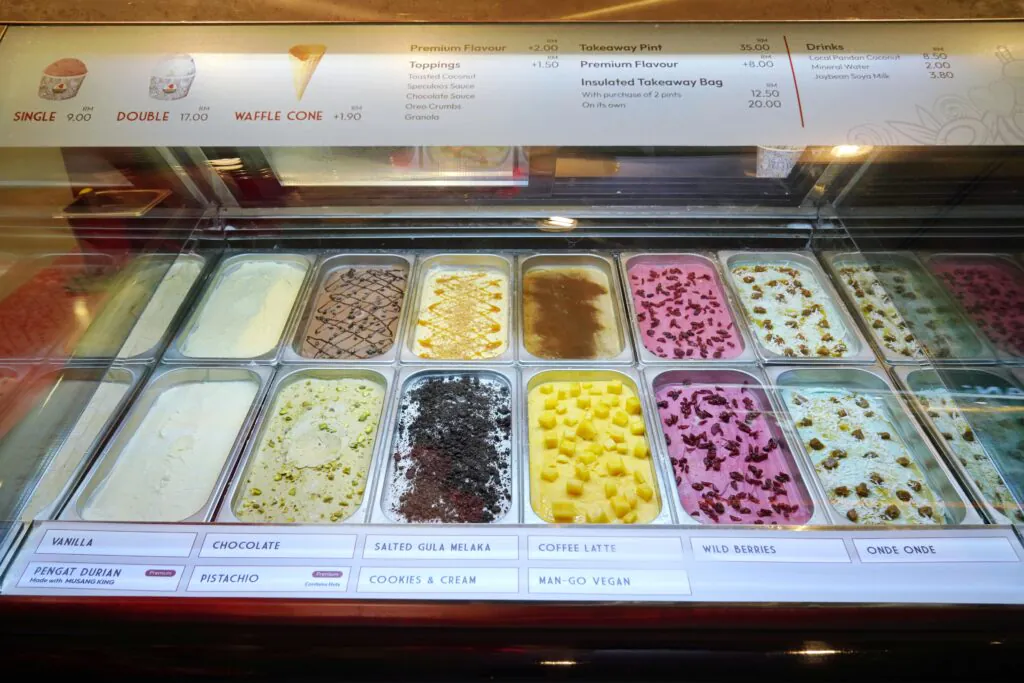 Customers of Kelava can choose from a range of dairy-free ice cream flavours, including Vanilla, Chocolate, Salted Gula Melaka, Coffee Latte, Wild Berries, Cookies & Cream and Onde Onde. Fans of Kelava will also be surprised to see three new flavours that were also introduced during the launch – Mango Vegan, Pistachio and Pengat Durian. To add excitement to your favourite flavours, customers can add-on additional toppings, which include Toasted Coconut, Speculoos Sauce, Chocolate Sauce, Oreo Crumbs and Granola.
As part of the launch, Kelava offered opening promotions, including Buy One, Free Topping, where customers can get a free topping with every scoop; and Buy One ice cream and get your second scoop for free. If you missed out on these amazing deals, don't worry, cause Kelava is now giving out 50% off every second scoop every Friday!
Wait no more and check out this one-of-a-kind ice cream spot now!
For more information, visit Kelava's official website and follow them on Facebook and Instagram for updates.
More on food? Read: